THE festive season is just around the corner, and with most of us invited to more than one party it can be a nightmare when choosing what to wear.
You want to look badass in your festive get up, without going over the top
Work nights out, family gatherings or just drinks with friends, getting the right look can be a challenge. You want to look badass in your festive get up, without going over the top (although pretty much anything goes at Christmas.) That's why I think you need to have a few key dresses in your wardrobe at this time of year - what better excuse?You don't have to overthink your party dress, just throw on some good heels, team with a clutch and you're ready to go.
So what are the fashion pack wearing this Christmas?
This season's major trends have heavily influenced the party dresses on our high street. Seventies glam rock ensured that glitter, sequins and gem embellishments are right up there on the 'must have' list. It's not just the usual suspects you'd expect for Christmas; Christopher Kane showcased gothic florals which make for a pleasant change, and Gucci was all about the frills and ruffles, embracing a more feminine silhouette this AW.
GREEN SEQUIN BODYCON | River Island | £65
Sequins were a major feature on the catwalks for AW15, with Givenchy and Nina Ricci showcasing heavily sequined pieces, not just on dresses, but trousers and jackets too. This sequin bodycon dress is surprisingly flattering. It pulls you in at all the right places and is a perfect festive green.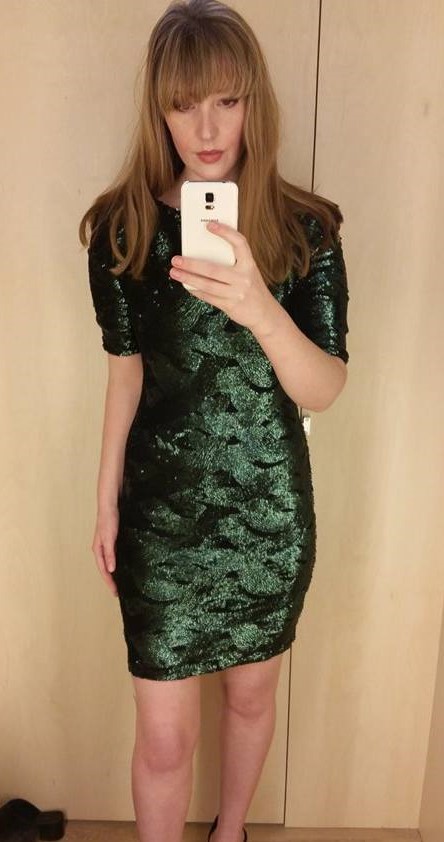 EMBROIDERED LACE MIDI DRESS | Self Portrait, Selfridges | £280
Ok, so I had to try on a Self Portrait dress. The brand has taken the red carpet by storm and is worn by movie stars and us normal folk alike. Surprisingly it's actually quite affordable in terms of a designer dress. The work that went into the collection is clear, and the dresses are breathtaking. I went for this beautiful midi dress. Perfect for Christmas, but for that price, it's also a great LBD to have in your wardrobe for years to come.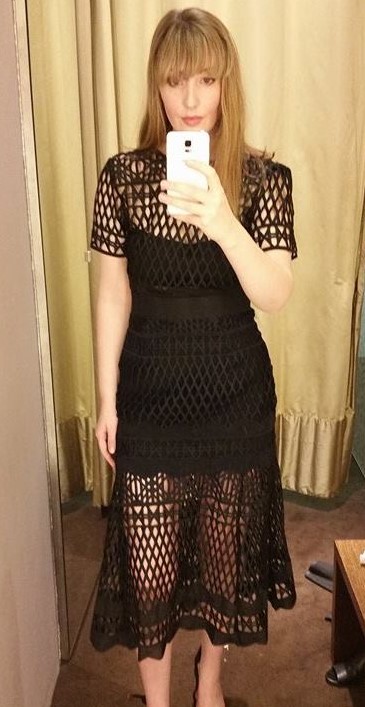 SEQUIN WRAP DRESS | OASIS | £65
Another sequin covered dress yet this time it's a beautiful wrap front dress in this luscious gold. It has seventies vibes (think Abba circa 1976) and is also similar to Givenchy's runway pieces. It falls beautifully and the wrap front gathers in such a flattering way. Love it.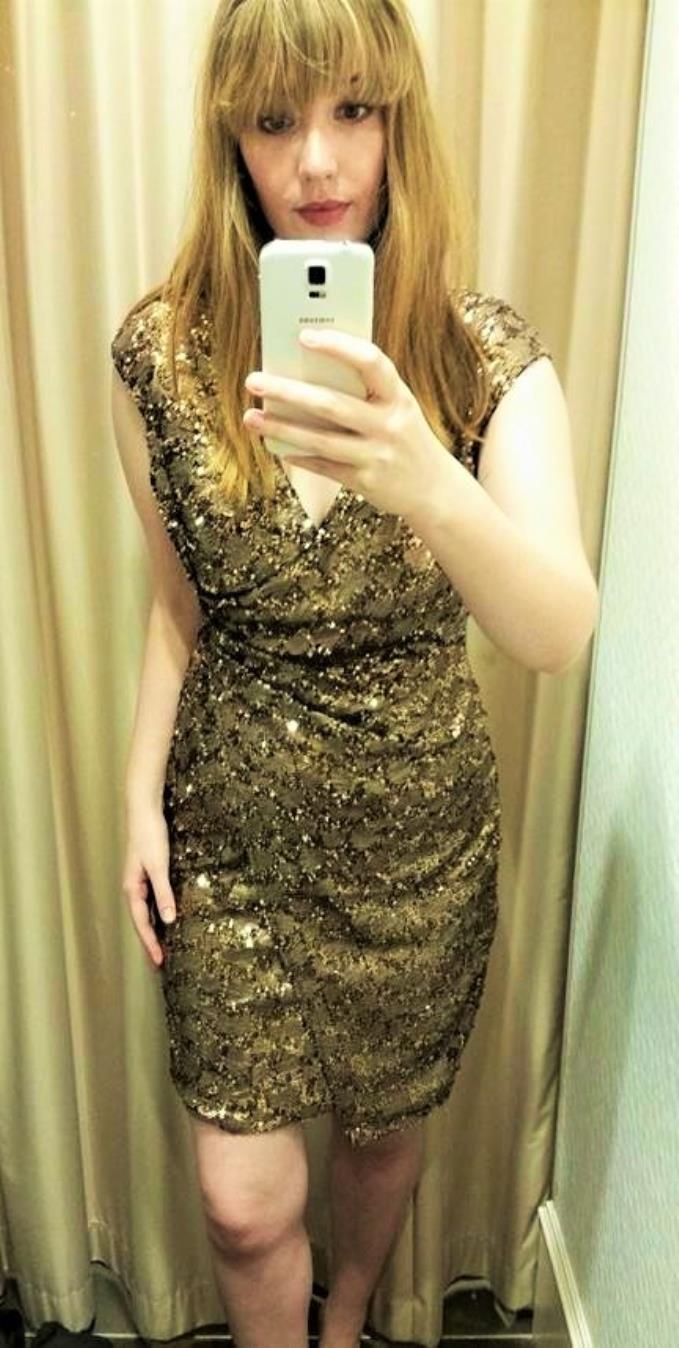 EMBROIDERED SEQUIN DRESS | Warehouse | £150
So this is at the top end of Warehouse's collection and at £150 you may think it's a bit steep. The floral design is intricately embroidered with sequins (you can't tell that well from the picture but trust me they're there) and the dress really is stunning and perfect for Christmas. It definitely has some Erdem vibes going on, with the sheer sleeves and velvet detailed belt. It's one you should really see in the flesh to see how beautiful it is.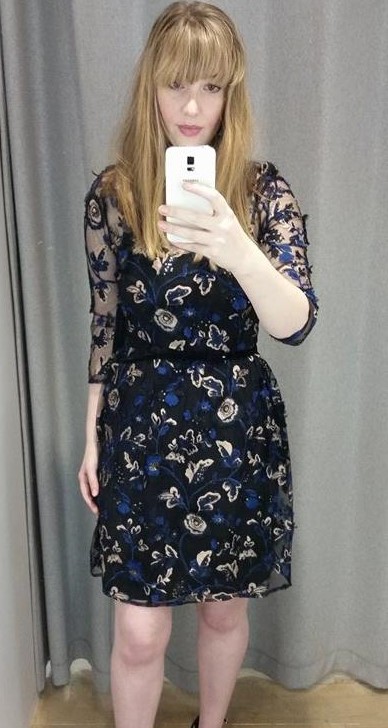 FLORAL BACKLESS DRESS | Topshop Limited Edition | £180
See, I told you winter florals were in. This beautiful limited edition dress from Topshop captured my attention with its beautiful crochet detailing. The black base of the dress and juxtaposition of the colourful florals is reminiscent of the Burberry AW15 show. It's backless and incredibly forgiving. It's not tight but gives you a great feminine shape.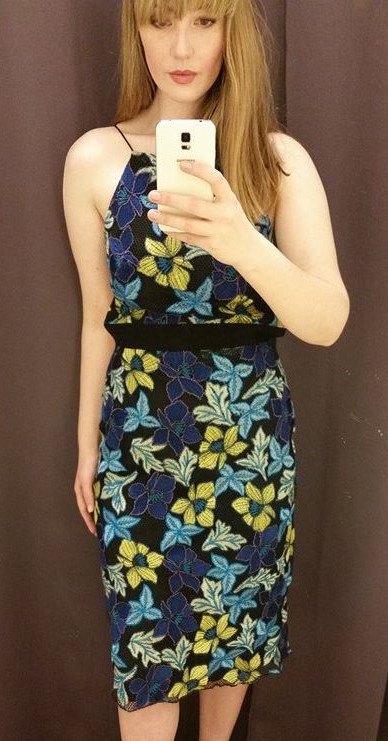 RED LACE DRESS | Next | £45
This simple but chic lace dress from Next is great for every occasion this Christmas. It's cut to perfection and finishes just above the knee. Lace is a big hit this season with everyone from Christopher Kane to Stella McCartney embracing the intricate fabric. This dress is understated, classy and timeless.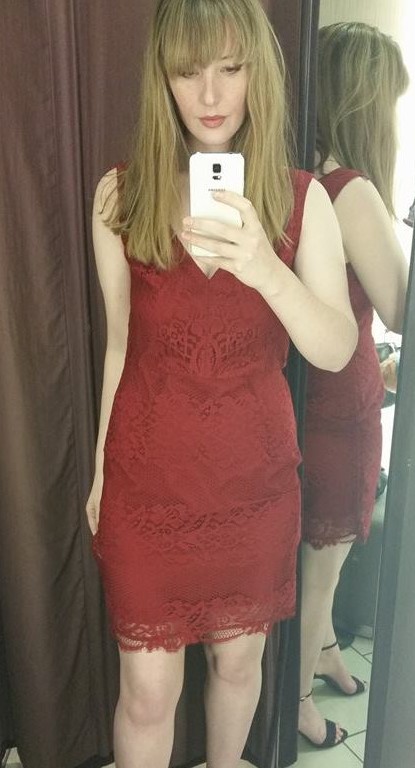 CONSTELLATION PRINT DRESS | Karen Millen (exclusive to Selfridges and in store only) | £180
If you're looking for something a bit different this Christmas, then let me introduce you to this little stunner. This Marc Jacob-esque constellation print dress is the perfect head turner. Stella inspired prints were huge this year, with futuristic looks taking the fashion world by storm. It's made from thick scuba material, making it fit like a glove as well as keeping its structured shape.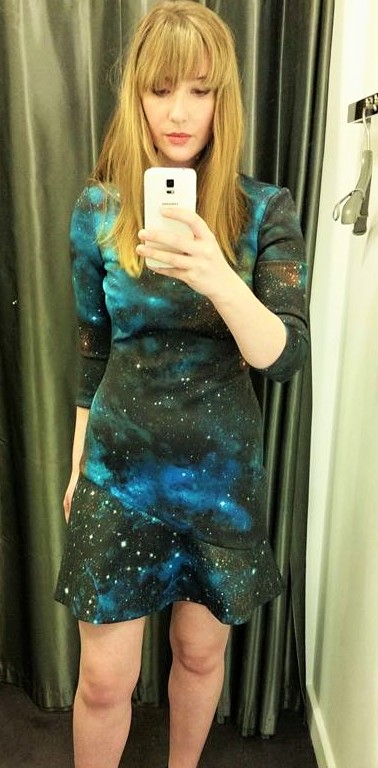 CHEVRON SEQUINNED DRESS | H&M | £29.99
Yes, more sequins. I fell in love with the contrasting black and gold chevron pattern. It's definitely a head turner, and definitely not for the faint hearted. It's a mini-mini dress, especially on me (6ft in heels) but I just love it. It's tight, but thick material squeezes you in and its long sleeves and modest neckline make it really wearable. If you can't go all out at Christmas, when can you?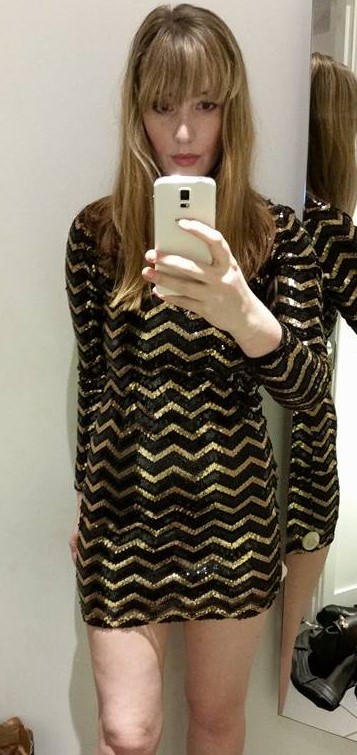 TULLE SPARKLE DRESS | Zara | £35.99
This Zara mini took me right back to my school nativity - just pass me a pair of wings and a halo. Its beautiful, delicate snowflake pattern is decorated with glitter and the sheer sleeves give it an expensive feel. At just £35, Zara have got the angelic look perfected.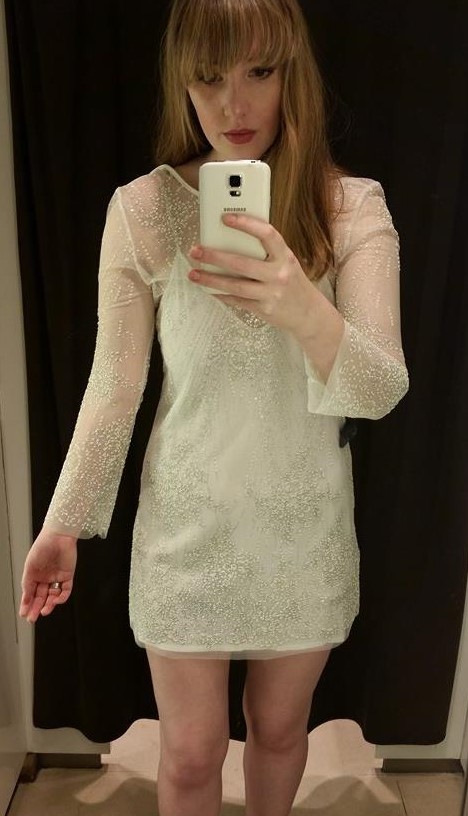 VICTORIANA HIGH NECK LACE DRESS | Primark ( In store only) | £20
Primark have an array of great, affordable party dresses. I chose this Victoriana style lace dress from literally 100's of options. This dress is available in three great festive colours: black, red and green. Victoriana was another trend we saw back on the AW15 catwalks, with Alexander McQueen and Valentino going gothic with black lace and high necklines. This is a great dress from taking you from day to night with just the addition of a killer pair of heels.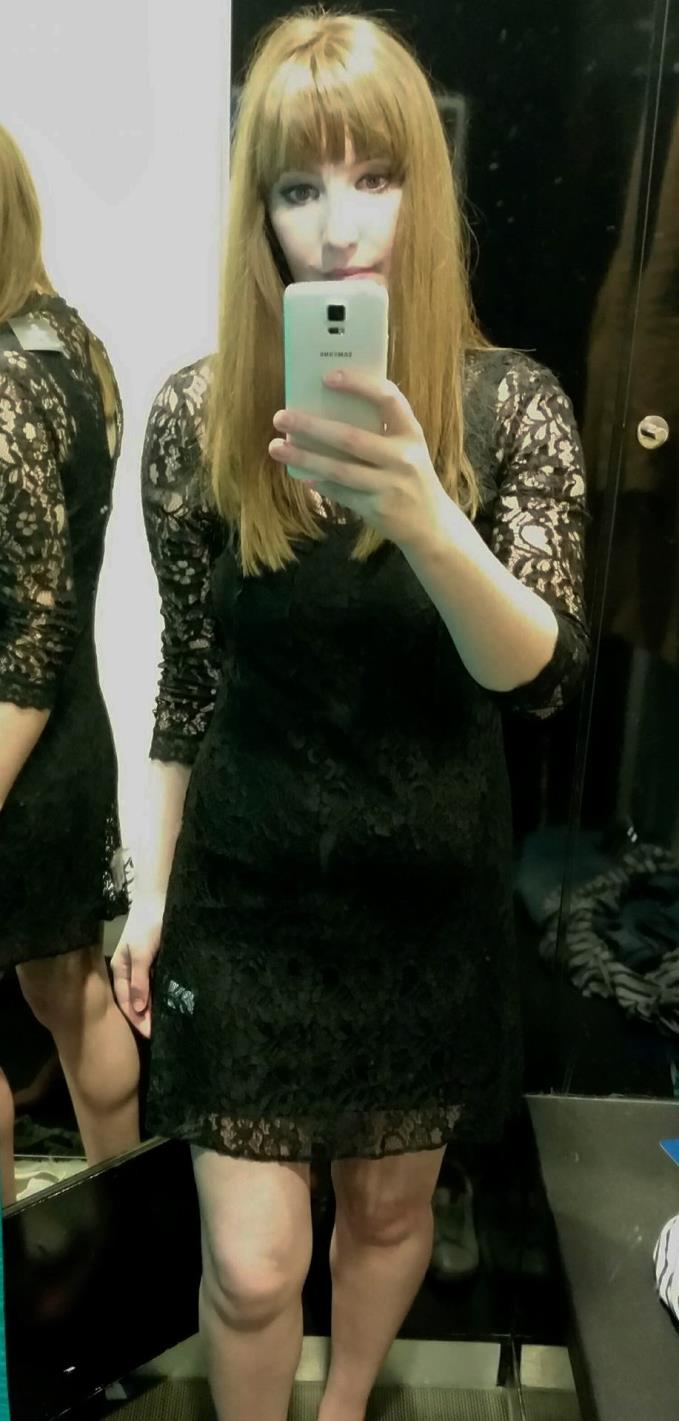 For more fashion advice follow fashion blogger Lauren's (Fashion Panic) style posts on her blog, Twitter and Instagram pages.