NAME the best seafood restaurant in Manchester…
Randall & Aubin is two different animals
Not easy is it? Why? Because fishy focused restaurants are as rare as Devil's Hole Pupfish in Manchester.
After Livebait and Fish! (both hit-and-miss) tried and flopped, there's been a serious dearth of speciality fish restaurants in the city. The closest you'll find now being either half an hour's drive south of the city, to Heaton Moor's fantastic Easy Fish fishmongers, or an hour's journey north, to Jocelyn Neve's ever-expanding Seafood Pub Co. empire in Lancashire.
But hold your seahorses...
We've just had word that famed Soho seafood restaurant and oyster bar, Randall & Aubin, is following the cavalcade north from London and will launch on Manchester's Bridge Street – in the Rankin Style furniture store - later this year.
Co-owned by occasional TV chef Ed Baines, Randall & Aubin launched in an old Edwardian butcher's shop (Sir Winston Churchill's preferred butcher shop, no less) on Soho's Brewer Street in 1996. Offering a bounty of high-end seafood and flowing champagne, alongside a hip soundtrack and giant disco ball, the seafood restaurant has become somewhat of a local institution amongst local trendies, celebrities and suits.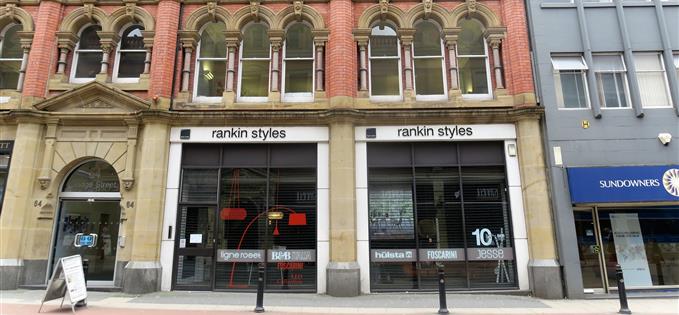 Randall & Aubin will open in the Rankin Styles site on Bridge Street
"Randall & Aubin is two different animals," explains franchisee James Storey, a hospitality veteran of 32 years, "one in the lunchtime and then one in the evening when it becomes bouncy, loud and very hip – very Soho.
"We're offering top quality seafood and champagne but to a driving beat of eclectic indie music. It creates a very interesting, unusual blend - something I don't believe Manchester has seen the likes of before."
Having recently purchased the first franchise in Randall & Aubin, Storey says a move to Manchester was the obvious choice.
"Manchester is seen as the most up-and-coming area for restaurants outside of London, and given the nature of the brand and the way people react to it, we think Randall & Aubin suits Manchester perfectly.
"We've looked around multiple sites in Manchester, but Bridge Street's position just off Deansgate and bordering Spinningfields is the perfect spot for us."
Having now secured a home, Storey says, subject to planning, Randall & Aubin's 130-cover Manchester restaurant should open by September this year.
Get a taste for Randall & Aubin below:
Randall & Aubin - The restaurant from Georgina Lloyd Parry on Vimeo.
Powered by