GORDO's pal, Howard 'Shagger' Sharrock, used to be the Chairman of Galaxy Radio. Having just got the gig Howard was having a 'stiffener' in the old Goblets on Bridge Street, boasting of the feat. One of their pals looked at him and quipped: "You mean you are actually Chairman How... the fuck did you get that?
The food served on the evening was sassy, interesting, different, well cooked and brilliantly seasoned
Over to Oxford Road, where Gordo has stayed away from the refurb of The Palace Hotel. After all, it's a shithole. The worst invites in the world are/were to attend a black tie dinner in the dungeon there with 600 other poor souls. Down there you were usually given some kind of beef poached in the Lincat oven for one hundred hours to the point where it could be spun into rope strong enough to tether small ocean-going yachts.
Gloomy is the word.
Gordo was invited to a press evening last week, for a 'first look' at both the food and the refurbished ground floor entrance, lounge, restaurant and bar. Having seen a grand dame of Manchester hotels become a ghost of her former self through underfunding, Gordo was ready to dole out a kicking.
The strange thing is that two weirdos have been given the job of overseeing both the fit-out and the food and beverage operation. The pair are the DJs known as The Unabombers, Luke Cowdrey and Justin Crawford, who opened Volta in West Didsbury two years ago.
Volta is on Gordo's civilian list (where The Fat One heads on his night off to get pissed and have fun with good grub), and quite high up as well. The only problem being when Luke sits down on Gordo's knee and the pair of them start telling lies to each other for two hours over three bottles of claret.
Tasting at The Refuge by Volta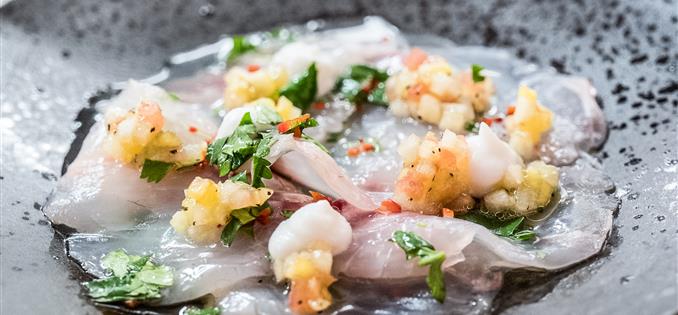 The ceviche would have done any Peruvian proud
So Gordo finds himself in the new bar, mouth open. Twenty four hours earlier he had been crawling across the bars of Glasgow till four in the morning. He wasn't feeling well. But there was another reason for his gaping mouth, other than a frantic attempt to rehydrate.
There's been some serious budget pumped into turning this Dame of a hotel into a potentially Grande one. Dressed by Lanvin rather than Top Shop, this is fucking seriously, gloriously sumptuous. Style Matters haven't been allowed anywhere near this one. It's starting to look like it should be sat next to The Pierre on Central park, NYC.
Gordo turned round to be ushered out of the bar and into the dining area, which is only outclassed by Simon Rogan's Fera at Claridge's.
It's called The Refuge by Volta.
The new owners are backed by a major heavyweight, Starwood Capital. To the best of Gordo's memory, the current chairman is Barry Sternlicht, a madman who kicked off the St. Regis and W hotel groups, arguably the best hotels in the world. Gordo met Sternlicht in another life, on a trip with the Sky TV crew. Mr. Sternlicht knows what a hotel bar should offer, how it should be cleaned and how it should serve us punters. He now manages $77 billion dollars of funds in Starwood, and makes Donald Trump look like a skint pussy.
(L-R) exec chef Steve Wilson, Luke Cowdrey and head chef Alex Worrall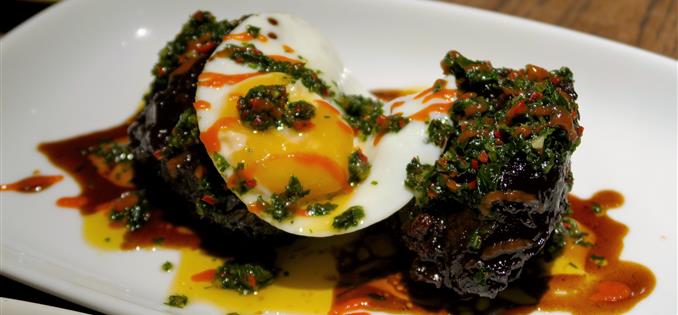 Ox cheek, Hen's egg & Sriracha
The food served on the evening was sassy, interesting, different, well cooked and brilliantly seasoned. It ranged from sea bass ceviche with perfumed fruit and coconut, which looked revolting and tasted divine (it would have done any Peruvian proud), to lamb shawarma with harissa (not Gordo's favourite spice) and yoghurt - which looked divine and tasted it too. Gordo scored this one 9/10, which is naughty, as he shouldn't score on press evenings.
Further scribbled notes include a sweet potato mash with 'a lovely crunch coming from somewhere', a belly stuffed sea bass (the stuffing is the thing here) and salt cod croquettes (another 9/10 for flavour). Elsewhere on the notepad: 'crystal clear flavours, sharp and sassy'; 'looks as startling as Bowie walking out on the stage at the Free Trade Hall for the Aladdin Sane tour'; 'ooh gushing'; 'richy rich'; and 'looks and tastes the bizzo…'
You'll find plenty of photos below.
Chef Alex Worrall, one with ability, has been given the top job. Gordo has often thought Worrall dumbed down in the past by interfering management. With Luke and Justin in the mix, he should shine. Front of House is Siobhan, well known from chef Mary-Ellen McTague's Aumbry restaurant in Prestwich. This place is made for her.
Let Gordo tell you, dear reader, this gaff is a game changer for the North of England.
Luke comes up to Gordo toward the end of the evening, with, unusually for him, a shy smile on his face, as if waiting for a bollocking.
Gordo looked around the place, wiped his mouth, got hold of Luke's hand and asked: "How the fuck…"
The Refuge by Volta opens at The Palace Hotel next month.
Stuffed sea bass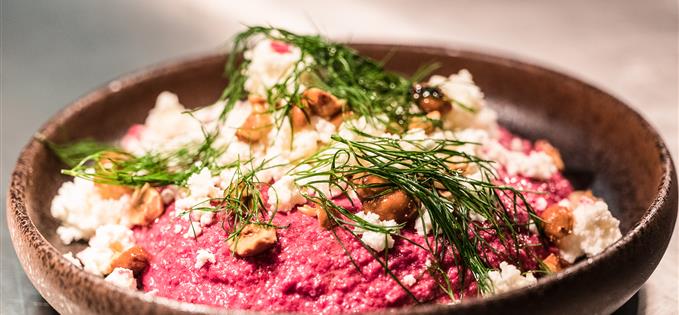 Beetroot & feta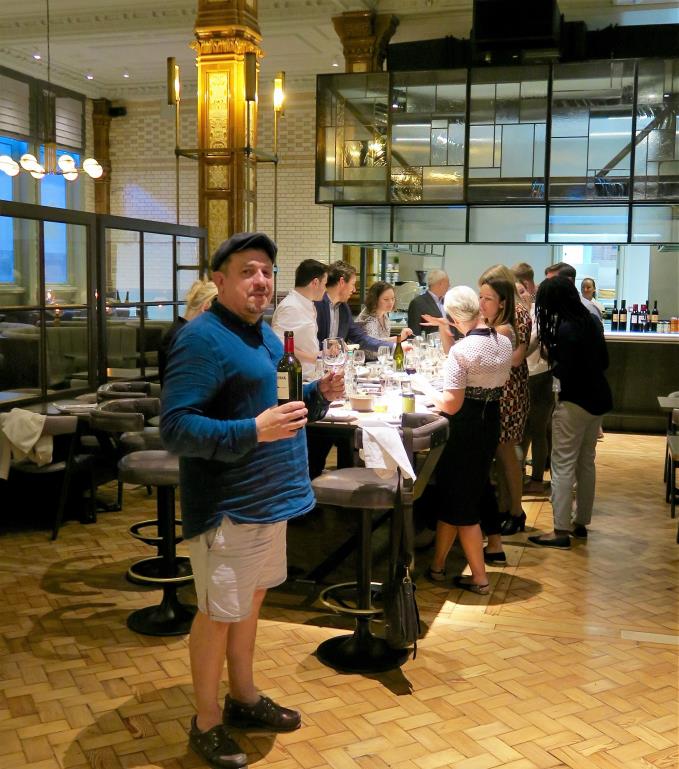 Got a straw for this Gordo?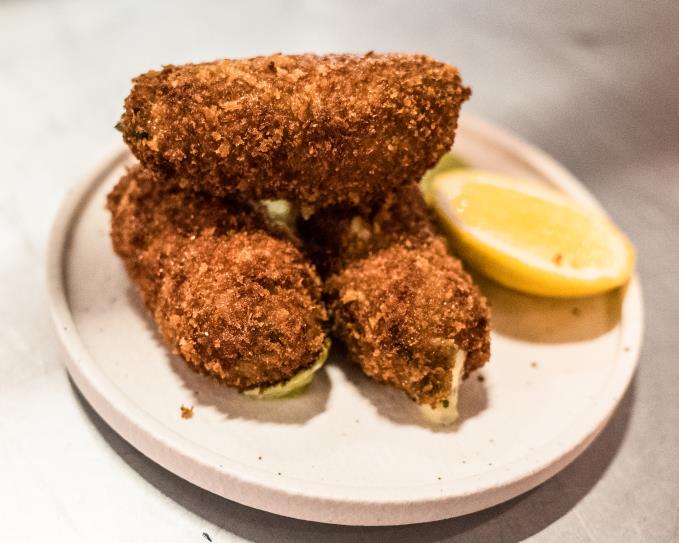 Salt cod croquettes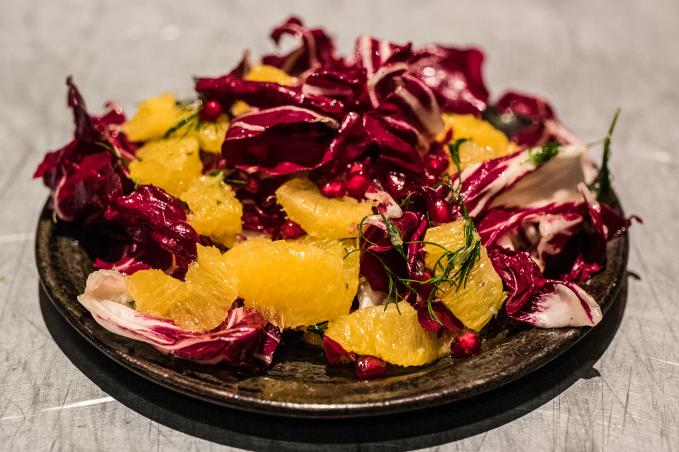 Radicchio, pomegranate, orange blossom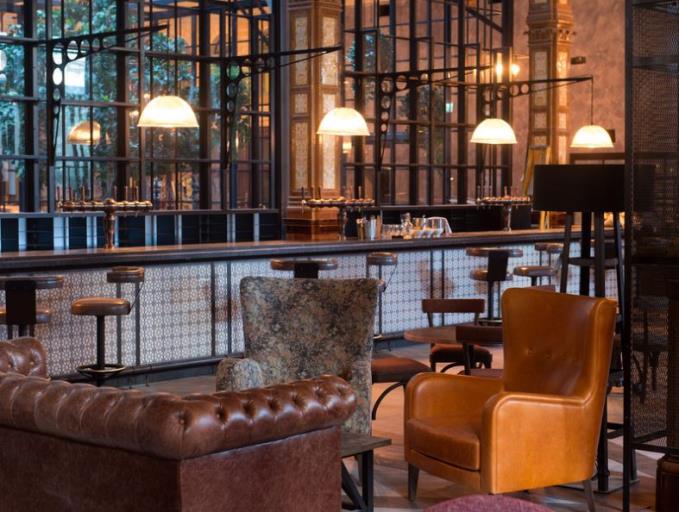 Refuge bar and lounge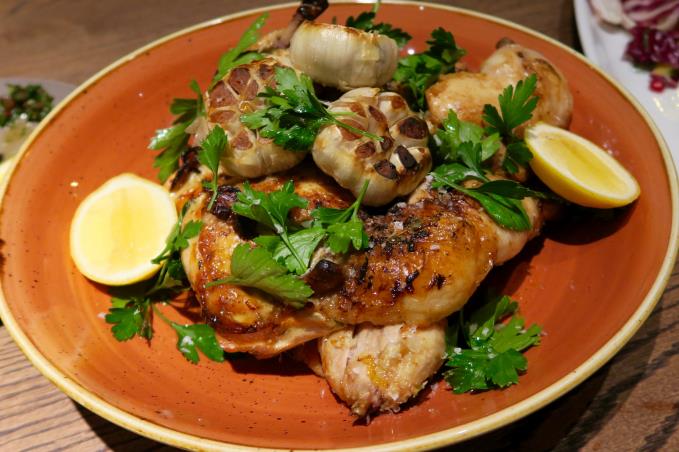 Citrus roast chicken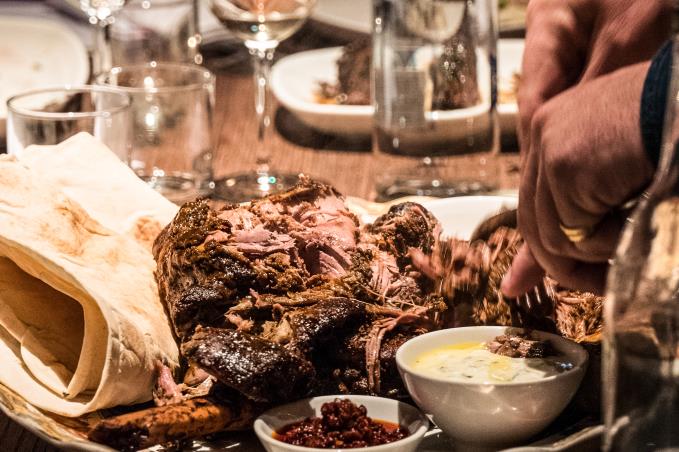 Slow cooked lamb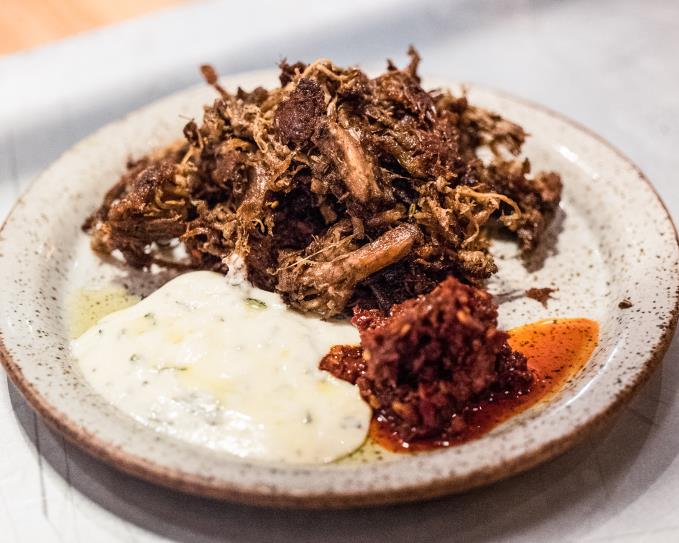 Lamb shawarma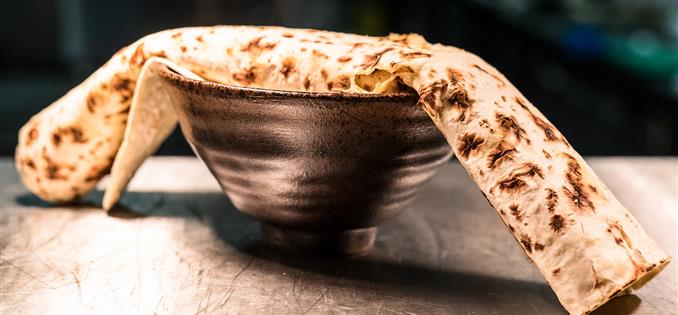 Moutabal, Za'atar Flatbreads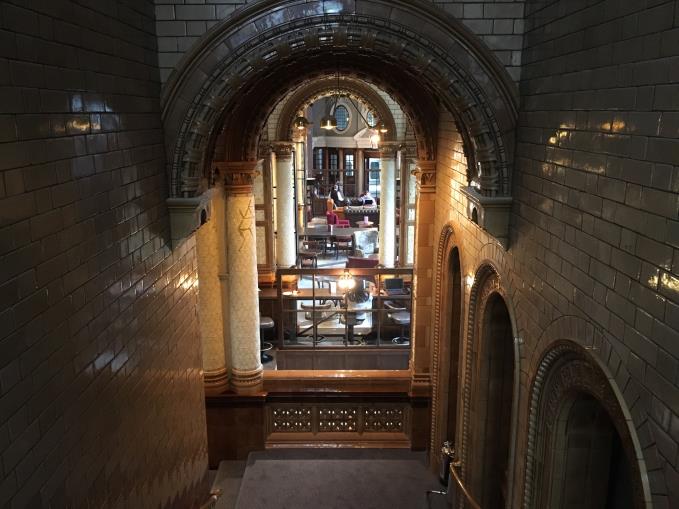 Refuge stairwell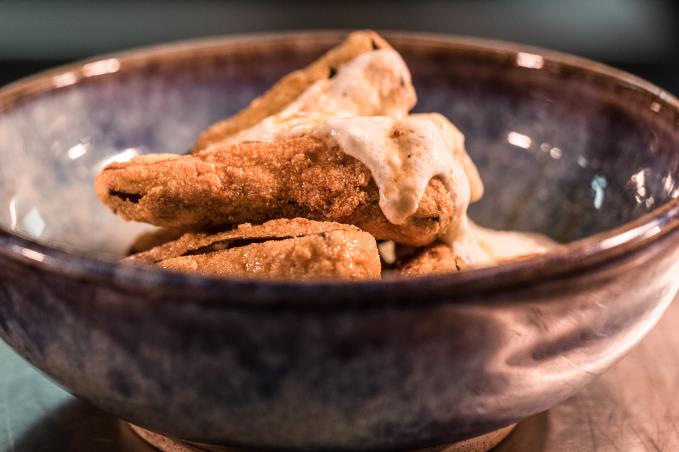 Aubergine fritter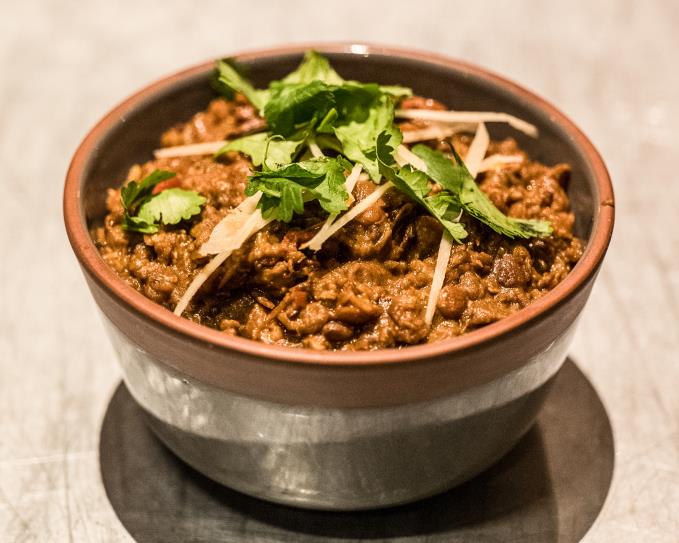 Black daal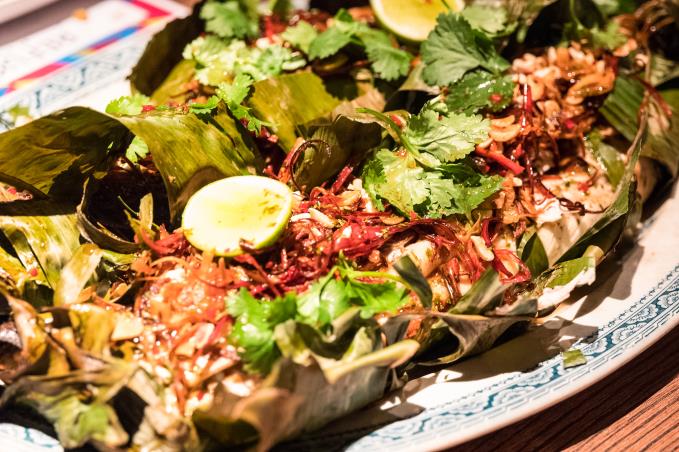 Stone Bass Tamarind Chilli & Lime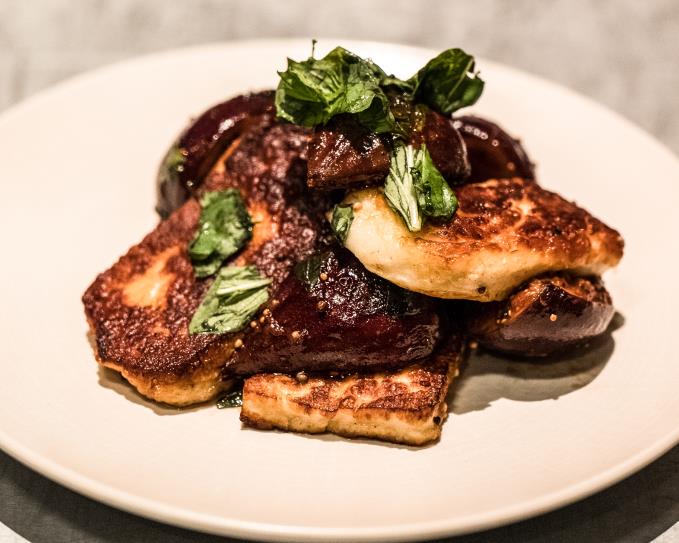 Fig and Haloumni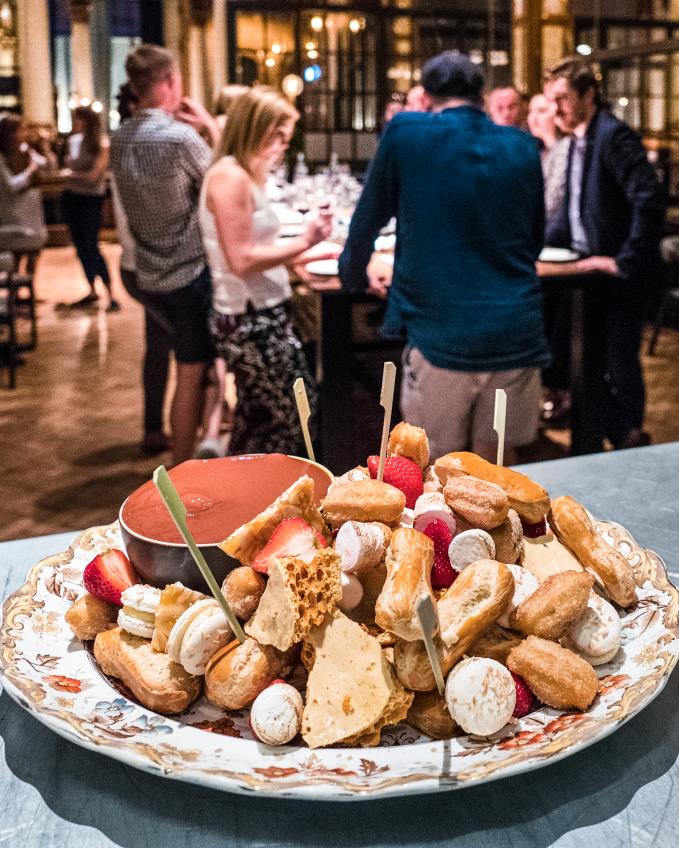 Chocolate fondue
Powered by Wakelet