THE first ever direct air link between Beijing and Manchester has been formally unveiled today by Chinese President Xi Jinping, who is currently on a state visit to the UK. He was joined at the airport by Prime Minister David Cameron.
The 'China Cluster' will provide a commercial base for Chinese businesses
The four-times-a-week service will be operated by China's Hainan Airlines and will start next June, although, ahead of the announcement, ambassador to Britain Liu Xiaoming has revealed seats can already be booked on the Hainan website.
It is estimated the new flight could contribute £50m annually to the city's economy.
The ambassador said: "Both China and the UK are open for business. Their respective strengths in economic and trade cooperation are well matched. During the state visit, President Xi will attend the launch of a new direct flight between Manchester and Bejing.
"These are on top of a host of substantial cooperation agreements to be signed between the two sides, covering economy, trade, investment, infrastructure, scientific innovation, manufacturing and sports.
"Together, they will catapult exchanges and cooperation between Manchester, the Northern Powerhouse and Chinese cities across the board."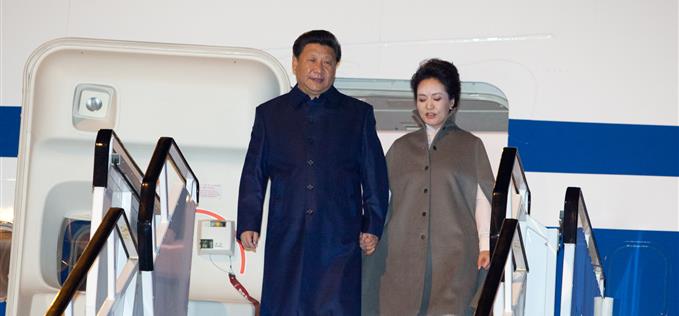 Chinese President Xi Jinping and First Lady Peng Liyuan arrive in Manchester
Securing a direct flight to China has been a long term ambition of both Manchester Airports Group and the city as a whole.
It will be seen as a huge shot in the arm to efforts to boost trade between the north of England and the fast-growing Far East economy. A direct link between Manchester and Hong Kong is already proving to be a success. That recently introduced flight was the first ever between Manchester and China.
But airport bosses at Manchester have always viewed direct flights to Beijing as the golden prize, with a direct link to Shanghai also on their wish list.
Credit for the Beijing link follows the launch of a Manchester-China Forum, which has worked behind the scenes for direct flights.
Mr Jinping and Mr Cameron also announced the launch of a new £130m 'China Cluster' at Manchester Airport's proposed £800m business and industrial hub, Airport City, which aims to lure global firms to the giant business park. Airport City has already seen significant investment from the Chinese state-owned Beijing Construction and Engineering Group.
The 'China Cluster' will provide a commercial base for Chinese businesses arriving in the UK and will be based around two campuses within the Airport City development – Wuhan Square and Shenzhen Gardens.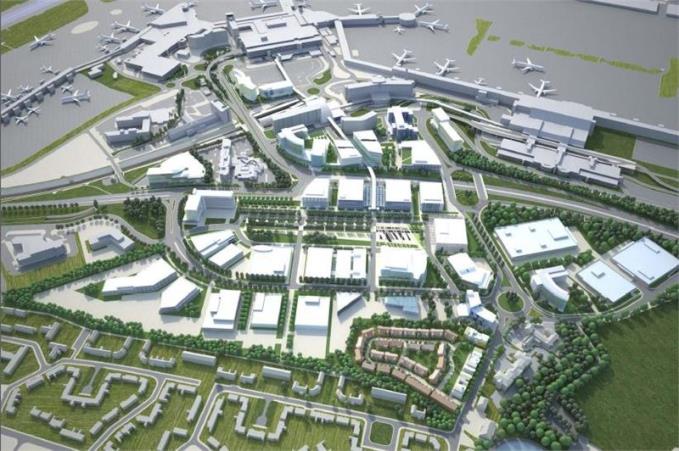 Manchester Airport's £800m Airport City will include a £130m 'China Cluster'
Mr Dai Binbin, Chairman of Beijing Construction Engineering Group (BCEG), said:
"Airport City Manchester is one of the best tangible examples of how Chinese investment is revolutionising Northern infrastructure.
"Since Airport City was launched in 2013, BCEG has been struck by the huge number of opportunities for Chinese investors in both the North West and across the wider UK.
"BCEG has been instrumental in conceiving the concept of the 'China Cluster' and believe it will prove to be a compelling platform from which ambitious Chinese companies can enter the UK and engage with one of the UK government's key strategic priorities; the development of the Northern Powerhouse."
BCEG has also recently invested in a major development programme by former Manchester United players Gary Neville and Ryan Giggs.
READ MORE:
- Chinese Invest In Neville & Giggs' New £200m 'Urban Quarter'
- China Pumps £60m Into Northern Powerhouse Schemes