Sleuth is a sideways glance at the city every week, it's the truth, but Sleuth's truth. He's several people all at once. Sleuth sometimes even gets serious @mcrsleuth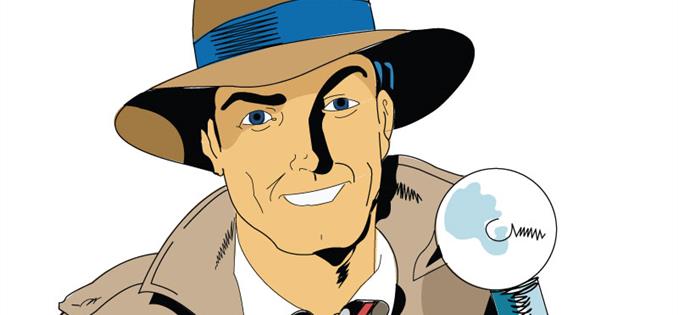 NEW JAPANESE RESTAURANT
Alongside charcuterie, lobster (see further down) and stem-to-root eatin' (the veg equivalent of nose-to-tail, sauteed cauliflower leaves and so on...), ramen made just about everyone's 'Next Big Food Trends' lists at the start of this year. Still, though the Japanese noodle broth has had 'em queuing round just about every block in London, Sleuth has been surprised to see no new noodle outfits - aside from Vietnamese equivalent Pho - join Manchester's new restaurant melee this year.
However, Sleuth now hears London-based ramen chain Shoryu Ramen - which first opened on Regent Street back in 2012 - is close to securing it's first Northern outpost in Manchester in the coming months. Shoryu specialises in 'Tonkotsu Ramen', a creamy pork broth considered to the daddy of all ramens from Japan's Kyushu region - where slurping is considered the sign of a connoisseur.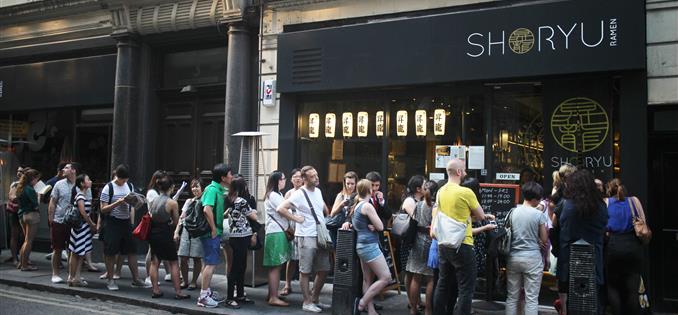 Ramemania in Soho
NEW NQ BAR SHOCKER
Bit of bar action down on Stevenson Square this week in Sleuth, as a licence application goes in for a new venue called Tokyo Joe's at 26a, beneath new'ish Northern Quarter beer'n'pizza outfit Ply. Sleuth's been hearing murmurs of a new bar by Steve Pilling and Mark Whyte - the chaps behind Dockyard, Liquorice and Guilty By Association - for awhile now. Looks like Tokyo Joe's, which Sleuth hears may be a Japanese whisky bar but may also be cock'n'bull, will open right next door to GBA in the basement.
And that's not it, vinyl merchants and mini-caf' Eastern Bloc Records have also applied for a late booze licence across the square, meaning in around two years Stevenson Square has gone from four bars to ten. Blimey.
26 Stevenson Square
THE CROWN AND KETTLE CELEBRATES WITH A PARTY AND A REFURB
Sleuth says get yourself down to the Crown and Kettle on Oldham Road at the junction with Great Ancoats Street on 24 October. There's going to be a party to celebrate the pub's elevation into the top sixteen in the UK as described on Confidential here and everyone's invited. In the meantime the pub, according to the amiable landlord, Jay, will be 'softened' and made more welcoming with a gentle refurb. There'll be soft seating and more communal areas but those wondrous and remarkable gasoliers will stay. Jay, meanwhile is starting his own micro-brewery, Zeitgeist, with some mates. Since there are only 16,000 different types of ales in the UK there's certainly a gap in the market.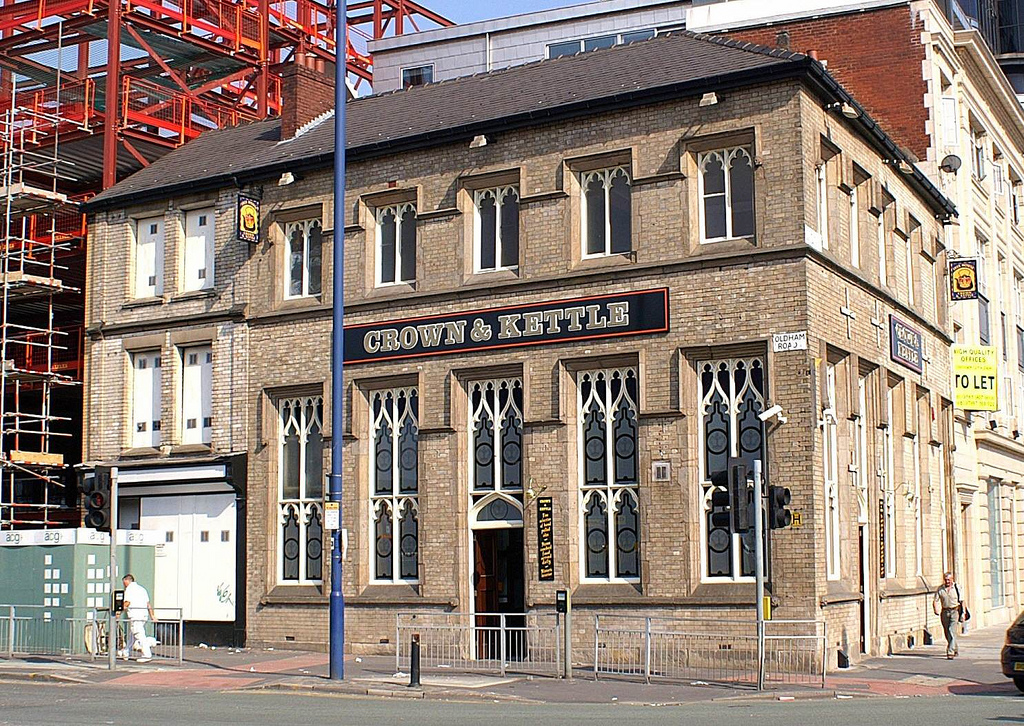 WOOLY CTHULHU
Heard of Cthulhu? No Sleuth neither. Cthulhu is a 'monstrous entity, the high priest of the Great Old Ones, who lies dead but dreaming in the city of R'lyeh', which Sleuth thinks is somewhere near Booby Dingle in Hertfordshire. The subaqueous beast, American horror fiction author H P Lovecraft's most infamous monster-god, is honoured next month during Manchester's Gothic Festival (October 22 to 31) with a Cthulhu-themed 'knit off' in which, presumably, these wooly dingbats scurry around the John Ryland Library spooking old folks...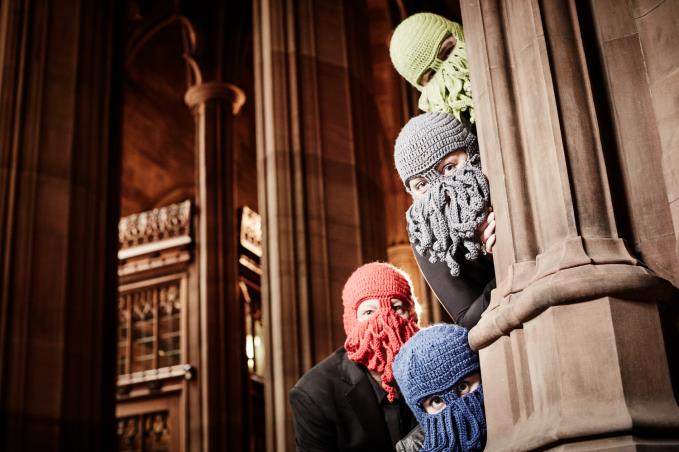 Cthulhu-was-that?
SLEUTH'S DISH OF THE WEEK
Sleuth had on Thursday a gorgeous morsel that filled his life with joy and mouth with satisfying munch. The oxtail croquettes at Mr Cooper's House and Garden, in the Midland Hotel, are in the words of lazy-arsed food reviewers 'to die for'... or at least to live long enough to order again. They were sophisticated, strong and accompanied by a wonderful mustard butter. Dippable, madam, very dippable.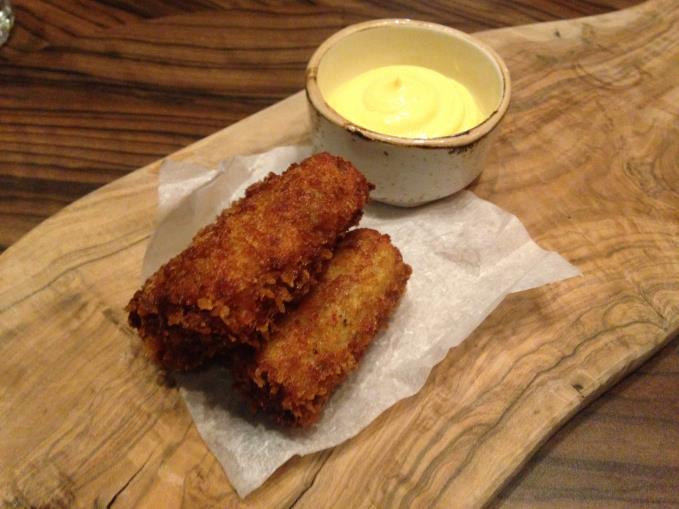 SLEUTH'S DISH OF THE WEEK PART TWO
Sleuth was doing research on mad Manc infrastructure schemes in the rather magnificent if under the radar Museum of Transport in Cheetham Hill this week and slipped into the cafe for lunch. He enjoyed a hearty meat and potato pie with stand-your-fork-up in gravy and mushy pies. The meal was unsophisticated honest and accompanied by a mug of navvy's tea.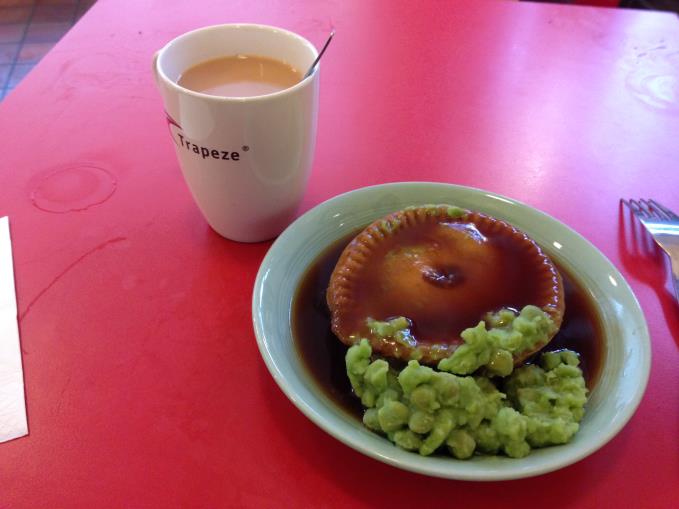 SLEUTH'S WORST DISH OF THE WEEK
Goes to this atrocity, sorry 'Spicy Pork Bun', from Wong Wong Bakery on Princess Street, which looked to Sleuth as though the chef had scalped Chris Evans and laid it over a gobbet of polyfilla - tasted like it too.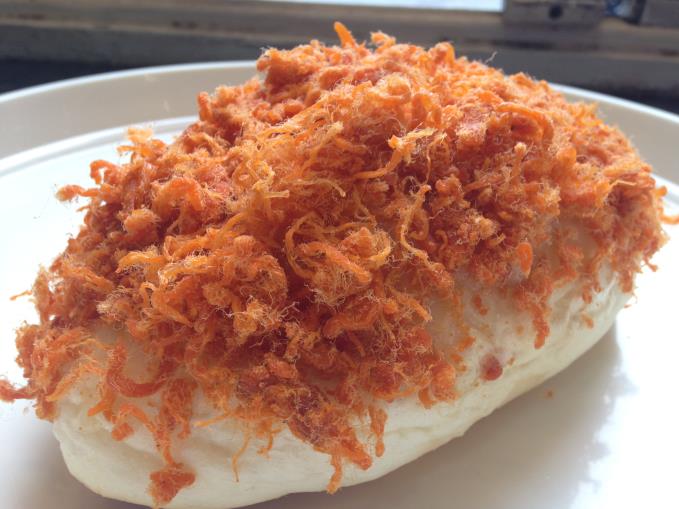 SLEUTH'S QUOTE OF THE WEEK
While in the Museum of Transport in Cheetham Hill this week there were a group of old-timers on a nearby table. One said to the other, "I like pies and I like gravy but I prefer old buses."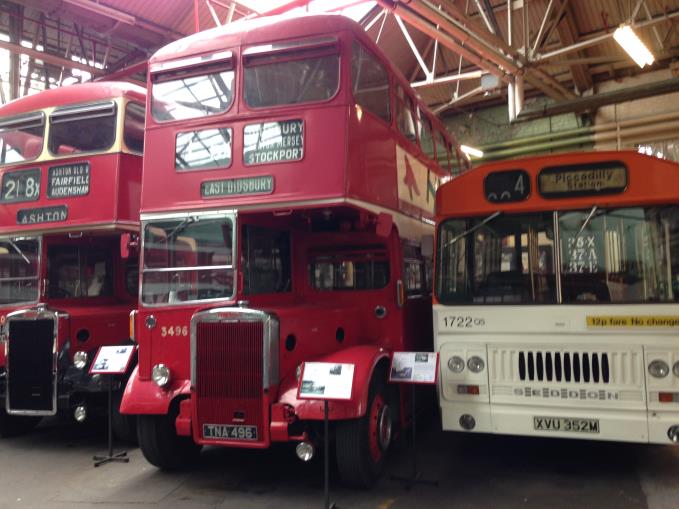 Old buses: better than pie AND gravy
SLEUTH'S SHOCKING HEADLINE OF THE WEEK...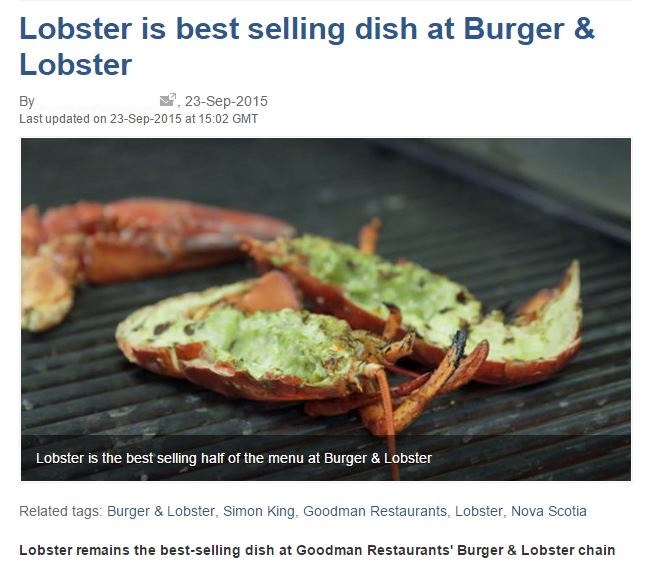 SHUSH IT'S A SECRET
Sleuth was in Victoria Station in the splendidly refurbished Refreshment Room enjoying a fine ale. He needed the loo so he went and found it locked. He went back to the bar and the code was whispered to him. "It's 12345. We don't want anybody causing trouble in there." Sleuth tapped his nose and said, "Good idea, Sherlock."
SLEUTH'S ARTWORK OF THE WEEK
Sleuth thinks it'll be a split in the Midland Hotel. Some people will like the modern artwork in the foreground of this picture and some will prefer the more traditional one in the background. Either way the work in nearer foreground will provide a cunning sniper perch when the PM comes to town in the Conservative Conference next week. As cunning and well disguised as a 12345 secret code.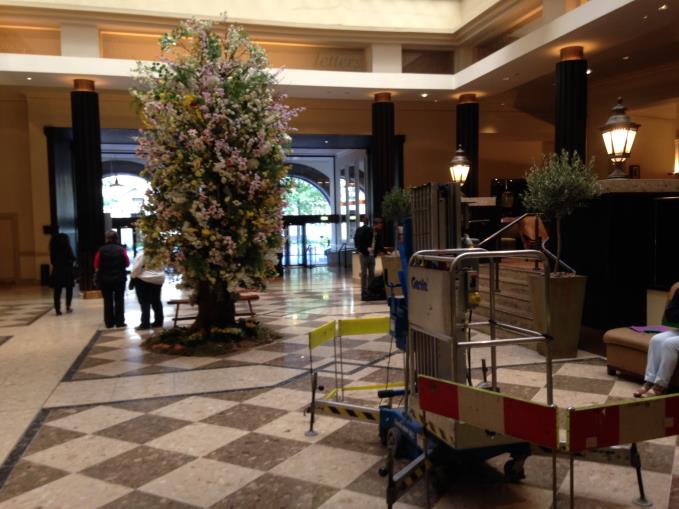 SLEUTH'S SIGNPOST OF THE WEEK
Sometimes cyclists find there can be too much street furniture.