I DON'T want to tell you about The Clink charity, which has just opened a restaurant at HMP Styal near Wilmslow. I don't want to tell you about how the charity is offering prisoners the chance to learn a skill, to earn qualifications and to find enjoyment in food and take pride in their work.
I'm not going to tell you about how many offenders have already been helped at their other restaurants in Brixton, High Down and Cardiff. I'm not going to because you can find all that stuff here and I'm here to talk about The Clink restaurant and the food.
As The Clink settles in and finds its groove I see a good future ahead for the restaurant
As the birds were tweeting and sun was pouring over the Cheshire countryside, I decided to abandon my usual carb-heavy policy and order a spring salad starter (£5.75) consisting of rocket, asparagus, broad beans, peas and herbs.
Although far more virtuous than I'm really comfortable with, a few shaves of parmesan stopped this veritable profusion of verdancy (and there was plenty of it) from being too saintly.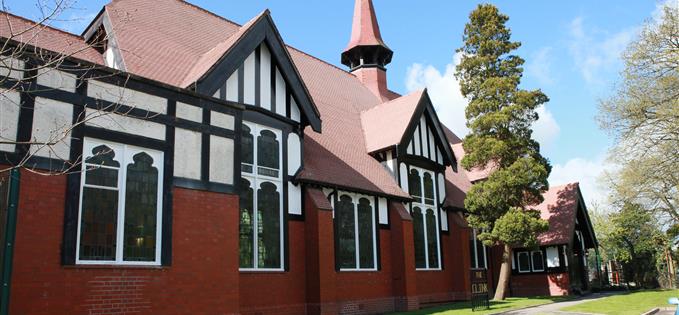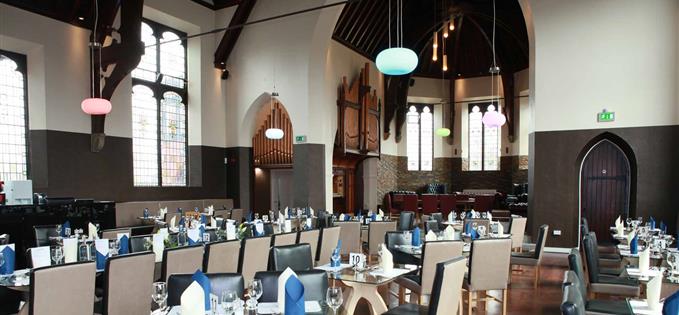 The Clink
My partner got the long straw with the citrus-cured gravlax and dill mayonnaise served with burnt lemon gel and micro herbs (£5.95). The smoked salmon was very delicately flavoured, tissue thin and melted on the tongue. My only problem was I wanted more (especially as it wasn't my dish). In all truthfulness, for the starters I would have liked twice as much of the salmon and half as much salad.
For my main I went for grilled sardines (£12.50) with samphire on salsa verde with chargrilled baby gem and vine tomatoes. This time I proved to be the order winner as this was an absolutely spot-on spring lunch dish. Flavour-heavy, robust sardines with beautifully crisped skin were more than a match for the punchy salsa verde offset by the samphire and grilled lettuce. I'd recommend this dish to anyone, except perhaps people who have an unwarranted fear of fish bones.
My partner went for spring lamb rump (£14.95) with mini fondant potatoes, wild garlic puree, charred spring onions and purple sprouting broccoli. Our waitress warned us it would be cooked pink, I would go more rose brun. Still, it was a nice piece of lamb; the fondant potatoes were rich and melting, the vegetables creditable. A country gent sort of a dish; dependable, no-fuss, upstanding, if a little overshadowed by the flamboyant, flamencoing sardines, flashing their damn tastiness all over the place.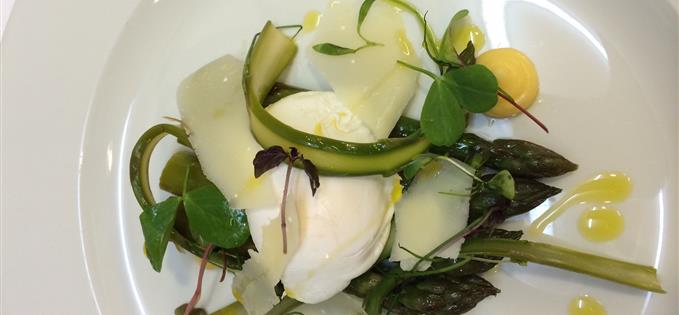 Asparagus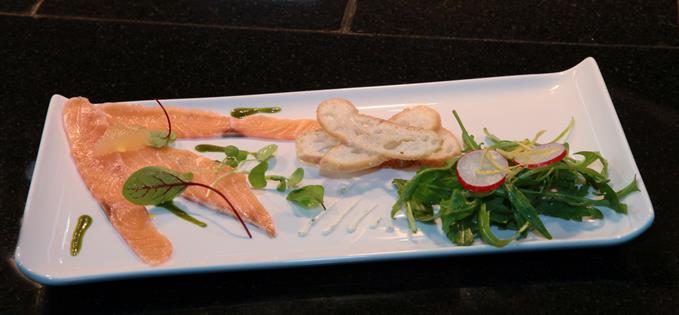 Gravlax
The final course of lemon meringue (£5.50) consisted of a smooth lemon posset on shortbread, served with a basil sorbet and mini meringues. Let's be clear, this whole dessert array ('pudding' does not capture the waistline infractions committed by this devil) is sweet enough that I instantly contracted type two diabetes just by looking at it. The basil sorbet was hands-down amazing, fresh and perfumed and complex (and also darned sweet). It provided a sense of cleanliness against the rich, creamy possett, crisp shortbread and meringues that somehow managed to be sweeter than the equivalent dose of white sugar from which they were made.
Just before hyperglycaemia set in I managed to lower my blood sugar by sampling from the cheese platter (£6.25), which consisted of the three generous lumps of the good stuff – Cheshire, smoked brie and Wensleydale – all of which were rich and creamy and served with a nice selection of crackers and chutney. A minor quibble was that it was served straight from the fridge when it could have done with some time to reach room temperature first.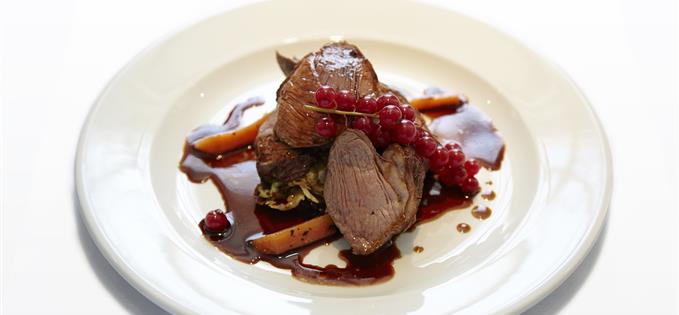 Very fine prison food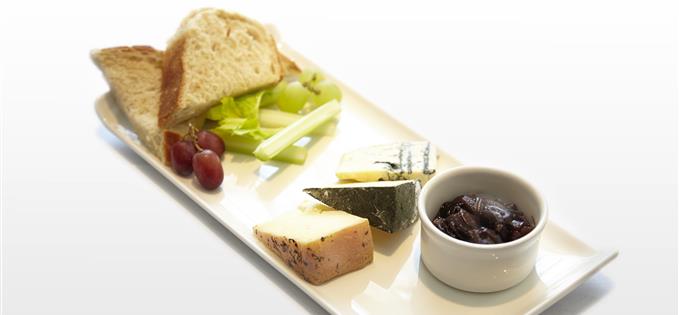 Cheese platter
So, considering it has only been open a week (breaking our two week bedding-in policy... again), The Clink is doing very well indeed. And as much as I've tried to review it on its own merits, it can't be considered apart from its purpose, as of course that is one excellent reason you should visit but also inevitably means there are some quirks and restrictions to consider.
On the one hand, it serves quite full-on classic restaurant-type dishes (the better for training up the staff) but the restaurant is only open for lunch or breakfast. The restaurant also does not serve alcohol (fair enough, I can imagine it's a bit difficult getting a licence in a prison), but of course this doesn't sit as well with the serious dining vibe it is trying to promote. A drop of sauv blanc would have been divine with those sardines.
I could see this being a great place for evening events (for which it is currently available for hire), weekend brunches or Sunday lunches. The menu is created each season by the head chefs from across the four Clink Restaurants. As they are all certified NVQ trainers and the men and women are in training to gain their NVQs in food preparation the dishes on each menu have to include certain methods and techniques that are included on the syllabus. Still, it would be interesting to see what happens as the trainees grow in confidence and start having more input into creative decisions as well.
All scored reviews are unannounced, impartial, paid for by Confidential and completely independent of any commerical relationship.
The Clink, HMP Styal, Styal Road, Wilmslow, Cheshire, SK9 4HR
Rating: 15/20
Food: 7/10 (gravlax 7, spring salad 6, lamb 7, sardines 8.5, meringue 7, cheese 7)
Service: 4/5 Smooth
Ambience: 4/5 Lovely old prison chapel setting wisely left to impress.
PLEASE NOTE: Venues are rated against the best examples of their kind: fine dining against the best fine dining, cafes against the best cafes. Following on from this the scores represent: 1-5 saw your leg off and eat it, 6-9 get a DVD, 10-11 if you must, 12-13 if you're passing, 14-15 worth a trip, 16-17 very good, 18 exceptional, 19 pure quality, 20 perfect. More than 20, we get carried away