IT'S only fair to remain neutral before visiting a restaurant for the first time, keeping away from preconceptions and other people's opinions, but it wasn't easy with Tattu. Everyone seemed to have something to say.
I have likened Tattu to a pretty girl with too much make-up on. It needs a metaphorical wash
I do like to search for a restaurant's website first as I'm curious to see how it presents itself and, of course, to have a gander at the menu. Tattu's food menu covers only four pages, while wines by the bottle are listed over twice as many pages, including 2006 Louis Roederer Cristal Rose at £750 and 2009 Chateau La Mission Haut Brion Blanc, Pessac Leognan at £895.
Tattu is a flashy, highly-manicured drinking den for people of a certain disposable income who fancy a bit of pretty looking food to wash down their showy and expensive booze. It's a Chinese restaurant in Spinningfields that has bouncers on the door and a reception area manned by rictus-grinned hostesses navigating the high tech booking system. Very Manchester.
However, under all the unnecessary frippery, the food was actually really good, which isn't surprising considering some of the kitchen team has come from the Hakkasan Group but, as I often like to do, let's start with cocktails.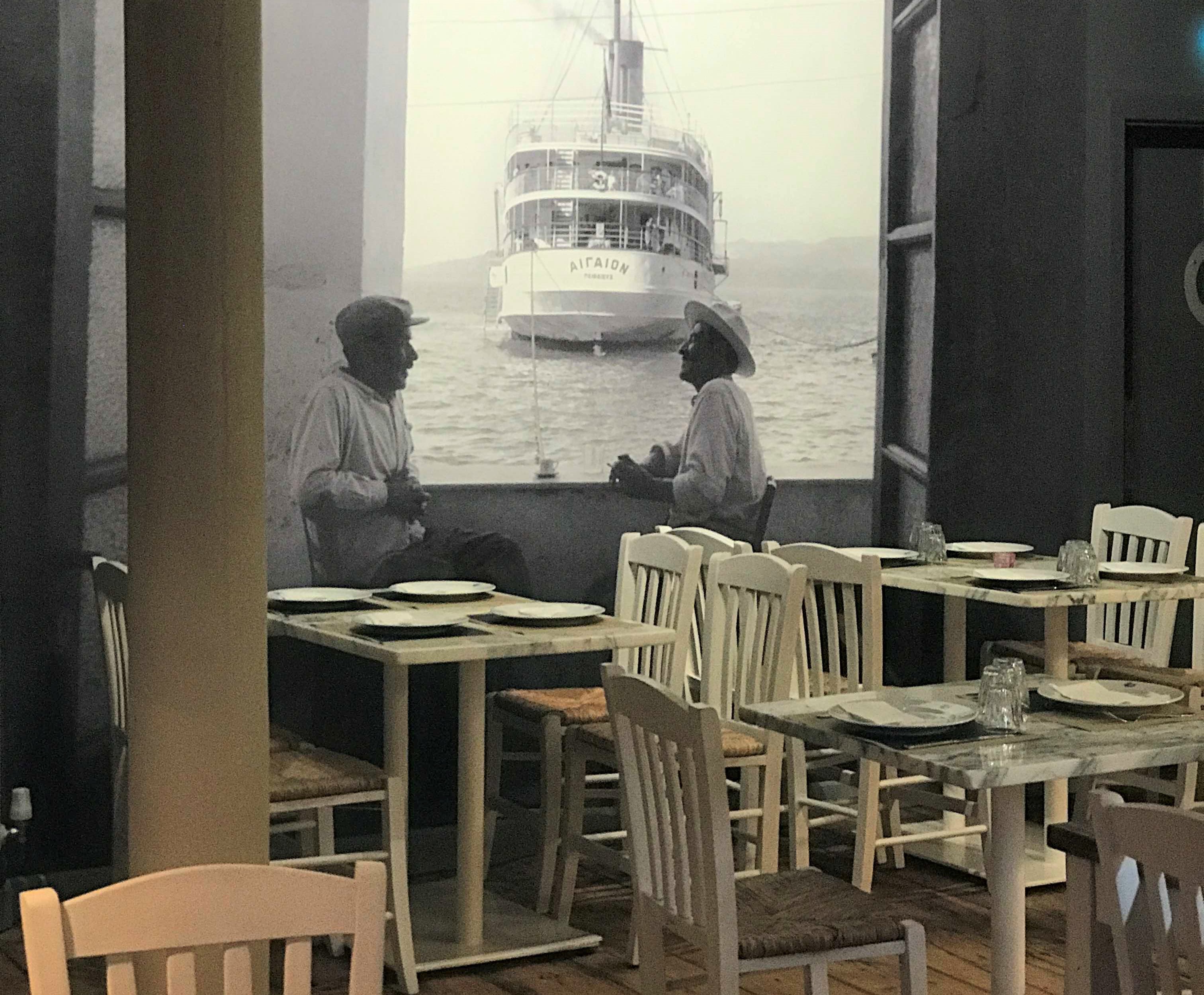 Tattu, Spinningfields
The downstairs bar is as dark, glossy and wooden as a Bollywood actor in a Kung Fu flick. 'All The Tea in China' (£8); a bourbon and tea infused syrup with a cherry on the top, is served in a tea pot. It was heavy, too short and cloyingly sweet and would have benefited from being poured over crushed ice instead of a tiny sake cup. 'Fly with Me' was like liquid Liberace; boozy Parma Violets with scorched meringue piped on top and a white feather on top of that. An actual feather. On a drink. Multiple layers of fluid superfluity.
The restaurant area upstairs is cool, glossy and black with private booths and plush bench seating encircling a whopping great pink and very camp cherry tree. Starters are listed as dim sum and small plates scattered with touches of luxury - truffle here, lobster and foie gras there.
Duck and watermelon salad (£9)
Duck and watermelon salad (£9) with spring onions, coriander and mint was tasty and substantial enough to make me want to order it again. Two Wagyu brioche bao were surprisingly reasonably priced at £5; a couple of beefy mouthfuls of slow cooked shredded beef encased in a savoury doughnut with a sticky dark glaze we continued to dip into as they took the plate away.
From Wagyu to WAG-you, sea bass parcels (£8) must be a real favourite among the footballer's wives, high protein and green enough not to worry a size six. Candied shredded orange zest gave the dish more depth. I chose fish again for the main course, saffron miso black cod (£24, main image) was another lighter choice and a pretty-looking dish with a razor clam and Chinese sausage garnish.
We found more pleasantly waxy Chinese sausage in the duck egg fried rice (£5) which helped give it that sticky gloss not easy to replicate in a home kitchen. Steamed veg (£5) were no more or less than simple steamed veg.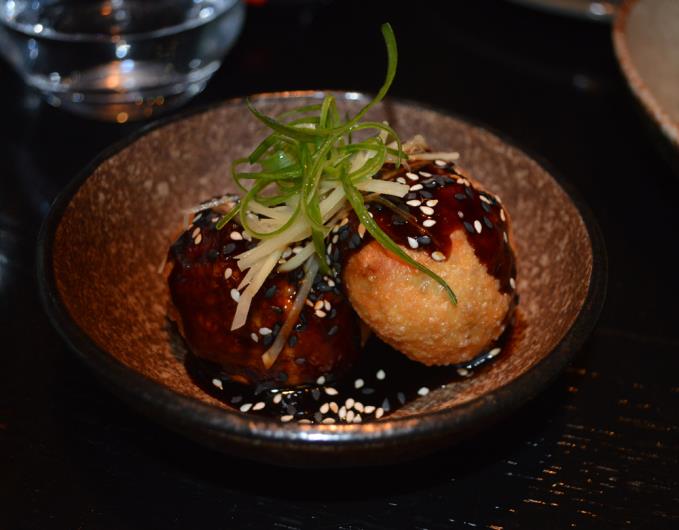 Wagyu brioche bao (two for £5)
Black Angus fillet (£26) with shiitake mushrooms, asparagus and a dipping bowl of caramel soy was a hearty, well balanced and successful dish and obviously one of their best sellers (a Miyazaki Wagyu ribeye version is also available for £70).
Our gorgeous Lithuanian waitress was very nice and service was good but, as is the mode in this sort of place, she thought nothing of blundering in mid-conversation, merely minutes after delivering each course, to ask 'so guys, what did you think of your food'. I hate this type of fussy, overfamiliar service. Believe me love, you would be the first to know if I had a problem, so just take it as a given all is well and leave us to chat.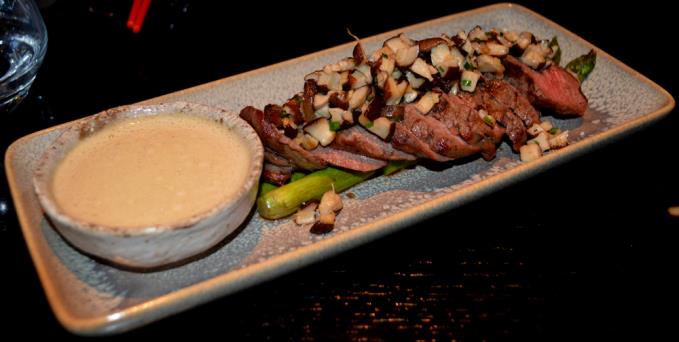 Black Angus fillet (£26)
The pudding menu reads like a Chinese fantasy novel with chapters named 'Year of the Goat', 'Cherry Blossom' and 'Queen of Fruit', a few of which had been described as 'bonkers' by trusted sources. We decided to share 'Buddha's Hand' (£8) which was the most theatrical posset I've ever experienced, being delivered amidst trails of liquid nitrogen and colourful flowers. The posset was sharp, creamy and well made, contrasted by two refreshing, green, sherberty sorbets and crunchy honeycomb to give some textural contrast. The pastry chef has a sense of humour and an artistic flair, but clearly also knows the basics.
I was watching the abundant serving staff at some of the other tables; there was one overseer, one to carry each tray and one to deliver the dishes with a slight flourish. There was a DJ in the corner in charge of a continuous flow of slightly too loud house music. I have likened Tattu to a pretty girl with too much make-up on. It needs a metaphorical wash. Sometimes less really is more.
The bill for two people came to £123.97 eating all of the above, plus one single glass of wine. It also included a highly irritatingly enforced 'discretionary' service charge of £11.27. If you want to stuff yourself silly with decent Chinese food and a couple of drinks, you could do this in a thousand other reputable Chinese restaurants in Manchester for a third of that price. If your head is turned by a facade of glamour, local celebrity and OTT gloss, go to Tattu.
You can follow @DeannaThomas on twitter
Tattu, Gartside Street, 3 Hardman Street, Spinningfields, Manchester M3 3EB
Rating: 14/20 (remember venues are rated against the best examples of their type - see box below)
Food: 7/10 (Wagyu Bao 7, duck salad 7, sea bass parcels 6, black cod 6, Angus fillet 8, duck rice 8, Buddha's hand 8)
Service: 3/5
Ambience: 4/5
PLEASE NOTE: All scored reviews are unannounced, impartial, paid for by Confidential and completely independent of any commercial relationship - Venues are rated against the best examples of their kind: fine dining against the best fine dining, cafes against the best cafes. Following on from this the scores represent: 1-5 saw your leg off and eat it, 6-9 get a DVD, 10-11 if you must, 12-13 if you're passing,14-15 worth a trip,16-17 very good, 17-18 exceptional, 19 pure quality, 20 perfect. More than 20, we get carried away.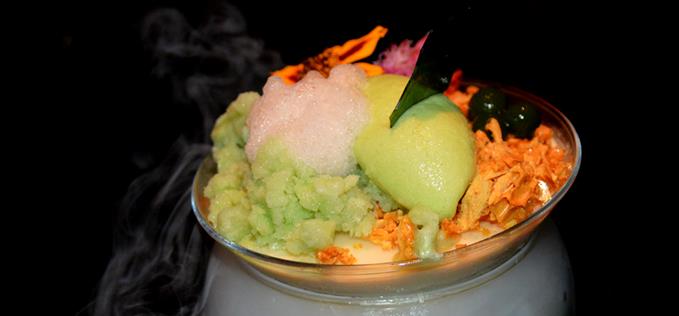 Buddha's Hand (£8)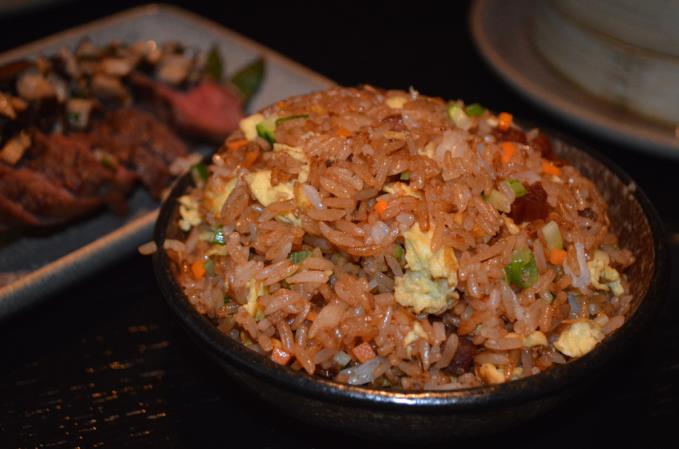 Duck fried rice (£5)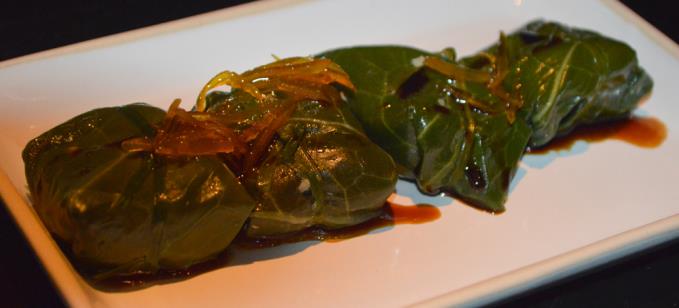 Sea bass parcels (£8)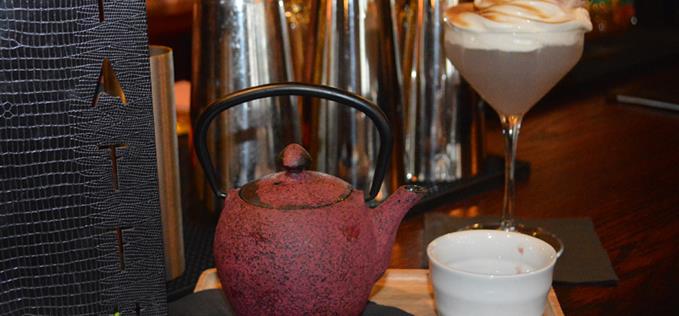 All The Tea in China cocktail (£8)