I WENT to Red Chilli on Oxford Road luminescent with pop. I'd been dining at the Academy on a sweet, yearning, diet of Hurts, a band that met in Manchester and thus were sort of coming home, replete with new tunes.
Loading food with chilli is one thing, combining that with intoxicating complexity and subtlety is another
I think, but don't tell anyone, I might have danced for the second time in as many months. This unseemly behaviour appeared to have made me uncommonly hungry for real food not tasty melodies.
As the mixed age-group crowd left the Academy - like a wedding crowd without the babies and the bunting but with a few nans and several teenagers - I spied down the road Red Chilli restaurant.
Possessed for a fraction of a fraction of a second with the wisdom of Confucius I suggested to my partner we should "see if it was as good as it used to be."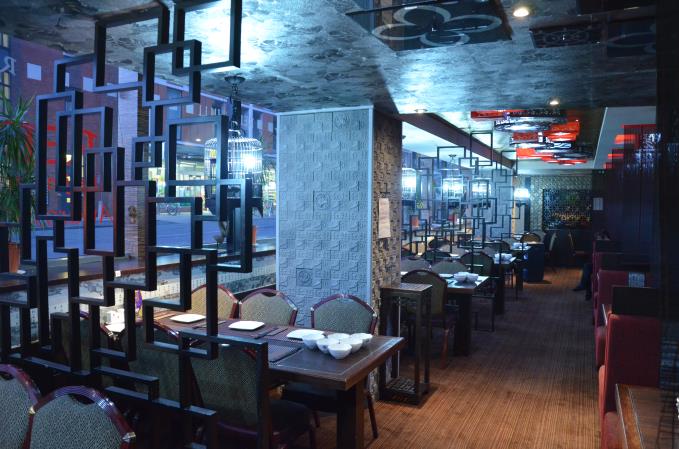 Inside Red Chilli it can be blue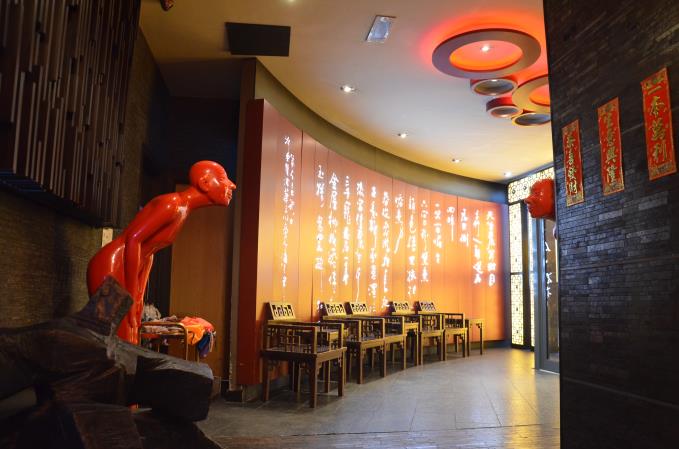 It was.
In fact I think it was better than it used to be.
Two dishes were so outstanding I nearly jumped in a cab to pick up the Poet Laureate, Carol Ann Duffy, who lives down the road to drag her back and force her to chuck an ode their way. Or maybe Hurts could have nipped across and dedicated their next song to the food - one of those wait-for-it, wait-for-it, here-comes-the-big-chorus ditties.
The soft shell, salt and pepper crab (£10) and the cold slices of beef (£8) were 9/10 dishes. They were lush, rich, rightfully and purposefully lubricious, but also livened with fire and spice. The food Red Chilli delivers is rooted in Sichuan and Beijing which usually means heat and there is no disappointment in that department.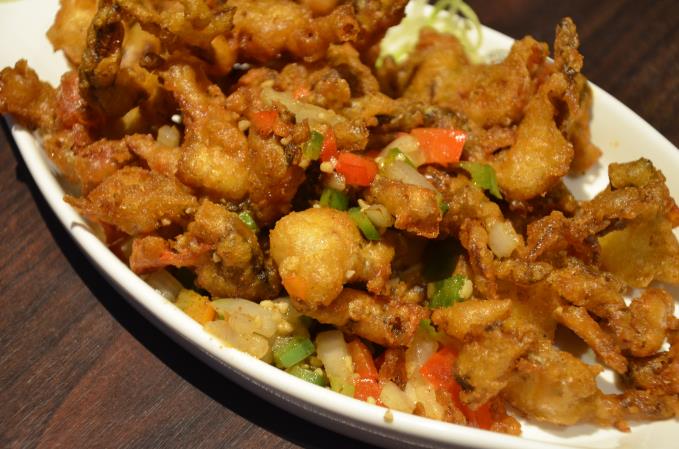 Soft shell crab, a dish that keeps on giving
But loading food up with blow your chopsticks out of your hand chilli is one thing combining that with intoxicating complexity and, somehow, subtlety is another. Foodies should rush in and snaffle these dishes up. Maybe there's about to be a crisis in soft shell crab breeding patterns, maybe we'll run out of cows. You never know. I suggest urgency.
The soft shell crab came in a tempura batter that made them visually resemble calamari, a little. The latter have become as commonplace as seabass and belly-pork and thus unorderable. The difference with soft shell crab lies in that gentle crunch and the sweet soft meat beneath, the antithesis of rubbery calamari.
The beef was a recommendation from the manager. "What would you have as a starter?" I'd asked. Cold beef slices don't sound great but here the Confucian wisdom of learning from experience came into play and the manager without hesitation recommended the beef. It must have been marinated for yonks as it was so soft and pliable with a whack of sesame and underneath it all a glorious soy liquid.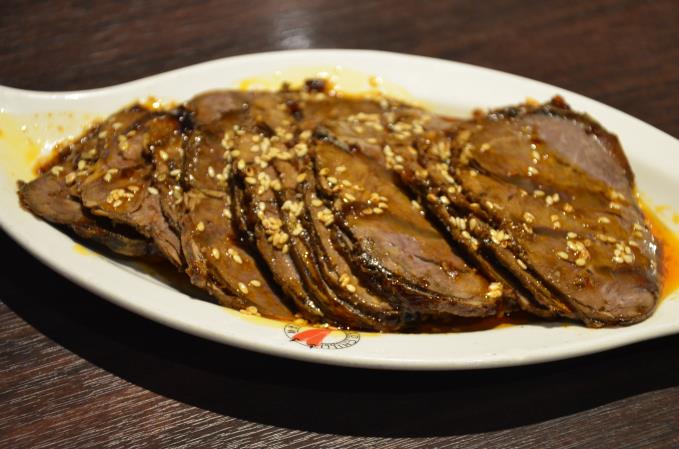 Cold beef as art
Other dishes such as the stir fried sliced beef with tea tree mushroom, green chilli and spring onion and the deep fried shredded potato and sliced red chilli (both £8.50) were almost as good. The mushroom and the beef was a perfect match. I got these as a takeaway and the youngest son, fifteen going on eighty-four, said, "That's the best Chinese takeaway we've had but it's the hottest too, I need more water. In fact, help, I need a fire engine."
The interior of the restaurant is moody with flash sculptural effects and feature lighting. It's not exactly comfy but it fits the drama of the food and works well. The service oscillates between warmth with big smiles and casual indifference with shrugs. It's a good job the food is the focus and you can flirt with exotica, frogs legs, jelly fish, ox tripe and pigs ears on the menu. The pigs ears are good.
The many Chinese customers mixed with students and lecturers bustling in from University-land outside creates a chatty atmosphere. It was strange how there seemed to be nobody from the hospital which lies immediately behind Red Chilli. Then again, how would I know?
Just because customers weren't encased in plaster being fed liquidised jelly fish through a pipe didn't mean there weren't any dining patients. But if there weren't then Manchester Royal Infirmary needs to rectify things and prescribe the good medicine of Red Chilli's grub. It certainly won't be three or four years until I make another return visit.
Red Chilli, 403-419 Oxford Rd, Manchester, M13 9WL. 0161 273 1288
Rating 15/20
Food: 8.5 (cold beef 9, soft shell crab 9, beef and mushrooms 7, shredded potatoes 7)
Ambience: 3.5
Service: 3
PLEASE NOTE: All scored reviews are unannounced, impartial, paid for by Confidential and completely independent of any commerical relationship. Venues are rated against the best examples of their type: 1-5 saw your leg off and eat it, 6-10 stay in with Netflix, 11-13 passable, 14-16 very good, 17-18 excellent, 19-20 pure quality.
Powered by Wakelet