BARTON Arcade's Lunya is a Spanish-themed bar, restaurant and deli, and there's much to love at this homage to all things Catalonian. Towering window panes create a collage of city life in the restaurant upstairs while there's a world-class bar and deli at street level. Down here, booze-branded plastic tables and chairs radiate from Lunya's heart like rays from the sun. It won't be to everyone's taste, but this Barcelona-inspired tapas bar transports me straight back to La Rambla circa 2001, and I love it.
This jamon is so addictive that you may as well hand over your bank card at the start
The bar downstairs opens directly onto Deansgate, next to the deli which owner, Peter Kinsella, reckons is already outperforming the original Liverpool branch. It's easy to see why. Fragrant haunches of jamon swing overhead, while Ibizan sea salt, thick hot chocolate powder, churros makers and fine Spanish wines jostle for your attention on the shelves.
Gazing over the bottles in the bar, I'm torn between a glass of Rioja, the raisin-flavoured Old Fashioned (£8.95), made with sticky PX liqueur, and the house vermouth. In the end I go for all three. The fashionable, white vermouth (vermut blanc, £3.75) is worth a punt and served over ice, although the vermut negre, made with green walnuts, reminds me of stale biscuits. You can eat at the bar or in the restaurant - but prepare to double your budget. Regional cheese boards, wisps of Jamon Iberico, tomato toasts and crab croquettas are dishes I could order four rounds of. The deep fried Monte Enebro cheese (£7.95), meanwhile, is worth a visit alone.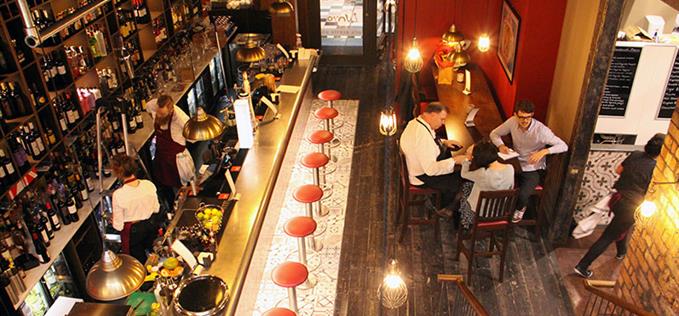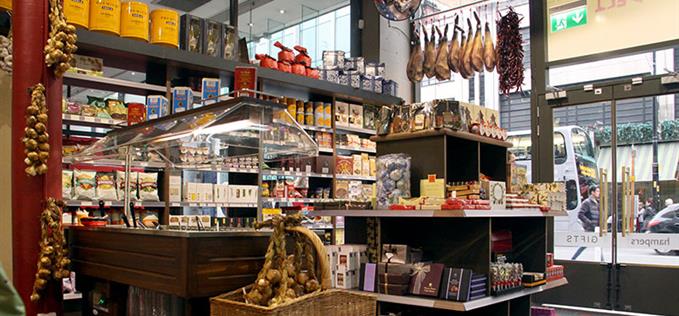 Lunya's bar & deli
On the face of it, cooking a cheese which has come top at the World Cheese Awards on several occasions seems misguided. Yet the smooth heart of this cheese from a remote corner of Castilla y Leon contrasts effortlessly with lashings of melted honey and beetroot crisps. It sounds strange, but the outer texture brings to mind the comforting shell of a McDonalds apple pie and I love every inch, right down to its charcoal-coloured rind.
Tender meatballs (£6.35), fatty chorizo (£6.65), and perfectly crisp micro squid in batter (chipirones, £7.65) are excellent if a little predictable, while another mainstay, Iberico ham (£15.95/£18.95), melts on the tongue like coconut oil. Kinsella tells us that eating this ham is said to lower your cholesterol as a result of the acorns that give the fat its sweet flavour. Either way, this jamon is so addictive that you may as well hand over your bank card at the start of the meal and be done with it.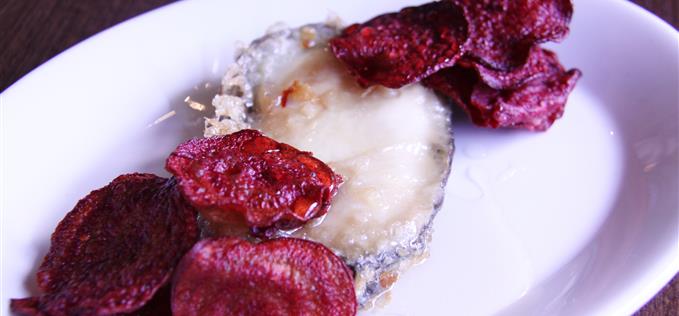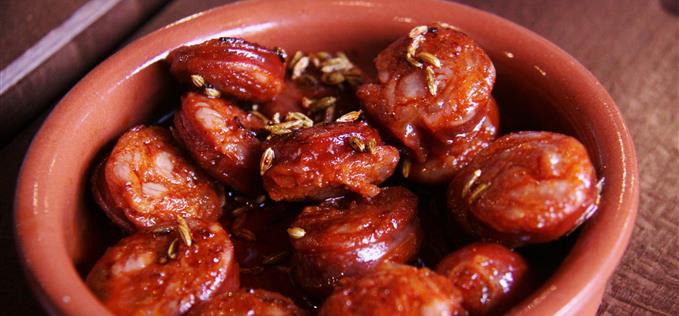 Monte Enebro cheese with beetroot crisps (top) and chorizo
Offbeat choices include cuttlefish, much like a soft squid, served with Catalan aioli (allioli) and black rice (£7.95), while hunks of cumin-flavoured black pudding bring to mind haggis, only richer (Morcilla de Burgos, £7.95). Obviously, we couldn't resist a dish called 'secret muscle' (Secreto Iberico, £8.25). Taken from the shoulder, tiny slivers are served bold pink, and taste like loin with more bite. Even desserts, never a Spanish strong point to my mind, perform well. Deep fried milky custard is a kind of portable trifle. You pick it up, pop it into your mouth and it explodes with creamy texture. To end the meal, slivers of dense, almond cake, a textural cousin of marzipan, are match for café con leche.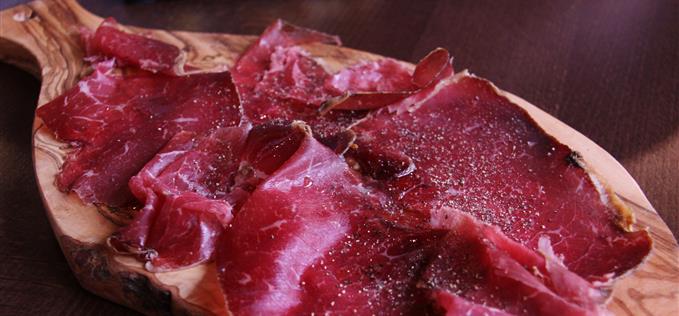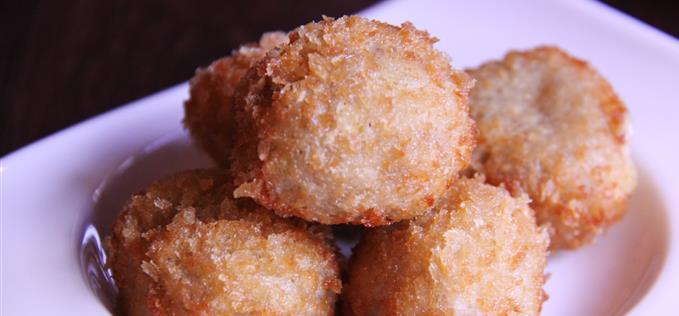 Jamon (yop) and croquetas
Not everything is perfect. The Manchester Tart Catalan is both heavyset and bland, while the slow roasted pork ribs (Costillas Ibericás, £7.75) are missing a few hours in the oven. Catalan Hotpot (£6.95) is no match for the sunny, picante flavours on the table. Service is a bit all over the place too. But it's the good stuff that stands out.
Lunya do paellas and suckling pigs to share, and wines includes the city's finest range of cava, and regional Spanish wines. Our Miguel Merino Reserva Rioja (£49.95/£38 in the deli) is a match for Italy's big hitters, there's a gin bar here too, including Liverpool gin, Manchester gin and regular contender in the world's best gin awards, Menorca's Xoriguer. There's also an exhaustive list of sherries.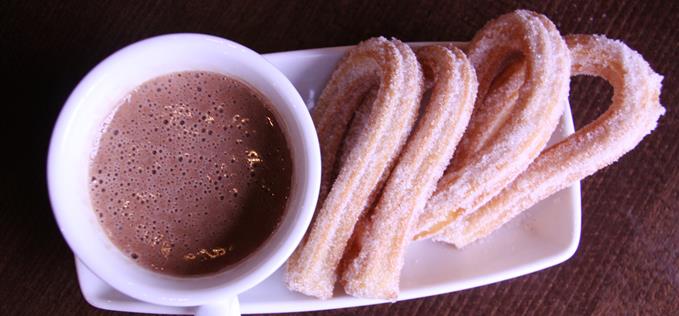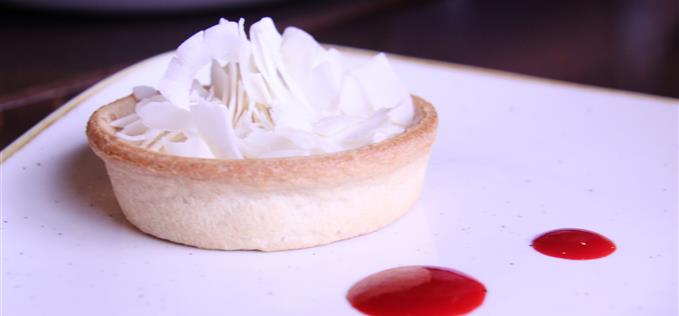 Churros and Cataluna tart
Lunya faces stiff competition in Manchester, opening on the heels of Iberica and La Bandera with a new project from El Gato Negro in the pipeline. However, there's a palpable will amongst the city's food scene for this restaurant to succeed. Dishes like fried custard and Monte Enebro cheese, silky ham, crab croquetas, and rich, sticky arroz negro stick in the mind alongside good wines and conversation. It's the kind of place that could become a habit.
Lunya, Barton Arcade, Deansgate, Manchester M3 2BB – Tel: 0161 413 3317
Rating: 14.5/20
Food: 8/10 - Cheese (10), meatballs (8), chorizo (8), croquetas (7) , ribs (5), hotpot (5), pork (8), ham (9), cuttlefish (9), black pudding (8), Manchester tart (5), fried custard (8).
Service: 3/5
Atmosphere: 3.5/5
PLEASE NOTE: Remember venues are rated against the best examples of their type. All scored reviews are unannounced, impartial, paid for by Confidential and completely independent of any commerical relationship. Venues are rated against the best examples of their kind: fine dining against the best fine dining, cafes against the best cafes. Following on from this the scores represent: 1-5 saw your leg off and eat it, 6-9 get a DVD, 10-11 if you must, 12-13 if you're passing, 14-15 worth a trip, 16-17 very good, 17-18 exceptional, 19 pure quality, 20 perfect. More than 20, we get carried away.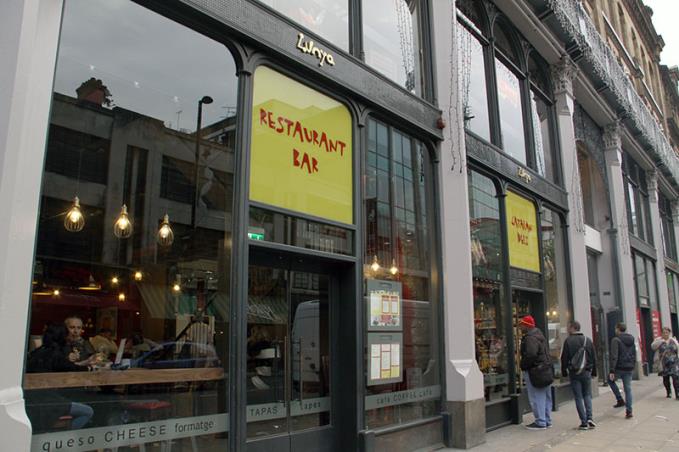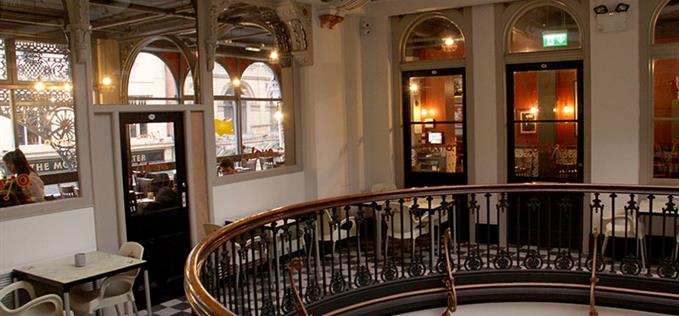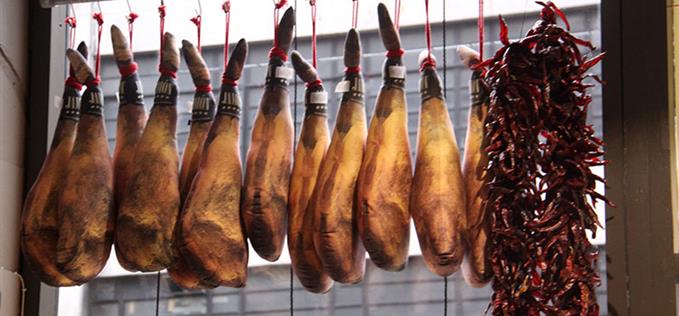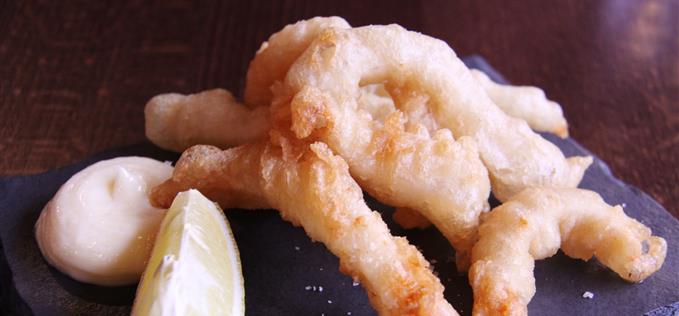 Calamari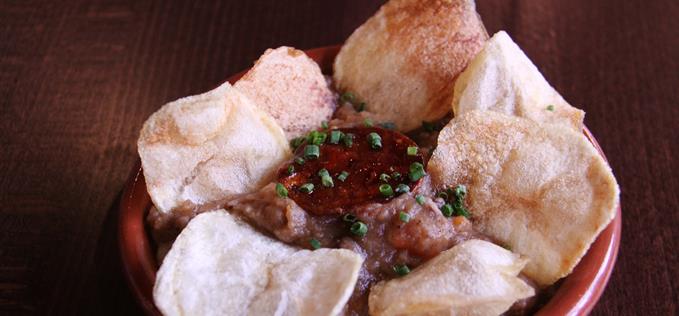 Catalan hotpot
Pork ribs