CHECK out YouTube for a wonderful recording of Maria Callas singing Casta Diva. Callas is the eponymous heroine of Bellini's opera Norma and she sings this great bel canto aria to placate a band of angry Druids in a forest clearing. As you do.
Gossamer-thin discs of cephalopod in herby, lemon oil were utterly gorgeous
What has this bravura performance got to do with a tangle of aubergine, tomato and pasta on a drizzly evening in Didsbury? And how did a proud Sicilian wind up in this Manchester suburb via Finland? In the tumult of Brexit debate Edrisi Auteri is shining proof of cultural cross-fertilisation – as is the Pasta Norma he has just served me.
This simple but beguiling Sicilian staple dating back to the 19th century is a close cousin of caponata, the island's sweet-sour improvement on the French ratatouille. A local theatre director was so impressed upon first tasting it he compared it to Bellini's masterpiece.
Signor Auteri's deli version, topped with ricotta salata and hinting at chilli/capers, doesn't hit such a high note and the Nero d'Avola Sagrestana accompanying it is a mite rustic but add in a big basket of lemons the colour of sunshine and there's a truly Sicilian vibe going on in this wine bar/cafe/deli open barely three months.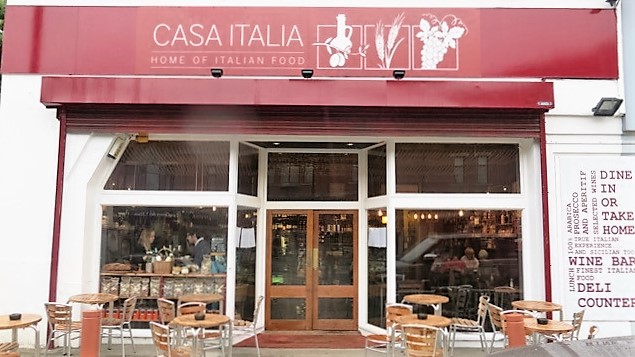 Casa Italia, Didsbury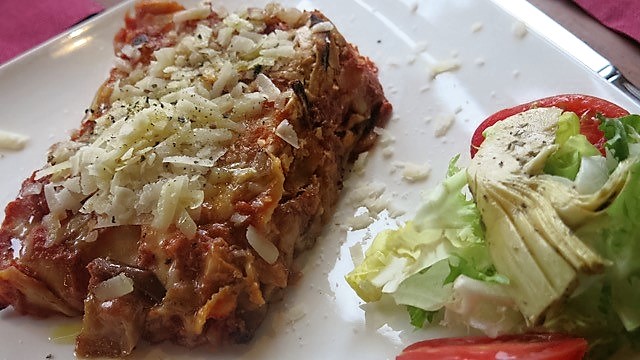 Pasta Norma
Back in Finland, where Edrisi spent an entrepreneurial couple of years, there are a further couple of Casa Italias promoting the old country, one in Helsinki, the other in the former capital Turku. The menu's much the same – as is the distinctive roped ceiling. I expect there's also the same slightly cheesy Mezzogiorno musical background rather than Sibelius (or Bellini).
The shelves and cold counters of the Didsbury offshoot are packed with top notch Italian ingredients at fair prices and, although we didn't sample it, we smelt the coffee and it smelt good. Most days the Casa's open from 9am until 10pm, offering the advantages and disadvantages of deli food, but these are early days.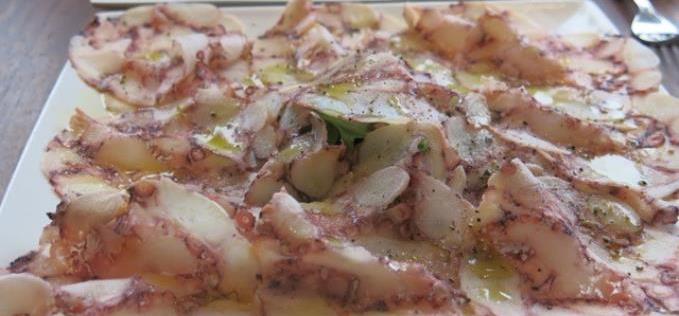 Carpaccio of octopus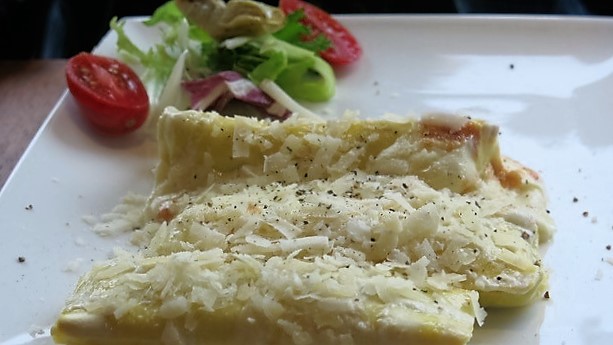 Cannelloni
My companion's silky, creamy cannelloni (like the Norma £8.50) suffered from not being quite warm enough (a nearby table requested their dishes be re-heated). On the plus side the meat or cheese platters look a treat.
On the ultra plus side, for £9.50 our shared starter of carpaccio of octopus ticked every tentacle. Gossamer-thin discs of cephalopod in herby, lemon oil were utterly gorgeous. A taste of Taormina, where Edrisi hails from. Though he tells us how much Manchester means to him. The Casa is a valuable addition to Didsbury, too.
Casa Italia, 688-690 Wilmslow Road, Didsbury, M20 2DN. Tel: 0161 445 2252.
Rating: 14/20
Food: 8/10 (octopus carpaccio 10, Pasta Norma 7, Cannelloni 7)
Atmosphere: 3/5
Service: 3/5
PLEASE NOTE: All scored reviews are unannounced, impartial, paid for by Confidential and completely independent of any commercial relationship. Venues are rated against the best examples of their type: 1-5 saw your leg off and eat it, 6-10 stay in with Netflix, 11-12 if you're passing, 13-14 good, 15-16 very good, 17-18 excellent, 19-20 pure quality.
Powered by Wakelet