IT'S been a rampant couple of years for Manchester's tourism industry - now worth somewhere in the region of £7bn a year.
It's been a rollicking year for the IWM North which saw visitor numbers jump by 26%
Visitor numbers are up, there's more people passing through Manchester Airport than ever before (around 23 million) whilst average hotel occupancy, nearing 80%, continues to climb.
We've got more new hotels, restaurants and bars than we know what to do with, while the amount of money pouring into the city's cultural institutions (£110m for The Factory, £25m for HOME, £15m for The Whitworth) has seen Manchester dubbed the 'UK's cultural boomtown'.
There's more. Lonely Planet recently named Manchester in its Top 10 cities to visit in 2016, whilst The New York Times singled Manchester out as the only UK city worth visiting this year.
Blimey.
Now more good news as Manchester's tourism authority, Marketing Manchester, release their latest figures displaying a 6% growth in folks visiting the city's most popular tourist attractions last year - listed below.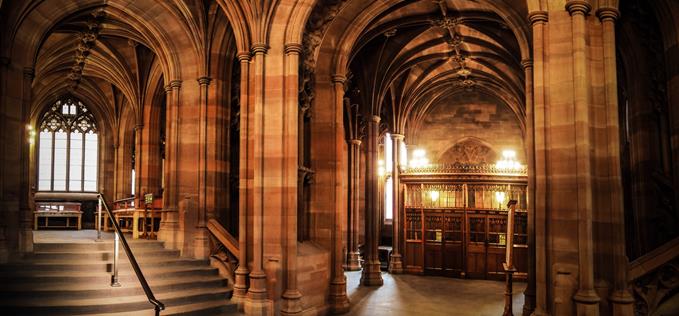 The John Ryland's Library welcomed 143,269 visitors last year
It's another great year for The Lowry (main image)*, which romps to victory for the fifth time in six years with 866,773 visitors, whilst the MOSI (678,867), Manchester Art Gallery (531,904), National Football Museum (466,788) and Manchester Museum (426,517) maintain their respective positions.
It's also been a rollicking year for the IWM North (409,746), which saw visitor numbers jump by 26% thanks to their excellent WWI centenary exhibitions, whilst Manchester Art Gallery saw visitor numbers exceed half a million for the first time in its history.
This is the first year where data has been categorised into 'free' and paid' attractions, with the doomed Coronation Street Tour - soon to be levelled to make way for the £1.5bn St John's neighbourhood - taking the top spot despite only opening in April 2014. Manchester United's Museum and Tour followed closely in second with 356,476 (Manchester City tour did not provide data).
(*NOTE: Though most of The Lowry's visitors attend paid performances, the venue is VAQAS accredited, meaning though an entrance fee may be charged for some exhibitions and performances, other spaces offer free admittance... which we're sure bugs the MOSI no end)
TOP FREE ATTRACTIONS 2014:
1. The Lowry - 866,773 visitors (up 3%)
2. Museum of Science and Industry - 678,867 (up 3%)
3. Manchester Art Gallery - 531,904 (up 8%)
4. National Football Museum - 466,788 (up 16%)
5. Manchester Museum - 426,517 (up 7%)
6. Imperial War Museum North - 409,746 (up 26%)
7. Runway Visitor Park - 368,300
8. Bolton Museum & Aquarium - 361,909
9. The John Ryland's Library - 143,269
10. Portland Basin Museum - 109,344
11. Gallery Oldham - 105,663
12. The People's History Museum - 100,314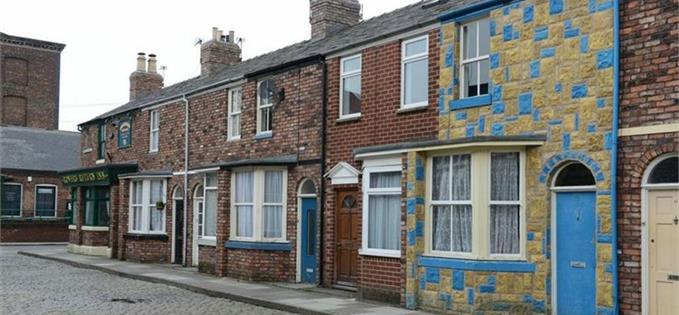 Coronation Street Tour topped the paid attraction list
TOP PAID ATTRACTIONS 2014:
1. Coronation Street Tour - 363,687 (opened in April 2014)
2. Manchester United Museum & Tour - 356,476
3. East Lancashire Railway and Bury Transport Museum - 157,540
4. Victoria Baths - 12,823
5. Manchester Jewish Museum - 12,220
However, there are some notable absences. Where's the Chill Factore, you may well ask?
Well, for whatever reason, certain attractions including the Chill Factore choose not to provide Marketing Manchester with visitor figures, indeed, some don't recorded specific visitor numbers at all. However, according to the Chill Factore's website, the indoor ski centre has welcomed over three million visitors since opening in November 2007, which at an average of 428,571 a year should make it the city's most popular paid attraction.
Anyway, here's Nick Brooks-Sykes, director of tourism at Marketing Manchester:
"2014 seems like a very long time ago, especially in the face of so many significant tourism developments in 2015; however, it was an excellent year for tourism and certainly laid the foundations for what has been a phenomenal year in 2015.
"There were fantastic growth stories across the board in 2014; however it is especially pleasing to see visitor attractions from the wider Greater Manchester conurbation making their way into the top attractions lists and this is testament to a lot of hard work and strong marketing campaigns.
"Greater Manchester's tourism industry is now worth £7 billion a year and supports 89,000 jobs in the local economy, the importance of which cannot be underestimated."
Marketing Manchester will host the annual Greater Manchester Tourism Awards on Thursday 12 November, celebrating tourism excellence across Greater Manchester over the past twelve months.