SPINNINGFIELDS Leftbank is bubbling once more.
The Kitchens will form the backbone of our new neighbourhood Leftbank
When developer Allied London first delivered a limp and dreary set of chain operators (Cafe Rouge, Strada, The Slug and Bugger) along the Irwell five years ago, Manchester turned its back on them. Only a few remain. Just.
Now, after years in the doldrums, the quieter end of Spinningfields is kicking back to life.
Across from RBS HQ, workers are knocking together the ten-storey, 160,000 sq ft Cotton Building; over the Irwell the £50m One New Bailey development is well underway, while across Bridge Street Allied London's £1bn St John's masterplan begins to rumble.
MediaCityUK's popular Dockyard bar-restaurant will launch their second site later this week in the empty former-Cafe Rouge site; Spinningfields first Indian restaurant, Scene, will open next week in the former-Strada; while acclaimed chef David Gale also hopes to launch a new restaurant in Leftbank later this year.
Next into the fray jumps The Kitchens - a new start-up project to give Manchester's food and drink small-fry the opportunity to win a highly lucrative permanent spot in Spinningfields and long-term backing from Allied London.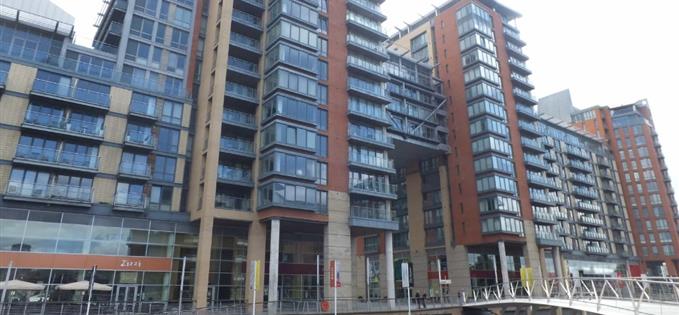 Leftbank is bubbling
Back in Spring 2014, Allied London called on the region's most promising street food traders and budding food start-ups to put forward their concepts to The Kitchens panel. Hundreds pitched their ideas; only six remain (main image):
Bangers & Bacon; Chaat Cart; the Hip Hop Chip Shop; Yakumama; Mumma Schnitzel (a previous Spinningfields tenant), and Wholesome and Raw (another previous tenant).
Launching on Thursday 21 May, the next twelve months will see the six finalists set-up in The Kitchens space and continue to be judged by Allied London and project's board via a range of criteria including turnover, brand and overall concept. The eventual winner will secure long-term mentoring and investment from Allied London.
Michael Ingall, Chief Executive of Allied London, said:
"The Kitchens is a truly collaborative environment; a new concept to the city featuring communal indoor and outdoor seating areas, world class interiors and, most importantly, finalists cooking out of their kitchens, serving straight from the pass to the diner.
"Spinningfields is entering into a new generation of international development with its food and drink offering alone fast becoming globally recognised. The Kitchens will form the backbone of our new neighbourhood Leftbank, encapsulating its new, dynamic and forward thinking environment.
"We've seen how successful independent operators can be in Spinningfields, and with the right concept and delivery, these vendors could have a bright future on the estate."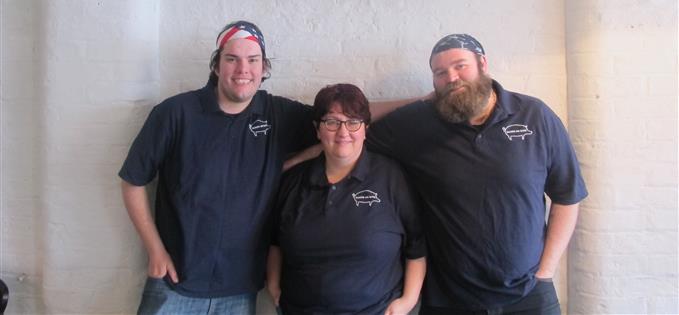 Bangers and Bacon are one of six finalists
Thom Hetherington, CEO of Northern Restaurant and Bar, and member of the Kitchens Board said:
"The Kitchens is a brilliant project to be part of as it gives a bricks and mortar toehold for talented food entrepreneurs who currently work from temporary or mobile facilities.
"It shines a light on their talent and their offering, and offers crucial support and structure to their fledgling businesses. It's a model that should be replicated across the country, but it happened here first in Manchester."
The Kitchens launches on the 21 May.