ESTEEMED academic and science fiction writer Isaac Asimov once said of artists: "They fall into two groups, those who bleed copiously and visibly at any bad review, and those who bleed copiously and secretly at any bad review."
Gordon reportedly threw a monumental wobbler...
It certainly appears Scottish Turner Prize-winning artist and Manchester International Festival performance director, Douglas Gordon, falls into the former.
Following a collection of less than favourable reviews for his newly commissioned MIF play, Neck Of The Woods, including comments the piece was a 'vanity project' and 'all style and no fangs'; Gordon, 48, reportedly threw a monumental wobbler and launched an attack on Manchester's new £25m HOME theatre... with an axe.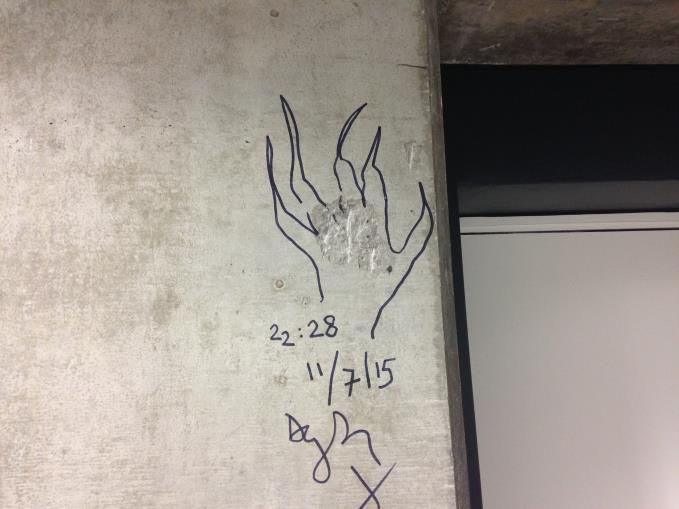 Gordon used a stage prop axe
Images from the theatre purportedly show damage and graffiti to walls of the theatre inflicted and signed by Gordon following the second night of Neck of The Woods - a dark retelling of the Little Red Riding Hood fairytale starring actress Charlotte Rampling and French pianist Hélène Grimaud - on Saturday 11 July.
A spokesperson for HOME confirmed the Glaswegian artist has since left Manchester and returned to his studio in Berlin. However, the theatre has confirmed that all performances dates will go ahead as planned.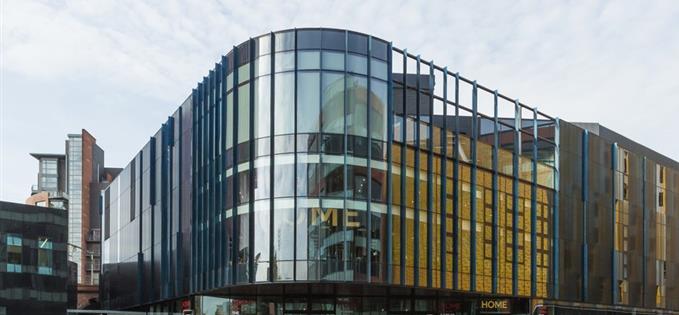 Douglas reportedly took an axe to the walls of HOME
MIF CEO and Artistic Director Alex Poots said:
'We understand that one of our artists acted in a wholly inappropriate way on Saturday night, causing slight damage to the fabric of HOME's new building. This is totally unacceptable and the artist involved will be paying for repairs. MIF and the artist have contacted staff who were present and our co-commisioning partners at HOME to apologise.
"MIF is an artist-led festival - we support artists to make ambitious new work. We do not support or condone reckless, inappropriate or intimidating behaviour and will work with our co-commissioning partners and artistic and producing teams to ensure that this doesn't happen again."
Gordon's studio have so far declined to comment.
The fact that Gordon has signed off his handiwork has drawn some to question whether Gordon's frenzied act of insolence is, in fact, art? Some have even suggested that HOME preserve it as so. What do you think?
Gordon won the Turner Prize in 1996 for his video piece, Confessions of a Justified Sinner, and went on to represent Britain at the Venice Biennale in 1997. He also co-directed Zidane: A 21st Century Portrait, which screened at MIF 2013 in Albert Hall alongside Scottish-band Mogwai.
We're guessing he won't be invited back again...
Certainly his unhinged performance at the MIF launch earlier in the year, in which he forcibly snogged Festival director Alex Poots for many seconds (the latter visibly uncomfortable) before making an awkward fake phone call to his mother about his MIF 2015 appearance, showed him to be an 'interesting' performer. The conclusion lots of commentators have made is that Gordon was winging this one, clearly unprepared, and when faced with the onslaught of negative reviews did a runner.
Let's hope he doesn't have to call his mother again. This time about what really happened at MIF 2015.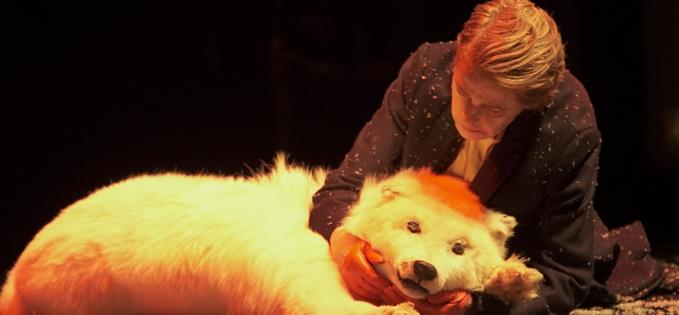 Charlotte Rampling, Neck of The Woods, HOME, 2015