BACK when Manchester was the original, smoggy modern industrial city, back when the sky was faded to grayscale, it was dubbed 'Cottonopolis', due to the city's control of the global cotton industry with over 80% of the world trade in the finished material passing through the Royal Exchange.
Boohoo's annual figures make our eyes water
That age of textile dominance, of mills and warehouses, still defines the city in the Northern Quarter, Chinatown, the Village and down past Oxford Road.
Yet Manchester's rag trade has changed considerably since it created the world's first steam driven textile mill. It's gone digital.
Today, Manchester sits at the core of the online fashion trade with some of the UK's most succesful online brands operating from the original textile warehouses.
Forgoing bricks and mortar stores, in the main they sell a trendy mix of polyester, lycra throwaway wares perfect for Generation Z and their stylised Instagram accounts and fashion blogs. Their popularity has been staggering.
If we were to argue who is most deserving of the title as UK's fashion capital, London would of course, have Manchester beat. There's no question of that. Yet the ecommerce boom has meant booming business for the city and Manchester has led the way as a city full of online fashion entrepreneurs.
Here's our pick of the best Manchester-based online fashion stores...
With £67 million turnover recorded in 2013, £41.3 million sales this year and £90.8 million in revenue, Boohoo's annual figures make our eyes water.
Chances are when Boohoo entrepreneur Carol Kane joined forces with Manchester's powerhouse family, The Kamanis in 2006, they didn't expect their fledgling fashion company to reap as big a monetary reward as they have seen in recent years. Or maybe they did. Aimed at 16-24 year olds, the cheap, trend led clobber easily appeals to young-uns gripped to their mobile handsets. Bolstering up Manchester's digital trade, the company operates out of warehouses on Northern Quarter's Dale Street.
BEST FOR: ...everything, literally, everything. As accessible as Primark and as trendy as Topshop.
SEEN ON: The Saturdays and Charlie XCX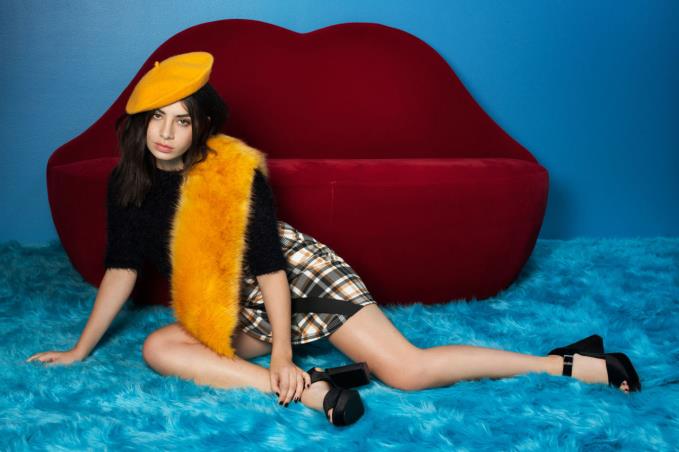 Charlie XCX for Boohoo.com
The Missguided team are currently unpacking the moving vans and settling into their new multi-million pound HQ in Salford – complete with helipad. The move follows a record year for the company, who reported a 69% increase in revenue to £86 million at the end of March this year. Founded by Nitin Passi, Missguided also courts a young customer base with help of it-girls Nicole Scherzinger and Kardashians-pal, Pia Mia.
BEST FOR: Sexy party dresses
SEEN ON: Taylor Swift, Nicole Scherzinger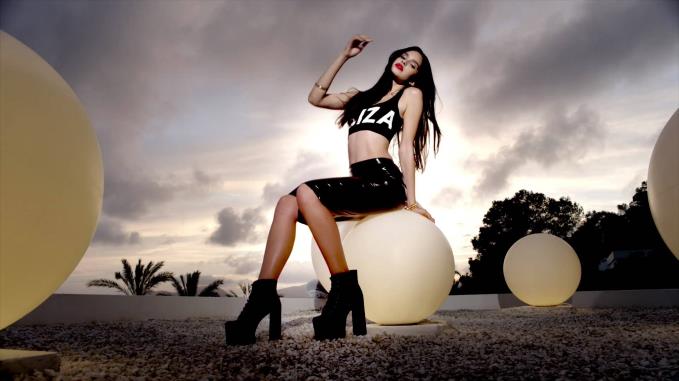 Missguided
It's a case of fashion in the family for 27-year-old Pretty Little Thing owner Umar Kamani. Son to Boohoo.com mastermind Mahmud Kamani, the young entrepreneur ventured out on his own to create celebrity-style focused brand, Pretty Little Thing. "Boohoo is girl next door where Pretty Little Thing 'is the rebellious little sister," says young Kamani. Earlier this year Kamani reported a '400% growth on sales year-on-year' and looks set to replicate a similar success to Boohoo.
BEST FOR: trend led, celebrity endorsed outfits
SEEN ON: TOWIE'S Lucy Mecklenburgh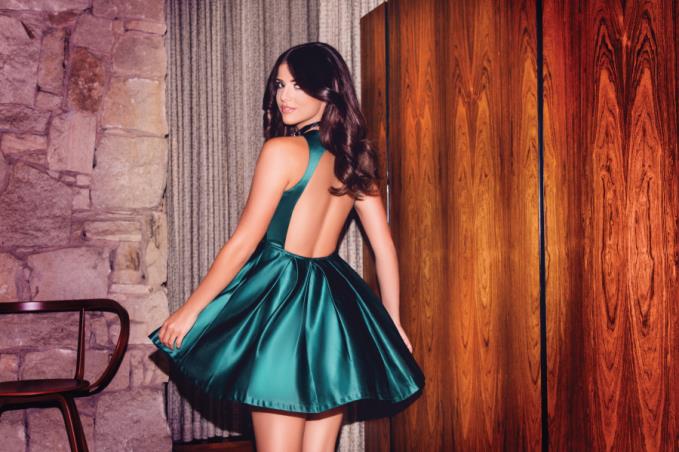 Lucy Mecklenburgh in Pretty Little thing
Earlier this year, Glamorous.com made a major move and opened its first bricks and mortar store within the Trafford Centre following 'phenomenal success' since its launch in 2007. The company has gathered a loyal celebrity following from famous fashionistas including Daisy Lowe, Poppy Delevingne and The Saturdays and commands a customer base overseas.
BEST FOR: 'girl about town' casual wear
SEEN ON: Model Daisy Lowe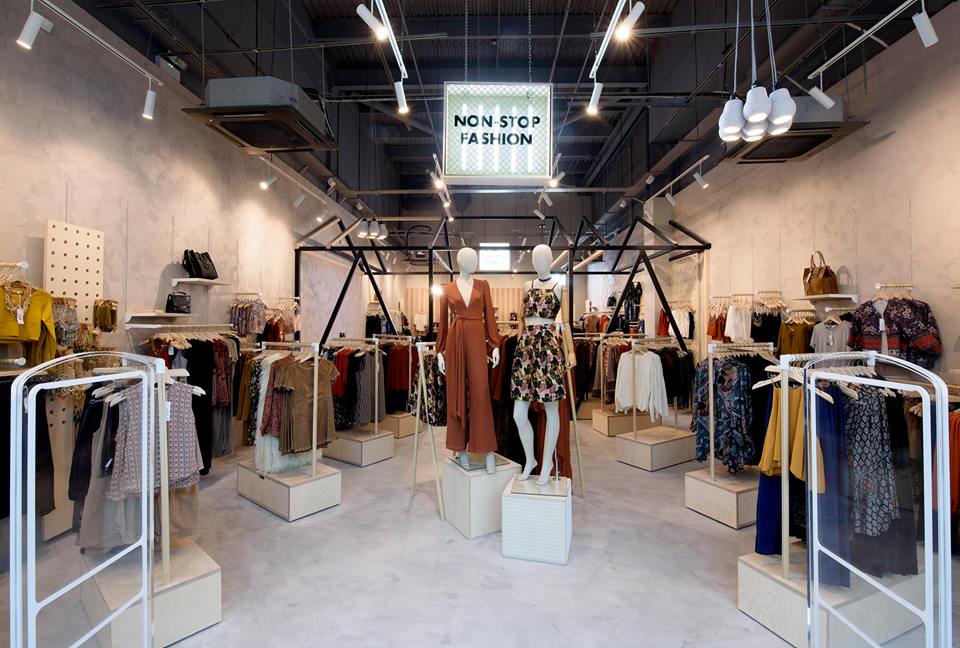 Glamorous opens first physical store in Trafford Centre
Three-year-old brand Lavish Alice prefers a miminalist, chic Parisian style compared to some of its faster-fashion contemporaries. This year Hollywood wild-child Lindsay Lohan announced she was collaborating with the Manchester born retailer on a number of pieces. Lohan was photographed by widely-acclaimed photographer Rankin.
BEST FOR: mimicking your favourite miminalist high-fashion brands.
SEEN ON: Lindsay Lohan and Made In Chelsea's Lucy Watson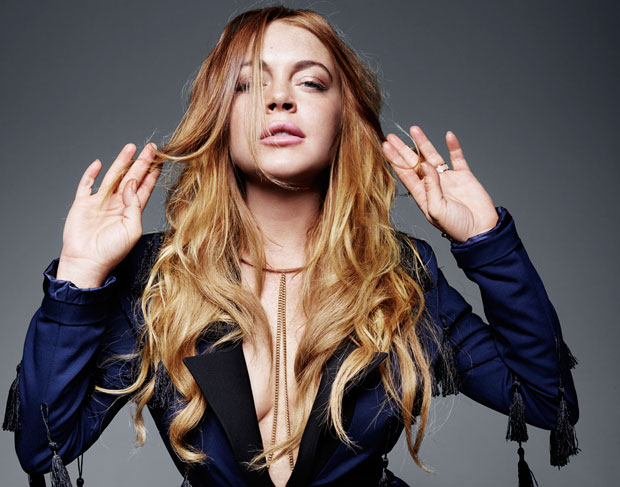 Lindsay Lohan for Lavish Alice
There's been many a footballer that has made a foray into the fashion industry and Reece Wabara, former Manchester City defender, also looks to score with his unisex brand Maniére De Voir (translates to 'way of seeing'). While only founded in 2013, the brand has successfully mastered the art of social media branding and rocked up more than 104,000 followers on Instagram. The casual collection follows a strict palatte of black, camouflague, leather and cool - let's say a mixture of Kanye West, Kylie Jenner and Colonel Guile from Street Fighter.
BEST FOR: looking like an off-duty footballer
SEEN ON: Influencing fashion bloggers such as 'Tres Monikh'
When your designs are captured on the likes of Miley Cyrus, Ed Sheeran, Miranda Kerr, Caitlyn Jenner and Bastille... you know you're onto something. That's the case for Manchester's Zara 'warrior of light' Khalique. Unlike many companies, 24-year-old Khalique set up her online fashion store without profit as the sole driving force. Instead, her fashion store is more of a 'positivity movement' and features t-shirts, sweatshirts, hoodies and more emblazoned with uplifiting messages.
BEST FOR: ...all the 'dirty hippies', as Miley Cyrus would suggest.
SEEN ON: Miley Cyrus, naturally.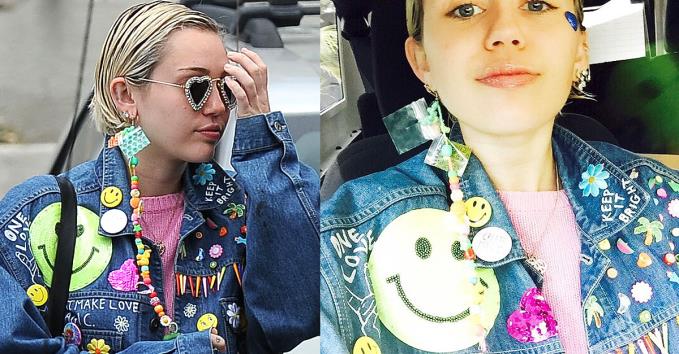 Miley Cyrus in Keep It Bright
In 2013, shelikes.com sparked a fast fashion debate when it launched its 'minimum wage' dress for just £3.48 - the cost of an hours work for someone under the age of eighteen. The brand still provides clothes for ladies who want to 'look super sophisticated, no matter how little cash they have to spare' and are 'championing fashion for women who work really hard on a low wage.'
BEST FOR: copying a celebrity champagne lifestyle on a regular lemonade budget.
SEEN ON: Made In Chelsea's Lucy Watson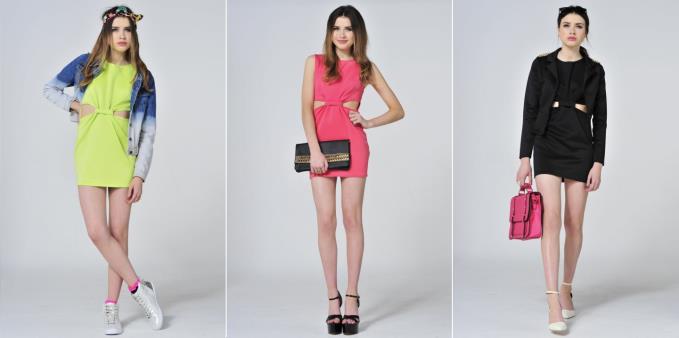 Minimum wage dress