IT all started with the discovery that getting straight teeth in adulthood needn't consist of looking like Jaws from James Bond for months on end.
Invisalign, available at Smile Stylist in House of Fraser, Manchester is the straightening solution for adults wishing to enhance their smile over a period of time discreetly.
"My teeth are now completely straight and as the gap has now closed, I no longer whistle when I talk. It has also changed the way I eat.
It was this time last year I first visited Dr Kumar and the team at Smile Stylist and found out my buck teeth had real dental terms – an overbite (the vertical overlapping of the upper teeth over the lower teeth by over 1cm) and an overjet (a big discrepancy in the distance between the upper and lower teeth causing the upper teeth to visibly protrude), both caused by thumb sucking in my childhood.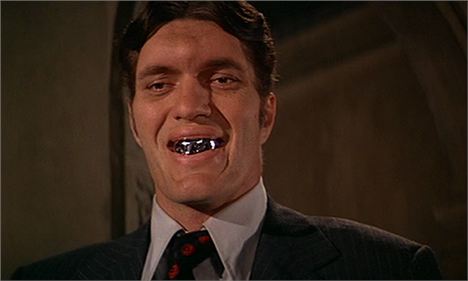 "getting straight teeth needn't consist of looking like Jaws"
Neither were affecting my health, although both had an impact on my speech, often causing me to whistle uncontrollably on words containing an 'S'. Up until visiting Smile Stylist it hadn't even crossed my mind that it was something that could be changed. Or, more specifically, changed easily without pain or the unsightly braces that only really teenagers can get away with.
My last update on my year long journey of Invisalign was in September when I was eight months into the 12 month process and on aligner 17 of 24. Since then it's been much of the same. Every two weeks I'd wear a new Invisalign aligner and every six weeks I'd return to Dr Kumar for a check up. He was always happy with my progress and never had any cause for concern which just goes to show how accurate the system is.
If you remember, in January 2013 impressions of my teeth were taken along with photographs. These were sent to Invisalign HQ in Los Angeles and a few weeks later Smile Stylist received the 24 aligners (to cover the 12 month process) and this 3D treatment plan video (see below) to show how my teeth would progress in 12 months. It's only now that I can say it was absolutely spot on.
My teeth are now completely straight and as the gap has closed, I no longer whistle when I talk. It has also changed the way I eat. Now I can use my central incisors (two front teeth) to bite into food. Sounds basic, but the overjet and overbite I had before made this impossible (and also meant my premolar and molar teeth had to do all the work). 
I never felt my teeth affected my confidence before, but I have to say I prefer the look of my smile now on photographs.
On 19 December 2013, it was time to have the attachments removed and see the results of 12 months of Invisalign aligners. Removing the attachments was pain-free although a little noisy due to the tool used. 

Once removed, I immediately noticed how smooth my teeth felt and how straight they'd become. There was no trace of the attachments, no staining or scratches, so I was really pleased with the outcome. I was advised to keep wearing my last aligner for the next few weeks before returning to Smile Stylist to have impressions made of my teeth ready for my retainer – which will help the teeth stay in place.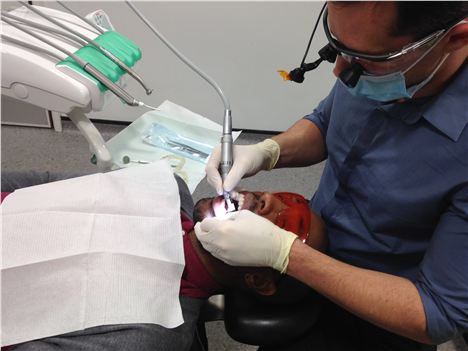 Removing The Attachments
I was also given an at-home Enlighten whitening kit because if you're going to go to the trouble of having your teeth straightened, you may as well complete the transformation fully. In my next and final article I will share the results of my whiter, straight teeth and let you know how I'm getting on with my retainer and life with a styled smile...

Before

After
Invisible brace packages at Smile Stylist currently start from £1,300. Please visit www.smilestylist.co.uk for more information.
Follow Chris on Twitter @cbrowncolbert and Dr Sandeep Kumar @smilestylistUK to ask any questions about Chris' progress.
Read Chris's previous articles about his Invisalign journey below...
New Year, New Teeth
http://www.bodyconfidential.co.uk/Beauty/Invisalign-New-Year-New-Teeth
Month One
http://www.bodyconfidential.co.uk/Beauty/Invisalign-Video-Diary-Month-One
Month Two
http://www.bodyconfidential.co.uk/Beauty/Invisalign-Video-Diary-Month-Two
Month Three
http://www.bodyconfidential.co.uk/Beauty/Invisalign-Video-Diary-Month-Three
Month Four
http://www.bodyconfidential.co.uk/Beauty/Invisalign-Diary-Month-Four-Smile-Stylist-2013