IT DIDN'T take 50 Shades Of Grey, it's weedy protagonist Anastasia 'Holy Cow!' Steele and her 'inner Goddess' to tell me that women enjoy a bit of smut.
Quelle surprise, a lot do.
"I just didn't want the first thing you see to be a hardcore, naked thrusting butt – it doesn't work for me. And I don't think it works for many other women"

Yet as the world gears up for the world-conquering sex book's film debut (the novel was the fastest selling book ever, until 2014's Girl Online), some of 50 Shades most vocal naysayers would rather have men believe that, until now, women were fair and prudent and thought of nothing but flowers.
Well, the 'fairer sex' has been rumbled - millions of us bought and read the sub-dom book on the tram, after all. Extensive research has proven women are enjoying different forms of sexual media more than ever, and, don't mind people knowing.
Last year we even witnessed the 'porn protests', with hundreds of women protesting against regulations that would crack down on certain sex acts in pornography. The push to move sexual liberation forward raves on ('What do we want? More female-focused erotica! When do we want it? Whenever we feel the urge!').
"It always makes me laugh that people are so surprised that we all like talking about sex. It's fun, it's titillating, it's exciting," says Anna Richards, founder and erotic film director of Frolic Me.
Frolic Me is an erotica film website aimed at women and couples. Like most journalists, I've been lured into the Valentine's Day sex conversation, and it's one I wanted to have with a woman whose life revolves around sex.
We talk on the phone, she speaks with the flowery, airy cadence of a 1950s Hollywood actress or kitsch Carry On Film. She coos things like: "naughty", "kinky","cheeky"...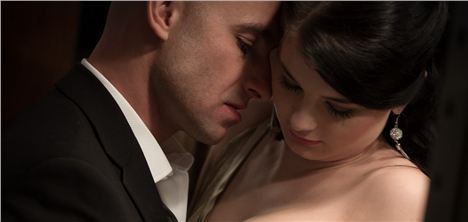 Frolic Me
Why did you first decide to set up Frolic Me?
It started as a blog a couple of years ago. I was having a bit of private fun. I've always been quite interested in beautiful erotic imagery and there's some fabulous imagery out there - a bit like watching Agent Provocateur adverts. Women can't help but watch it. The woman is wearing gorgeous underwear, looking fabulous and in control. Women are drawn to all of that.
Also, I just thought I'm in my 40s, I haven't done anything terribly wild – why not?
Do you class Frolic Me films as porn or erotica?
The trouble with porn is it conjures up negative views, but if you say erotica you think of something entirely different. Ultimately we're trying to reach the same goal. You tend to find women are less interested in the way women are portrayed in mainstream porn; they find it demeaning, and also focused on the male pleasure. It also tends to be distasteful, cheesy and cheap. We've always lowered sex to a cheap, tacky level – why do we always lower it? I wanted to question why there wasn't something classier out there.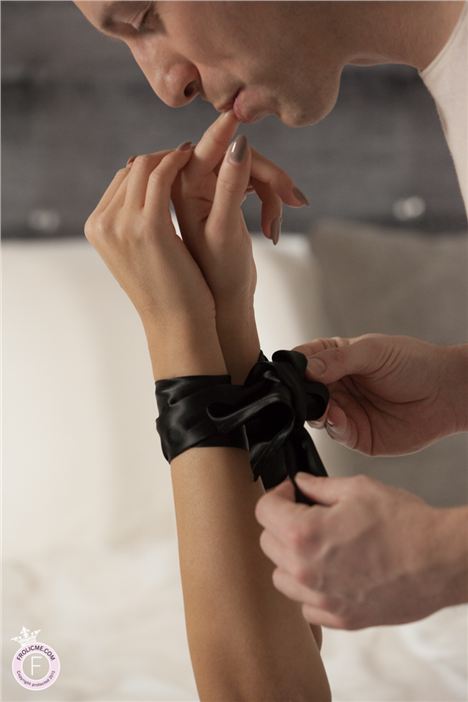 Frolic Me
Is Frolic Me 'feminist porn'?
There are few key players in what they call 'feminist porn' and there's a feminist aspect to what I'm doing, but then some of their images weren't aspirational enough for me and they still take everything to a base level.
I just didn't want the first thing you see to be a hardcore, naked thrusting butt – it doesn't work for me. And I don't think it works for many other women.
Do you worry about people saying you're also objectifying women?
Being a woman myself, I don't want to debase women. They are cherished and adored in these films. It is all about their pleasure.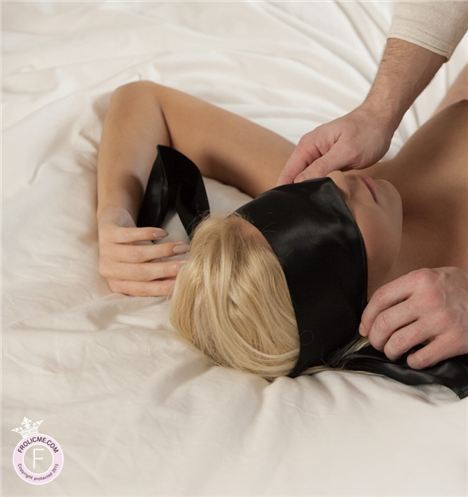 Frolic Me
So what gets your audience going on Frolic Me?
Sometimes there's a sub-dom relationship, or a raw passionate fuck in a bed, sometimes there's just this naughty encounter that they didn't expect and it took their breath away. I play on the fantasy side as women have creative minds. Voyeuristic fantasies do well - sex in a lift for instance.
Were you suprised by how many women have signed up?
(Gasps) No. Look at the volume of erotic literature out there. Take Mills and Boons, a historically old publishing title, there's literally millions of erotic books they sell every year. I was blown away by the statistics. They've never printed more than they've printed to date. It proved to me that women did have sexual fantasies, they enjoyed reading and the imagery.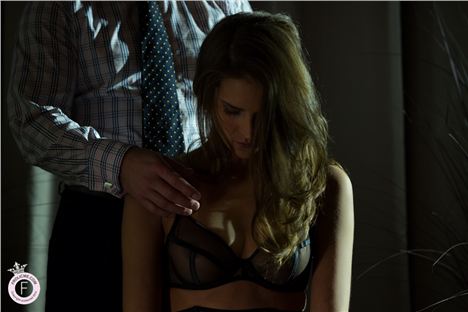 Frolicme
What's your impression of 50 Shades?
E. L James has changed the face of written erotica and what people are prepared to talk about, read and accept. Never before have women talked about such explicit adventures openly - I think she just brought out these sexual adventures from behind closed doors. It says there's nothing wrong with having some racy thoughts. Whether you do it or not, that's your own business. Read about it. Talk about it. Or don't. But why the hell not?
Some people think 50 Shades is a rubbish read...
There's lots of opinions, some of them are rather amusing as I think they're all taking it far too seriously. Let's get real with the literary aspect: you pick up a erotica book because you know there's going to be some naughty sex in it. When people sit there and try and compare it to Thomas Hardy it's ridiculous. You read 50 Shades for sex, Hardy for the beautiful literature.
Back to your films - what do you look for when casting your erotic stars?
Real people. Real women. Unlike a lot of porn sites you feel it's all about the biggest tits, the smallest pussies and the youngest faces. I want to create scenarios people can relate to. I use very petite models, big chested models – we don't actually have many with fake breasts. We find real people that can help portray real sex - it's not just grunt and thrust.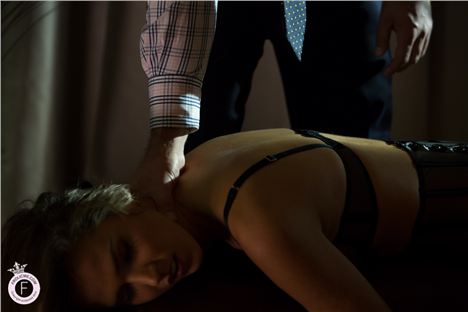 Is watching Frolic Me films proving helpful in relationships?
A lot of women have written to me to say they have enjoyed watching it with their partner. It helps create the mood for them. It's always important to remember that our minds are the biggest sex organ we have. Your imagination is enough to fuel the rest of your body. For the site, I wanted to give couples pleasure and add to their personal life.
Anything you wouldn't film?
(laughs) Well we don't do anal. And we're not a site for gay men, but yes there's lesbian scenes as women are open to that but comfortable with their heterosexuality. We're a straight line erotica. Elegant, tasteful porn.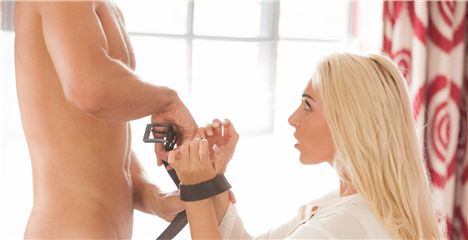 Frolic Me Films
What do you think has been the biggest progress in women and sex?
I'm delighted so many people are going out there to buy sex toys. I guess if we all talked to our mothers they'd say, "Sex toys? What on earth are you talking about?". I know at least one of my friends has one rabbit. It was a huge boost to their pleasure. We now have women saying, 'I never thought about being handcuffed – but I wouldn't say no'. A husband seeing his wife highly aroused – it's a win win for everyone involved.
What would you say to women nervous to visit your website and other porn sites?
Guilt is so classically female. You wouldn't find a man apologising for watching porn. I think it's important to not come at anything with too many preconceived perceptions. Don't label anything. Watch a little of it and then draw your own conclusions. There's not going to be anything above and beyond what you're already doing in your own home.
Find out more about Frolic Me membership on the website.
Follow @Anna_FrolicMe on Twitter.
@LOreal_B is on Twitter too.