WOMEN are the most powerful brand ambassadors in the world. The Fifty Shades erotic trilogy cements that fact.
I know, because it was after the third consecutive female friend of mine gave a very confident and knowing nod when asked whether it was worth reading, that I too made the decision to jump aboard the Grey train.
It's the literary equivalent of Eurotrash. A bit naughty and even occasionally comical.
So what's the big deal?
Well, for starters it's a slow burner, one that won't hit your subconscious until you're a few chapters in, and after that you're gripped. Not that the book's protagonist, Anastasia Steele, would ever let her subconscious get in the way. 
Author E L James gives us a first person perspective of recent graduate Anastasia Steele and her relationship with young billionaire Christian Grey.
Far from the usual boy meets girl love story, Grey's '50 shades of fucked up' childhood has led him to an adulthood where control is everything, both in and out of the bedroom.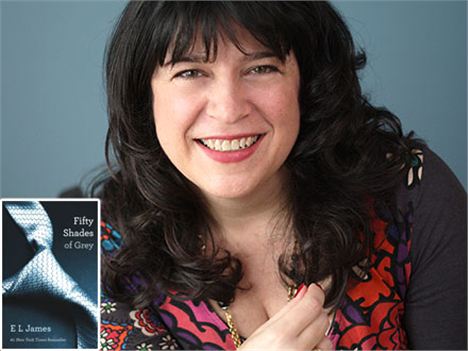 E L James
On the other hand Steele is a shy virgin. You can see where this is heading. Think riding crops, rope, blindfolds and something called 'The Red Room of Pain'.
Little wonder then, when Steele seeks out her inner goddess to help her let loose, so to speak, in what quickly becomes a deeply passionate and dark pairing.
I don't need to tell you that this is one try-hard smutty novel, no thanks to E L James' limited vocabulary (if I read 'Holy crap', 'freaking hot' or 'cupping my sex' one more time I may have to actually blindfold myself in a bid to stop reading) but that's certainly not all it offers.
Deeper themes of innocence, betrayal, desire, choices, communication, jealousy and self loathing have been snottily overlooked by many a reviewer of this series, but are equally if not more important than the sexual ride of this unfolding relationship.
Unfortunately, E L James foregoes character and story development in favour of repetitive, clumsy kink, hence why it's been dubbed  'mummy porn' as opposed to full fledged erotic fiction. It's almost as though at times, she became carried away in her own fantasy while writing, which is a shame.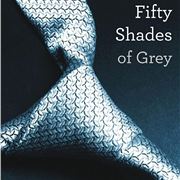 Fifty Shades Of GreyBut let's not make Fifty Shades Of Grey out to be something it's not. It is a fantasy and thus ludicrously unrealistic for the most part. (There are orgasms for breakfast, dinner and tea for this recently deflowered college graduate courtesy of Christian Grey, the supernaturally good looking dominant.) This is the literary equivalent of Eurotrash. Shocking, naughty and even occasionally comical, in that order.
It's will make you cringe in parts, gasp in others yet entice you to read on regardless. Steele can't tell friends or family the true nature of her relationship with Christian Grey, but she can share them with you, the reader.
Like the Mail Online's showbiz section, a cheeky glance feeds into a grey area of female psyche allowing in turn a good mindless gossip over the garden wall or in the case of this book, over desks, water coolers, in gyms, supermarkets - the list goes on.
In 2012, where there's woman, there's Grey and the whole sordid story is getting passed around like a Rampant Rabbit at an Ann Summers party. It's going to take a while before these batteries die.
That said, it's not quite as risqué as the cheeky giggles would have you believe. The majority of the first book documents Steele and Grey falling in love and exploring each other in a very committed, sexual relationship. Broken down, it's a common fairy tale with Prince Charming, obstacles and I'm hoping by book three, a happy ending.
It doesn't appeal to all, including literary types who will smirk at its crude details and trashy plot. But as book sales have served to prove, it's appealing for perhaps many more women than ever expected. Even some blokes like it. (Would that be Chris, our salesperson, the only man I've known read it? Ed)
The result of this female pulling power is that copies are spreading like wild fire all over the country because, as Christian Grey would say, "Like Eve, you're so quick to eat from the tree of knowledge".
So go on, enjoy your guilty pleasure.
I did.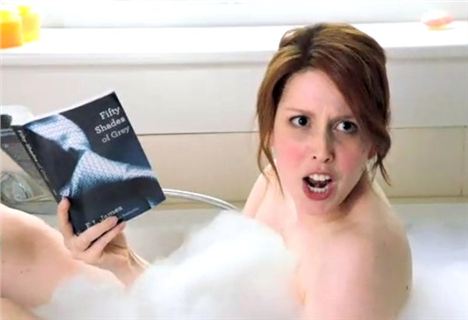 Hell hath no fury like a woman interrupted while reading Fifty Shades Of Grey