THOUGH the hunger of his team mates has been brought into question multiple times this season, there's no such doubt about the hunger of Juan Mata's father, Juan Snr.
Confidential understands the pair are now looking for vacant premises in the city
Unimpressed with the Spanish tuck available in the city following his son's move to United in 2014, the Matas teamed up with husband and wife pair Nacho Perez and Natalia Esquerado – Manchester hospitality veterans of twenty years and Spanish produce importers – to launch Tapeo Food & Wine on Deansgate in May, at a bash attended by fellow United stars David de Ge, Ander Herrera and Daley Blind.
The 120-cover two-storey restaurant – tastefully adorned in Moorish tiles, copper piping and herringbone parquet flooring - soon began winning over critics, despite a flood of competing Spanish restaurants opening right across the city.
Confidential's Editor-at-Large and former émigré to Spain, Jonathan Schofield, thought the food 'superb' during a visit in the summer:
'The paletilla de cordero lechal (£23.50) was a real marvel. This leg and shoulder of milk-fed lamb is all about the delicate flesh, the forgiving way it falls from the bone and the massive flavour it delivers in the mouth. It isn't a big dish but worth a long journey just to try.'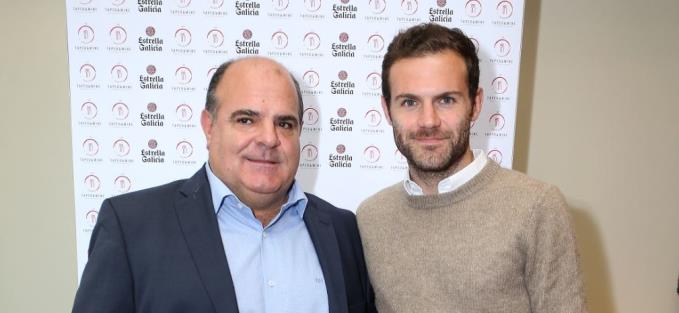 Juan Mata Snr and Jnr will now take full control at Tapeo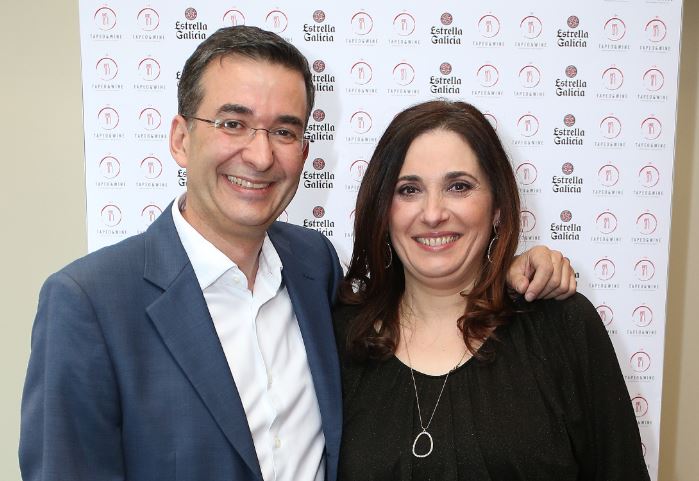 Nacho Perez and Natalia Esquerado decided to 'pursue other interests'
However, for reasons undisclosed, Perez and Esquerado have decided to cut ties with Tapeo, selling their stake in the business to the Matas – who become sole shareholders.
"We have decided to pursue other interests separate from Tapeo & Wine, and have disposed of our shareholding to our co- shareholders," said Esquerado. "We wish to thank all our friends, customers, suppliers and staff for their loyalty, support and help you have given us. ¡Hasta pronto!" (translation: See you soon!)
Confidential understands the pair are now looking for vacant premises in the city. We say ¡Buena suerte! Lovely folks serving lovely food. We look forward to their return.
Tapeo meanwhile remains open at 209 Deansgate, Manchester M3 3NW. Tel: 0161 832 2770
Powered by Wakelet