Updated for 2014 -2015
ALLOW me to paint an all too familiar festive picture.
To set you off on your journey to a far less hedonistic and gluttonous 2015, we've compiled a list of the cheapest and dearest gyms in Manchester.
It's Boxing Day and you're lying spread eagled on the sofa, massaging your post Christmas dinner bloat. Although you're still full from all the food you've consumed so far, you're determined to tackle a mammoth left-over turkey sandwich and what remains in the Quality Street tin.
It's usually a little after this moment you declare to the Gods and anyone who'll listen that you've made the resolute decision to join the gym in the New Year. Come wind, rain or shine, you'll force yourself to run on a treadmill, you'll lift, you'll jump, swim, cross train and squat yourself into the svelte version of yourself. You swear.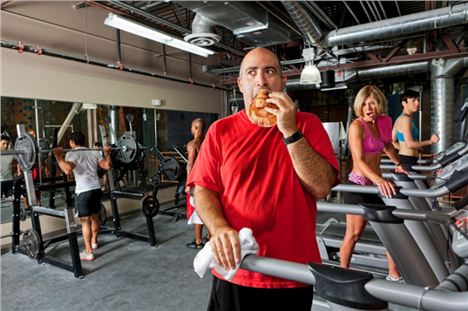 New year, new me?
To set you off on your journey to a far less hedonistic and gluttonous 2015, we've compiled a list of the cheapest and dearest gyms in Manchester. From the sweat-boxes stuffed with top-heavy protein shake guzzlers, to the yoga havens that will have you contorting your legs around your face in no time.
Prices listed for peak time memberships.
Dearest:
DAVID LLOYD| Barton Embankment| Trafford Park | Manchester|
M17 8RH | £82.50 Peak Time - No rackets
David Lloyd claim to be much 'more than a gym', and by the looks of the grand health club, it's a luxury lifestyle that will set you back a few bob. The health club boasts state of the of the art facillities and encourages members to pick up a racket sport. They've also unveiled a 1.2million refurbishment this year (2014). With a number of packages, we think it's best to ring up for a tailored priceplan. For peak time membership on a rolling contract over 12 months you can gain full access of the gym and spa facillities (no use of the racket courts) for a cost of 82.50. You'll also get access to a personal trainer, work space and cafés. It really is a little luxury.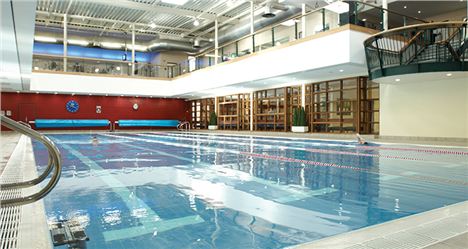 David Lloyd
SIENNA SPA AND HEALTH CLUB | Radisson Blu Edwardian | Free Trade Hall | Peter St|M2 5GP | Premier: from £65 (monthly) - £1,100 (couples annually)
Under the listed arches of the Radisson Blu, Free Trade Hall you can sweat in luxurious surroundings. We'd suggest buying a smart Nike gym-set and leave the baggy sweatpant and oversized t-shirt at home.
Premier packages can reach up to £1,100 annually for couples and £650 for one individual. The premier packages start from £65 monthly or £59.95 per month if you sign up for a 12 month membership and include one spa treatment per month. If money's a little tight there are also more reasonable daytime membership prices at £36.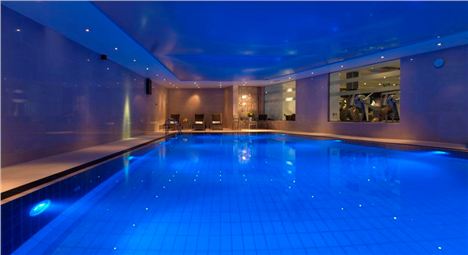 Sienna Spa and Health Club
LIVING WELL GYM at The Hilton | 03 Deansgate | Manchester | M3 4LQ | £34 - £38
A good view can transform the monotony of treadmill pounding into something a little less mind-numbingly boring. The Living Well gym based in Manchester's 47 storey Beetham Tower allows you to pant away and people watch while looking over Deansgate, in its quaint yet luxury health club. I was offered £38 month with no joining fee if I booked right away.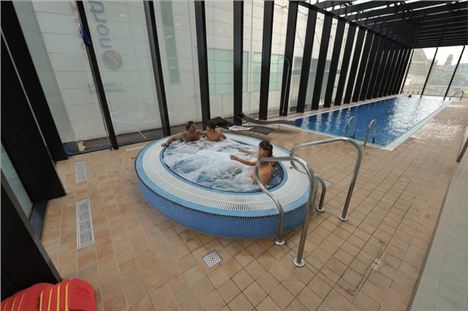 A view over Deansgate
Y CLUB| Liverpool Rd | Castlefield | Manchester | M3 4JR | £29 - £42
Y Club states that it's 'the largest and friendliest gym' in Manchester. Considering the gym isn't a pleasurable experience for many, it's a comforting statement to make. Although one of the pricier gyms on offer the gym prides itself on being good value for money, by giving its clients access to many classes, a swimming pool and other top facilities. Y Club offer a range of memberships for their clients including student, family, corporate peak and off peak membership packages. They suggest calling ahead to make sure they have the right package for you.

The Biggest And Friendliest Gym
PACE HEATH CLUB | Park Inn Hotel | 4 Cheetham Hill Road
Manchester | M4 4EW | £329 a year
PACE offer a 12 month membership at £329, and throw in a free massage for good measure. Off peak membership also includes a hot stone massage for £260.
Cheapest:
BANNATYNE | Sunlight House | Quay St | Manchester | M3 3JU | £29
One of the more cheaper health clubs in the city centre. Bannatyne offer membership at £29 to use across all its Manchester based centres. Also offering spa facillities Bannatyne is an affordable luxury for those watching the pennies in the new year.
MANCHESTER AQUATICS CENTRE | 2 Booth Street East | M13 9SS | £15 - £45
Best known for having an indoor water slide and being 'one of the biggest and best swimming facilities in the country', Manchester Aquatics Centre offer great packages to use across its health and fitness suites, excercise classes and of course, the swimming pool. Great for budding swimmers and all-rounders.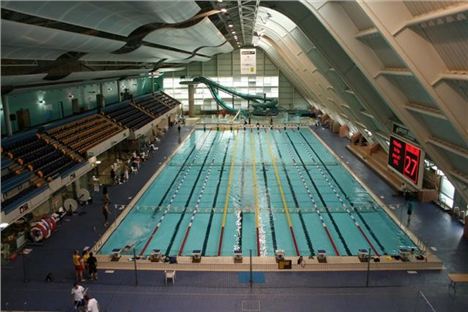 Manchester Aquatics Centre
PURE GYM| 3 Hardman Street | Spinningfields | Manchester | M3 3HF | £19.99 monthly
One of the heroes of all bargain gyms, Pure Gym offer a £19.99 per month membership (including £25 joining fee) if you book online. There's no contract and with the gym open 24 hours a day there's no excuse not to go.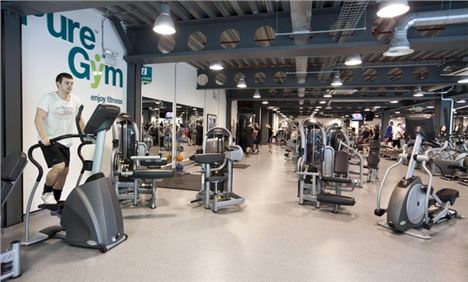 Pure Gym, 24/7. No excuses.
SOHO GYM| 7-11 Lower Mosley St | Manchester | M2 3DW | 19.95
Soho Gym have a number of affordable plans to lure you into the gym scene. They're offering membership at 19.95 for 12 months with personal training consultation and fitness assessment. Bargain.
WOBBLEYOU | 47 Dale Street | Northern Quarter | Manchester | M1 2HF | £24.50 unlimited
Now wobbleyou isn't like your normal gyms. It mainly involve being shaken about on a powerplate machine, yet apparently it's been proven to aid weightloss and pack in exercise into just 10 mins. For £24.50 a month you wobble your weight off as many times as you like.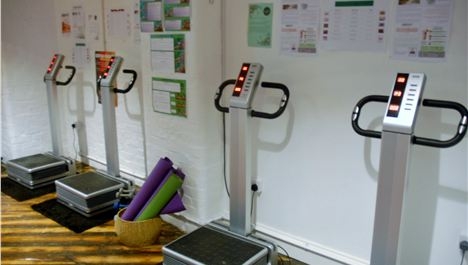 wobbleyou
THE GYM GROUP| Portland Street | 10.95.
Here's a tempting gym bargain. The Gym group are offering membership to its 24 hour gym from £10.95. No excuses here then.
FIT FOR FREE| Rochdale Road |The Rock Unit |Bury | £15.95
A misleading title but Fit For Free isn't free, but it is very cheap. Offering a no contract, no fuss, no thrills membership including unlimited use of the gym for just £15.95 per month.