FRIDAY 13 JUNE: SALFORD FASHION DESIGN SHOWCASE, MEDIACITYUK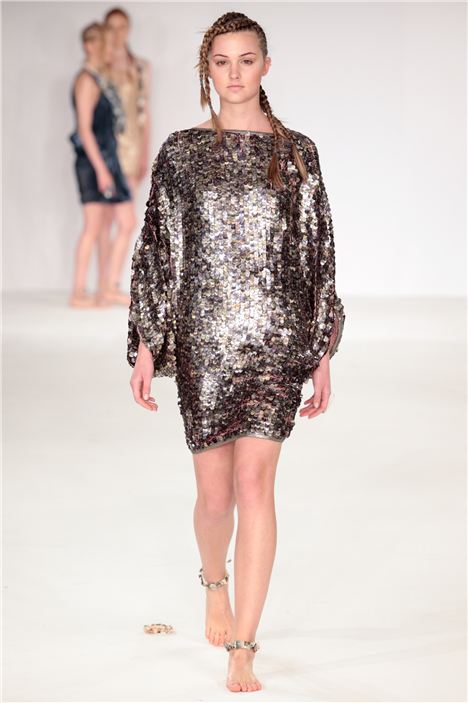 Salford University is back from Graduate Fashion Week
Fresh from London's Graduate Fashion Week, Salford University's final year fashion design students are bringing their unique creations to MediaCityUK.
Part of the Create Salford festival, which celebrates the talent of today and the future, the designs will be shown on a catwalk show at dock10 and will be hosted by XFM's Jo Good.
This is a chance to see some of the creative new talent taking the fashion world by storm, including students such as Lloyd Rimmer who won the award for best fashion photography this year.
Drinks reception begins at 6.15pm and the runway show will commence at 7pm.
SATURDAY 14 JUNE - SUNDAY 15 JUNE: OLD GRANADA STUDIOS MARKETS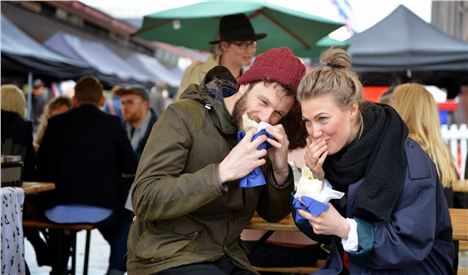 Urban Markets at Old Granada Studios
Create Salford festival runs Thursday 12 June - Saturday 14 June.
The Urban Markets will return on Saturday 14 June and Sunday 15 June, showcasing a collection of markets within the historic venue.
The markets will run alongside The British Street Food Awards 2014: Northern Heat. A showcase of the finest street food in the North, accompanied by DJs and pop-up bars, from 6pm – 11pm. 
The weekend will include BITE - an array of food stalls, gourmet and street food markets created by specialists within the new 'foodie hub'.
The Finders Keepers market will span the gamut of secondhand shopping. There will be stalls and boutiques showcasing vintage to bric-a-brac, antiques, collectables and objet d'art. The weekend will also feature the Maker's Market and Art & Design market will also return featuring creative workshops and unique collections from local artists. 
For more information on Old Granada Studios visit here.
The Old Granada Studios events calendar is as follows:
14 June – Urban Markets & British Street Food Awards: Northern Heat
15 June – Urban Markets
22 June – Vintage Village Market
SATURDAY 14 JUNE - ONWARDS: YOGA EXPRESS, NORTHERN QUARTER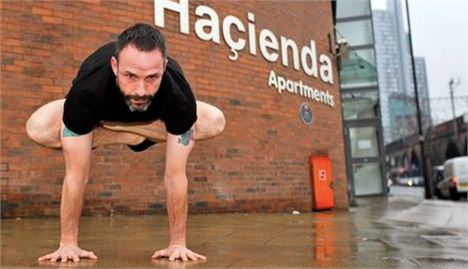 Yoga bendiness now comes in time friendly 45 minute classes
Yoga classes are a great way to work on fitness, strength and core stability. Plus everyone is doing it now. They're doing it outside, in Thailand retreats, in heated studios and now they're even managing to do it in 45 minute classes.  
We even sent Confidential writer David Blake along to try out these new shorter classes, read his full review here.
Classes run at various times through the week, and there is currently an offer of 10 classes for £50 (here).
SATURDAY 14 JUNE: SAM FAIERS FRAGRANCE LAUNCH, TRAFFORD CENTRE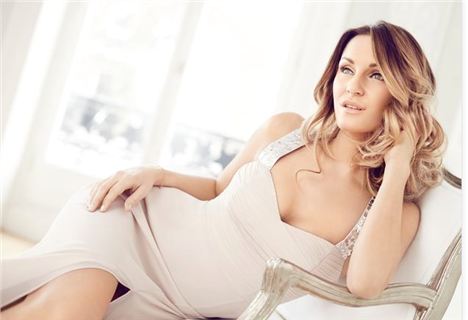 Sam Faiers has released her debut fragrance 'La Bella'
TOWIE favourite Sam Faiers is launching her debut fragrance and will be making an appearance at retail hotspot the Trafford Centre.
She spoke with Confidential a few weeks ago and told us how excited she is to be back in Manchester. "I've visited Manchester quite a few times, including last year with Minnie's pop-up shop. Manchester always loves our stuff and I think there's a very similar style up here to Essex."
To read her full interview, click here.
Samantha Faiers will be at Indulge Fragrances in the Trafford Centre on Saturday 14 June at 2pm to launch La Bella.

WEDNESDAY 18 JUNE: FREE FIT CAMP, ALTRINCHAM 
Fit camp for free
You can do a lot in four weeks, but for many the average monthly cycle mainly involves going to work and going to the fridge. 
Herbalife have given four weeks weeks to challenge yourself and four weeks to get in optimum summer shape - for free. 
The outdoor fitness challenge will take place throughout Hale and Altrincham and will be putting campers through metabolic exercises to help encourage metabalism and burn fat. 
The launch evening at Bowdon Rugby Club on 18 June will begin with full body composition testing (weight, body fat percentage, hydration levels, muscle mass etc) and fitness testing, to mark improvements over the 4 weeks. 
Four Fit Camps per week wll take place in Stamford Park (Mon - Thu 10am) & John Leigh Park (Tue - Thurs 7.30pm), plus a bonus Saturday 'extreme' training day.
Follow Body Confidential writers, L'Oréal Blackett and Niamh Spence on Twitter at @LOreal_B and @missnspence