Body Confidential, ManCon's fashionable sister, on the most interesting style news in and around Manchester throughout October.
THE MANCORIALIST'S BEST DRESSED OF THE MONTH
Lessons on how to tie your laces with sass from this lady on Market Street...
(See more snaps on Mancorialist.com)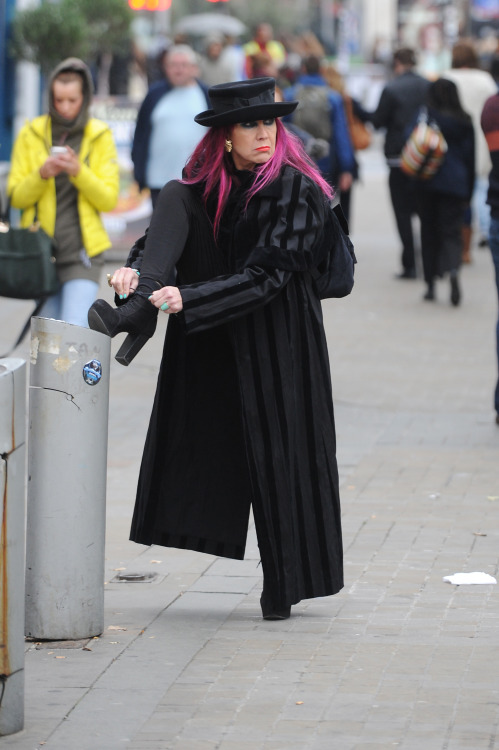 HUGO BOSS SEDUCES AT HOTEL GOTHAM
What makes a man attractive? A winning smile? Good shoes (that old chesnut)? A James Bond approach to dressing and living (you know, suave and dangerously)?
For Hugo Boss the art of seduction comes via their new fragrance 'The Scent' - 'it engages the five senses, tapping into what a women really wants'. If their new sexy advertisement is anything to go by, if you look a bit like actor Theo James the women will just fall over themselves trying to sniff your neck. Ah, we're so predictable us women. To trial the new scent the Hugo Boss team invited us to private Hotel Gotham to learn more about its seductive qualities in person (the setting is also important). The new scent - smelling of the exotic manika fruit, ginger and leather - comes in around £39.50 for 50ml. Buy it your lover for Christmas.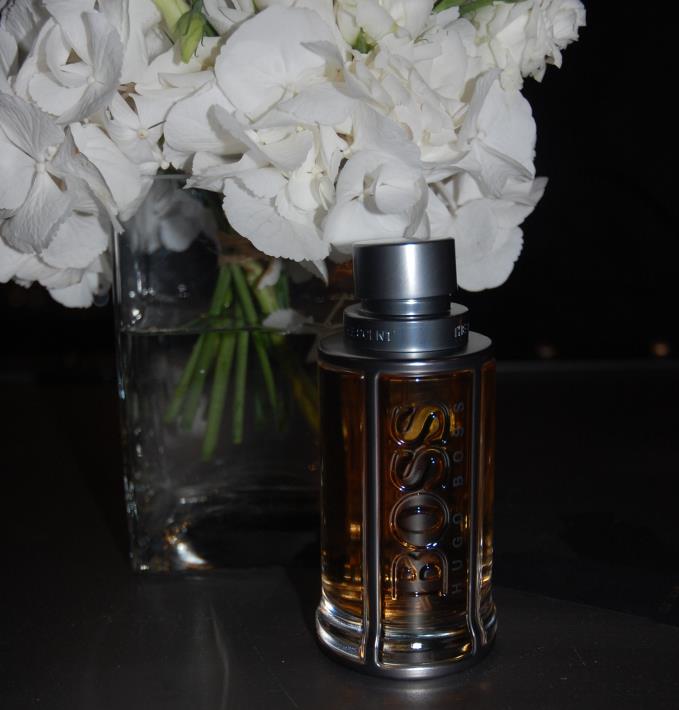 Hugo Boss 'The Scent'

WHERE THERE'S A J SKY... THERE'S A PARTY
J Sky is to Manchester's social scene what the cast of TOWIE is to Sugar Buddha - if there's a swanky party he'll be there with bells on (and sometimes literally with bells on).
The fashionista, singer, presenter, celebrity best mate and all-round good guy from Bury, J Sky is no stranger to column inches. He's papped more times in Manchester Evening News than Kym Marsh and keeps celebrity gossip tangled up in his well groomed afro. "It's been a good few months for being papped," he tells me at the launch of new King Street restaurant Quill. "It's hilarious the vile stuff people write about me online. Someone once wrote that me and Steph (Hollyoaks actress) were the budget Kim Kardashian and Kanye."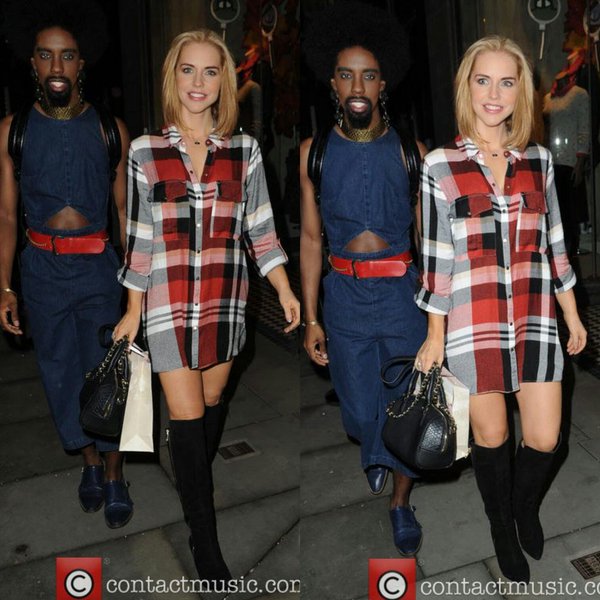 J Sky 'papped' leaving Quill with the Hollyoaks star
BODY CONFIDENTIAL 'MEETS' MYSTERIOUS MR TOM FORD
"Mr Ford likes the skin to look as natural as possible."
"Mr Ford likes when women wear a man's suit - so why not name a lipstick after men?"
It appears Mr Ford has a lot of demands.
We didn't meet Mr Ford, but his strict lessons on beauty came via a very made up representative from his London team while coffee-ing in San Carlo Bottega, Selfridges. Here, we were to see the designer's new 'Holiday' make-up collection. The colours come in rich, deep and winter-appropriate shades. The line features polishes, lipsticks (named after Justin Bieber and rapper Drake) and eyeshadows topped off with his signature fragrances. It's a special line, demonstrated on face-of-the-moment Cara Delevingne. But it's expensive. It's 'cut up my credit card' expensive. To recreate their 'noir' signature look and gain Mr Ford's approval it'll set you back £225... but it sure is pretty.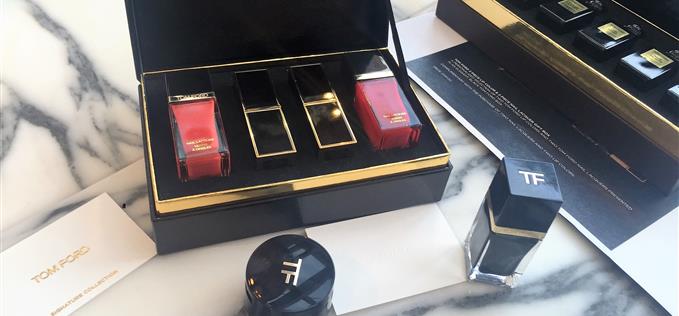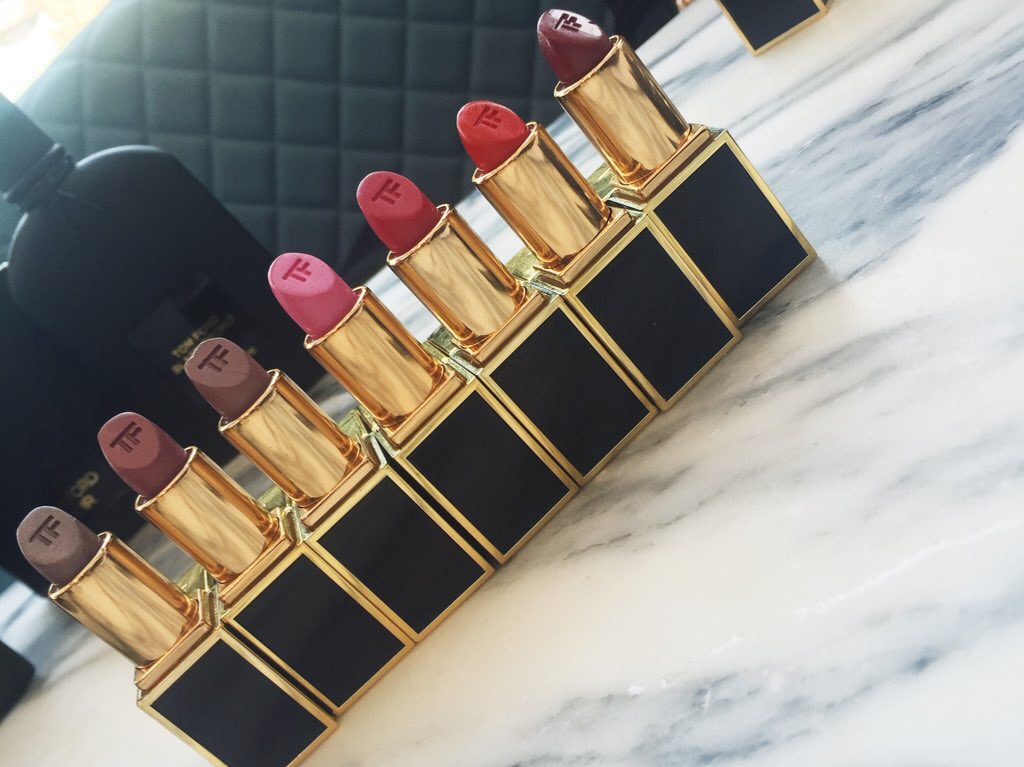 Lipsticks include Drake
BODY CONFIDENTIAL'S LOUBOUTIN WINNER
We're a good lot at Body Confidential. We've only gone and selected lovely winner Emma Wesley to buy her first pair of Louboutin shoes at the Selfridges boutique. Emma went for a classic patent 'Sophia Regina' black stiletto pump.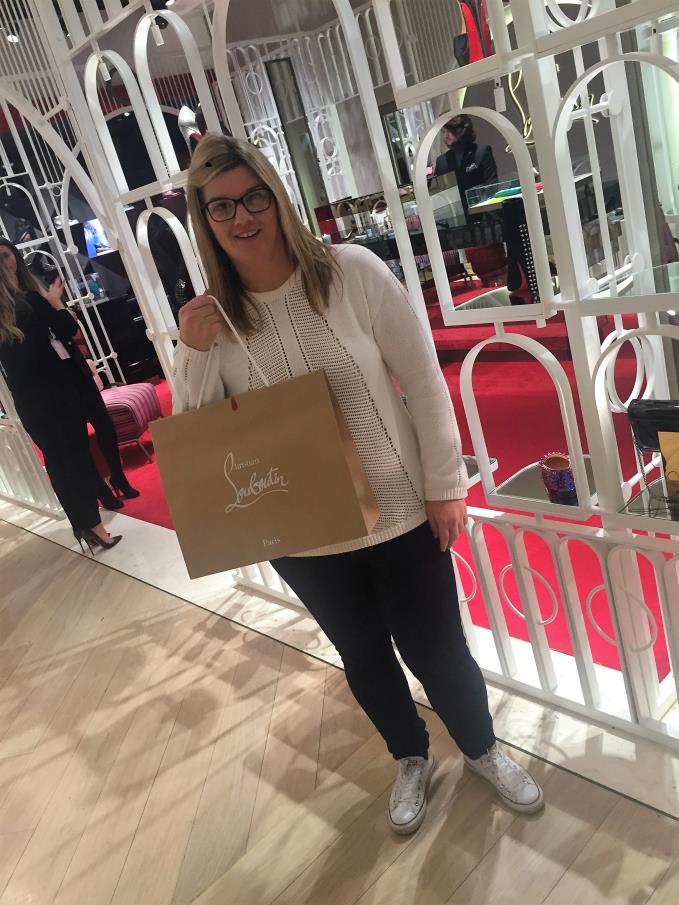 Happy customer
BEAUTY BOXES - WORTH THE BUY?
Every so often we have a 'I wish I thoughta that' moment: beauty boxes are one such idea.
Each month a selection of beauty products - some full size, some tester - arrive at your doorstep from £9.99 a month. For us beauty hoarders it's a cool way to discover new products. Is it worth it? This month we're trialing the Birchbox - inside came an Eyeko liquid eyeliner (£12), Seve Vite nail polish (£9) , Bioderma beauty cleanser tester (£9), Regenerate toothpaste (£10) and Beaver Professional shampoo (£11.50).
Verdict: The eyeliner is a top purchase. We've been creating winged liner magic with it.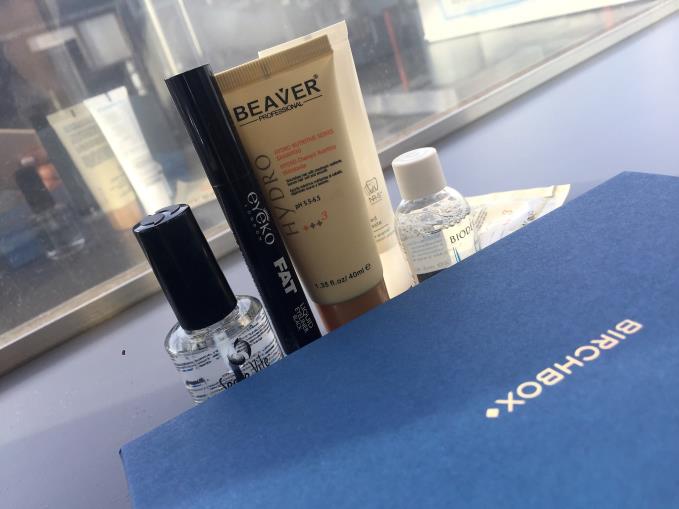 Birchbox
CRIMSON ABOUT THE CRIMSON FLOW
"That was by far the hardest thing I've ever had to write," said Body Confidential columnist Amirah Farag post writing about the 'Tampon Tax'. Amirah? Shy and blushing over periods. This is a woman no stranger to f-bombs and recently penned article 'Can I be straight and fancy other women?'. "It's just cringe, you know? And that woman who ran the marathon with period blood running down her leg to prove it - I get it, but damn." Read here.
VOTE | BARMY ABOUT BALMAIN?
Next month Balmain will launch it's widely anticipated collection in H&M stores but are you as fussed as the fashion pack?
HMXBALMAIN