WE'VE recently become the proud owners of one of those new-fangled Amazon Echo pods in my household. Intriguing device. I'm not sure how it works exactly, but it seems as if these technical wizards have captured and trapped in there a tiny, tiny woman who bears infinite knowledge. Her name's Alexa, and when prompted, will order me a takeaway and an Uber at my earliest convenience. I am both fascinated and terrified.
Apps are becoming scarily more advanced. Even more terrifying, is our growing dependence on them (there's now an app to switch off your lights). Still, I might struggle to make that 3 o'clock without one. Though if used proactively, apps can be a great force for good... and not just for staring at cats.
Inspired by our most common (and failed) New Year's resolutions, here are fifteen apps that could help you better your life in 2017.
---
SQUIRREL - BEST FOR MONEY MANAGEMENT
Oh we've all done it, live like a King for a few days after payday and suffer like a pauper for the rest of the month. Budgeting app, Squirrel, aims to change this habit and prevent us from frittering away all of our money. In short, Squirrel enforces a budget on its users but claims to do so 'in a fun way.' It's one of the more proactive budgeting apps available and is considered the UK's most popular.
It works by creating a bank account in your name – a Barclays account controlled by the app. Each month, as your salary gets paid into the app, your savings are kept hidden, bill money is paid into your normal current account the day before your bills are due (to prevent accidental spending) and then your spending money goes into your current account as normal.
This may feel like a lot of responsibility to give to an app, but they are regulated by the Financial Conduct Authority and backed by The Financial Times.
Price: Free for three months, £3.99 thereafter.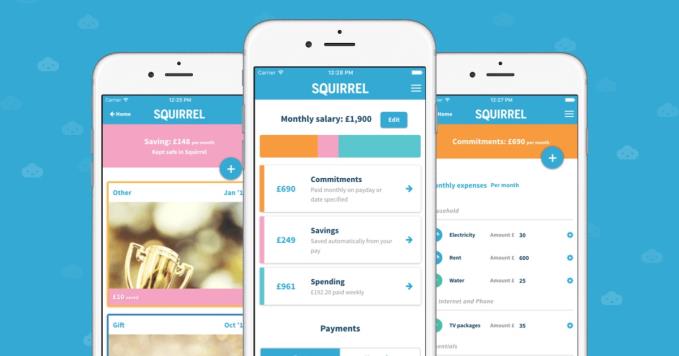 TAB - BEST FOR FRUGAL FRIENDS
No-one wants to split three ways evenly when you only ordered the salad and they had the 15oz steak (at least in my frugal social circles). TAB solves the problem of splitting the bill with friends by allowing you to snap a pic of the receipt, tap on your specific orders and calculate your share. It even works out the tax and tip. Great for those who aren't quite the mathematician… or can't find calculator on their phone.
Price: Free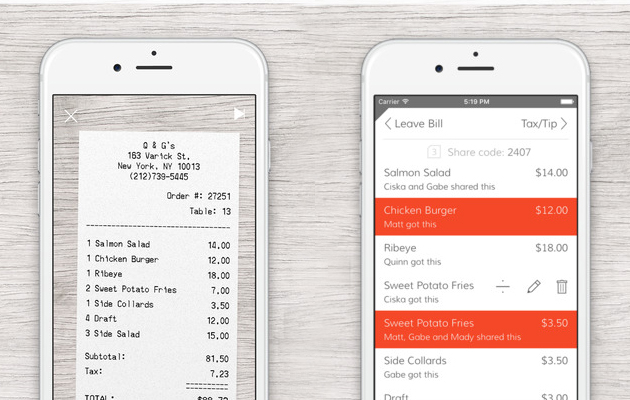 HAPPN – BEST FOR CHANCE ENCOUNTERS
Classic love stories have always enjoyed a narrative of chance encounters; a seductive glance while stood at the bar, or brushing shoulders with a sexy stranger on the tram. The Happn app is a bit like that – although admittedly, involving an app is a little less romantic. The dating app finds people you've crossed paths with and would like to see again. Every time you cross a Happn member, the app will alert you. It's been hailed as the next best thing to Tinder. Happn won't be for everyone, but in a world where heads are glued to a device, it'll ensure you don't miss a longing look over a crowded room. Unless they don't have Happn, of course.
Price: Free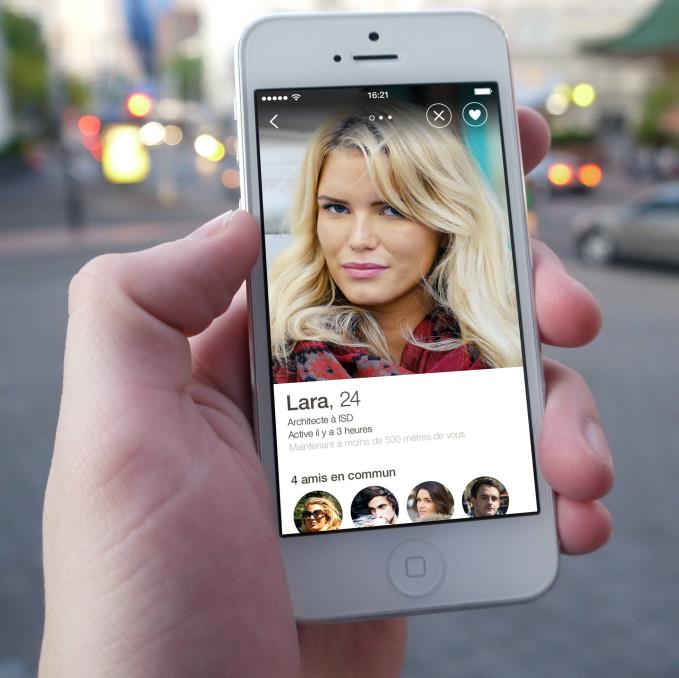 CHANGE4LIFE SUGAR SMART - BEST FOR RECOVERING SWEET TOOTHS
When it comes to diet and weight loss, sugar is now widely reagrded as the devil. Yet some products marketed as 'healthy', such as cereals, fruit juices, yoghurts, are not quite what they seem. This year, Change4Life is pushing its new Sugar Smart app after research revealed that children are consuming up to three times more sugar than they should. Change4Life's Sugar Smart app allows you to scan the barcodes of products to find out how much sugar, saturated fat and salt they contain.
Price: Free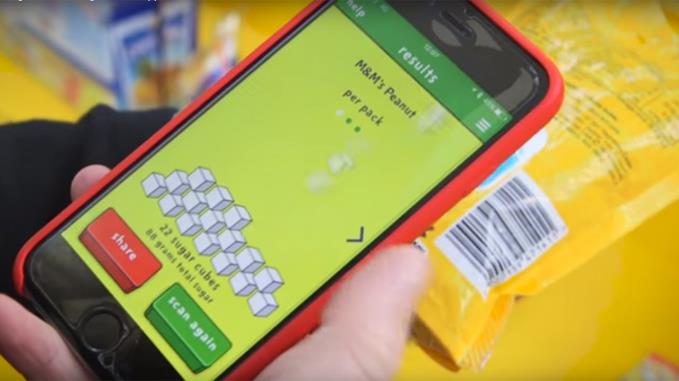 ZOMBIES, RUN – BEST FOR THRILLSEEKING RUNNERS
This app provides more reluctant runners with a bit of inspiration. 'You tie your shoes, put on your headphones, take your first steps outside. You've barely covered 100 yards when you hear them. They must be close. You can hear every guttural breath, every rattling groan - they're everywhere. Zombies. There's only one thing you can do: Run!' That's the scary premise to this unique running/gaming app. With boredom stopping a lot of people from running, adding zombies into the mix may not be a bad idea. Treat January as the 31 day sequel to the 28 Days Later franchise and run wild.
Price: Free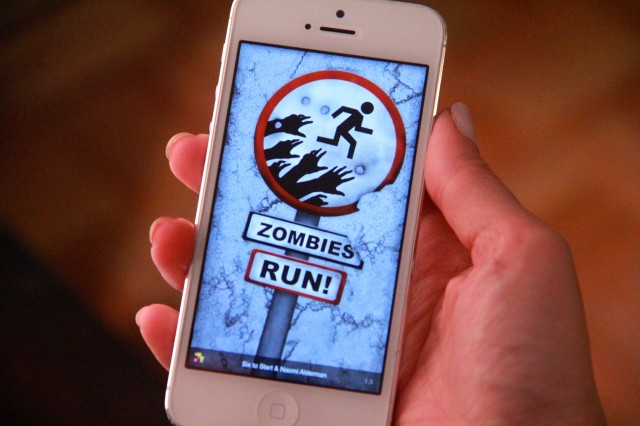 DRY JANUARY AND BEYOND – BEST FOR STAYING BOOZE FREE
If you woke up this New Year's Day swearing off alcohol, concerned for your liver, then Dry January is probably already in progress. Lead by charity Alcohol Concern, the Dry January app could be a helpful tool to get you through the month. The app allows you to chart your progress, even calculating how much money you've saved and how many calories you've reduced. Alcohol Concern says that there's evidence that the benefits for people who participated in Dry January include weight loss, better sleep and more money in their pocket.
Price: Free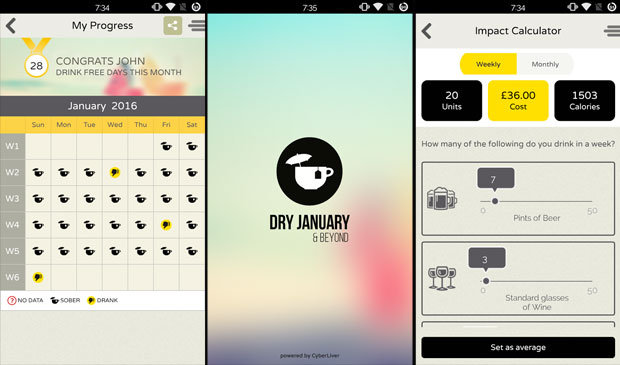 DRUNK DIAL NO! – BEST FOR THOSE WHO CAN'T BE TRUSTED
Many of us have been left with drunk dial regret before. With a lack of inhibitions from too much tequila, comes a desire to get everything off your chest, especially to an ex (it's always an ex). Here's an app you might need after Dry January. Drunk Dial NO! hides a contact's phone number(s) and email address(es) for between 1 and 48 hours. There's no limit on how many contacts you can lock, so it might be wise to block your entire contacts book, just to save any potantial morning after embarrassment...
Price: Free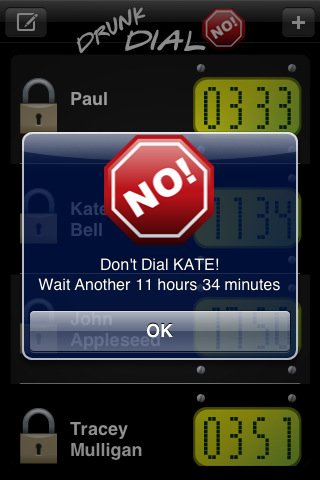 FOODUCATE - BEST FOR SMART DIETING
OK, so when it comes to a choice between a burger or quinoa salad, we're more than aware which is the healthiest option. Sometimes though, it can be tricky when shopping in the supermarket, to ensure you stay on the healthy track (especially if you've 'accidentally' wondered into the biscuit aisle). Widely recommended app, Fooducate, scans barcodes to make sure there's no hidden nasties and suggests healthier alternatives if there are. Not only that, the app tracks calories, activity, sleep patterns and mood – all big contributors to weight loss and gain.
Price: free with in-app purchases.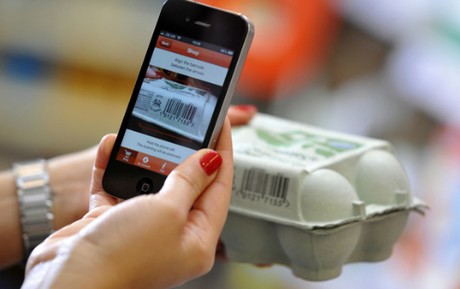 FREEDOM - BEST FOR THE EASILY DISTRACTED
You're working away, head stuck in a word document, when your phone pings with a social media alert. You must see who has liked your post immediately. Can't stop yourself. Scroll. Jenny's got engaged. Scroll. Billy's feeling a bit down. Scroll. Oh, look a video of a goat that sounds like a man. There goes your productivity… we've all done it.
Freedom app works to prevent you falling into a cycle of procrastination. It's an internet, social media and app blocker and works on your iPhone, Mac and PC. You plan your distraction free schedule and Freedom will make sure you're not tempted to check your Instagram feed before your deadline.
Price: £3.99 per month
VANILLA BEAN - BEST FOR SOCIAL VEGANS
While often tempted by the idea of veganism, it's usually the lack of vegan-friendly restaurants that puts me off committing – that, and the no eggs/cheese rule. Nonetheless, it's 'Veganuary' this month. Throughout January, reluctant carnivores are challenged to try veganism for 31 days in the hope that they continue on with the meat-free lifestyle. As the life choice grows in popularity, with many more Brits favouring a plant-based lifestyle, there's call for more restaurants to keep vegans in mind. But where to find them? The Vanilla Bean app helps to find vegan-friendly restaurants nearby. It also sources venues which have gluten-free and organic options.
Price: free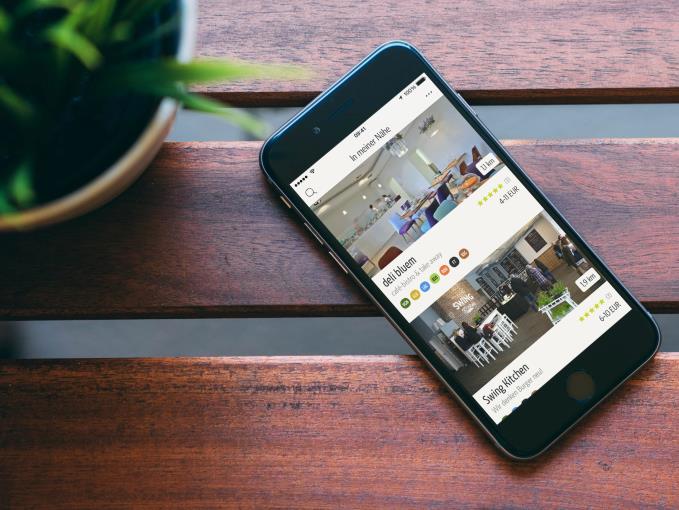 DARK SKY - BEST FOR THOSE IN RAINY CITIES
This app is described as 'scarily accurate'. Dark Sky forecasts the weather right down to the minute. 'You'll know exactly when the rain will start or stop, right where you're standing (It's like magic.)', say creators. Never get caught in a rain shower again. Better still if the app could magically make an umbrella appear after leaving it at home…
Price £3.99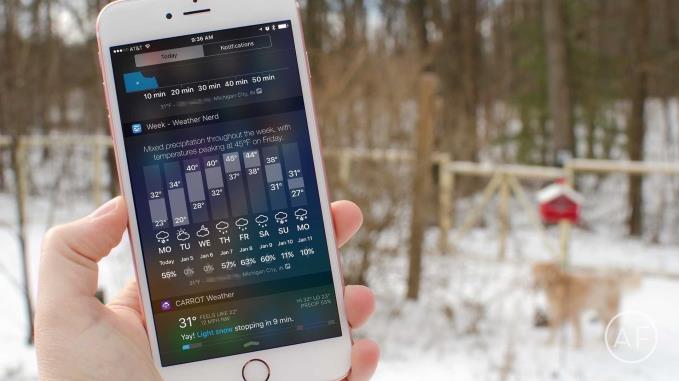 DOT - BEST FOR WOMEN
My Facebook feed seems to consist of updates from a lot of women getting pregnant and those who are actively trying to avoid getting pregnant. Whether you want to get up the duff or not, Dot has been described as a game-changer for women's health. The app uses a sophisticated algorithm to calculate your conception risk or chances for pregnancy for each day of your cycle, by using your period start dates. It shows you instantly if you are at 'low, medium or high risk for pregnancy'. The best part? The more you use Dot, the more it gets to know you and can tailor your information to suit your body.
Price: free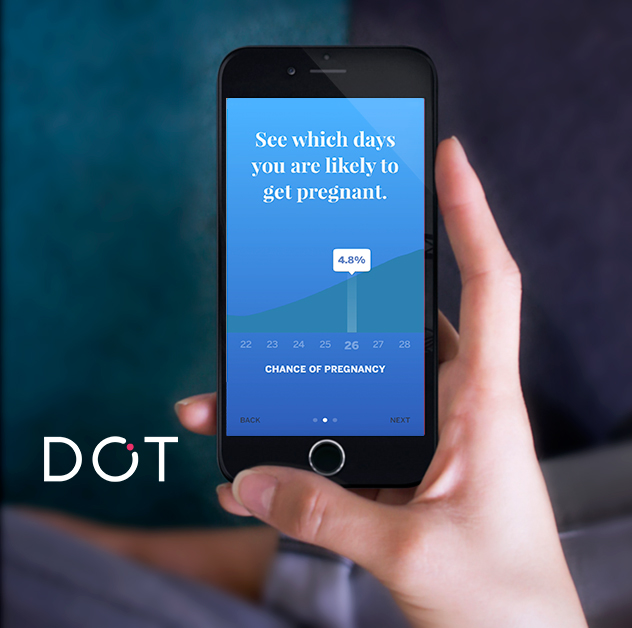 WUNDERLIST – BEST FOR LIST LOVERS
Call it melodramatic, but I live and die by to-do lists. Or at least I feel I should. The humble To-Do list is integral to staying organised, and now it's gone digital. The Wunderlist app keeps your list in sync, allowing the satisfaction of ticking off completed tasks. You can also set yourself reminders and alerts.
Free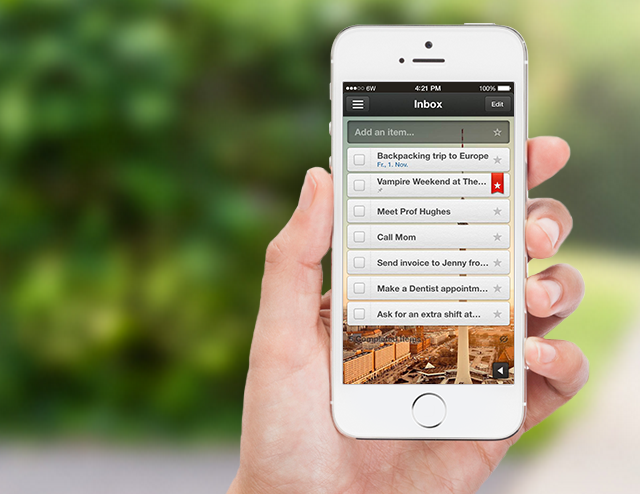 SLEEP CYCLE - BEST FOR INSOMNIACS
Fancy waking up in a better mood? Sleep Cycle is an impressive and very considerate app that aims to help you monitor your sleep patterns by simply popping your phone under your pillow. Since you move differently in bed during different phases of sleep, the Sleep Cycle alarm clock is able to use an 'accelerometer' in your iPhone to monitor your movement and determine which sleep phase you are in - from light sleep to deep sleep and when you enter into a dream state (REM-sleep). The app even gives a 30-minute alarm window to wake you in your lightest sleep phase.
Free with in-app purchases up to £14.99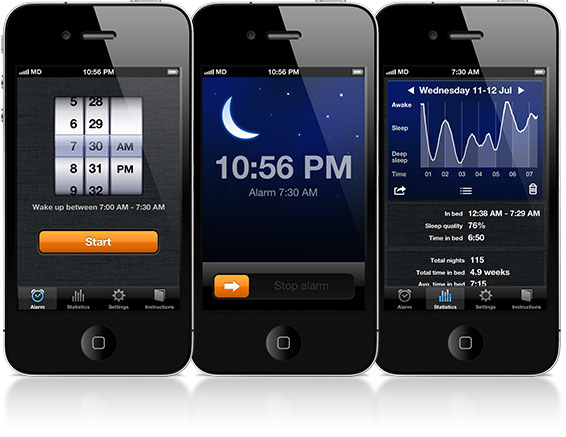 HEADSPACE - BEST FOR MINDFULNESS
Mindfulness is considered 'a mental state achieved by focusing one's awareness on the present moment, while calmly acknowledging and accepting one's feelings, thoughts, and bodily sensations'. In recent times we've been made aware that we all need to be more mindful. Meditation helps. Even the least new-age/hippie types are waking up to the health benefits. The Headspace app is meditation made simple. With various programmes starting from just ten minutes per day, the app works to train your mind to focus more, sleep better, train better, love more etc, etc.
Free download with in-app purchases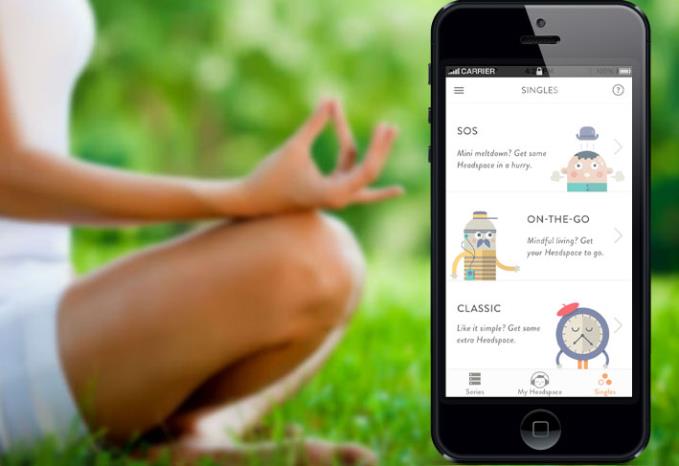 Powered by Wakelet