WHY DO so many women fear bright colours when it comes to make-up? Many tend to stick to a colour palette of inoffensive browns and nudes when there's a world of colour to play with, including tundras of glitter.
You can not go wrong with glitter
This summer we've seen many catwalks break the codes of colour with clashing brights, designers such as Max Mara and Dior have pushed the boundaries with dramatic eye-make up. For the brave amongst us, there's now the pastel coloured eyebrow - which has been popping in-and-out of fashion mags - to play around with (and yes there's even a few men at it with rainbow beards).
As the festival season continues to rage on, there's no time like the present to experiment with daring colour-combos. I've put together six of my favourite colourful looks and even dared to try blue brows...
LOOK ONE: WINGED LINER & COLOUR COMBO
The classic winged liner is always a winner, so why not add a pop of colour? Using the Acid palette from Sleek Makeup, I've added the acid green colour, low down under the lower lashline. Sleek is such a brilliant brand and so affordable.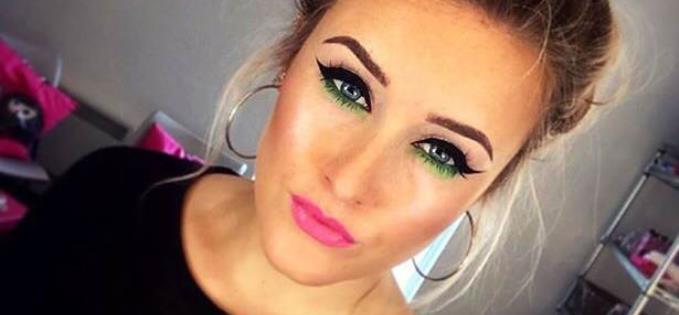 LOOK TWO: CARNIVAL GLITTER
You can not go wrong with glitter, although you may want to lay down a towel when recreating this look - glitter can be messy. Here, I used Reflects Transparent Pink and 3D gold glitter, both from MAC. I've applied a touch to the inner corner and across the lid. I've lined my water line with black eyeliner and added big lashes for effect.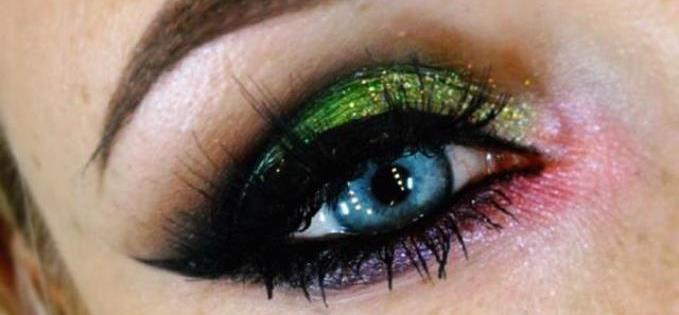 LOOK THREE: RUSTY SHIMMERY BROWN
This look is absolutely amazing for blue eyes. Using the Sleek Makeup's Snapshots Palette, I've created a shimmery smokey eye across the lid and blended out on the lower lash line.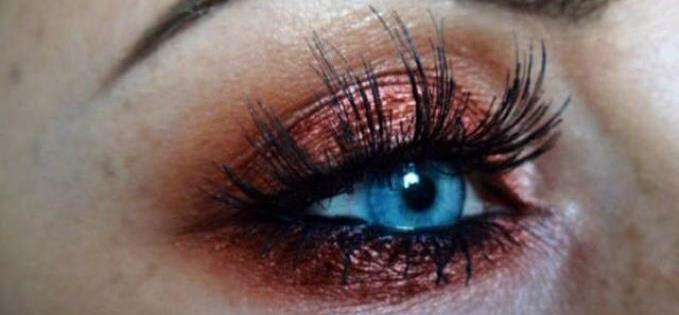 LOOK FOUR: THE COLOURED BROW
Love or hate a coloured brow? I definitely love it. Don't dismiss it yet, give it go as you may like it. Using the waterproof cream colour in 'Azure' by Anastasia Beverly Hills, I created a defined, striking brow.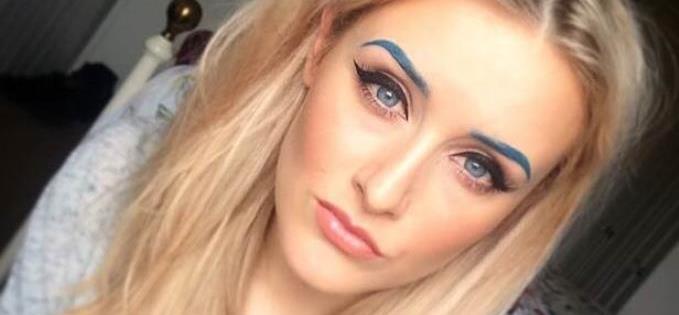 LOOK FIVE: THE KYLIE JENNER POUT
Kylie Jenner has been causing a stir with her bold make-up looks and even bolder lips. This one is great for the colour shy but still makes an impact. Choose the 'Taupe' lippy from MAC to recreate her famous pout.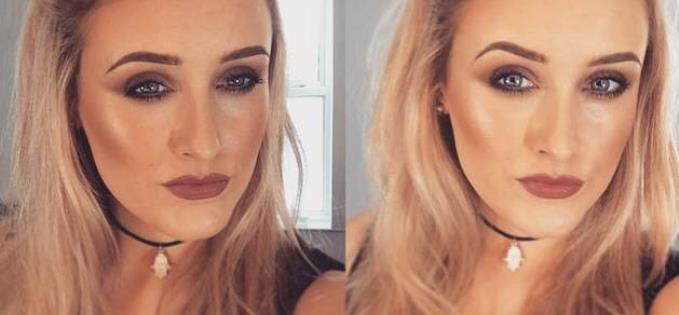 LOOK SIX: HIGHLIGHTED AND GLITTERY
Go all out: smokey, mega winged, mega highlighted and glittery. The glitter on my lower lashline is 3D Pink from MAC. Highlight is 'Global Glow' MAC. Shadows are Anastasia Beverly Hills in 'Caramel', 'Sienna' and 'Deep Brown'.
For more make-up inspiration see Frankie's Instagram @frankienoone
She's also offering makeovers, one-to-one lessons and group seminars. Check out Frankie's Facebook Page for more info 'Makeup By Frankie'.