THERE'S a tiny element of stranger danger to address here.
Where was I supposed to undress? Behind the filing cabinet?
I'd be inviting a stranger to give me a full massage without having spoken to them beforehand.
Far more worrying, at some point I'd be half-naked and covered in essential oils less than ten yards from my desk.
Urban Massage, the new mobile massaging app recently launched in Manchester, strikes up a few alarm bells.
The digital app and 'on demand' service was originally launched in London in 2014 before rolling out the service across the city and selected Cheshire postcodes. It 'offers professional massage therapy in the convenience of people's homes, hotels and offices without the need for advance booking.'
The app slots in perfectly with Apple creator Steve Jobs' techy society model by replacing telephone interaction and the need to leave your home with a digital doo-da. Got an achey back? There's an app for that. Got a crick in the neck that needs a strong elbow? There's an app for that.
And similarly to the apps we've come to know, it's very clever. Urban Massage's 'innovative proprietary technology platform' uses live data to match customers with a therapist of their choice in the closest proximity. Like UBER taxis but with the option of an Indian head massage on arrival.
The 'wherever, whenever' approach is Urban Massage's USP and I was keen to inspect the business model. Sure, most of its customers will be welcoming a massuese into their three-bed semi (maybe throwing on some smooth jazz and lighting some candles), but how about a sixties modernist building next to the old Coronation Street set?
I opted for a rubdown in the Confidential office boardroom because the editor had moved the deadline for this article forward and I was stressed...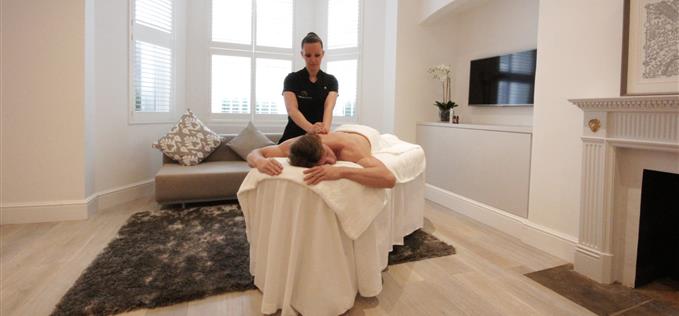 Urban Massage's ideal home setting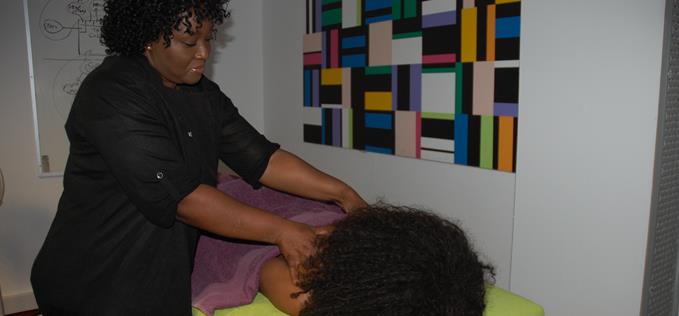 My boardroom reality
The app is fairly easy to use; punch in your postcode, pick your treatment (from classic Swedish massage to reflexology) and select a time of arrival. You can also pick your freelance therapist from a line-up of friendly smiling faces (you can even pick two if you're greedy). I wondered if customers would pick a therapist simply down to the way they look. There's a social experiment in this somehow...
Bukola was the only therapist available at 3pm but had been rated highly for her massage skills. I would be in safe hands for sixty minutes.
After dragging up her own massage table to the second floor, she seemed perturbed by the room full of office workers with noses to their keyboards. Her next job would be more suitably at the Britannia Hotel. She had never massaged anyone in the office before. This was weird, she told me. It would be weird for the both of us.
But, after a few awkward moments (where was I supposed to undress? Behind the filing cabinet?) I was to find some form of relaxation amongst our publisher's whiteboards full of notes and daily threats.
It's easy to find some peace when your masseuse has hands like, well, a very good masseuse. Bukola used just enough pressure, targeted my tight spots and, importantly, smiled throughout the bizarre encounter and remained super professional and chatty.
So I relaxed while my colleagues kept the business running - until a slam of the stationary cupboard jolted me awake and I immediately remembered where I was. Fears of a team of suits walking in for a 4pm meeting ensued. I covered my arse with towel.
Massage, essentially, should be a thorough sensory experience. In traditional spas the smells from the incense, the candlelight, the ubiquitous spa soundtrack featuring whale noises, pan pipes and crashing waves all play a part in the treatment. You obviously lose that with a massage in the office.
Yet Urban Massage is convenient. Jack Tang, CEO and Co-founder of Urban Massage, says this is why the service has been popular in London.
"Providing top quality massage treatments when the consumer wants them, often at the last minute, within the privacy of their own home requiring no travel and little organisation, has proved a compelling reason to choose an Urban Massage therapist," says Tang.
Agreed, the convenience is very attractive about this service and I would be keen to invite Bukola to my home away from prying eyes and quiet judgements. Setting is key here.
Urban Massage is pricey with all treatments starting at £45 - you're paying for the mileage.
Would I get a massage in the office again? Strangely, yes. But with more clothes on.
The Urban Massage service is available in Central and Greater Manchester including the Manchester Airport region. It also includes Cheshire (Alderley Edge, Bramhall, Cheadle, Knutsford, Wilmslow) and Trafford (Altrincham, Hale, Sale and Timperley).
Customers interested in signing up for Urban Massage's service can visit: urbanmassage.com or download the app on ITUNES or GOOGLE PLAY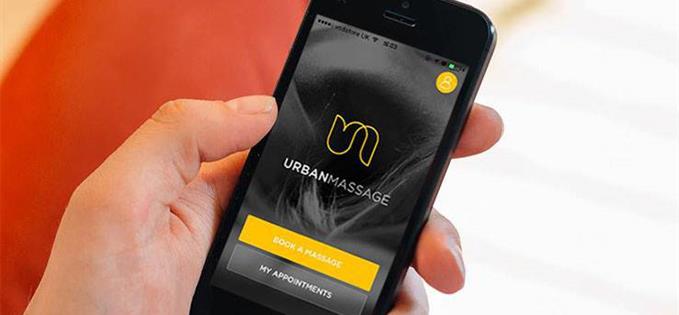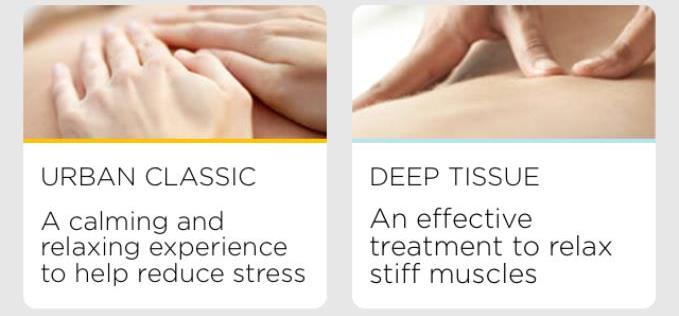 Urban Massage app