EVER fancied yourself as a bit of a Picasso? Saw glimpses of Da Vinci, perhaps, in that impromptu life drawing class? Or maybe that habit of absent doodling during tedious office meetings is the closest you get to indulging your, er, creative side.
Either way, you'll find plenty of inspiration to hit the drawing board next month, as The Big Draw's flagship festival launches in Manchester's award-winning gallery, The Whitworth.
An arts education charity designed to promote visual literacy and drawing as a universal language tool, The Big Draw organises initiatives nationwide, but its biggest drawcard (sorry) is its annual month-long festival, from 1 to 31 October.
Manchester is a city that champions arts and science
Following a high-profile launch at Oxford's Bodleian Libraries, 2015's event saw over 1000 organisers host events across 26 countries on all seven continents (yes, even Antarctica) - engaging around 400,000 people in the theme 'Every Drawing Tells a Story'.
Since its conception in 2000, the festival has inspired more than three million people to get involved and has notched up two world records: the longest drawing in the world, at one kilometre, and the greatest number of people drawing simultaneously at 7,000+.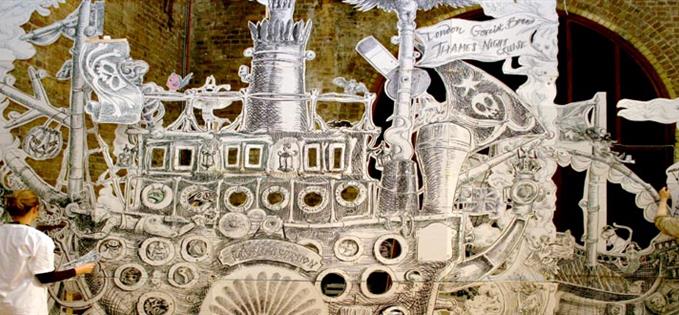 The Big Draw
This year's theme is The STEAM Powered Big Draw - part of the charity's campaign to give the arts subjects parity with Sciences, Technology, Engineering and Mathematics, so that STEM becomes STEAM.
The festival will showcase how drawing, in the broadest sense, underpins STEM subjects and professional practice across a spectrum of disciplines - from physics to architecture and digital technology to baking. After all, even the screen you're using to read this began life as a drawing.
Manchester, birthplace of the industrial revolution, was chosen due to its pioneering history of innovation while the Whitworth, whose accolades include 'Visit England Large Visitor Attraction of the Year' and 'Art Fund Museum of the Year' in 2015, boasts over four centuries of drawing practise.
Kate Mason, Director of The Big Draw, said: "Manchester is a city that champions arts and science, and so we feel it is the perfect place to launch The STEAM Powered Big Draw Festival. We are delighted to be hosted by The Whitworth, where arts and education have united to create a world-renowned institution.

"As a charity, The Big Draw aims to raise awareness and understanding of the role of drawing and visual literacy. We see visual literacy as a 'mode of thinking' that plays a vital role in our contemporary culture, which is increasingly dominated by visual media."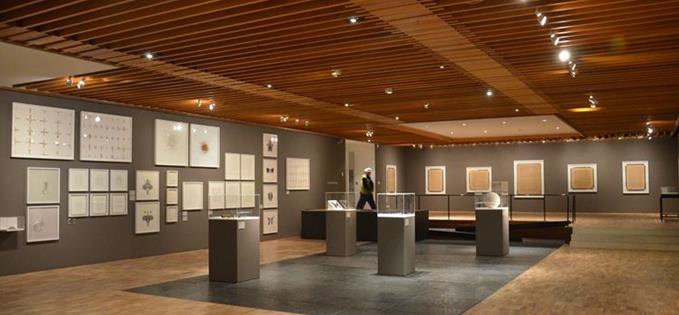 "Drawing underpins everything we do at The Whitworth" - Dr. Maria Balshaw, Director
Showcasing a sample of the hundreds of events we can expect countrywide over the coming months, The Big Draw launch on Thursday 22 will see a welcome at 12.30pm, followed by an afternoon of STEAM-inspired drawing activities for 'aspiring scientists, artists and tech wizards' until 4pm.
Highlights include immersive theatre group, Ready Steady Go!; a workshop by Okido, the Arts and Science Magazine for Kids; and Early Years Atelier with Isobel Pickup. There will also be introductions to The Big Draw's newest ambassadors: Great British Bake Off winner and 'Designer-Baker', Frances Quinn, teen 'wonder-cartoonist' Zoom Rockman and 'Digital Portrait Artist Extraordinaire', Tanya Raabe-Webber. A Minecraft workshop will be delivered by Gemma Latham, alongside a life drawing class by local artist Oliver East.
From 6-9pm, older audiences can enjoy an artsy evening of film, music and classes - plus a live illustration showdown between arts and science students and a drinks reception, naturally. From a sci-fi themed 'death drawing' workshop with Art Macabre, to life drawing with Sarah Sanders and the North's first screening of Lumen Prize Finalist David Moraton's shortlisted film Visus Sonitus I, there's something for every palate (or should that be palette?). The film will be followed by a Q&A session, revealing a fascinating, multi-sensory insight into synaesthesia: the condition where one sense triggers the involuntary experience of another.
Anyone can take part in The Big Draw Festival, by finding their nearest event or organising their own. Find out more at thebigdraw.org. To attend the launch, RSVP at whitworth@thebigdraw.org
Powered by Wakelet