YOU'D be forgiven for thinking that Take That were performing a one-off concert at H&M on Market Street this morning.
Items have already found their way onto Ebay up to $1,200 more than their original value.
In some ways the launch of the highly anticipated H&M collaboration line with Parisian fashion house, Balmain, was fashion's rock star moment.
Hundreds of shoppers queued outside the high street store for a chance to buy limited items from the celebrated fashion line, with some resilient customers camping outside from 4pm the previous day.
"I've been queuing up since 10pm last night," said one shopper before doors opened. "I just want everything. It's been a mental evening. One guy had been queuing from 4pm but got into a fight and was kicked out the queue."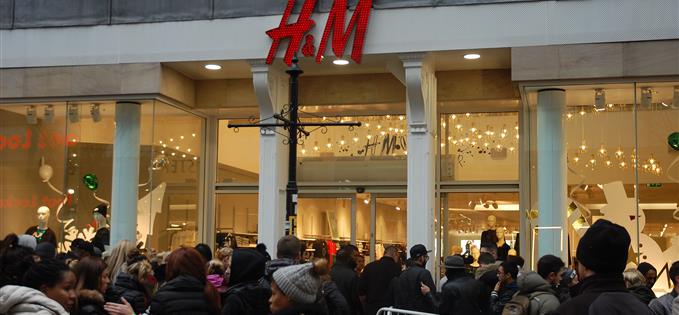 Hundreds queue to get their hands on H&M X Balmain collection
One of the lucky ones
Designed by Balmain creative director Olivier Rousteing, the unisex capsule collection featuring heavily embellished clothes and accessories launched in cities around the world on Thursday 5 November following a mountain of publicity.
Modelled by the likes of Kendall Jenner, Jourdan Dunn and Gigi Hadid, it's one of H&M's biggest and most expensive designer collaboration to date with some items going for more than £500.
H&M's Manchester branch was one of two northern UK stores to stock the line and Manchester customers were determined to grab some of the most coveted items.
Popular items include the beaded blazer worn by Kendall Jenner worth £299.99
Customers were allowed only ten minutes to frantically shop before being booted out onto the street.
Some items have already found their way onto Ebay up to $1,200 more than their original value.
The average Balmain jacket will cost around £1,200 while HMXBalmain, although still pricey, will have saved lucky customers hundreds of pounds.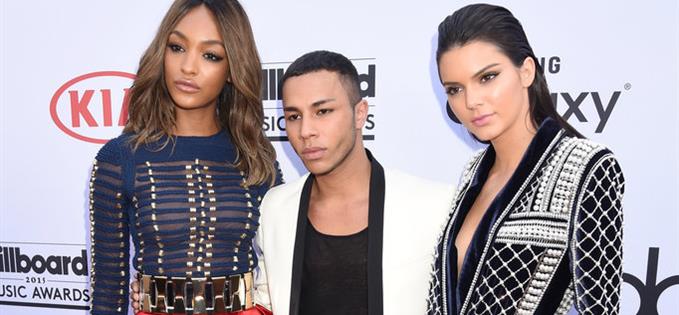 Olivier Rousteing with Jourdan Dunn and Kendall Jenner - wearing HM X Balmain
For onlookers, witnessing the pushing and shoving, it's consumerism at its worst. Yet for those who braved the cold November night it was a chance to gain an accessible luxury. So was the queuing worth it?
"I managed to get the green sequinned dress I wanted," said competition winner Jess. "It was bonkers in there - people are shopping frantically. The sizes are quite small and they didn't stock some of the limited exclusive items.
"I was so happy to win the competition on Twitter but I doubt I would have wanted to queue up overnight."
Find out more on www.hm.com