PROMOTION
NEVER mind turtle doves and a partridge in a pear tree: what you really want this Christmas is to eat, drink and be merry. And there are few better places to do that than Tapeo & Wine, which specialises in the Iberian tradition of tapas; delectable small plates that are perfect for mixing, sharing and accompanying a good vintage.
As for what the five gold rings could be? Now that's a secret
Food, as in Britain, is one of the central themes of Spanish Christmas tradition - so Tapeo have come up with a novel way to welcome in a 'Feliz Navidad'. The idea? We reveal a different tapas each day over twelve days from 12 December on our social media...then you pop in and enjoy it. Simples.
Anticipate a medley of vegetable, meat and fish dishes; from berenjena frita (aubergine crisps with a glaze of PX and honey) to queso curado de oveja (special ewe's milk cheese from La Mancha) and merluza en salsa verde (hake in a rich garlic and parsley sauce).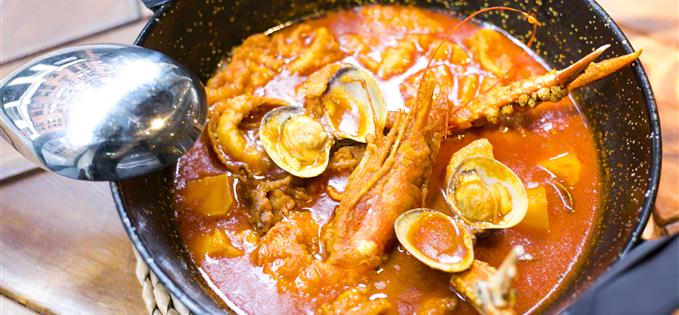 No tapas selection would be complete without bravas, a popular nibble that sees fried potatoes with alioli and a spicy 'brava' sauce. Or indeed paella valenciana, traditional Valencian paella with chicken and rabbit. Albondigas - beef meatballs - are another tapas staple, at Tapeo served in homemade sauce.
For something a little less rich but just as meaty, selección de embutidos makes a good alternative. This cured meat medley is sourced from El Bierzo, a region in the province of León that's famous for its salted, dried meat. Jamón de bellota, meanwhile, is acorn-smoked ham from the province of Salamanca.
Gambas al ajillo - king prawns seasoned in chilli and garlic - is a further example of effective simplicity. Garlic also makes an appearance in conejo al ajillo, rabbit cooked until tender with fresh spring onions.
It's not only food you can expect to see over the twelve days of tapas either; there may be a sneaky sangria cocktail thrown in too. As for what the five gold rings could be? Now that's for us to know and you to find out...
Find out more about Tapeo & Wine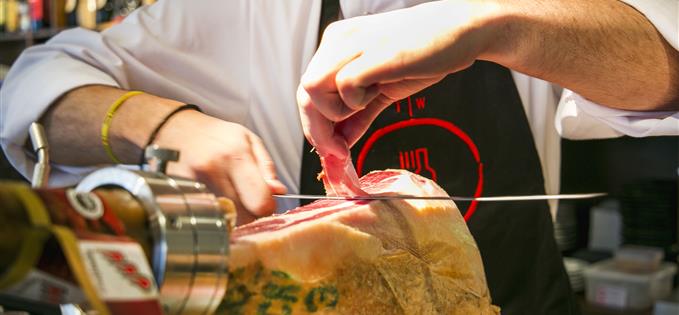 Powered by Wakelet