BACK in the 80s a carefully loaded mixtape may have sufficed as the perfect Valentine's Day gift for your fella, these days there are more options than ever to impress the man in your life. (Buying yourself a new outfit 'for him' also doesn't cut it, ladies).
Who says roses are just for women? Turn tradition on its head and say it with flowers this month. 

Finding the perfect gift can be troublesome and time consuming as expectations can vary; one mans's idea of the perfect gift may include a Ferrari experience plus a season ticket to his favourite football team. Other's are fine and dandy with a two-for-one meal and a movie. 
So to help you along, we've put together a list of gifts for him making it all the easier to get it right:
Mobile Phone Printer | Urban Outfitters | £160
One for the tech lovers: this Polaroid phone printer will have you spitting out selfies like it's nobody's business.  All that's required is the Fujifilm app on an Android or Apple phone for photos that promise to be printed in 16 seconds. This one is perfect if you love to document your experiences together and love to get snap happy.
Pros: Decorating your shared apartment with happy memories and hints of narcissism is made a doddle
Cons: Not recommended if you're other half is an introvert who would rather leave the city than partake in a photo op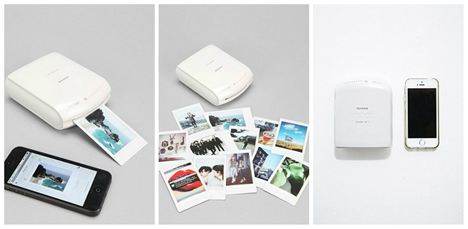 Phone Printer
Manchester The Book by Phil Griffin and Jan Chlebik | Oi Polloi | £25
The self confessed must have for any proud Mancunian; Manchester the book gives another take on the city. Providing detailed descriptions of the UK's second city, the book aims to give an insight to what it's like growing up here. A good gift for those thoughtful types who want to focus more on meaning than price tag, at £25 this one won't break the bank but should earn some brownie points for acknowledging his interests.
Pros: Ideal for city born patriots wanting to learn more or newcomers wanting to explore the city
Cons: The unlikely event he hates Manchester and bears no interest in exploring more of the city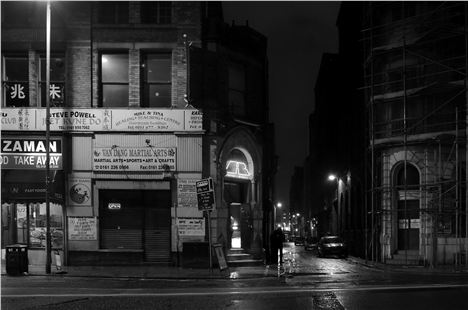 Jan Chlebik photography
Marc by Marc Jacobs Watch | House of Fraser | £179.99 
Is your beau always late? Help him take a hint with this Marc by Marc Jacobs watch. With a sleek design and all black exterior, co-ordinating schedules will be made all the easier just as co-ordinating outfits will for the lesser fashion savvy males. The design is made of stainless steel and is water resistant - good for guys on-the-go or wearing to work. A great pick if you're looking to spoil your other half. Give him no excuse to miss another event or date this year.
Pros: A less committal option if you aren't brave enough to choose him clothes but want something stylish
Cons: On the pricier end of the scale if you don't want to splash out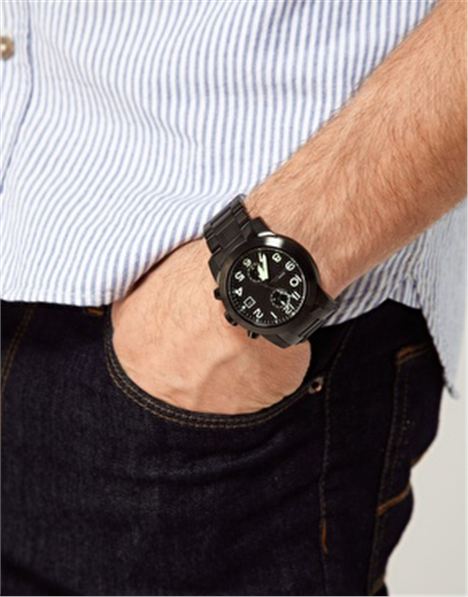 Marc By Marc Jacobs
Emporio Armani Diamond  Rocks Eau De Toilette | Debenhams | £28
For those looking for a failsafe option an aftershave set is always a contender. Currently on offer for discount; this Emporio Armani scent promises a spicy, energetic, Italian -  ideal if the description epitomises your ideal man. Envision this as one he can wear on countless date nights and evenings out.
Pros: If you like the scent, you'll find him all the more irresistible
Cons: He may not be into the same scents as you...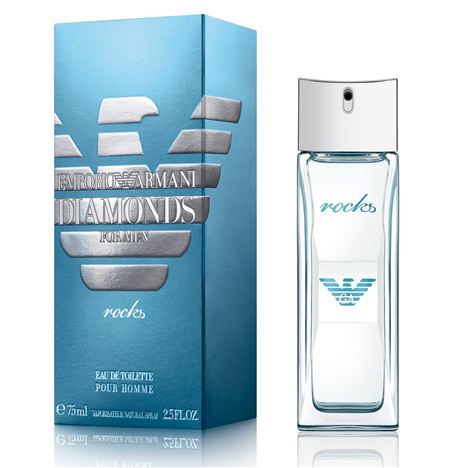 Armani Rocks 
Rose Bouquet |  Selfridges | £50
Who says roses are just for women? Turn tradition on its head and say it with flowers this month. The bouquet comes with personalisation options for gift wrapping, carefully brandishing Selfridge's signature gift wrap. Flowers are classic enough to convey the message whilst offering versatile options of presentation. Make the choice to go full blown PDA, channelling your favourite Rom-com or do things discreetly over dinner, keeping things private and about you.
Pros: The original romantic gesture, you'll have him wondering how to one up it
Cons: Steer clear if your date has allergies, runny nose, not a good look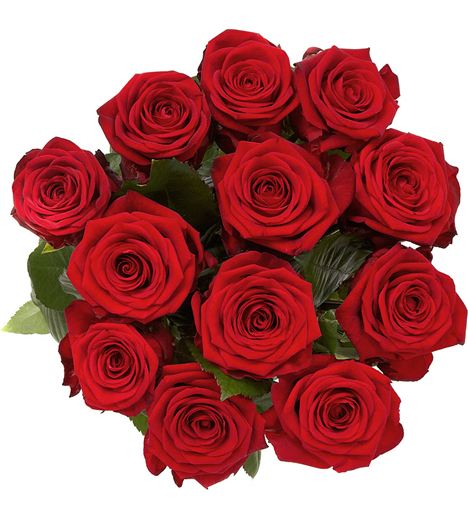 Selfridges Rose Bouquet