ORANGE palms, streaky legs, the odd white patch and a general orange glow. All fake tan perils, and come on girls we've all been there at one time or another.
"The 'less is more' approach is best with tan and use baby wipes for your palms, bend your fingers so you don't get white knuckles and don't forget to wipe around your cuticles"
Whether it was your first dabble into the world of fake tan or whether you're a seasoned pro encountering the odd mishap, there is always a margin for error and there aren't many of us who can claim to have the perfect tan or the perfect technique. Except beauty guru Sam Marshall.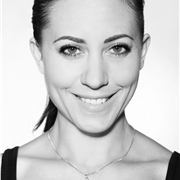 Beauty guru herself; Sam MarshallShe's the fake tan pro with years of experience and a recent stint with the X Factor live shows under her belt. She's the woman to talk to about getting rid of those orange palms once and for all.
"Jordan and Michelle Heaton back in the day were the ones who probably got it wrong, but even they don't anymore. There are so many tans out there now that we've all started to get the hang of it," says Marshall.
"Kate Middleton definitely gets it right." I swear that girl can do no wrong.
So where did it all begin for Marshall? And just how do you end up tanning the X Factor troop?
She began her beauty career back in 1998 and ran Harvey Nichol's Urban Retreat from 2004 until its closure earlier this year. Now working freelance, she travels the country as a salon consultant and offers training alongside beauty expert Leighton Denny.
Normal life one minute and before you know it you're working on X Factor with SYCO (the Sony and Simon Cowell joint venture), one of the world's largest entertainment bodies in front of an audience of ten million viewers. Marshall makes it sound like she just popped out for milk.
"It is a bit surreal going to the houses to tan them for their video montages and meeting them all. I hadn't really followed it much up until then so I wasn't really sure who was who. It was all a bit 'are you on your own or in a group?'" laughs Marshall. "You do feel sad when you see them voted off though because you get to know them."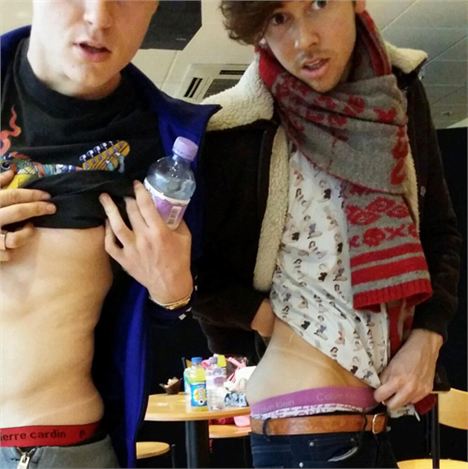 Two of the Kingsland Road boys show off their tan lines
So what are the secrets to an X Factor tan? Chatting is all well and good but we want to know how to get a perfect TV tan. "We went for a subtle look," explains Marshall. "It had to be enough to show up on stage but not look too dark for the TV cameras. The X Factor stage also has a red light that made them look a lot warmer, so it was a bit of trial and error to combat that."
"Attention to detail was really important so things such as dry skin, necks and knuckles were what we had to really focus on." 
Ah. Dry skin and white knuckles are two perils that I have definitely faced in my fake-tanning past. I've still not got it right to this day. So whilst we had a fake tan expert on hand I had to pick up some tips, especially with Christmas, New Year and a diary full of festivities around the corner.
So the all-important question: What is the best way to fake tan?
"Get a light spray tan and then use an instant tan like Sunbelievable's 'Bronze Me' over the top to build up another level of colour." Hang on a minute, instant tan? My rain-flecked wash-off instant tan spent more time on my white school shirt more than on my white skin. "Instant tan has moved on a lot. It's great for a quick emergency tan as well as giving a darker look just for a night," Marshall explained.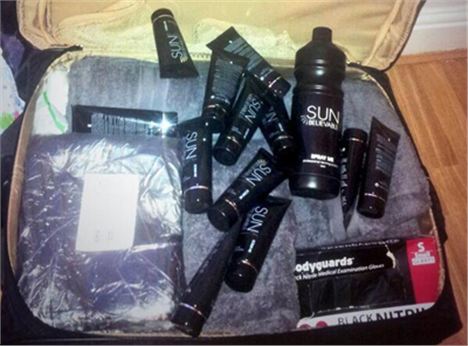 Sunbelievable Tan Suitcase
There you go, top tips from a tanning pro. Tan and then tan again. Having spent the last few years of my life in Liverpool harbouring a few Scouseisms I can definitely get on board with that.
"It's easier to build up the tan," explains Marshall. "The 'less is more' approach is best with tan and use baby wipes for your palms, bend your fingers so you don't get white knuckles and don't forget to wipe around your cuticles."
Consider yourself warned.
"Think about things such as skin finishing and adding highlight or glimmer to the skin. I use Highlight Me by SunBelievable and if you mix it with instant tan for a coppery shine it's just a bit more sparkly which is perfect for Christmas and parties. It's the kind of glow that Nicole Scherzinger had in the final shows." 
Light tan, instant tan and then highlighter. Got it. But what about fair or black skin? Surely fake tan isn't only for those, like me, eager to disguise their pasty winter flesh. "Tan can work on any skin tone. Even on the fairest of skin, you just use less solution," Marshall assured me. 
"We even used fake tan on some of the darker skin tones on the X Factor. A light tan is brilliant for neutralising grey and ashy tones and warms up a more golden skin tone."
Wow. That's a new one for my beauty knowledge. Fake tan for everyone. So let tangerine palms and accidental white bits be a thing of the past in 2014 and let's get fake taning right once and for all.
Find Sam Marshall on Twitter: @the_beauty_guru