An empty shop. Yeah, you heard. A shop with absolutely nothing in. That is until you come in and hand over your unwanted clothes and accessories.
A new concept and one with a charitable cause, Manchester Arndale's 'Empty Shop' is a fashion and charity project hybrid aimed at raising awareness of homelessness in the Manchester area.
Donate. Style up. Empty. That's the slogan and that's the practice.
Open for ten days between January 23 and February 2, the shop will have help from fashion bloggers, stylists and a few famous faces to transform the store each day and use the second-hand clothes to style key fashion looks.
In a prime location outside Next on one of Arndale's busiest junctions, the project hopes many will donate unwanted clothes for the greater good. The project has previously been successful in Brazil and this is the first time it has set up in the UK.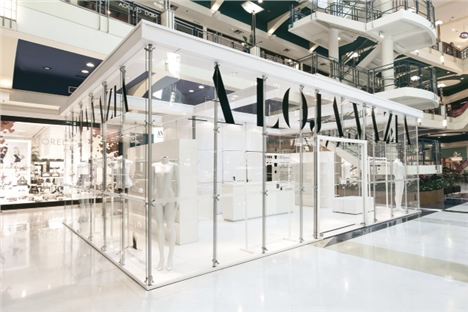 The project has previously been successful in Brazil
Let's recap. It's an empty shop. OK. However, it's not always empty. Right. The general public (yep that's you and me) donate our unwanted clothes and pre-loved items to fill up the shop. Got ya. At the end of the day whatever hasn't already been sold for charity will be cleared away and given to those in need. Ahhh. So back we go an empty shop again. Got it.
Donate. Style up. Empty. That's the slogan and that's the practice.


No one likes the cold. But imagine if you had nowhere to escape to. Homeless charity Mustard Tree alongside shop fitters Clarke Gough and Manchester Arndale are the folk behind The Empty Shop.
Adrian Nottingham, CEO of Mustard Tree said, "Mustard Tree is delighted to be participating in this innovative project.
"We are proud that Manchester is taking a lead in seeking to broker practical solutions and raise awareness of the plight of the increasing number of its residents facing homelessness and marginalization."
The bottom line; a new shop needs your old clothes to help the homeless in Manchester. Kind of like a charity shop, but of a fashionable kind. And Mary Portas hasn't even been near this one.
So if you feel like helping those less fortunate then head down to The Empty Shop when it opens January 23 and donate your pre-loved pieces to help the homeless. And buy something too. Pinchfist.
For more information follow The Empty Shop on Twitter at @EmptyShopMcr