THE CLASSIC three piece suit may have taken on all sorts of shapes and sizes over the decades but it remains the fail safe staple in men's fashion and forever the pertinent example of the archetypal British gentleman.
The challenge current menswear designers face is recreating the suit and bringing it forward to flatter the new wave of trends and styles.
What's endearing about the Chester Barrie brand is it's marriage of old and new, taking traditional ideas and remodelling to adhere to a 21st century outlook. 

Semi-bespoke outfitters, Chester Barrie, is one such brand reinstating the importance of good men's tailoring. Established in the 1930s by Simon Ackerman, an Englishman who had emigrated to the States, the flagship store is situated on the prestigious Savile Row.
Chester Barrie counts Sir Winston Churchill, Cary Grant and Frank Sinatra as past customers. Today, the store aims to cater for the modern, stylish gentleman.
In promotion of the new Autumn/Winter range, available at Manchester's House Of Fraser, Chester Barrie played host to a one off dinner at the Great John Street Hotel to show what they had to offer.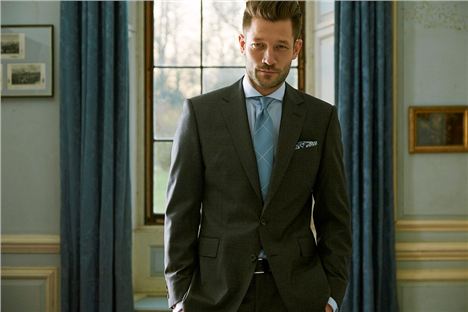 Chester Barrie AW14 lookbook
Accompanied by ever flowing wines and drinks, the room, set out like an old fashion study, embodied the right amount of timeless sophistication to peruse through Chester Barrie's collection.
After being wined and dined we were talked through the collection and the brand goals as they set to target the better dressed men of Manchester. The brand sticks with classic tailoring with the addition of simple detailed patterns and prints to stay current, youthful and relevant to the modern working man. 
See Chester Barrie's Autumn/Winter video:
"The Chester Barrie customer is not of a specific age group," explained brand designer Christopher Modoo during the dinner.
"We want to make clothes which suit all sorts of scenarios, so you could wear one of our coats to work, throw on a scarf and head to the football and still blend in."


Chester Barrie's versatile clothing is certainly noticed throughout the collection. The classic cut dinner jackets are updated with slight patterning and mainly stick to definitive textures to stay true to the suit model.
Modoo himself epitomises the self-made businessmen, having never attended college or university, choosing instead to work his way up the ladder from a modest retail job in London.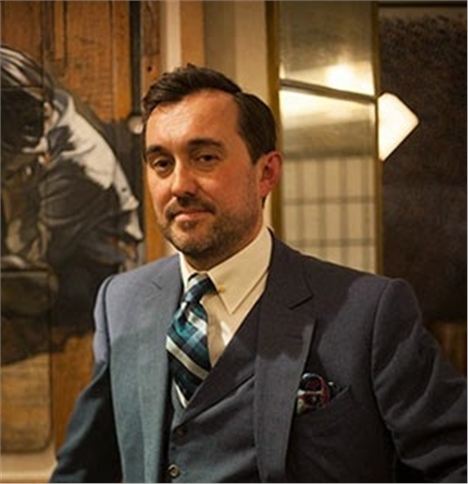 Brand designer, Christopher Modoo
After discovering a passion for clothes he found connections and earned a job assisting in a Saville Row store, going on to develop his craft and bringing him to his current role today.
Chester Barrie still admires young ambition. Modoo said he hired his own PA from Twitter.
The lucky addition to the team was someone who loved the brand, worked in one of their stores and his passion on Twitter alone was enough to secure him the job.
Admittedly, it's refreshing to see a brand who hire on the basis of potential rather than previous experience alone. 
What's endearing about the Chester Barrie brand is it's marriage of old and new, taking traditional ideas and remodelling to adhere to a 21st century outlook.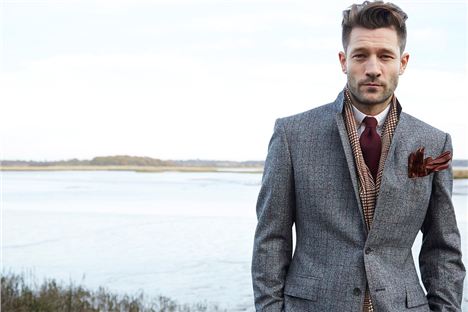 Modern man in classic clobber.
There will always be an audience for well-done tailoring and it's easy to see where the brand will connect with the northern customer.
As Manchester's own style continues to harp back to old sophistication, the demand remains steady for dinner wear and structured coats which last.
Find Chester Barrie in House Of Fraser, Deansgate, Manchester.
Follow @leacoppock on Twitter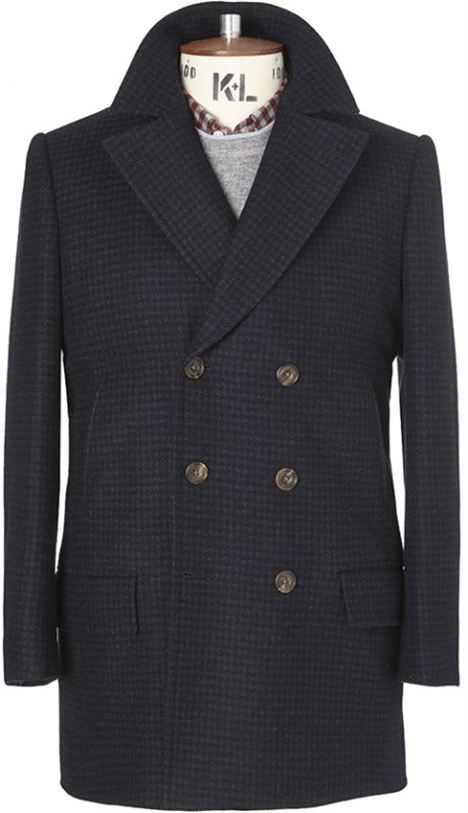 Houndstouth Pea Coat £695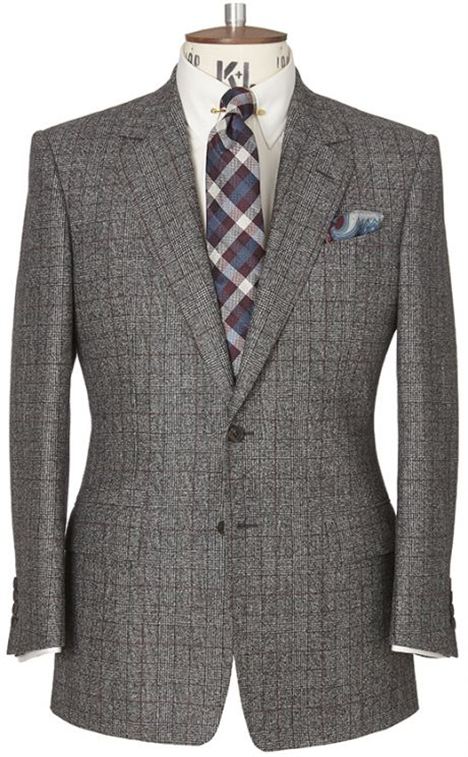 Burlington Prince Of Wales Check Flannel Suit £995