TOWIE, or The Only Way Is Essex to those not familiar, has become a multi-million pound brand since the show began in 2010. The lives and dramas of the Essex set has brought in the ratings for ITV and the stars have become celebrities as a result.
"Manchester always loves our stuff and I think there's a very similar style up here to Essex."
One cast member who has used the fame for more than fifteen minutes in the spotlight and being splashed across a tabloid is twenty-three-year-old Samantha Faiers.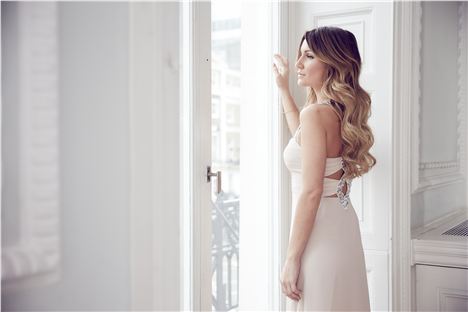 TOWIE's Samantha Faiers is to launch her debut fragrance La Bella
Not only has her Essex boutique Minnie's, in partnership with sister Billie, been highly successful and ran a series of pop-up shops across the UK, but now Faiers is to launch her first fragrance.
A reality star launching a fragrance? I can almost hear you yawn. Yet, Faiers is determined her La Bella fragrance will stand out amongst the other reality-star-turned-entrepreneur fragrance bottles gracing the beauty department shelves.
"I didn't want to simply put my name to something, like a lot of celebrities do, that's not the direction I want to go," explains Faiers. Whilst most of us in our early twenties are still getting to grips with post-university life and settling into jobs, Faiers is determinedly carving out a business and making sure she has a hand in every decision made.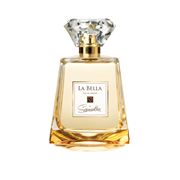 La Bella"I'm really excited, I've been really involved from the beginning and with every aspect of the fragrance. I really wanted to be involved with everything, especially as it's my product with my name on. The development team has been amazing - letting me lead the way, and we've created my ultimate fragrance." Faiers even had a hand in designing the packaging, which will feature her signature and a hand drawn heart.
Described as 'a sweet and addictive fragrance with an addictive mix of delicious vanilla as a top note, elegant iris flower and benzoin (otherwise know as PhCH(OH)C(O)Ph) at the heart, with a bed of glamorous musk laced with a luscious caramel in the base notes.' Definitely one for the girly girls.
"I have one bottle at home and then a few samples. I've been putting it on and then asking people if they like it and I've had a really good response so far."
To launch her debut fragrance Faiers will be at the Trafford Centre next week to meet fans. "I've visited Manchester quite a few times, including last year with Minnie's pop-up shop," she says. "Manchester always loves our stuff and I think there's a very similar style up here to Essex.
"Manchester girls love their high street, just like Essex, and when we were last here we met so many happy customers who loved Minnie's. Everyone seems to love their boutiques, especially in Liverpool too."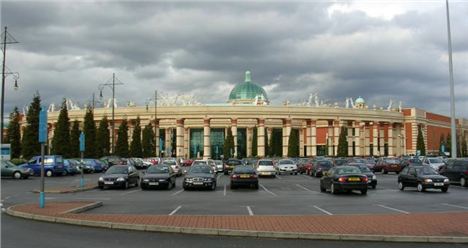 Faiers will be at the Trafford Centre to launch her fragrance Saturday 14 June
However, it's not just the TOWIE fanbase and fans of her boutique that Faiers is hoping to attract to her new fragrance. "I want to see a real mixture of people at the launch," the TV star explains. "Obviously I want to see everyone from my fanbase but I want others to notice it too.
"I've aimed my fragrance at a wide variety of people and it's not just for teenagers but mums on the school run too. It's a day and evening fragrance and not just for a young age. It's not a brat pink design, I've designed a classy and grown up fragrance for women of all ages."
Samantha Faiers will be at Indulge Fragrances in the Trafford Centre on Saturday 14 June at 2pm to launch La Bella.
It will retail at £24.50 for a 100ml bottle, available at The Fragrance Shop online and Indulge Fragrances.
Follow Niamh Spence on Twitter at @missnspence