I'LL ADMIT, I chickened out of trying 'The Vampire Facelift'.
The above picture is of Amy Jones, a twenty-year-old made of a lot stronger stuff than I. Yes, she's covered in her own blood... we'll get to that later.
Behind a black back door on Thomas Street, we were to meet the elusive Dr X. Spookily lit on a moody Autumn evening, it felt like the Vampire article was writing itself.
I declined in part because I tend not to follow much that Kim Kardashian has previously endorsed: sex tapes, for one. Yet, undeniably she has mastered 'being beautiful' and has made no bones that the process to staying such a way takes a great deal of effort – and sometimes blood, sweat and tears.  
The Vampire Facelift first gained popularity after it was aired on her reality show, Keeping Up With The Kardashians.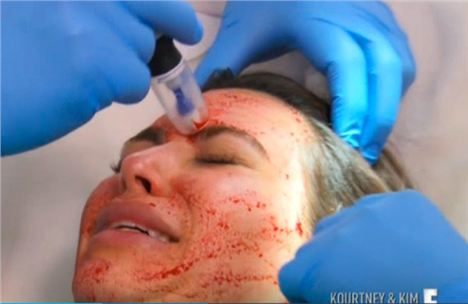 Kim Kardashian
The procedure uses a sample of your own blood, which is taken to a centrifuge to seperate your plasma from your platelets. What is left is either smeared on or injected back into your face. 
After the facial Kim Kardashian asked her sister, "Do I look younger?"
To which stone-faced and monotoned voiced Kourtney replied, "No".  
It didn't sound or look like it was worth the pain. The image of a crying Kardashian covered in speckles of her own blood was enough to put me off.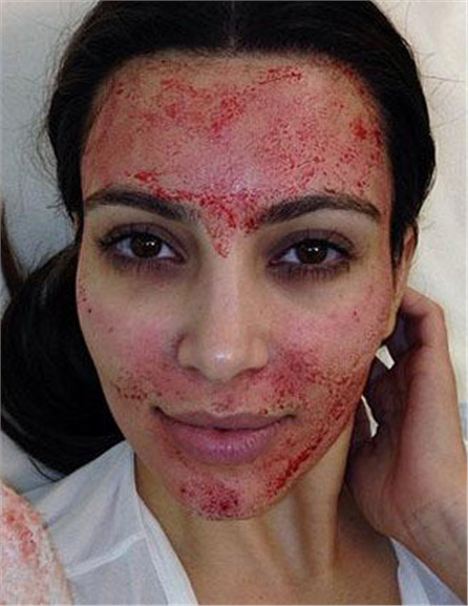 Kim Kardashian after Vampire Facelift
So when the opportunity to try it out landed on my desk, I had to ask, why would you do it in the first place? 
Well, the procedure didn't start off as a vanity project.
The science, which I'll try to put in layman's, was initially used to help quicken the healing process of injured sports men and women. The Vampire Facial's official name is 'Platelet Rich Plasma therapy' (PRP) and uses a high concentration of your blood's 'autologous platelets' responsible for cell regeneration, to promote anti-ageing, hair thickening and improve existing acne scars.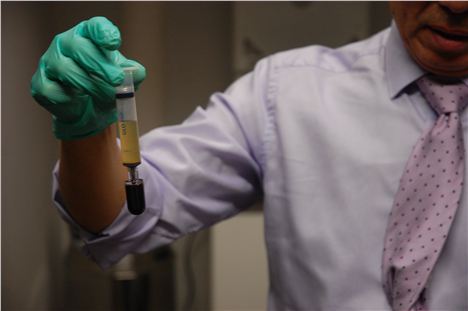 Your own blood is used.
With all the sensational publicity, it was easy to see why some would consider it a blood-bath nightmare. 
But now the Vampire Facelift has made its way to Manchester, a first for the city.
Brazilian cosmetic doctor, Dr Carlos Xavier, has opened up new anti-ageing clinic, Natura, on Thomas Street in the Northern Quarter and has brought with him the controversial treatment. 
Registered with the General Medical Council for over twenty five years, Dr Xavier has more than thirty years medical experience, including anaesthetics, is a member of the British Association of Cosmetic Doctors; the American Society of Laser Surgery and Medicine and the International Dermoscopy Society.
Behind a black door on Thomas Street, we were to meet the elusive Dr X. Spookily lit on a moody Autumn evening, it felt like the Vampire article was writing itself.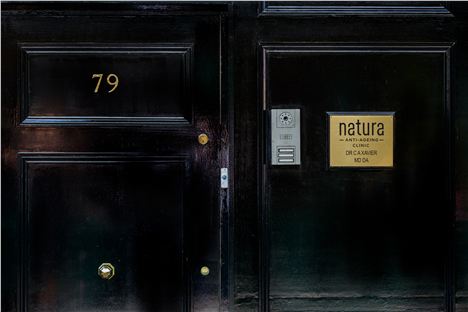 Natura Anti Ageing Clinic Entrance
Immediately putting us at ease, inside was a pristine, welcoming clinic and we were greeted by an equally welcoming doctor. Natura is family run with Dr Xavier's two beautiful children who have both had the procedure. They are very matter-of-fact about the whole thing. 
"Brazillian women struggle with the pain, yet are very open about surgeries. British women are more private and aren't likely to walk around showing off bandages from surgeries or revealing they've had a little help," said Dr Xavier with a smile.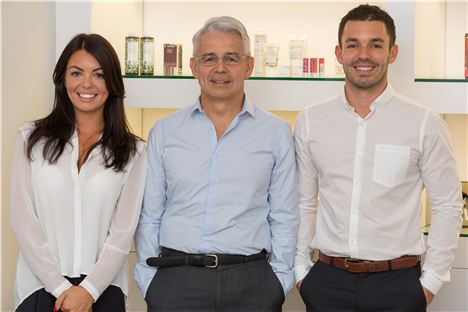 Family run clinic: Charlotte Xavier, Dr Carlos Xavier, Chris Xavier 
Dr Xavier is refined, professional and much to Amy Jones' benefit, very likable and calming. 
Unlike Kim K and supermodel Bar Rafeli (whose also received the treatment), Amy from Wigan was completely foreign to the world of cosmetic treatments. However she made, for Dr Xavier, the perfect candidate. A sufferer of acne and scarring, he was certain she would benefit from The Vampire Facelift combined with a Fractional CO2 laser treatment.
Safer than other commercial lasers on the market, the CO2 laser would 'create intentional damage' to Amy's skin, to inspire the skin to heal itself with aid from the PRP treatment. It costs £450.
Lasers and Vampires? It sounded like a lot to bear.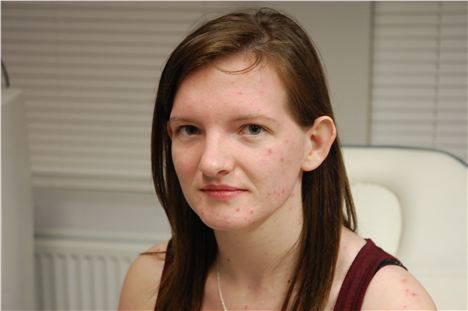 BEFORE: Amy Jones
Yet how would Amy benefit? 
"PRP therapy is gaining popularity among cosmetic patients not only because it produces visible results but also because the treatment is so simple," explained Dr. Xavier.
"Depending on the desired results, my patients usually opt for one to three treatments, which are spaced four to six weeks apart - this is what we would recommend for someone with skin similar to Amy."
He added: "In addition to correcting acne scars, the procedure also enhances the texture and vitality of your skin, PRP stimulates proliferation of fibroblasts and keratinocytes, creating fresh, new skin. Newly created collagen improves skin tone and there is often improvement in fine wrinkles and skin quality when the PRP is applied. At Natura we recommend PRP in combination with Fractional Laser treatment for best results."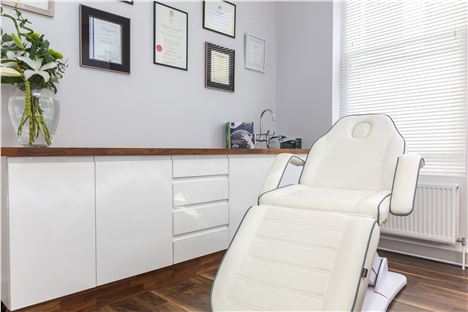 Natura Anti-Ageing Clinic Treatment Room 
While I was conscious to not project my own hesitance onto young Amy, she was comparatively relaxed with what would be an uncomfortable yet brief experience. 
For at least three days, she was warned that her face would remain red and that the lasers would leave square imprints over her face for a week or so. Dr Xavier advised  it would take around three months for Amy's skin to remodel, to get a final result.
For some temporary uncomfort, Amy should see an improvement to the spots and scars that have so knocked her confidence.
To start, Amy's face was numbed with anaesthetic cream and was left for fifteen minutes.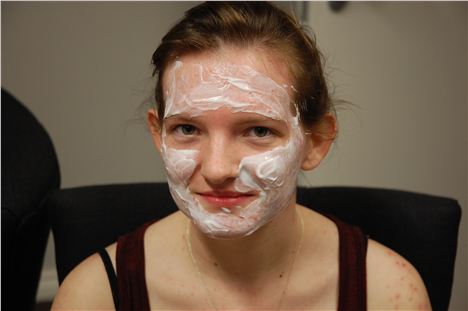 Numbing cream was left on for fifteen minutes
While we waited for Amy's face to numb, Dr Xavier  took a sample of her blood.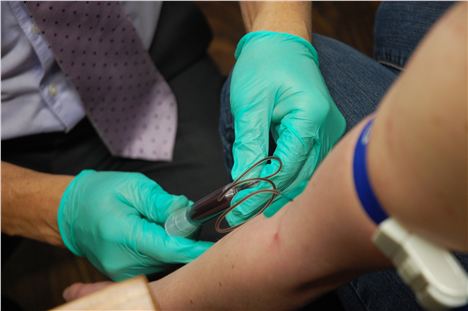 Blood sample is taken
Amy's blood was added to the centrifuge for four minutes.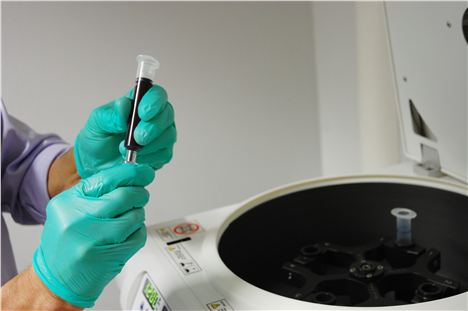 Blood is added to the centrifuge twice
The plasma is discarded and the good stuff (the clear bit) is left.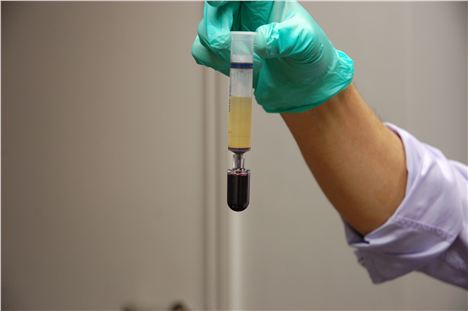 The plasma and platelets were seperated
Then on to lasers.
On a 'moderate heat' Dr Xavier began working across Amy's problem areas.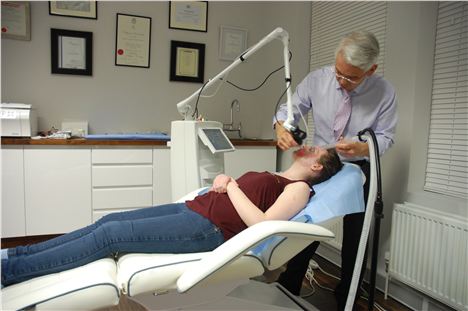 Dr Xavier working on Amy
The laser carefully leaves square imprints across Amy's face.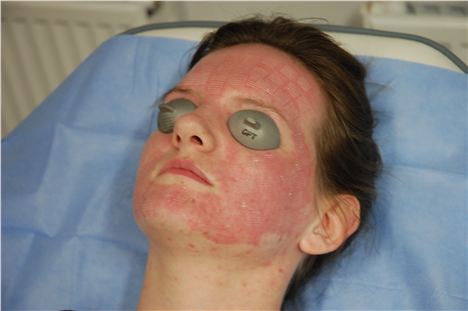 Post-laser
Then came the Vampy bit.
The blood is applied like a moisturiser and immediately cools Amy's skin down.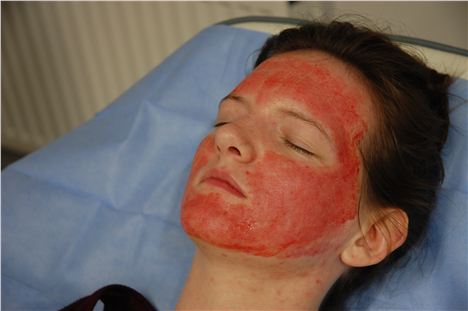 Face is smeared with the PRP
Using Botox needles, the blood is then injected back into the skin.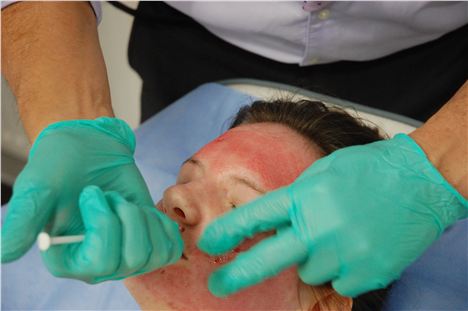 Then injected
Amy had intended to get the train home, but as she sat up with her bloodied face and took a quick look in the mirror we suggested otherwise. She would have to leave the blood on for 24 hours to achieve full benefit.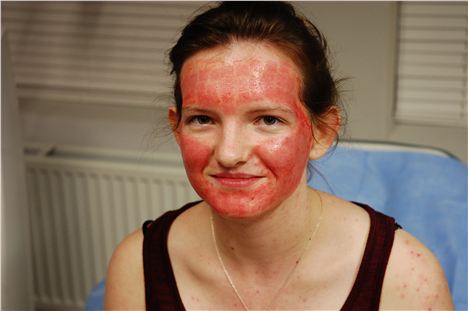 AFTER: The Vampire Facelift
Over the next few weeks she would be left to heal. 
As a bystander, I was intrigued by the science and far less fearful than I once was. Using your own blood means less chance of adverse reactions and my own skin bug-bears could potentially be rectified with what Dr Xavier suggests 'is the best moisturiser in the world'.
Would I try it?
Potentially. 
AMY'S VERDICT:
"My face seems to be healing quite well. The squares are hardly visable but I have come out in a few spots. My face feels a bit smoother too.

 Day 2
"During the procedure I felt quite nervous and was slightly worried about the results. I felt more at ease with everyone being there as it was a friendly atmosphere and it made me feel less nervous. It did hurt a bit but the pain was bearable."

 Day 3
"The day after it felt like I had really bad sunburn on my face and it felt particularly tender. After that it didn't hurt. I was really self-conscious about how I looked after the procedure. I didn't want to leave the house or let anyone see me because I looked awful. I actually cried on Tuesday because i looked hideous with all the squares on my face."

Day 4
"I personally don't think it has worked as well as I thought it would do. I have come out in a few spots and there are still marks on my face. Some of the marks are still from the laser so hopefully when they go I might get a better view of my face. It has seemed to help a little bit as the marks seem to have faded a little but I think it might take longer to see the results improve."
Visit Dr Carlos Xavier, Natura Anti-Ageing Clinic, 79 Thomas Street, Northern Quarter, M4 1LQ.
For more information about the Vampire Facial and other treatments, visit The Natura Anti-Ageing clinics website.
Follow @LOreal_B on Twitter