BOOKSHOPS are the jewels in the crown of a city's retailing. They tell you something about the intelligence of the city, they add a civilising element, they add dignity.
It floated across the palate like a gentle breeze across the arm hairs on a summer's day
Manchester city centre has made a poor show of things with indie book provision for some time. We all love Waterstones but it's also good to have the clever and cute operators. Chapter One in the Northern Quarter is a welcome start to filling that gap.
Of course in this Night of the Long Knives for retail with the remorseless progress of the internet into every sweaty niche of life, opening such a shop is brave. Given Kindle, iPad and the rest it might even be foolhardy. But combine the written word with a performance space and a cafe and there's a chance sister owners Christine Cafun and Lyndsy Kirkman might have a hit on their hands.
Books always provide a happy backdrop to eating - which is why so many places have reduced the worthy tome to a pattern on pub or restaurant wallpaper. Here the books are real and add immeasurably to the experience. Occasionally the tippy-tap of an old fashioned typewriter from specially provided booths serenades the digestion.
Food at Chapter One is simple, four or five options from the blackboard.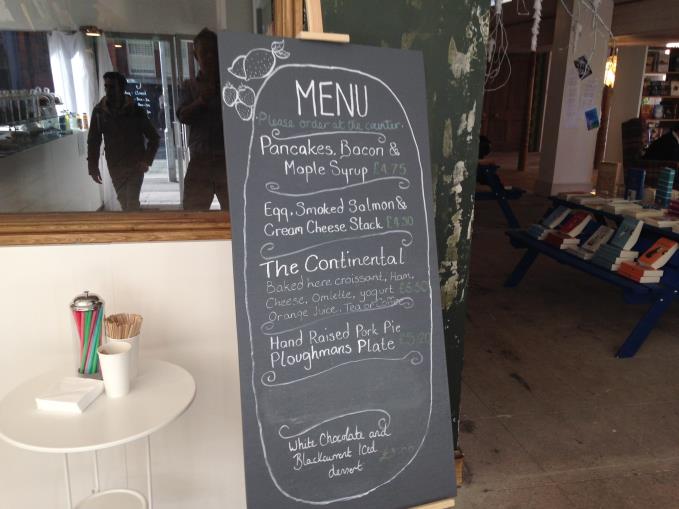 Simple does it
The salmon and egg stack with soft cheese (£4.50) was a delightful thing, all sweetness and light on a sweetly bright day. It floated across the palate like a gentle breeze across the arm hairs on a summer's day, but there was no scrimping on the salmon and there was plenty to munch. It was a subtle filler. Very good indeed.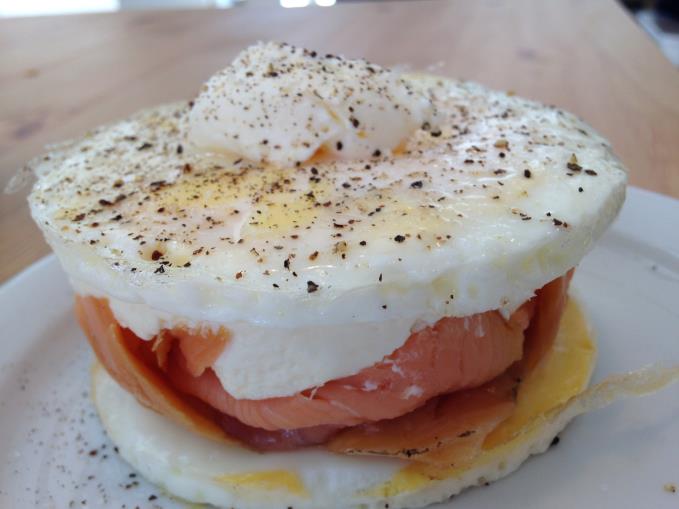 The Subtle Filler
A pork pie ploughmans with 'hand-raised' pies was less good. The pie lacked edge and needed seasoning, the lump of cheddar was bland and the salad was good but small. And where were the boiled eggs? Chapter One needs to improve this dish by starting off with a more distinctive main event, perhaps from Great Northern Pies.
A homemade blueberry cake for £2.50 was a return to form, lots of flavour and sweetness, good textures too. My gran would have been proud of that one. The coffees were smooth and sophisticated and come from down the road, the Ancoats Coffee Co. There appears to be no booze on offer.
Bolster the pie, please
I liked Chapter One, I might be spending several afternoons there over the coming weeks, a pile of books beside me, coffee and cake too. The atmosphere is just what's required, calm, easy. Service for the cooked food was a tad slow but then this isn't a place for rushing. The view into Heroin Gardens was lovely on a sunny day too.
Chapter One sits on the ground floor of a sixties office building that was set back from Dale Street and provided with one of those useless half-gardens that aren't big enough to really work and often act as druggy refuge. Let's hope the presence of the graceful Chapter One Books will help clean the area.
It certainly seems some people have yet to get the message the building is occupied. A couple of teenage snoggers crept behind the bushes for a cheeky embrace only to realise they were providing entertainment for book-worms with pies. It must have been a novel experience for them.
Panels, distressed concrete, a bit of vintage, loads of books, literary events, food and drink, what's not to love about Chapter One Books? It's a booster for the Northern Quarter. Give it a go.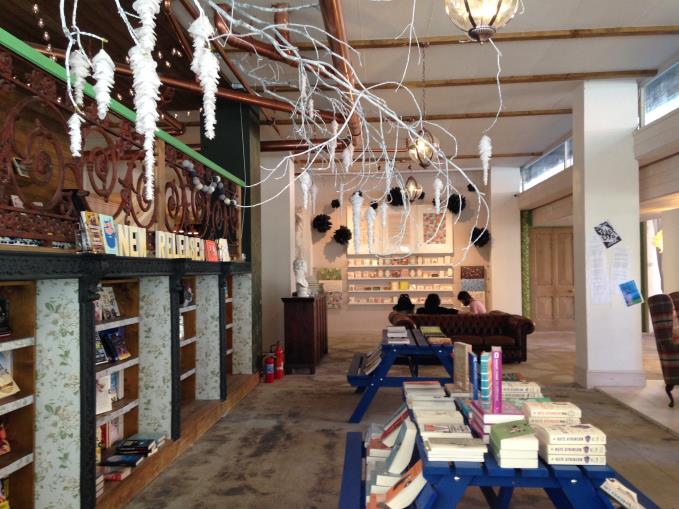 View down the shop
You can follow Jonathan Schofield on Twitter @JonathSchofield or connect via Google+
Chapter One Books, Unit 1 Chatsworth House, 19 Lever Street, Northern Quarter M1 1BY.
Rating: 14/20 (14 because I want you all to go and buy books as well as food)
Food: 7/10 (Salmon and egg stack 7, pork pie ploughmans 6, blueberry cake 7, coffees 7)
Service: 3/5
Ambience: 4/5
PLEASE NOTE: All scored reviews are unannounced, impartial, paid for by Confidential and completely independent of any commerical relationship. Venues are rated against the best examples of their kind: fine dining against the best fine dining, cafes against the best cafes. Following on from this the scores represent: 1-5 saw your leg off and eat it, 6-9 get a DVD, 10-11 if you must, 12-13 if you're passing, 14-15 worth a trip, 16-17 very good, 18 exceptional, 19 pure quality, 20 perfect. More than 20, we get carried away
Here be books and goodies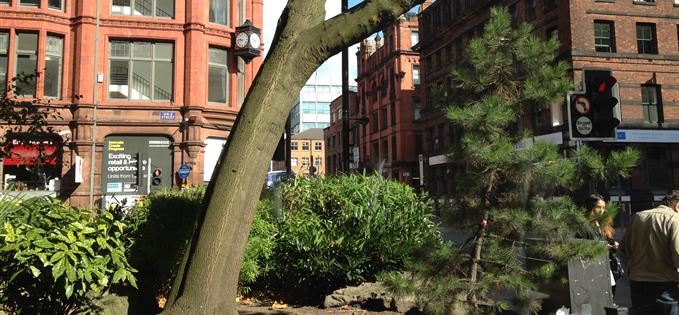 Heroin Gardens look cleaner
Easy does it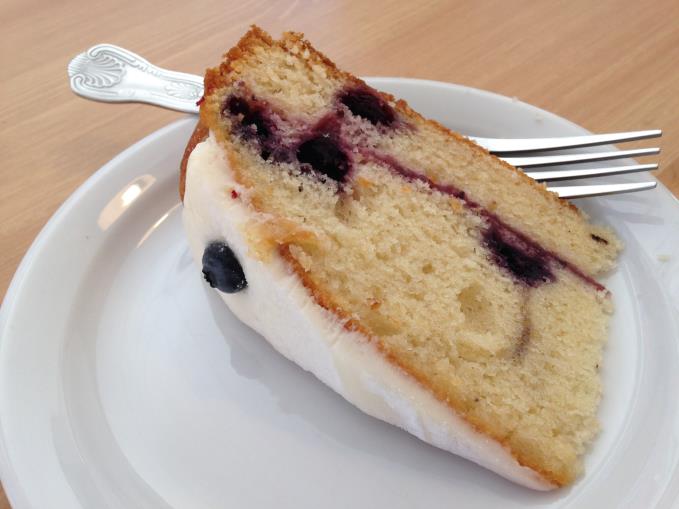 Here come the cakes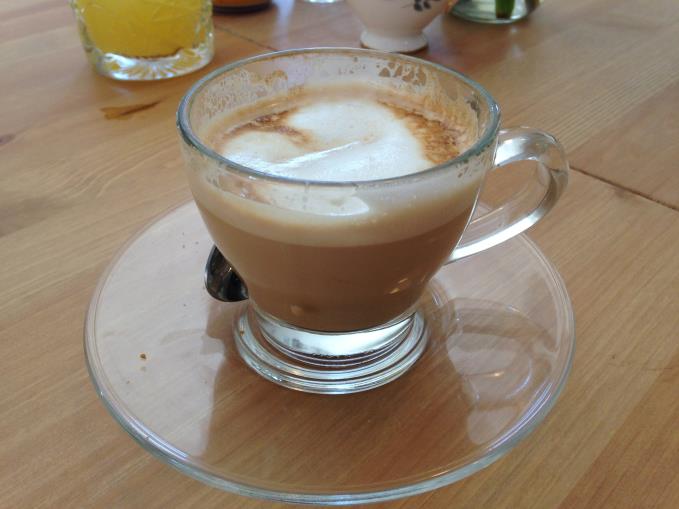 Ancoats' java