THERE'S ONLY two reasons why I visit Manchester's Chinatown: Chinese food is one, naturally.
In many ways massage is a lot like a stiletto shoe...
When I have a hankering for sticky-in-the middle pork buns Ho's bakery graciously does the honours. The other is quick access from Princess Street to the coach station. I dash in, I dash out. Others go for one of the ga-zillion All-You-Can-Eat buffets, the health shops, annual festivals and the curious 'bubble tea'. It's a district that barely sleeps under the jarring neon glare of 'OPEN' signs.
This is probably why I hadn't ventured to Chinatown to relax before now.
Bali Health Lounge is swallowed up by Chinatown's constant bustle. Based on George Street, the award-winning spa is sandwiched between two restaurants competing for custom with big, garish logo signs turned up to full luminosity. Bali Health Lounge is far more subtle. Almost covert, in fact.
On the ground floor it's 'disguised' as a telecom centre full with stiff-suited employees bashing away at the keys on computers, staring at screens with tense fixation. They don't look relaxed, either.
But continuing on an ascent up the stairs, city-centre chaos gradually makes way for peace and tranquillity.
Undoubtedly the Bali Health Lounge is as much a hidden gem in Chinatown as Corbieres pub is to St Ann's Square.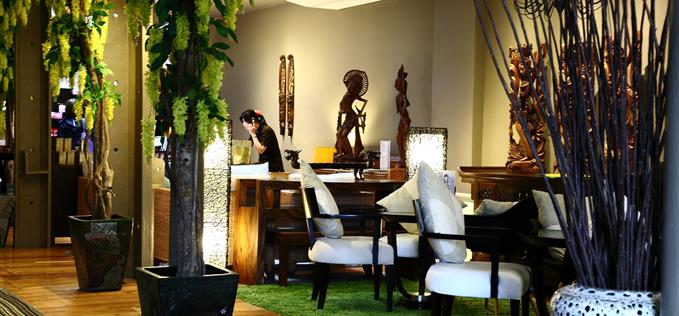 Bali Health Lounge
Inside everyone's smiling (in that toothy way spa staff have been conditioned to smile). The health lounge is, as you would hope for a spa, serene. The décor is earthy coloured, decorated with blossoms trees and Buddhist figurines. True to its name, there's many spots to lounge.
You forget that two floors below people are gorging themselves on sickly sweet and sour chicken. You begin to forget where you are. You also forget about pork buns.
On a Monday morning I was here for one of Bali Health Lounge's signature massages. 90 minutes of intensive deep tissue pummelling (£83). Massage isn't always relaxing, is it? A foot in the back. An elbow in the neck. A face in the foot (trust me, I've seen it).
And in many ways massage is a lot like a stiletto shoe. Or a three-chilli starred Vindaloo curry. Pleasure mixed with a little bit of pain (although we'd be inclined not to compare it to the bonkers activities in 'Red Rooms'). So I braced myself.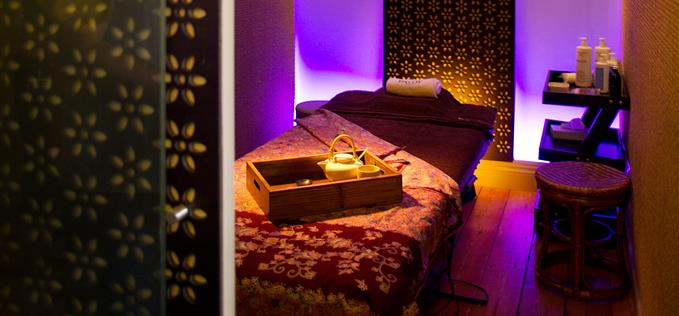 Bali Health Lounge, treatment rooms
"People assume massage is a one-off luxury. But there are many benefits of regular massages," explained Bali Lounge Manager Stephanie Duchat. "It's proven to have many health benefits; mental health, posture, you name it."
There's no need to preach about the benefits of massage when you've just been soothed into a state of bliss.
Inside one of Bali Lounge's twelve treatment rooms my masseur Andreia was expertly demonstrating a pain and pleasure balance with focused pressure on my tight spots and gently oiling the rest. A lot can happen in an hour and a half, and I'd discover a 90 minute massage means an extremely focused service. My painful knots were rolled out individually, each vertebra in my back was tended too.
And it's only with arms, palms and knuckles working into the most tender nooks of your body do you realise you spend most days in a tortured hunchback position.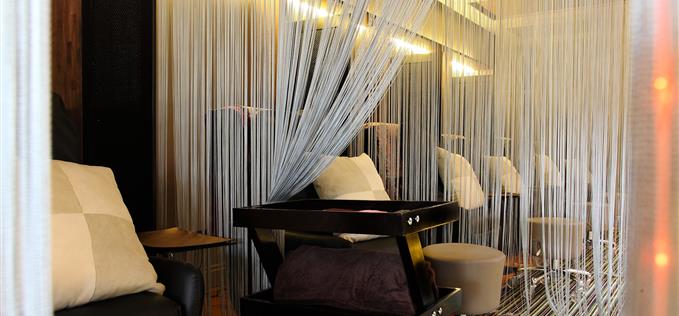 After my massage Andreia identified my tight spots and warned me of long-term issues. I'd been carrying the weight of the world on my shoulders, the stress of a working week under my shoulder blades and all my woes deep in my calf muscles.
The up-sell here would be of course to recommend more massages. They did. Once a month. Yet as stood up straighter and less languid-like, I felt I would push to spend the £83 for a better posture, more flexibility in my back and a bit of uninterrupted peace.
I'd be back at Bali Health Lounge for the selection of teas for a start. You're given herbal or fruity brew post session to help ease you back in the day. Freshly brewed with fresh ingredients, they could rival one of our city's many tea rooms.
Mostly I'll return because my back needs the Bali Health Lounge. Next time I dash in to Chinatown I'll be more inclined to stay awhile.
Find out more about Bali Health Lounge on its website.
Bali Health Lounge | 48 George Street | Manchester | M1 4HF