CATCHING UP with celebrity photographer, Rachel Joseph, was difficult, to say the least.
Known for capturing portraits of the likes of Dame Helen Mirren, The Duchess of York, Sir Ian McKellen and supermodel, Jerry Hall, she has a covetable career that doesn't keep her in one place for very long.
What I find is that Rachel Joseph is much in demand.
Despite Rachel's 'celebrity photographer' title, she isn't one of those cartoonish gregarious characters the fashion world would have you believe exist. There's no "fabulous darlings" or air kisses.
Based in Prestwich (and staying put for the foreseeable future), thirty-three-year-old Joseph is sought-after for both commercial and advertising work, as well as shooting casts of big British shows such as Cold Feet, Prime Suspect, Shameless, Vincent, Gavin and Stacey, Cracker and more.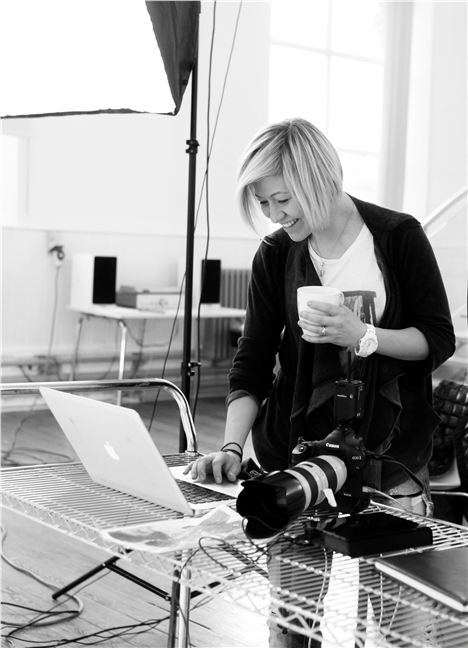 Rachel Joseph, Celebrity Photographer
We first miss each other after she's called away to capture stills for a large ITV production at The Studios, MediaCityUK. Also at the Salford Quays media complex, she shoots the best sides of some of the toothless curious figures that seek the learned advice of the infuriating Jeremy Kyle. As a freelancer you take on the good, the bad and the ugly.
"Every day is different," she explained with a massive smile when we finally meet.
On a Friday afternoon, she's in the midst of shooting Coronation Street actress Samia Ghadie in a suite within the Lowry Hotel. It's a promotional shoot for a mum friendly weekly magazine in the Sunday People, and compared to her grittier projects the task was to capture the perfect toothpaste white commercial smile.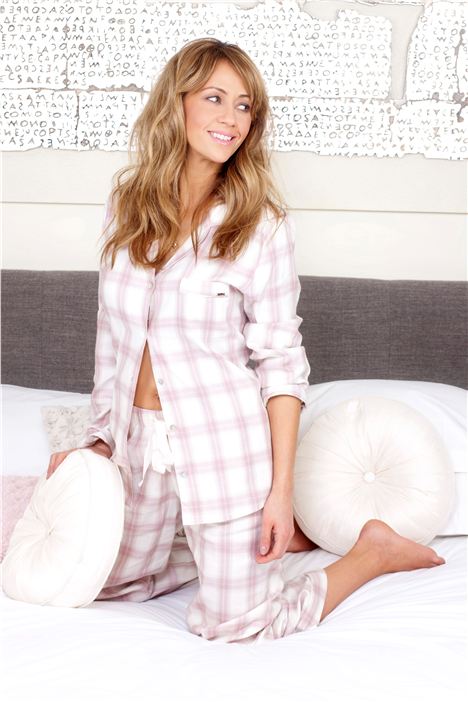 Commercial smiles on Samia's Sunday People Shoot
"I wouldn't change it and I love it all; from the big photoshoots in the studios with the massive lights, to the smaller ones," said Joseph. "All of it excites me as it's a long creative process and you have to be very quick on your feet. "
The excitement and thrill comes with the territory of a job that's taken her to the Salt Lakes of Argentina as Britain's Next Top Model's photographer and back home again here in Manchester for many celebrity photos and magazine spreads.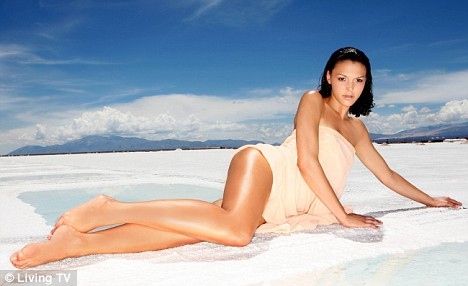 Photoshoots in the Argentinian Salt Lakes for Britain's Next Top Model.
Although, despite Joseph's 'celebrity photographer' title, she isn't one of those cartoonish gregarious characters the fashion world would have you believe exist. There's no "fabulous darlings" or "air kisses". Joseph is down to earth, chatty and more than once described things as "mint".
Joseph talks of working with Dame Helen Mirren on the set of ITV's Prime Suspect "as a really fun and great learning experience" and working with Homeland's Damien Lewis in China for BBC drama, Stolen, as one of her more interesting shoots. It's all as if it was a just an entirely normal thing to do. It goes without saying, Joseph is unfazed and at ease with working such big names.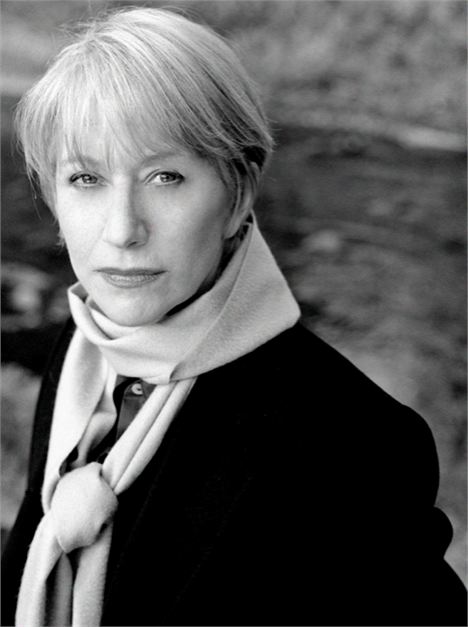 Rachel captured Dame Helen Mirren for ITV's Prime Suspect 
It's great to see someone forge such a successful creative career at a young age and also resist the usual migrate to London. Joseph has never had big smoke dreams.
"Nah, I love Manchester and I've never felt I had to move," she said shrugging off the idea.
"I work with a lot of Granada productions and local celebrities so I get a lot of work in the city. After I built up my profile it became a simple case of travelling up to London when I was needed. Of course when I was younger there was talk about moving to London but I wouldn't now."
Impressively, in a day and age where most creative professionals either give up or tirelessly pound the pavement, Joseph forged her photography career the way most are told to -  the meritocratic way. She studied photography at Staffordshire University, graduated with a first class degree and got straight to work to find her big break taking stills for ITV shows.
"I am lucky in that sense" she reflected when taking a break. "I grabbed my first opportunity and then the opportunities kept coming and I've kept working."
"What makes you so in demand?" I asked taking notes.
"I guess the proof is in the results," she explains humbly and with some thought. "I'm good at putting people at ease. I'm creative and confident with what I put out. I don't know, I just make sure I deliver."
Rachel is as humble as she is brimming with energy.
Getting back to the shoot everything moves, or rather Joseph does, at lightening pace. Samia is pretending to sip from a giant mug at this point, music blasts from the stereo and her crew of make up artists sing along.  It's all very lively and fun. Joseph moves seamlessly from taking shots, to adjusting lights to putting Samia at ease. If Samia doesn't like a shot, they retake. Done.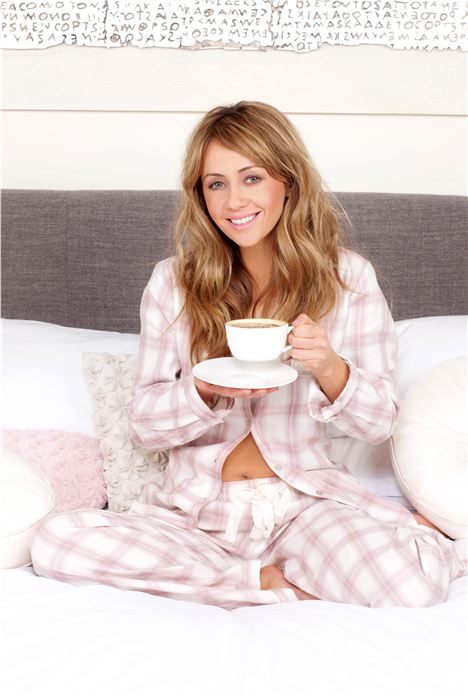 The final shot.
With that it's no wonder she's taken pictures of most of the celebrities that have come out of soaps and reality shows.
One of her clients – that chatty bonkers bloke from the tellybox, Christopher Biggins, puts it best, "She knows what she wants, and her subject. She doesn't waste time hanging around."
Watching from a quiet corner and trying not to knock over any lights, I could see exactly what Biggins meant. In a small matter of time she's announcing that she's "got it" and it's time to move on to other actress Coronation Street's Georgia May-Foote. 
Another day, another celebrity. As you do. 
You can see all of Rachel Joseph's images on her website: http://www.racheljoseph.co.uk/
Photo Credits: Jonny Vegas (BBC 3), Prime Suspect (ITV). 
Follow @LOreal_B on Twitter.