EACH and every year New Year's resolutions read like the old Des'ree song, You Gotta Be.
"You gotta be bad, you gotta be bold, you gotta be wiser..."
They're full of hope, optimism and promise for the year ahead.
"you gotta be hard, you gotta be tough, you gotta be stronger..."
They proclaim in earnest that this year is THE year and you enter the next 365 days ready to be the best you, you'll ever be. Ever.
"You gotta be cool, you gotta be calm 
You gotta stay together. All I know, all I know, love will save the day."
According to the British Mental Health Society, '80% of us fail to achieve' our new year goals.

It's the only time of year where I am no longer the picture of pessimism. I am the Dalai Lama to your Buddhist temple. I am all love, light and brimming with an unwavering passion for life. I take to the streets with a triumphant strut as a little voice in my head says, proudly, 'go get 'em girlfriend'.
My high usually dissipates by 20 January, as, like most, I struggle to commit to the gargantuan list I set for myself.
According to the British Mental Health Society, '80% of us fail to achieve' our New Year goals.
Typically so far, we've seen a large selection of New Year's Resolution articles surface on the net with, mostly, a cynical attitude. Along the lines of 'you're not going to lose weight, you're not going to quit smoking, you're going to be the same loser you've always been so why bother?'
Not one to follow the trends, with the spirit of Des'ree, I resolve that this year will be the year that I complete a least one of my New Year's goals.
I've compiled a list of some of the most common and most failed resolutions, with some useful tips and Manchester based resources to tackle them in 2014.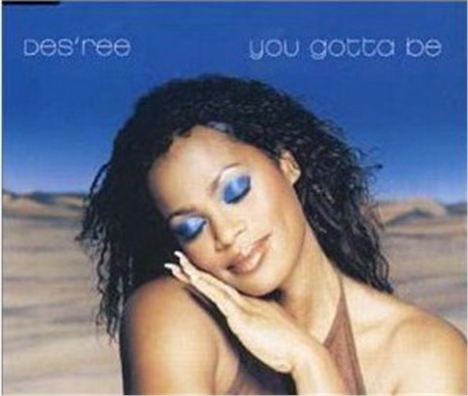 A New Year's Resolution Anthem
---
1) Become harder, better, faster stronger...
You've bought fancy sweat resistant leggings. You've made an energy pumping playlist full of hyper-techno David Guetta chart hits. You've got a cool set of neon coloured sweat bands. You've got a supply of Deep Heat just in case. You're equipped and ready to go to the gym. 
The only problem is you don't want to go.
And why would you want to go to the gym? Essentially it contains machines that leave you in pain.
Regardless, needs must, and your engorged stomach makes you look pregnant. Dear oh dear, you've developed back breasts.
TIP: Find a workout you enjoy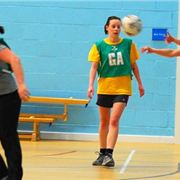 Relive favourite P.E classes


Going to the gym is the most common New Year's resolution but most failed. The Daily Mail reported in 2011 that Britons spend 37 million pounds on wasted memberships.
Exercise is better when you enjoy it. And since we should all be doing some form of it, it's better to find a workout you enjoy – in and outside of the gym.
A great suggestion is to relive the sport you wanted to try when younger, or the sports you excelled at during P.E lessons.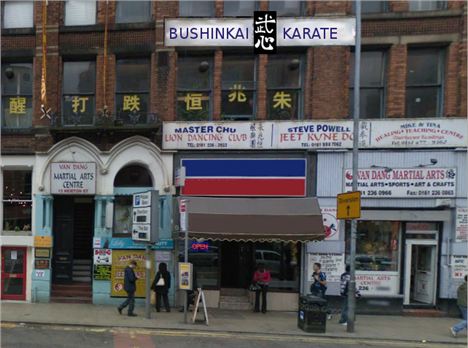 Van Dang Martial Arts, Manchester 
---
Diets are the devil...
'How to Lose Weight' was third most Googled 'How To' phrase in Britain in 2013. Search for it and you'll find a selection of 'sure-fast' diets – such as the 'Dukan' and the 'Low GI.'
When Dr Atkins introduced his protein-only diet, the celebrity world hailed him as a miracle worker and many of us followed suit. The diet promises in two weeks you can lose up to 7lbs, just by gorging on meat and vegetables. Sure, it works but side effects include lethargy, constipation, halitosis, dizziness and more.
I don't know about you but I refuse to start 2014 dizzy, constipated and with extreme bad breath. That's not the 'new year, new me' I had in mind.
TIP: Learn to cook healthy meals
Far more favourable than the word diet is 'moderation'. As you'll know from us here at Manchester Confidential, we believe food is meant to be enjoyed. Carbohydrates aren't the enemy usually - you are. Obesity issues in the UK tend to derive from our bad relationship with food and, it's important to note, 'bad dieting' has been proved to lead to weight gain.
Instead of reducing yourself to a pool of blended vegetable soup, I suggest investing in healthy cooking classes.
---
Read more...
Last year the Guardian reported four million adults didn't read books for pleasure. Despite 50 Shades of Grey flying off the shelves and titillating the young and old alike in 2012, books aren't being as enjoyed as they once were. 
Sadly, these days a lot of us tend to be far more riveted by the next episode of Homeland than some of the old literary classics. 
TIP: Venture into your local library
If you're not quite sold on those Kindle things, one of Manchester's most impressive buildings Central library, is to reopen Spring 2014. This year you'll be able to read a good novel in historic and romantic surroundings, giving yourself (let's face it) a break from phones, tablets and TV .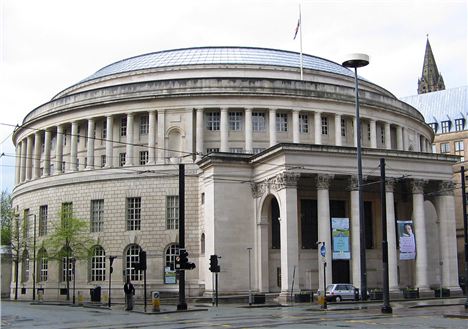 Get back to books. Central Library reopens Spring 2014
---
Break up with the little white stick...
For many to quit smoking would be like giving up a friend who's been there through all the good times and the bad times. Yet it's time to let go. It will be the biggest break-up of your life. Nonetheless, much like a bad ex, you may go back to them doe-eyed and start the love affair all over again.
TIP: Make use of NHS programmes
In early 2013 it was revealed Manchester has the highest smoking related death rates in the UK. A league table we'd probably prefer not to top.
If your addiction has progressed beyond social smoking there are a number of organisations throughout Manchester committed to helping you quit and explaining the various options available.
---
Make a budget and stick to it...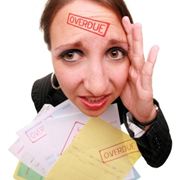 A long way until pay day...January is a long month and pay day feels  a very long way away.
Creating and sticking to a budget is necessary if we want to continue to eat well by the 31.
It seems that cueing up outside Marks and Spencer from 4am on Boxing Day wasn't worth it after all.
TIP: Online budget planners help track spending
---
Get organised. Buy a Filofax...
After fighting the mother of all hangovers on New Year's day, it's usually customary for me to get my life back in order. I buy a Filofax and get ready to colour coordinate my entire life.
Although, it's easy to get sloppy and by mid-March there's a tendency to stray from the To-Do list and wing it.
TIP: There's an app for productivity
To coincide with our smartphone lives, there are great phone apps available to help us all to get more organised.
---
Learn a new language...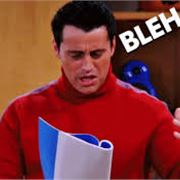 Joey Learns FrenchJe suis trés fatigue!
Translation: I am very tired.
I do not know very much else from my GCSE results 10 years ago. Learning a new language gets harder the older we get and the less time we have.
To become fluent in a new language takes time and expendable funds to take a course, spend some time abroad, or sat speaking to yourself in broken Spanish on the expensive language program, Rosetta Stone.
TIP: Make a foreign friend.