STATISTICS, damned statistics. Here are a few thought-provoking examples that have plopped in my inbox of late:  
Stat 1. Only seven per cent of us are prepared to pay over a tenner for a bottle of wine (in the North East it's only two), according to a survey by drinks specialists Harpers. Apparently more than 80 per cent of wine sold in the retail sector during the past year went for under £6 a bottle. You don't get a lot of quality for your dosh then, when 60 per cent of that goes to the Government. 
Stat 2. The number of regular drinkers of wine in France, of all countries, is in freefall. In 1980 more than half of adults were consuming wine on a near-daily basis. Today it's just 17 per cent, while the proportion who never drink wine at all has doubled to 38 per cent. In 1965, the amount of wine consumed per head was 160 litres a year. By 2010 it was 57 and it's still falling. 
Stat 3. For the first time Spain is producing more wine than any other country in the world, including Italy and France, both hit by bad growing conditions in 2013. The respective, estimated figures, in hectolitres, are 50, 47 and 42 million. Alas, a good half of vino de Espana comes from, irrigated high yielding vines from the hot plains of La Mancha and similar areas. The result is often characterless plonk, a world away from Spain's best stuff. 
In 1980 more than half of Fench adults were consuming wine on a near-daily basis. Today it's just 17 per cent.

As it happens, after last month's excursion to South America, April's wine recommendations come predominantly from France, Spain and Italy and, with one exception, don't stray above that £10 mark. Though, if you are after a sub six quidder, look away now. 
I'll start with the exception from La Báscula, the Spanish wine range brought to life by South African winemaker Bruce Jack and Brit Master of Wine Ed Adams.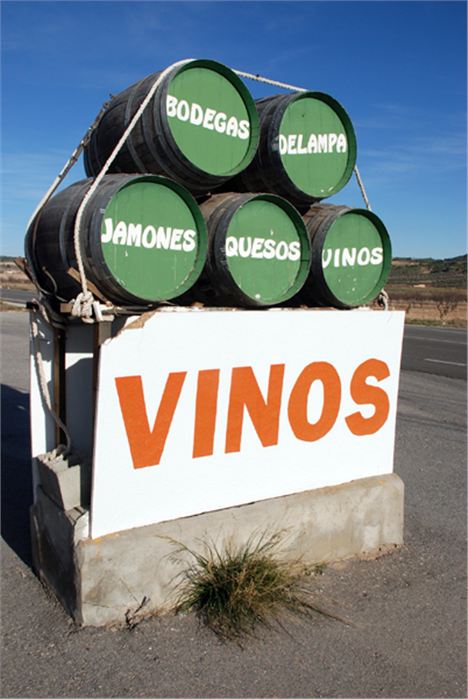 Spanish Have Us Over A Barrel
No Stone Unturned 2012 (£15.99) is a blend predominantly of Old Vine Garnacha and Cariñena from Terra Alta, a stony,old vine plot in Catalonia.  The Garnacha vines are nearly 50 years old – hence the concentration and complexity, aided by 10 months in French new oak. Oodles of dark spicy blackberry fruit and a long finish make it a perfect accompaniment for an Easter lamb dinner. 
La Báscula also produce a red and a white under the Catalan Eagle label. The 2013 vintage of Catalan Eagle White (£9.99) is a minerally but fresh, almost Rhone-like blend of Garnacha blanca, Viognier and Roussanne. 
Both are sourced by Cheadle-based importers Boutinot and are stocked by that amazing wine buffs' Aladdin's cave, D. Byrne of Clitheroe - click here.  
The clocks going forward and the overwintered broad beans starting to flower does encourage us towards, fresh aromatic whites and the Co-operative have a trio of attractive examples on special offer until 22 April. The first two are from the premium own brand Truly Irresistible range, which feature prominently in their stores' wine shelf revamp.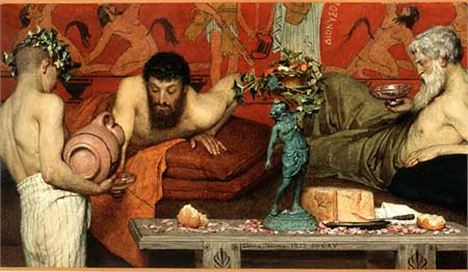 Wine, give me wine
The Co-operative Truly Irresistible Viognier Pays DOC 2012 (£8.99 to £6.99). Pale golden with typical apricot scents and creamy mouthfeel you expect from Viognier. Unexpectedly classy. 
The Co-operative Truly Irresistible Godello (down from £8.49 to £6.49). A classic cool climate white from North West Spain, the grapes harvested by hand and vinified in stainless steel tanks. Crisp and floral on nose and palate, it's a perfect pairing for seafood dishes. 
Finally from bush vines grown on granite and slate in South Africa's Swartland region, comes Curator's Choice White (£7.99 to £6.49). It's a blend of 50 per cent Chenin Blanc and almost equal measures of Chardonnay and Viognier. The Chenin gives structure, the other two a riot of peach and citrus flavours. A genuine full-bodied sunny day white.
Equally sunny is a Sauvignon Blanc/Viognier (70/30) blend of grapes from two different French regions – Gascony and Languedoc. Duo des Mers 2013 (£6.50) is made for the Wine Society. It possesses gorgeous sweet pineapple aromas and yet it is crisp and fresh on the palate.
Next, some contrasting pink uns. Piccini's Memoro Rosato Vino d'Italia NV (Tesco, £9.99) is a blend of four different grape varieties from around Italy. It has a vivid raspberry scent and is a crisp cherry cocktail on the palate.
Morrisons' Navarra Garnacha Rosé 2012 Spain (£7.99) again offers cherryish fruit. It's a touch sweeter with a slight saline edge that is quite refreshing. 
Quite, quite different. and a wine I'd never tried before is Nuy Red Muskadel (Wine Society, £8.85). It is a pale pink, sweet, lightly fortified Muscat – a South African classic. Best as an aperitif but it could accommodate cheese or even chocolate. 
An example of a wine type that is never going to fly off the supermarket shelves, but discoveries like this are what makes wine buying beyond base level endlessly fascinating.
Evuna spring tastings
The Northern Quarter branch of the Spanish specialists (it's on the corner of Thomas Street and Tib Street) is hosting a sampling of wines fresh to the list, with matching canapes, on Monday 28 April from 6-9pm. Price is £25 a head. To book contact Natalia@evuna.com or ring 01618331130. Evuna will follow this with their quarterly wine tasting on Monday, 19, May 6-9pm, taking over the Deansgate restaurant. To book ring 0161 819 2752 or email enquiries@evuna.com. 
The School of Wine, Manchester
THERE are still a few places available on this new venture by Kate Goodman, resident expert on the BBC's Food And Drink show, and Italian wine specialist Ian Dogherty. 
They are running a series of one-off wine courses at the Northern Quarter's Market Restaurant. The pair will be roaming the globe to present evenings packed full of advice for wine beginners and beyond in this line-up: French Connection (15 April and 24 June), Italian Job (29 April and 8 July) and Going Down Under (13 May) – all priced at £25 a head. There's also Bring On The Bubbles on 10 June, price £30, which is at Terrace on Thomas Street. For full details of these and more advanced courses visit this link.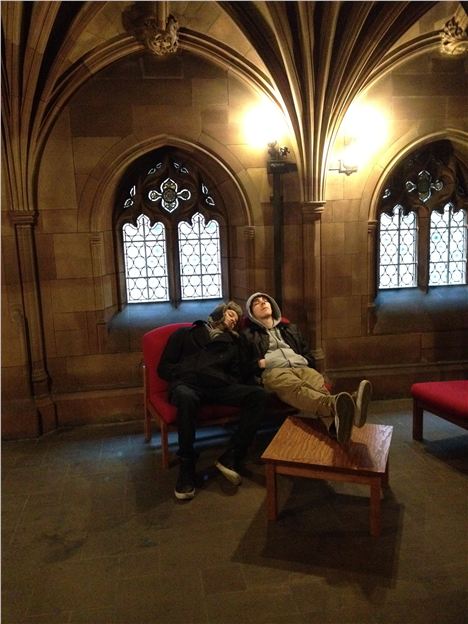 Wine can lead to a necessary siesta