CONFIDENTIAL's Neil Sowerby likes a drop. From the ancient terroir of Piemonte to the new wave wineries of New Zealand, he has travelled far in search of the world's finest wines. Closer to home he has explored the city's best new wine bars and, no snob, lauded the efforts of Lidl and Aldi as well as his favourite indie merchants.
Here he makes his pick of the Manchester's Top 10 Restaurant Wine Lists. And while he was researching, why not check out the best dishes to go with his wine choices?
THE CHOP HOUSES
If wine were a religion George Bergier would be Pope (there are Polish precedents). Certainly since his arrival in this country in 1968 the veteran wine buyer for the Victorian Chop House group has trained and sent many excellent sommeliers out into the trade to spread the gospel: life's too short to drink bad wine. Not that you are faced with that option when surveying the trio of city centre wine lists he so lovingly oversees. The selection was described by the influential Wine Spectator magazine as "one of the most outstanding wine lists in the world". Certainly it's among the best value for classic Burgundies, Riojas and the like thanks to real deal bin-ends and a generous cash margin policy on finer wines, allowing you to 'trade up'.
Plus there are 47 wines by the glass, informed by a catholic (sic) taste that enables you to try English wines by the glass – in the whites the fresh, floral Three Choirs Coleridge Estate and among the reds the glorious fruit rush that is Bolney Estate Pinot Noir (each £5.50 for 125ml, £8 for 175ml and £10 for 250ml – George is an advocate of such a choice). On a more stellar note, with the backing of his boss Roger Ward, George was allowed to put together 'The Best Wines in the World' – by the glass, allowing, via the Coravin device, access to some amazing Grand Crus and the like. And, of course, ManCon was there in force to check these were up to scratch before unleashing them on the public in 2104 – at The Perfect Wine Dinner. Standards haven't dropped.
Mr Thomas's tomschophouse.com, 52 Cross St, M2 7AR; Sam's samschophouse.com, Back Pool Fold, M2 1HN; Albert Square albertsquarechophouse.com, Memorial Hall, 14 Albert Square, M2 5PF. Read the wine list here.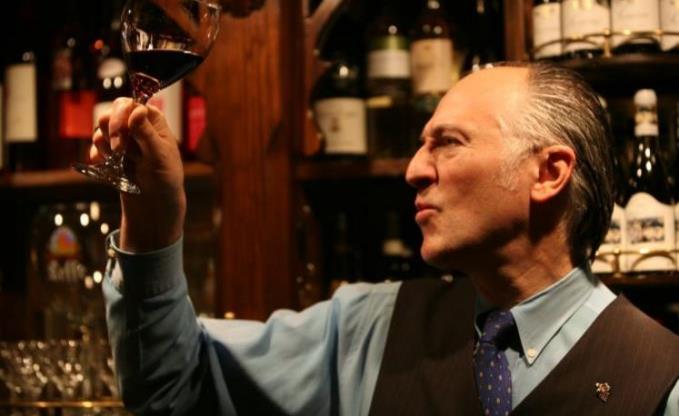 George Bergier
---
HAWKSMOOR
Will Beckett, co-owner of Hawksmoor, has a mum who just happens to be wine writer for The Guardian. So this year when the superior steakhouse chain created a six course Hawksmoor Classics Menu (£70, £130 with drinks), a kind of greatest hits compilation to celebrate a decade of existence, Fiona Beckett was enlisted to choose the matching wines. And lovely they were, but any random selection from the Hawksmoor list would hardly have disappointed. As GQ put it (succinctly for once) "There's nowhere else that combines steaks of this quality with drinks of this calibre". OK they were including the classic cocktail list but you wouldn't pair your Porterhouse rare with a Full-Fat Old Fashioned or a Vieux Carrè (later perhaps?) but a Crittenden Estate Pinot Noir 2013 from Victoria (£10.50 a glass, £42 a bottle) might do the trick – or a bottle of Chateau de Rochemorin 'Hawksmoor Claret' 2007 from Bordeaux at £48.
And for that special occasion look no further than a modern Provencal classic benefiting from even more bottle age, Domaine de Trevallon 2001. Whites are equally impressive, over half French but to accompany fishy delights (yes, they do them well) such as scallops with tarragon and garlic, Brixham crab with brown shrimp or native lobster I'd suggest a wild card, Hatzidakis, 'Cuvee 15', Assyrtiko, 2014 (£49) from Santorini in Greece. Staff are well-versed in the list, which (in the rarities section) touches the dizzy heights of £1,444 for Domaine de la Romanee Conti, Échezeaux Grand Cru, 1999. We'll have two then! For the more budget conscious every Monday is 'bring your own' with a corkage charge of £5.
Hawksmoor, thehawksmoor.com/manchester 184 Deansgate, M3 3WB. Read the wine list here.
---
EVUNA
Food is important at both branches of this thirteen-year-old Spanish restaurant, but especially at the Deansgate branch with its soaring vinoteca shelves the grape seems to rule. There's almost a library feel to it, except during the boisterous regular public tastings, where owner Jane Dowler introduces the latest discoveries from her Iberian travels. In a city where so many wine lists are sourced from the same three or four large merchants this spirit of independence is so refreshing. Who else is promoting the wines of Extremedura, say? Welcome then to Bodegas Habla, at the heart of that fierce drought-ridden land to the west of Madrid, where the Ribera del Guadiana is Extremadura's Denomination of Origin for wine, one of the newest in Spain. The white using 100 per cent Sauvignon Blanc is a triumph of new wave winemaking.
Next tasting on October 3 unveils new wines sourced from the Valencia region, where young winemakers are recuperating old vines. All well and good, you might say, but we want Rioja. The UK accounted for one third of wine sales from that Rioja region and Evuna stocks some toothsome examples from family producers. Bodegas Santalba's oak fermented and aged 100 per cent Abando Rioja Blanco, all peaches, lime and lush texture, is classic white Rioja, while flagship for their untraditional sustainable approach is the cherryish, spicy Santalba Ecologica red, where the level of antioxidants through natural and ecological means is the highest in the world.
Evuna evuna.com, 277-79 Deansgate, M3 4EW; 79, Thomas Street, M4 1LQ. Read the wine list here.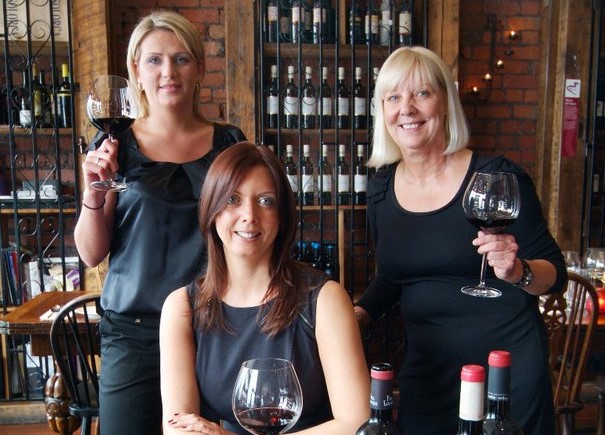 Evuna (L-R): Eva, Jane Dowler and her mum Frances
---
GAUCHO
Phil Crozier, Gaucho's long-standing wine director, is a hero of mine, crafting a wine list totally in tune with the Argentine food ethos of the groundbreaking steak chain. Nicknamed 'Mr Argentina', Phil has mucked in on site, helping create the wines he wants or nurturing young winemakers the length and breadth of this brilliant wine country. The results are there for all to see on the definitive Gaucho wine list – wines for every food pairing from ceviches to every steak variation. CAU, Gaucho's cool little brother chain, benefits from the same buying power and wine nous. Check out my recent evaluation of their attractive and affordable range – Playful Wines That Still Pack A Punch.
Yet that's small fry to the treasures on the Gaucho main list, some at prices that reflect their uniqueness. Even when not eating there I'm happy to spend a lost afternoon working my way through it in the restaurant's penumbral little bar off Deansgate with lots of temptations by the 175ml glass. Malbecs stand out, of course with more than 70 on the list. Splash out on the unoaked Colome 'Teruno de Gran Altura' 2014 (£54.50 a bottle) from some of the highest vineyards in the world – ripe, figgy black fruit with a hint of beetroot and a lovely purity. Alternatively go leftfield for a Familia Schroeder 'Piedra Cereza' 2015 Pinot Noir (£8 a glass, £32,50 a glass. It's a violet-hued chocolatey, sour cherry delight that shows Patagonian Pinot Noirs can rival acclaimed Kiwis from a similar latitude.
Gaucho gauchorestaurants.com/manchester 2A St Mary's St, M3 2LB; CAU caurestaurants.com 700 Wilmslow Rd, Didsbury M20 2DN; Orange Building, Media City, M50 2HE; 22-24 Water Lane, Wilmslow, SK9 5AA.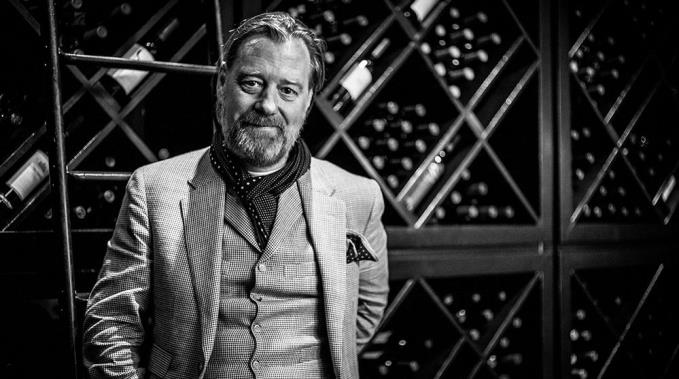 Gaucho wine director Phil Crozier
---
IBERICA
My first encounter with Iberica was through wine. I was a guest of Barcelona Region Tourism, who'd invited me to a Cava tasting at the Spanish chain's Canary Wharf restaurant. The boutique producer, limited edition sparklers we tasted were a revelation and it's good to see one of my favourites on the list at Spinniingfields. Gramona Lustros III 2004 puts to shame many vintage Champagnes being peddled in the city. OK, it costs £75 but you get honey, orange zest, apricot, granite minerality and great length. Sherry, as you'd expect, is also vibrant here. Bone dry and brinily intense, Manzanilla La Guita.D.O. Manzanilla de Sanlucar de Barrameda (£4 copita £33 a bottle) takes on that plate of olives or anchovies superbly. The upmarket chain's wine guru Fernando Gonzalez once told me they are reluctant to put lower price Rioja on the list; they are keen to encourage diners' sense if adventure into lesser-known regions.
Well-trained staff share his enthusiasm, so ask about the Godello or the Mencia, learn what wine matches the various regional dishes. A white grape I'd never met before is Verdil and indeed it is in massive decline in its native Valencia region with just 50 hectares under vine, but winemakers such as Toni Arraez have recognised its potential. His Bodegas Arraez A2 Verdil (£26) is a lime-scented, grassy yet spicy white – yes, perfect for Paella. The Verdil is exclusive to Iberica, as is a lot of the list. That's the case with my red recommendation – Sers Singular 2014 (£33.50) from Somontano in Aragon (Iberica's wine list comes with a Spanish region map, which is helpful). Violet-scented nose, vanilla tinged, subtle oakiness with a spicy aftertaste, this is an attractive red from a small family firm. Oh yes, and it's made from another Spanish grape that isn't Tempranillo – Parraleta. It's a perfect partner for Segovia suckling pig if you can afford the mini-porker's £195 price tag.
Iberica ibericarestaurants.com 14-15 The Avenue, M3 3HF. Read the wine list here.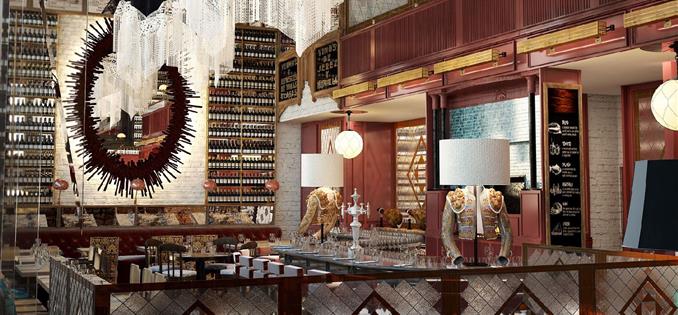 ---
MANCHESTER HOUSE
The wine list here is as varied and interesting as head chef Aiden Byrne's food. The best way to experience it, as a complementary delight, is to order the wine flight to accompany the tasting menu, £75 a head for the twelve courser. For the less extravagant the wines by the glass is among the best around, starting with the beautiful Billecart-Salmon Reserve Champagne at £10.50 a glass and a Kiwi Sauvignon that lives up to the expectations, Craggy Range Te Muna Road (£9.50 for 175ml, £13.50 for 250ml), intense with a steely minerality. There's also a better roster of half bottle than at rivals (my favourite, Ata Rangi 'Crimson' Pinot Noir 2013, like the Craggy Range from the Martinborough region).
Manchester House has been adept at sourcing from less mainstream merchants recently and it shows. I particularly like the Burgundy list though it is pricey. My pick thanks to an abundance of bottle age is the expressive Volnay Sanetnot Premier Cru 2008 (£95) from Pierre Morey's biodynamically run vineyard. For the truly extravagant, the restaurant lives up to its glamorous image by listing Louis Roederer Cristal Brut 2005 for £700, but you do get a magnum for that.
Manchester House manchesterhouse.uk.com, 18-22 Bridge Street, M3 3BZ.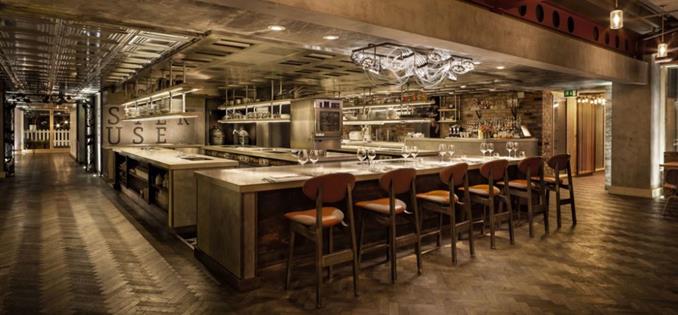 ---
CAFFE GRANDE PICCOLINO

There are strong wine lists devoted to the old country at all the upmarket Italians in the city centre – San Carlo, Cicchetti, Rosso – but I've been most impressed recently by the range at the revamped Piccolino, where head sommelier Dario Barbato and regional wine sommelier Gabriele Allessandoni have compiled a collection that encompasses unknown regional gems and a fine and rare selection at attractively small mark-ups. The latter are available via the nifty Coravin device, where a needle through the cork siphons of the wine, replacing it with a blanket of argon gas. Needle out, resealed the wine left will keep for up to a month.
If you seek the classics, Caffe Grande boasts a top shelf of Tignanello and Sassicaia, Gaja, Biondi-Santi and the original 'Mr Amarone' Quintarelli. For something different, though, try a glass ofJermann's Vintage Tunina (£65 a bottle, £12 a glass) from Friuli – a blend of sauvignon blanc, chardonnay, ribolla gaia and malvasia istriania – or Foradori's Granato, a vibrant Teroldego red, also from the north east, this time Trentino that is £14 a glass or heady but velvety 100 percent Aglianico Radici Taurasi from Campania, one of the South's finest reds (£10.50). For everyday recommendations get advice from the waiting staff sporting 'wine guru' badges.
Piccolino individualrestaurants.com/manchester 8 Clarence St, M2 4DW. Read the wine list here.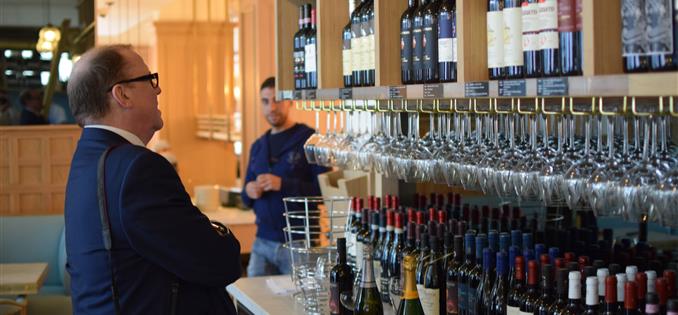 Gordo surveys Piccolino's wine wall
---
SIMON ROGAN at THE FRENCH
One of life's great pleasures is to indulge in The French's ten course tasting menu, lovingly prepared by head chef Adam Reid. OK, it costs a cool £85 a head and yet the whole experience is incomplete without the matching wines for an additional £75 (for eight glasses) or, splashing the cash the Superior Wine Flight at £90 per person for six-courses and £150 per person for ten. These are all chosen by head sommelier Filippo Zito, ever-present along with Reid and restaurant manager Kamila Plonska since the restaurant's arrival at The Midland Hotel in 2013. Filippo, when we checked out his list, was just off back to his native Sicily to help with his family's latest wine harvest. Now that's what you call hands on. Filippo points out that many of the wines recommended with the tasting menu dishes are not list regulars – "it keeps it all fresh and surprising".
He uses up to ten different suppliers, through The Midland, so it's a different list from L'Enclume at Cartmel. Still the Rogan flagship's house wine supplier, Buon Vino of Settle, does feature in the challenge to accommodate matches for dishes such as Smoked eel in cultured cream, toasted seeds, beetroot, apple marigold, Cornish mackerel pickled with preserved rhubarb celeriac, apple and nasturtiums and, of course, Ox in coal oil, pumpkin seed, kohlrabi and young shoots. General list favourites include an aperitif of glorious English sparkler Nyetimber Blanc de Blancs 2009 (£15 a glass), a Kiwi take on an Austrian signature white, Tinpot Hut McKee Vineyard Marlborough Grüner Veltliner 2014 (£45 a bottle) and from Italy's Trentino region a wild raspberryish and almondy red, Marzemino Poiema, Eugenio Rosi, Vallagarina 2012. Biodynamic and from Buon Vino. Result!
The French the-french.co.uk The Midland, The Midland Hotel, Peter St, M60 2DS.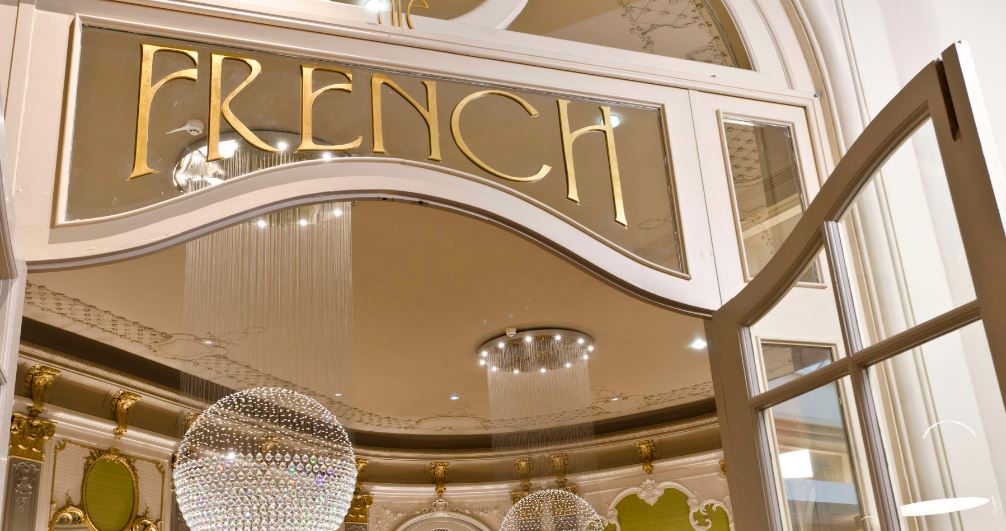 ---
TAPEO
No apologies for choosing a third Spanish restaurant's list. It could have been more as the Iberian invasion of Deansgate and its sidestreets continues apace. Tapeo has got most things right with its contemporary look and cuisine and its nod to the old country's wines is comprehensive. Owners Natalia Esquerdo and Nacho Perez hail from Valencia, which shows in Tapeo's prowess with rice dishes. They are also proud of their local wines; the house cava, Pago de Tharsys comes from a family winery 70km east of the city. The table wines are pretty good, too – try a glass of Nuestra Bobal Pago de Tharsys (£8.80), all smooth blackcurrant and vanilla – but hard to resist at Tapeo are the sherries. The first time I encountered Natalia she poured me a crisp and saline Gutierrez Manzanilla (£4) and a saucer of marvellous Campo Real olives, marinated in oregano, marjoram, fennel and garlic.
The manzanilla is the bone dry end of their sherry range sourced from Bodegas Gutiérrez Colosía, vinifying in Puerto Santa Maria for larger bodegas since 1838 until it started bottling its own sherries in the 1990s. The sweetest example is their Colosía Pedro Ximenez, which smells of Christmas cake and tastes of treacle but with acidity and a hint of pepper giving it edge. My favourite Tapeo wine though is a white from Andalucia made by one of Spain's leading female winemakers from an indigenous grape. Cristina Calvache Jaen Blanca is a glorious fusion of tropical and mineral. Viva Espana.
Tapeo tapeoandwine.com 209 Deansgate, M3 3NW.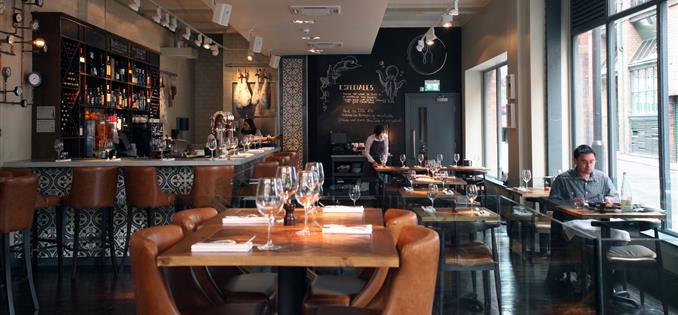 ---
UMEZUSHI
I like the clarity of this fine Japanese restaurant's website, as precise as the wonderful sushi its small team create. Good to see it name checks suppliers, including its wine sources – not the usual suspects – Enotria, Rodney Densem Wines, Amathus and Pacta Connect. The latter specialists provide a range of Croatian and Slovenian wines you won't find anywhere else in the city. Organic, natural and biodynamic wines feature, too, fitting the uncompromising culinary ethos of this tiny, smart oasis underneath railway arches near Victoria Station.
One day to accompany my savoury freshwater eel nigiri, crab uramaki and roasted hamachi collar I'll pluck up the courage to order Malvazija/Sauvignon Blanc/Pinot Grigio 2009, a limited edition 'orange' wine from Croatia described as "Dried candied fruit, figs and marzipan aromas, not unlike a palo cortado, and its tasting resembles a Christmas cake: orange peel, dried fgs, honey, caramelised nut". At £58.95 a bottle it is a leftfield punt, but your sense of adventure can easily be assuaged by my favourite Umezushi white, Urlar Organic Pinot Gris 2013 (£35.95) from New Zealand's Wairarapa. Pear, apricot, honey, cream, pure, finishing long. The reds are an inspiring choice, too, even if I can't quit pair them with the food in my mind. Perhaps the Wagyu beef, but that means an Ouch! in the bill. Umezushi also offers Japanese Koshu wines and, naturally, a stupendous choice of sakes, but that's another story altogether. A real bargain on the list is the Krug Grand Cuvee NV at £140, which is below shop price.
Umezushi umezushi.co.uk 4 Mirabel Street, M3 1PJ. Read the wine list here.