BREW taps – you can't get much closer to the malt and hops you love so much than being served inside the actual brewery. You're guaranteed ultra fresh ale at a refreshing price, perhaps even sample some experimental brew not available in the pubs and bottle shops.
It's open house at Mark Welsby's brewery under the Dantzic Street arches every third Saturday of the month...
Never has so much been so readily available.
Peer into any railway arch and you'll find a brewery is a modern Manc mantra and there's usually space for a bar area. OK, you may have to stand up or squat on an old keg among the mash tuns but there's likely to be street food and even a DJ. So party on.
The brewery taps even offer the chance of a proper crawl on those weekends when several open concurrently – a sure sign of summer. In Manchester centre the ultimate hop odyssey is the Piccadilly Beer Mile, featuring the likes of Track, Alphabet, Squawk and Chorlton. Alas, the website hasn't been updated for some time, but it's easy enough to check out taps' opening times and one-off collaborations via social media.
And if you don't happen to inhabit the trendiest city ever (official) there are brew taps scattered across our whole beer-rich region. Here is our Top Ten in alphabetical order, beginning naturally with Alphabet:
Alphabet
The Tap Yard will be open every Saturday from now on in, 2pm to 9pm, with the promise of a DJ set and bands plus scran from the likes of Nasi Lemak. Tom Evans creates some amazing beers, the one to aim for is the beetroot and horseradish saison, as refreshing as it sounds.
99 North Western Street M12 6JL alphabetbrewing.co.uk @AlphabetBrewCo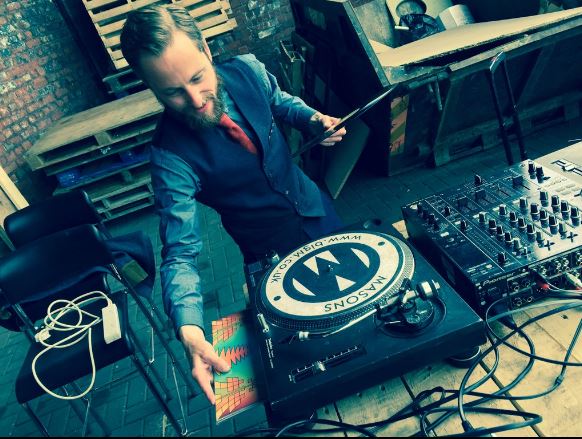 Beer Nouveau
It started as Britain's smallest commercial brewery (42 litres a batch in Prestwich) but brewer Steve has never looked back since taking over the former Privateer premises and is currently expanding into what was Cave Direct next door. More room for their brew tap the last Saturday and Sunday of the month – the next one is May 28/29, 12pm-9pm. If there's any left, go for his latest brew, Wee Beastie, a 9.6 per cent Imperial Russian Stout. After that weekend they will be opening every first Friday and Saturday of the month.
Their last tap focused on beers from the wood - a Beer Nouveau speciality as well as updating old recipes (they are currently brewing their own version of a JW Lees XXX Ale from 1903 for Manchester Beer Week).
75 Temperance Street M12 6HU beernouveau.co.uk @BeerNouveau

Blackedge
This regular brewery bar was set up in 2015 as part of the move to their current mill premises. Six handpumps dispense the Blackedge cask range plus a changing guest beer. Ask for their IPA India Pale Ale, which is lavishly hopped with four different American varieties to give it that typical grapefruit aroma. Opening hours: Thurs and Fri, 4pm-11pm; Sat 2pm-11pm; Sun 2pm-7.30pm (opens 12pm Bolton Wanderers match days).
Moreton Mill, Hampson Street, Horwich BL6 7JH blackedgebrewery.co.uk @Blackedgebeers

Blackjack
Traditionally they run their taps the last weekend of the month March to September, but the next big event is on Friday 20 May (6pm-11pm ) and Saturday 21 May (12pm-11pm). Expect a varied mix of street food and live music to accompany Rob Hamilton's eclectic roster of beers, best sampled in the beer garden with its recycled wood tables and herb plantings. Our beer tip: Aces High, a 5 per cent Classic IPA.
36 Gould Street, Manchester M4 4JT blackjack-beers.com @Blackjackbeers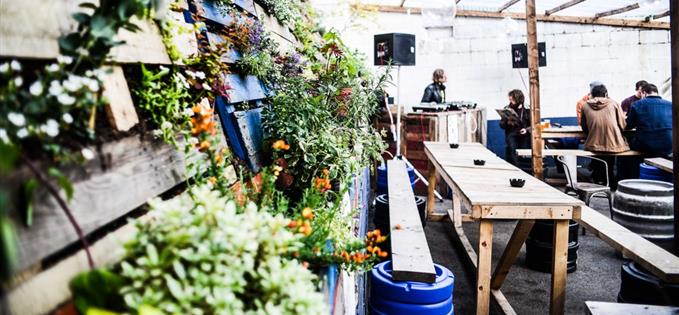 Cloudwater Brew Co
The procession of seasonally changing double DIPAs has convinced even the doubters that this much-hyped brewery start-up is the real deal. These and their porters are of immense strength but Cloudwater also have a subtle touch with lower alcohol session beers. We'd currently recommend their Bergamot Hopfen Weissen, a hoppy wheat beer infused with bergamot (lemon zest last year, this year bergamot oil is added, too). You can sample their range every Saturday at the slightly out of the way brewery. It is open at 11am for a tour and tutored tastings, then the tap operates from 12.30pm to 4pm. Book online here.
Units 7-8, Piccadilly Trading Estate, M1 2NP cloudwaterbrew.co @cloudwaterbrew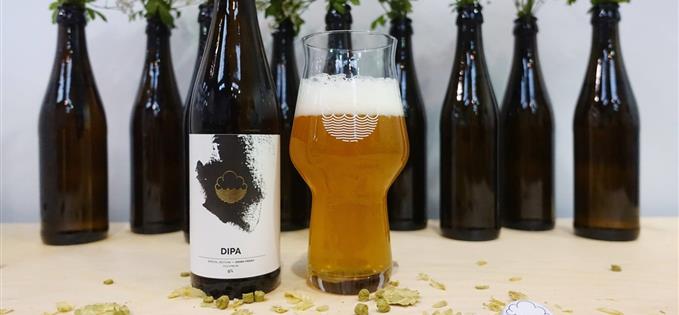 Irwell Works
Situated above the working brewery, this tap is open from 12pm to 11pm Tuesday to Sunday. Dogs are always welcome, children until 6pm in what is a real community bar, perhaps the pubbiest in all this list. There's live music every Thursday and a folk night on the first and last Wednesday of the month plus regular comedy sessions. The real draw, though, are the beers served from eight handpumps. We like the English pale ale they do named after Richard Mason, who built Irwell Works in 1888 – hoppy but restrained.
Irwell Street, Ramsbottom, Bury BL0 9YQ irwellworksbrewery.co.uk @IrwellWorksAle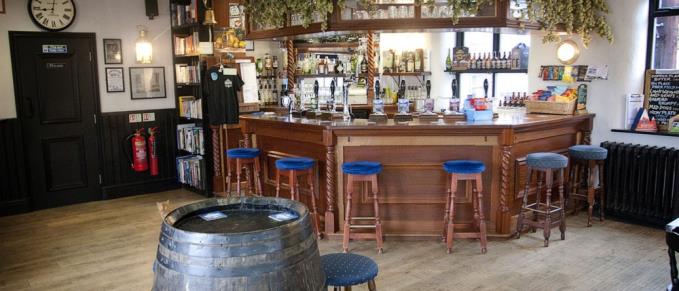 Runaway
It's open house at Mark Welsby's brewery under the Dantzic Street arches every third Saturday of the month (May 21 is the next one up, 12pm-10pm) for a monthly food fair organised with Green Quarter food and drink event specialists GRUB. The May food line-up is Low 'N' Slow, probably the UK's best street BBQ, Taiwanese scran from Maiden Taiwan, Fritto Italian Street Food and Indian street food from On The Goa. Almost any beer from the Runaway range – unfiltered, unpasteurised and conditioned in keg and bottle – will do nicely here, but the pick is the 5.7 per cent American Brown Ale, its caramel sweetness balanced by a whack of intense hoppiness.
12 Dantzic Street, Manchester M4 4JW therunawaybrewery.com @RunawayBrewery
Seven Bro7hers
The Brothers McAvoy are planning a summer opening for their new bar in Cutting Room Square, Ancoats, which it's rumoured may feature a mini-brewery. Meanwhile, the last Friday of every month, from 5pm till late, they host their Brewback Fridaytap at their brewing HQ on the Waybridge Estate ('not very far from MediaCity'). It's usually very convivial with cocktails, live music and street food from the likes of Chaat Cart. Wash it down with their EPA English Pale Ale, all hoppy, floral and, fancifully, with green tea notes.
33 Waybridge Enterprise Centre, Daniel Adamson Road, Salford Quays, Manchester M50 1DS sevenbro7hers.com @SEVENBRO7HERS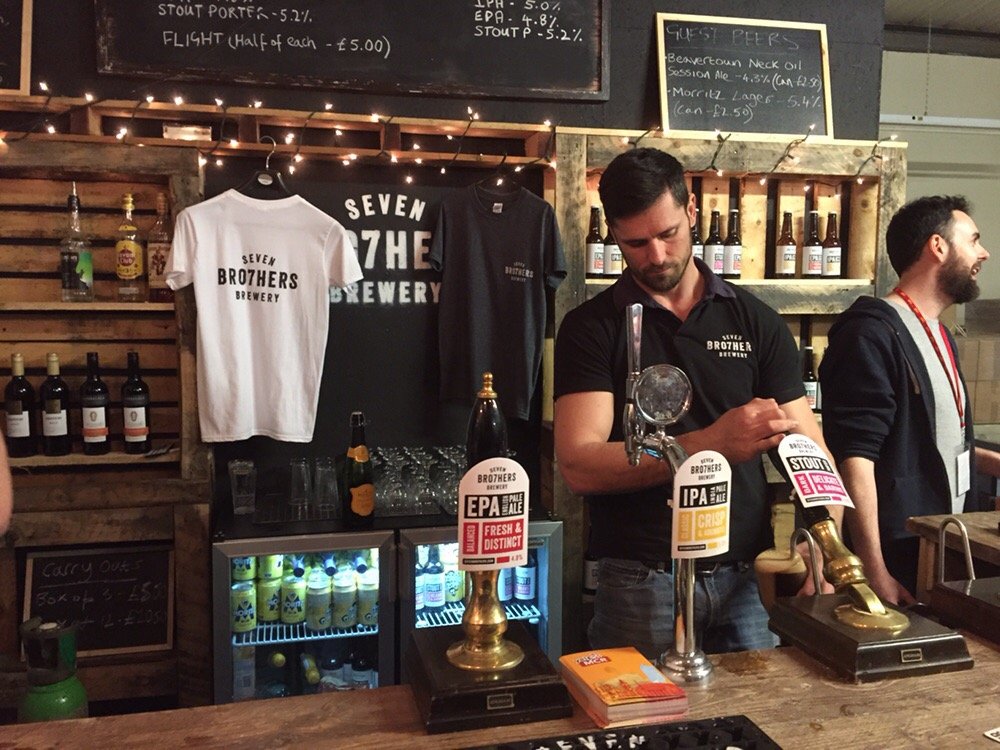 Torrside
The next Torrside tap down at the Marina is scheduled for May 28 and 20 (the aim is every last weekend of the month). The name is taken from the Torrs, the 70ft deep gorge cut by Derbyshire's Goyt and Sett rivers.The three former home-brewers who set up the brewery last year have certainly Peaked early with a string of excellent ales. Go for the unfiltered, unfined I Am Spartacus, 'Inevitable US IPA'.
Wharf Warehouse, New Mills Marina, Hibbert St, New Mills, High Peak SK22 torrside.co.uk @Torrside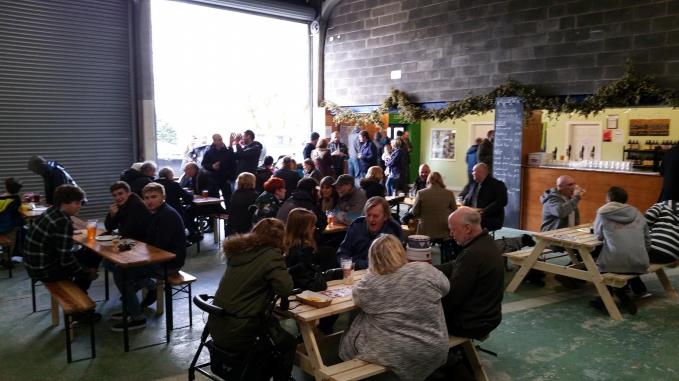 Track
Put it down in your diary as a must. Track's tap is back on Saturday June 11 in collaboration, with regular brewery partners, Ardwick-based Squawk, as part of Manchester Beer Week. Music and food promised. Both outfits produce a mean pale ale – Squawk Pale offers a toothsome overload of Cascade, Citra and Amarillo hops, while Track Sonoma is the perfect, citrusy session ale. 5 Sheffield St, Manchester M1 2ND trackbrewing.co @trackbrewco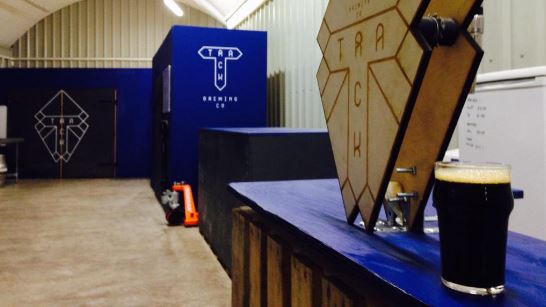 So that's a Top 10.
Look out also for events at First Chop Brewing Arm (Unit 3, Trinity Row, Salford M3 5EN). Operating out of a railway arch again in Salford, combining hop-driven beers, a secret garden and regular gigs – they also run a bar called the Ramsbottom Tap in that town. Also check out occasional open sessions at amazing sour beer specialists Chorlton Brewing (69 North Western Street, M12 6DX). Finally, for the adventurous, catch a train to Huddersfield at weekends to check out the Magic Rock (Willow Park Business Centre, Willow Ln, Huddersfield HD1 5EB) US-style brewery tap to sample some of the UK's best craft beer and a fine array of street food. This is how to do it.
Powered by