SUMMER is here and you're probably sweating like a horse with a dicky leg.
Still, hot as it may be, summer is a great time to be eating out in restaurants. Why? Because unless you have a vast outdoor terrace (like those jammy buggers at the Oast House) summer is traditionally a crappy period for restaurants. Folk want to be outside, skipping in the grass and nibbling on watermelon.
What does this mean for you? Deals. Some are Confidential deals, some aren't, but they're some of the best you'll find this month in Manchester...
MANCHESTER HOUSE - Two courses for £27.50, three £32.50, six £60.
Turns out it needn't cost all your pocket money to dine at one of the North's finest restaurants. Aiden Byrne's Manchester House offers a lunch menu starting from £27.50 inc. barbequed smoked eel, steamed monkfish and braised short rib of beef (sample menu). Between midday to 2.30pm.
MENU HERE - Tower 12, 18 Bridge Street, Spinningfields, Manchester M3 3BZ. 0161 835 2557.
MR COOPER'S HOUSE & GARDEN - Two courses £16, three courses £20
This month Mr Cooper's by Simon Rogan is offering a surprisingly reasonable lunch deal (12-2.30pm), with three courses including pan fried chicken livers, hot smoked salmon and Mrs Kirkham's Lancashire cheese for only twenty quid.
MORE HERE - The Midland Hotel, Peter Street, Manchester M60 2DS. 0161 932 4128.
SAM'S CHOP HOUSE - Two courses £14, three courses £17
Down in the belly of this traditional Victorian tavern the cut-price menu is available Monday to Friday, midday to 3pm, and Monday to Thursday, 5.30pm to 7.30pm.
BOOK HERE - Back Pool Fold off Cross Street, Manchester M2 1HN. 0161 834 3210.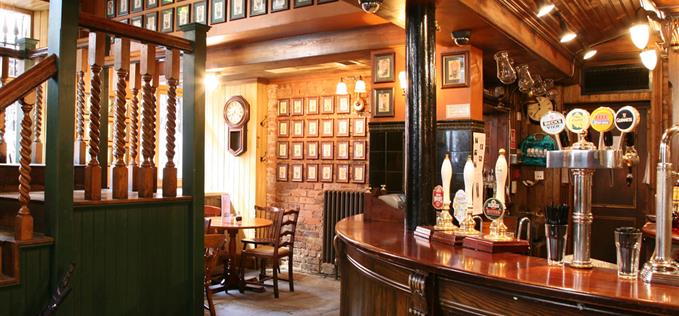 Sam's Chop House
HARVEY NICHOLS - Three courses and a cocktail for only £20.
Returning to the Second Floor from Wednesday 1 July, indulge in three courses from a new summery set menu, alongside a welcome cocktail for just £20. Blimey. Available Mon to Sat (Mon: 17.00 - 18.30 & Tue to Sat: 17.00 - 21.30)
BOOK HERE - 21 New Cathedral Street, Manchester M1 1AD. 0161 828 8898.
1847 - £20 for £40 of food
Manchester's award-winning veggie restaurant are offering £40 worth of food for £20 for lunch and dinner until 31 July. Offer only available when booked on the link below (not available Friday and Saturday from 5pm).
BOOK HERE - 58 Mosley St, Manchester M2 3LQ. 0161 236 1811.
FILTHY COW - 2-4-1 on all food
Any burgers, any sides, any day, any time, just mention this tweet - 2-4-1 until 31st July.
MORE HERE - 10 Tib Lane, Manchester M2 4JB. 0161 839 5498.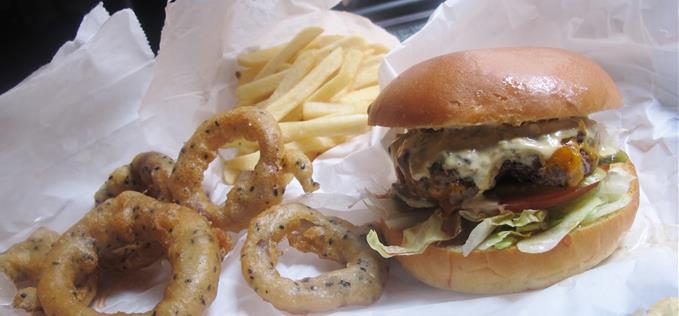 Filthy Cow
MALMAISON - Two courses £19.95, three courses £24.95
Until September the Mal are offering two courses for £19.95 and three courses for £24.95 including sea bass ceviche tacos, tiger prawn linguini and tuna sashimi nicoise. You can also pick up a Chateaubriand, fries, sauce and bottle of Malbec for £50 (two people).
BOOK HERE or call 0161 278 1000 - 1-3 Piccadilly, Manchester M1 1LZ.
SAKANA - Graduation Special
Graduating this July and fancy a treat? Peter Street's new Pan Asian restaurant Sakana is offering a special £16 Graduation menu with a free bottle of Presecco for four.
MORE HERE or call 0161 884 1292 - 23 Peter Street, Manchester M2 5QR.
TARIFF & DALE - 50% off on Mondays
Try out Northern Quarter's latest new opening on Mondays and get half price grub.
MENU HERE - 2 Tariff Street, Manchester, M1 2FN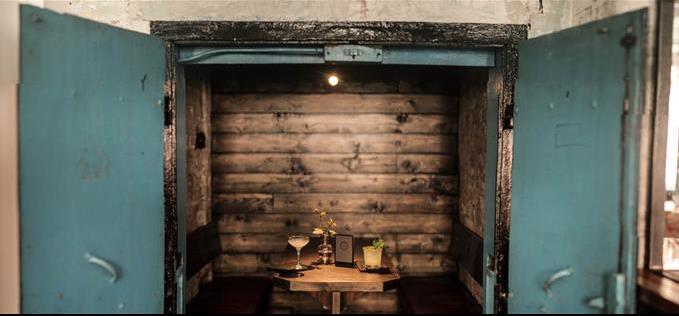 Tariff & Dale
CRAZY PEDRO'S - 16" Pizza for £7.50
Sunday to Friday between 5pm to 9pm is Happy Hour at Crazy Pedro's, where you can pick up a 16" whopper, usually £12.50, for £7.50. It's 2-4-1 on cocktails too - just what you need on a Monday.
MORE HERE - 55–57 Bridge St, Manchester M3 3BQ. 0161 359 3000.
AVALANCHE - 50% off the a la carte menu on Sunday lunchtimes, or two courses for £13.95, three for £16.95
BOOK HERE or call 0161 237 1101 - 2 Booth St, Manchester M2 4AT. 0161 237 1101.
SCULPTURE HALL - 20% of the new menu
Sculpture Hall? What's that? Well, it's in the Town Hall and is arguably the finest dining room in Manchester. The perfect opportunity then to drop in with 20% off the new menu. Until 23rd August.
VOUCHER HERE - Town Hall, Albert Square, Manchester M60 2LA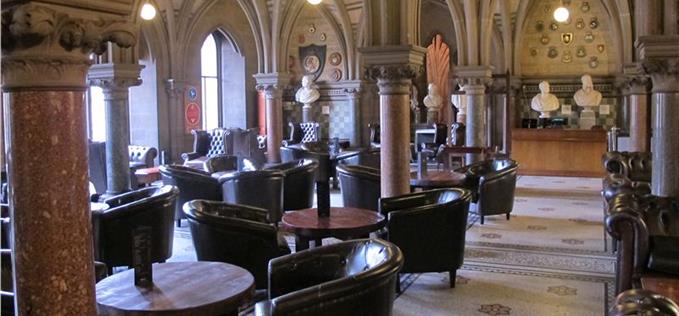 Sculpture Hall
SCENE - Buy one Thali, get the second half price
A Thali is an Indian platter containing a selection of dishes with accompanying bowls known as Katoris. Choose from lamb £8.95, chicken £8.50 or veg £7.50. Offer is available between midday to 3pm. Handy for a quick Spinningfields lunch.
BOOK HERE or call 0161 839 3929 - 18 Leftbank, Spinningfields, M3 3AJ.
EFES TAVERNA - 30% off food on Fridays evenings
Enjoy 30% off light bite Meze plates £14.50pp, the two course menu £19.50pp or three courses £24.50pp.
MORE HERE - 46 Princess Street, Manchester, M1 6HR. 0161 236 1824.
PANAMA HATTY'S - Two courses £13.95 & Steak Sunday

Two-course summer set menu is just £13.95 and it's available all day every day apart from Saturdays when it's available until 5pm. There's also Steak Sunday - half price steak when you purchase a starter.
MORE HERE or call 0161 832 8688 - 43a Brown Street (just off King Street), Manchester M2 2JJ.
ROSSO RESTAURANT - Two courses £14.95 & Sunday 3 courses £20

Two-course July set menu is £14.95 (available Monday to Thursday 12-6pm and Friday & Saturday 12-4pm). On Sunday enjoy a three course roast for £20pp, available all day. Add a bottle of wine to either set menu for £9.95. During these periods, Rosso are offering a Summer welcome amuse-bouche to all diners (over 18) with an Italian take on Pimms using Aperol Spritz.
BOOK HERE of call 0161 832 1400 - 43 Spring Gardens, Manchester M2 2BG.