WE began by attempting to list a few of our favourite neighbourhood restaurants in the region, smaller venues serving great food in the suburbs, but found ourselves arguing over the exact definition of a 'neighbourhood restaurant'.
Some areas, like Chorlton and Didsbury, are actually just one long bistro
Is it an unassuming, locally-minded sort of place serving reliably decent food? Is it somewhere reasonably affordable where you might eat several times a week, as opposed to a 'destination restaurant' which you might head for only on special occasions? Are we sticking with modern British cuisine, or is your favourite neighbourhood restaurant a mecca for mezze or an independently owned Indian?
We'll start the ball rolling with our recommendations, and then have the usual heated debate in the comments section. Some areas, like Chorlton and Didsbury, are actually just one long bistro, so you'll have to forgive us if we don't give your favourite a mention.
---
Altrincham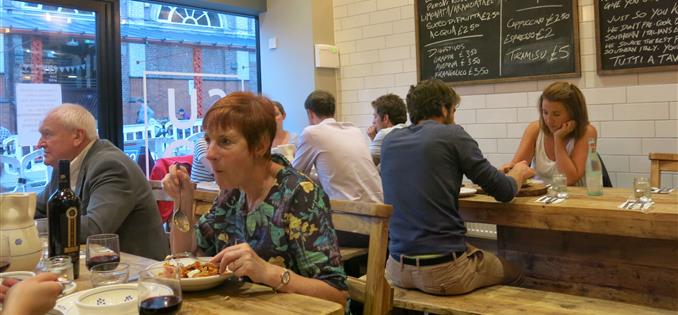 Our pick of the town is the excellent Sugo Pasta Kitchen, which specialises in southern Italian regional cooking. This simple and relatively small restaurant has been wowing locals with their ever-changing blackboard menu of dishes, featuring more unusual types of pasta lovingly cooked with seasonal ingredients, served on handmade Puglian plates. When we went, we were blown away by a heavenly bowl of seafood broth with perfectly al dente cavatelli and fresh fennel tops.
Whilst in the area... for bricks and mortar bistro food as opposed to the eating options available in the nearby award-winning market hall, over 2 million customers have enjoyed eating at Francs Restaurant on Goose Green since it opened in 1992. We're also looking forward to Porta tapas bar from the brothers behind Chester's Michelin Bib Gourmand-rated Joseph Benjamin, which is set to open in September.
---
Chorlton
Walk in any direction from the main crossroads and you'll stumble across a number of neighbourhood bistros and casual dining venues with an international flavour. The Beech Road area is an actual micro-climate for growing independent eating places such as The Parlour, The Lead Station and Chorton Green Brasserie round the corner. If you're heading towards food-shopping stalwarts The Unicorn and The Barkakan, pop into Mary and Archies for a retro supper, Gray's Larder for locally sourced dishes, or go to pop Double Zero for a sourdough pizza fix to go with your BYO bottle of Tuscan red.
Whilst in the area... there's De Nada for South American cuisine and San Juan for some excellent tapas.
---
Didsbury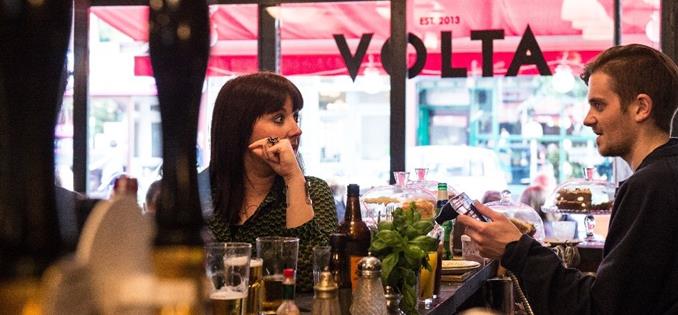 Both Didsbury village and West Didsbury are alive with the sound of neighbourhood restaurants, with Burton Road being their beating bistro heart. This single street boasts award-winning venues wall-to-wall including Volta, The Rose Garden and Pomegranate. Although many of the national chain restaurants have now set up shop in this bustling suburb, there are still a huge number of smaller places to eat that we'd highly recommend.
Whilst in the area... Albert's, sibling of the city centre venue is much loved by locals. Bistro West 156 serves food and drink all day and we recently enjoyed some unique Indian food at Indique further along across the Metrolink tracks. We're also very much looking forward to the opening of Hispi - a third neighbourhood bistro by chef Gary Usher - which opens on School Lane next month.
---
Heaton Moor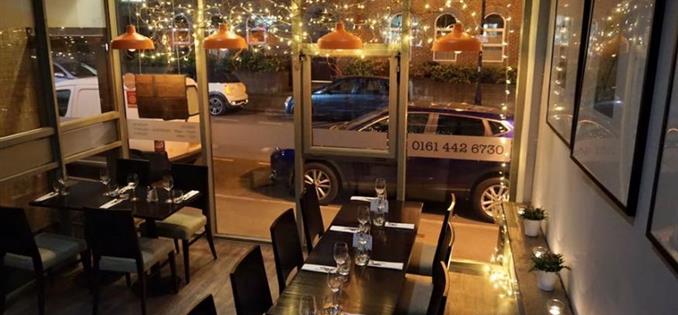 This suburb tucked somewhere between Didsbury and Stockport has, over recent years, become home to such a decent number of eating places that it should consider changing its name to 'Eaten More'. We enjoyed our visit to Brassica Grill owned by Chef Paul Faulkner whose experience includes the kitchens of Zinc, The Modern at Urbis, Harvey Nichols and Albert Square Chop House. Typical dishes include salt beef Scotch egg, baked cod with quinoa and pumpkin or a Barnsley chop cooked on the grill. Just don't leave without enjoying their signature raspberry soufflé, it's one of our rare 10/10 dishes.
Whilst in the area... Damson has been packing them in for years thanks to their flexible eating options from fixed price to a la carte and tasting menu. It's become a destination for consistently good mid-week dining as well as for special occasions. We also really enjoyed our visit to Easy Fish for some deliciously fresh seafood and fish dishes.
---
Northern Quarter/Ancoats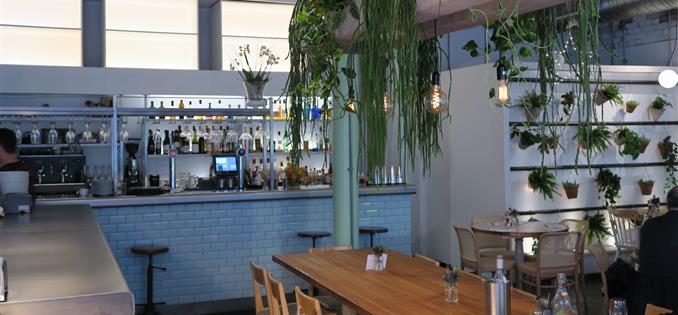 At what point does the city centre veer out and become a suburb? With the ever-growing population of city centre dwellers, we have to take into account the rise of independent dining establishments within Northern Quarter and on the outskirts in Ancoats.
Describing itself with the words 'neighbourhood dining', Evelyn's sits in Manchester's Northern Quarter serving the ever-expanding number of locals with fodder all day from a healthy breakfast to sandwiches, small plates and heartier globally inspired meals ranging from Lamb with Chilli, Mint, Quinoa, Pomegranate and Salsa Verde to Masala Sea Bream with Spiced Chickpeas, apple and shallots. The owners also own Mughli in Rusholme and The Railway Kitchen in Alderley Edge.
Whilst in the area... round the corner is popular French bistro 63 Degrees and veteran NQ neighbourhood restaurant, TNQ. Also, head towards Ancoats to fill up on handmade, wood-fired pizza from the increasingly popular Rudy's.
---
Ramsbottom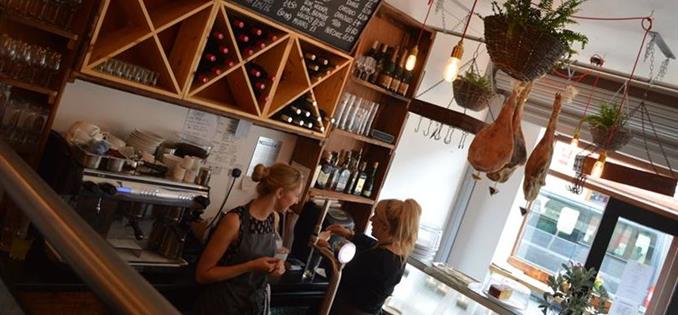 This northern outpost is another hotbed of local dining options serving the community with a range of (mostly locally sourced) options. We always have a lot of love for Levanter where Joe Botham, Flamenco guitar teacher, lover of all Catalan cuisine and self-taught chef presides over the pass serving tapas and a range of smashing seasonal Spanish dishes and Sherries. They don't take bookings so just turn up and grab a seat. If there's no room, try your luck at their other place round the corner, Baratxuri.
Whilst in the area... We love going to Hearth of the Ram, especially for Sunday lunch or for one of their special gourmet events. We also love the Eagle and Child, although it's a pub, we wanted to mention it now that ex-Volta head chef and MFDF Chef of the Year 2015 Alex Shaw has started working there.
---
Sale
A number of bistros and neighbourhood restaurants have caught our attention. We really enjoyed our recent visit to The Fat Loaf, an independently owned 'local gem' that's been serving the community with decent scran for over a decade. They have a reasonably priced set menu and let you bring your own booze in on Mondays. It's the place to go for a proper cheese and onion pie, a reasonable priced skate wing, or a good steak.
Whilst in the area... Next to Brooklands Road train station is a fantastic Armenian bistro called Masis for a mezze and kebab feast. Also in Sale is the bustling Chez Nous which serves classic but unchallenging bistro fodder.
...so, go on then, what have we missed?