WE are awash with beer festivals this summer and beyond. Here are a few to wet your whistle at, starting with ambitious newcomer Manchester Beer Week, a citywide celebration running from June 10-19.
Re-fill those steins! Snaffle those schnitzels!
It's the brainchild of beer blogger Connor Murphy and offers an array of beer-related events to please everyone from the hophead geek to the casual quaffer.
The main festival sponsor is the area's oldest brewer JW Lees, who are collaborating with one of the newest, Cloudwater, to create the official MBW ale to be brewed at Lees' Greengate Brewery. Expect to get your first taste of it at the Beer Week launch party at the Marble Arch, Rochdale Road, on the evening of Friday 10 June.
JW Lees have also contributed historic recipes as four breweries seek to revive long-forgotten styles for one of the festival's most fascinating events, 'A Taste of Manchester's Brewing Past' at the Smithfield on Monday 13 June.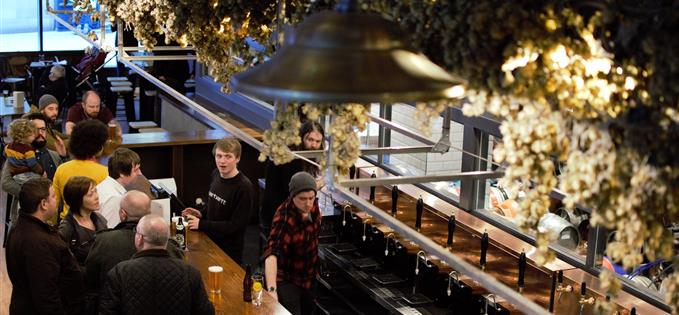 Cafe Beermoth
We are in geekier territory for 'The Power of Yeast' two days later at Brewdog, where brewing's unsung hero, overshadowed by the mighty hop, is supposed to come into its own. Or at least that's what collaborators Lallemand Yeast hope as four breweries brew exactly the same base beer, using the same malts and hops but fermented with a different yeast strain. Over to you Torrside, Runaway, Thirst Class and Tickety Brew.
Other MBW events are more straightforward - brewery takeovers of bars, beer dinners, even a tour of Manchester's Heineken Brewery, while the doyenne of beer writers, Melissa Cole, will match beer to chef David Gale's food at 57 Thomas Street on Sunday 12 June.
The whole event is still evolving. Keep up to date via @mcrbeerweek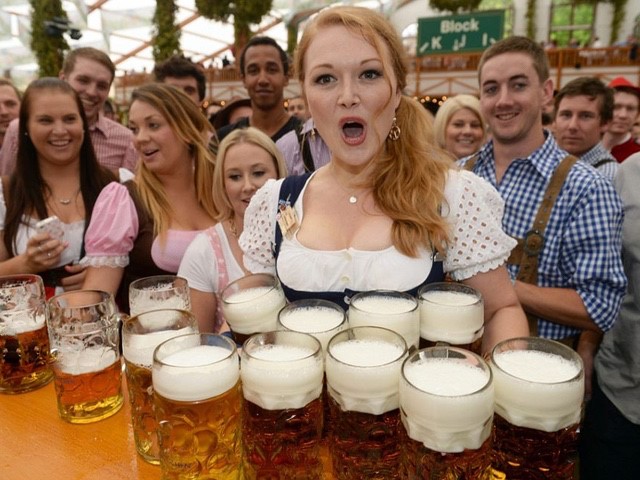 Bierfest, Manchester
Re-fill those steins! Snaffle those schnitzels! From June 1-5 Albert Square will be hosting a Bavarian-style oompah-pah pop-up village for the five-day German Bierfest. Beyond beer and bratwurst, the wooden huts will be selling Sekt and authentic German products and there'll be kids' activities, too.
If you'd prefer to buy British, check out CAMRA's 30th Stockport Beer & Cider Festival, which runs from June 2-4 at Edgeley Park, SK3 9DD. Over 200 beers, ciders and perries are promised plus live music. Full information and advance tickets from here. Thur, June 2, 5.30pm (entry £2); Fri, June 3, noon-4pm (£2) and 4pm-11pm (£5); Sat June 4 (noon-11pm (£2). Free to CAMRA members, except Fri from 7pm, when it's £3.
Another CAMRA event for the diary is the three-day Left Bank Beer Festival scheduled for the People's History Museum at the end of July. It's being organised by the recently formed Central Manchester branch of CAMRA in the Edwardian Engine Hall and will feature 80 beers from Greater Manchester breweries, including keykeg conditioned beers from the likes of Runaway plus ciders, perries and some foreign beers. Food will be available in the museum's Left Bank Cafeteria. Thur, July 28, 4pm-10.30pm (free to CAMRA members/non-members £2); Fri 29, noon-10.30pm (£1/£3, after 5pm £3/£5); Sat 30, noon-10.30pm (£2/£4). Left Bank, M3 3ER.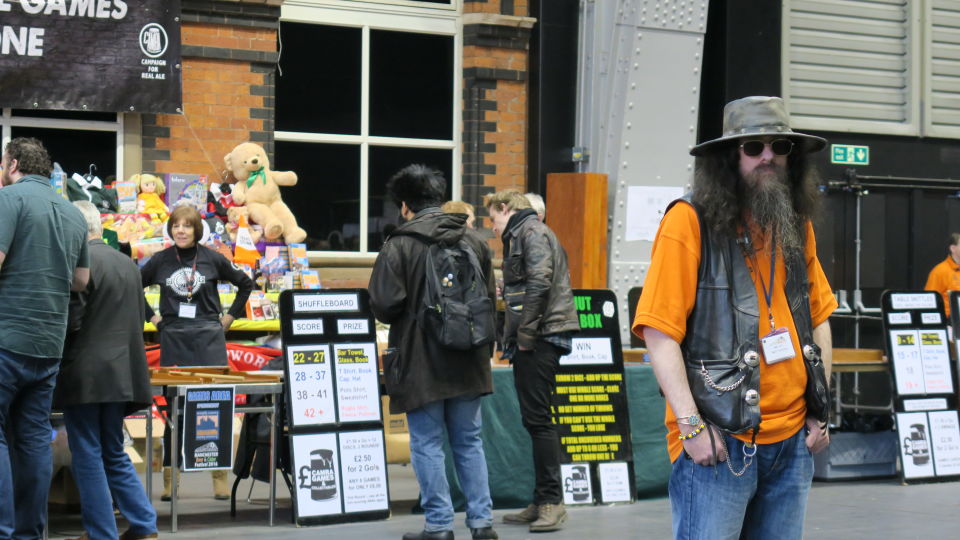 Manchester Beer and Cider Festival
Looking even further ahead, Indy Man Beer Con will be back at the Victoria Baths from October 6-9. There's a ticket launch on June 15 as part of Manchester Beer Week, where they'll offer a limited number of pre-sale tickets. Tickets are expected to go on sale live online that evening. Check for confirmation via @IndyManBeerCon and prepare to act swiftly – this is an exceedingly hot ticket.
Manchester Beer and Cider Festival was also a huge success this year in its new venue, Manchester Central. Organisers have confirmed they'll be back there again January 19-21 in 2017 with an extra 30 per cent of the Main Hall to play with.
Some of us like more intimate events, just as we prefer intimate gigs to Arena blockbusters. Always worth a visit is the upcoming Chorlton Beer & Cider Festival (July 7-9), which is taking place in St Clement's Church, Edge Lane M21 9JF. For latest info visit @ChorlBeerFest
Powered by