AS SOON as the first of the Autumn leaves began their downward descent we began to imagine a crisp, cool, cuddle-friendly wardrobe complete with beautifully-made outerwear, gigantic swaddling scarfs (cc Lenny Kravitz) and good old sturdy stomping boots. (And yes as the temperature dropped a mere degree we were already dusting off the onesie and filling up the hot water bottle. So 'fashion').
It's difficult to pick just one best buy from my AW16 wardrobe
Autumn/Winter is the season to re-emerge as a real Trendy-Wendy. The A/W '16 catwalks indicated a season of romantic renaissance dressing (velvet, bell sleeves, and corsets), throwback 90s puffer jackets, sexy leather trench coats and statement sleeves.
So which key pieces should we be spending our money on? Five top Manchester fashion insiders have below shared their best buys (so far) this month.
Share yours on Instagram with #WhatIWoreMCR hashtag.
IRENA D WORLD | REVERSIBLE BOMBER JACKET - TOPSHOP | £50
"When I first saw this Two -In- One Reversible bomber from Topshop it immediately reminded me of a jacket shown on the Gucci SS16 catwalk. This gorgeous piece in bright green satin decorated with dragons on the back deserves a lot of praise, not only for its beautiful appeal but also for its versatility. It works with virtually anything, whether it's a fancy slip dress or just a pair of track pants, plus being reversible I can easily combine it with many different pieces. I added my Zara wrapped jeans, Stella McCartney platforms and Balenciaga city bag."
Bomber jacket
---
FASHION CRAVER | ANIMAL PRINT COAT - MARK & SPENCERS | £99
"Leopard print is a big player in my wardrobe whatever the season and with animal print being one of the major trends for AW16 there are some great pieces around. It was love at first sight when I saw this Marks & Spencer's coat. I think there's something striking and stylish about a full-length coat and let's face it, your coat is the first thing people are going to see during autumn/winter so why not make a statement?"
Find the Fashion Craver website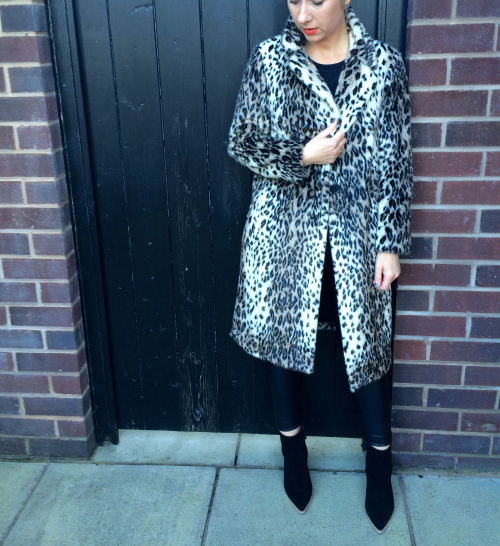 Animal print coat
---
FASHION PANIC | RUFFLED SHIRT - H&M | £29.99
"It's difficult to pick just one best buy from my AW16 wardrobe, but I had to choose something I cannot stop wearing: this fab frilled H&M shirt. You may have seen it on numerous bloggers and it's definitely popular as it's sold out online (but still available in stores). It's on-trend, versatile and above all wearable. The frill/ruffle trend is not going anywhere, so this little gem is the perfect way to incorporate the trend - it's under £30 too. Dress it up with wide leg trousers and a clutch, or stay casual by tucking it into some mom jeans, it's definitely my 'must have' piece this season."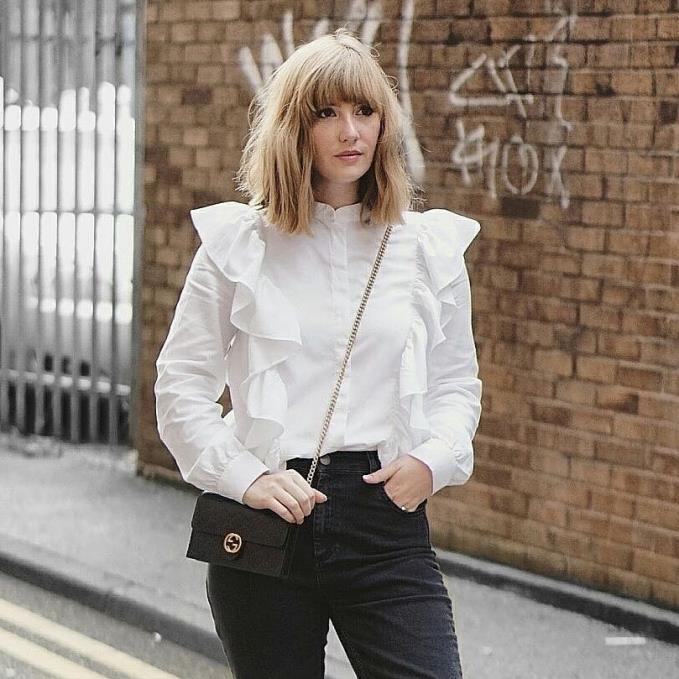 Lauren
---
JUKEBOX BECK | VELVET DRESS - ZARA | £22.99
"My favourite Autumn/Winter '16 purchase is this pink crushed velvet slip dress from Zara. For as long as I can remember I've been obsessed with velvet and it dominates my wardrobe throughout the colder months. Anyone who's crossed my path around party season will more than likely have seen me celebrating in a perfectly festive dress of said fabric. It just gives that instant luxe edge to your look, with added associations of dandy debonair, witchy glamour and medieval fancy dress. With so many of this season's collections recalling seventeenth-century aristocracy and featuring luxurious pieces that are far from normcore, opulent velvet has inevitably seen a real renaissance and it dominated the catwalks earlier in the year. Everyone from Elie Saab to Balmain and Armani to Versace have paraded their models in divine velvet pieces, with the trend certainly not reserved solely for flouncy gowns. So yes, I subscribe to the adage that velvet is for life, not just for Christmas."
Find Jukebox Beck on Instagram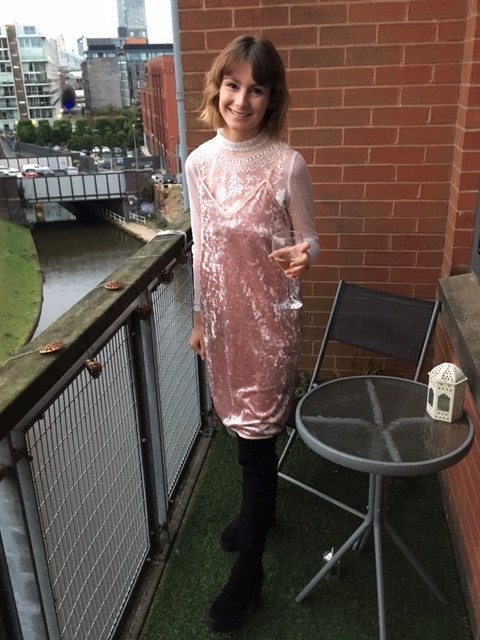 Rebecca Ryder's
---
A-LISTED | BEIGE MARL POLO NECK - H&M | £14.99
"With Autumn/Winter right on our doorstep, my wardrobe wouldn't be complete without a good cable knit jumper. I'm in love with this H&M beige marl polo, it has to be my perfect purchase for this season. It's slightly oversized but super warm and because it'sa neutral tone, it can be worn with a midi length skirt or skinny jeans. It cost £14.99 and I wouldn't be without it for the coming winter months."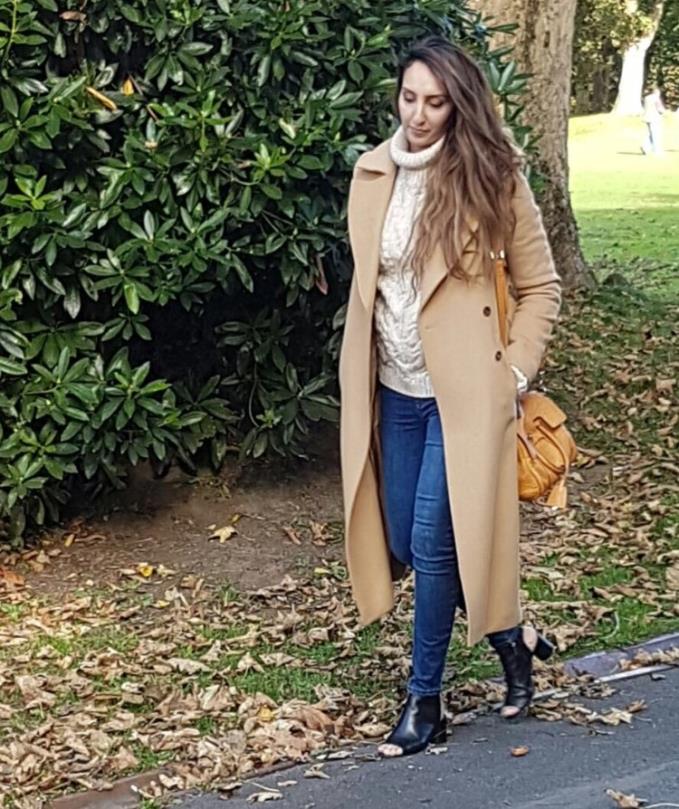 Sam Saeed
Are you a Manchester fashion insider? If you'd like to contribute to the next shopping round-up share your pictures on Instagram with the #WHATIWOREMCR hashtag.
See the latest snaps from the wall below: