PLANS for a £13 million makeover of Lowry Outlets in Salford Quays have been revealed.
Historically the centre has turned its back on the water and we want to reverse that
The mall, which opened along with The Lowry theatre in early the 2000s, was rebranded Lifestyle Outlets Manchester back in September this year - much to the indignation of many proud Salfordians.
The first phase - which is already underway - includes the creation of a new waterside restaurant terrace with a new upper level balcony along the waterfront and new restaurants along the waterside.
An impressive entrance and steps will be created from the entrance of the outlet to access Manchester's new waterfront.
Inside the centre, new escalators will provide a direct link to the cinema and new expanded leisure area with more family entertainment planned.
A full redesign of the existing food hall is planned, as well as a full centre refurbishment with new ceilings, furniture, escalators and improved lighting throughout.
Outside the centre, further landscaping will be carried out to improve the tree-lined walkway and areas around the outlet to enhance the setting and experience.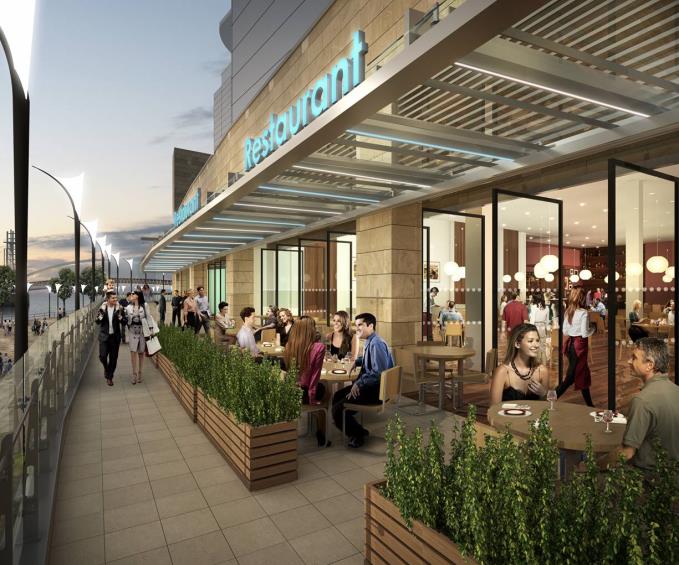 Lowry Outlet will be rebranded as Lifestyle Outlets
Bosses will also introduce new anchor tenants to the current mix of discounted outlet stores, including M&S Outlet, ToyTown, H Samuel and Bench, with more new brands promised in future stages.
Jason Pullen, Managing Director of Lifestyle Outlets, said: "It is Lifestyle Outlets' passion for creating vibrant destinations, which inspired us to create, what will be, a truly stunning waterfront dining terrace with views over the Manchester ship canal, Old Trafford and the Manchester skyline.
"Historically the centre has turned its back on the water and we want to reverse that. We want to increase movement around the outlet. With our phase one plans, we're working in conjunction with the wider MediaCityUK site creating a vibrant destination, already home to BBC, ITV and more, with digital creativity and leisure at its heart."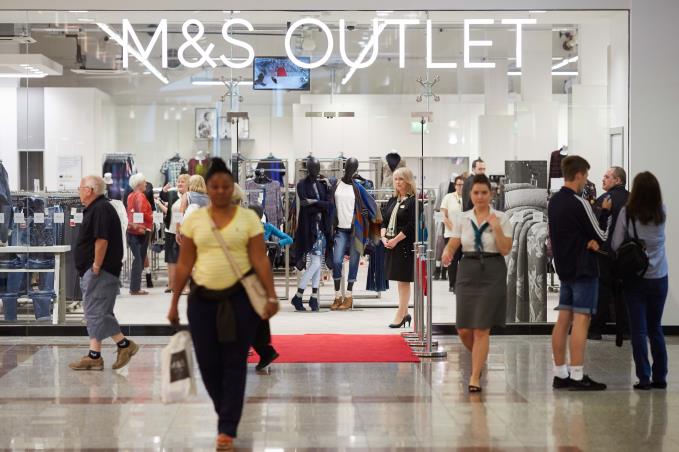 There'll be a new M&S outlet
Lifestyle Outlets say the rebrand is part of a 'wider strategy to redefine outlet shopping' and will help 'to create a better generation of outlet destinations'. Lacking the lustre and bustle of nearby Trafford Centre which boasts major designer and high street labels, for shoppers and workers on the MediaCityUK complex this is welcome news.
Pullen added: "Shopping has become a major leisure activity and people expect more from a centre than just background music. They want an experience. That's why great brands and entertainment are an integral part of our appeal.
"To encourage more frequent visits, attract new audiences and cement our position as part of the local community and wider region, we host major events like our summer Food Festivals and Christmas Markets, whilst our monthly artisan food and craft markets maintain activity and interest throughout the year.
"Our innovative approach means our retail schemes are twice the size of traditional outlets, with leisure and food and beverage added to the outlet core."
Peel Land and Property Group bought the Lowry Outlet back in 2012 for £70m.
Lifestyle Outlet's Lowry Outlet Manchester
Powered by Wakelet