MILLIE MACKINTOSH has blossomed into a celebrated style maven of late. 
Best known for being the glowy, stylish one from E4 Reality show Made In Chelsea and the better looking other half of rapper Professor Green, she's simply 'got it' - whatever it is.
"The label is what I've always wanted. I love getting dressed in the morning and picking something with my name sewn on."
Having become renowned for her own personal style outright has allowed the 25-year-old to leave her reality TV origins behind and become a fully fledged full time fashionista (a word I only use when the shoe fits).
Last week Mackintosh unveiled her first fashion collection at Manchester's House of Fraser where a flurry of fashion bloggers waded in to get a first look at her new classically feminine line.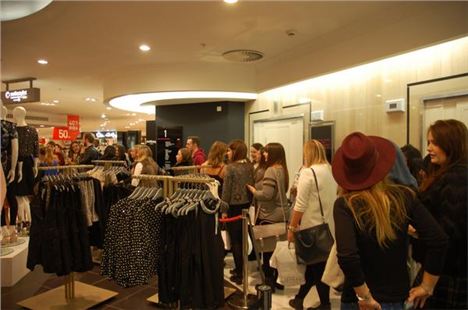 The crowds pack in for Millie
Dressed in a printed shift dress from the collection (£90) and thigh high boots (from Russell and Bromley, £595... we checked), Mackintosh arrived looking like a modern day Daphne of caper cartoon Scooby Doo. Turned out polished and poised in comparison to my own post-work haphazard ensemble, I hurriedly took down notes to replicate her sophisticated style.
The Millie Mackintosh collection is a direct reflection of her own look which has had the fashion world in a bit of a fluster. It's feminine, figure flattering and, luckily for everyone else, is entirely wearable. 
Here's what she had to say...
How does it feel to have your first fashion label?
"The label is what I've always wanted. I love getting dressed in the morning and picking something with my name sewn on. It's surreal, seeing photos of girls in the collection and how they have styled it gives me such a buzz."
What's the one must-have purchase we should own in our wardrobe this winter?

"Well I'm a big fan of the little black dress, I've got a few in my collection. It's what I pick if I can't think what to wear.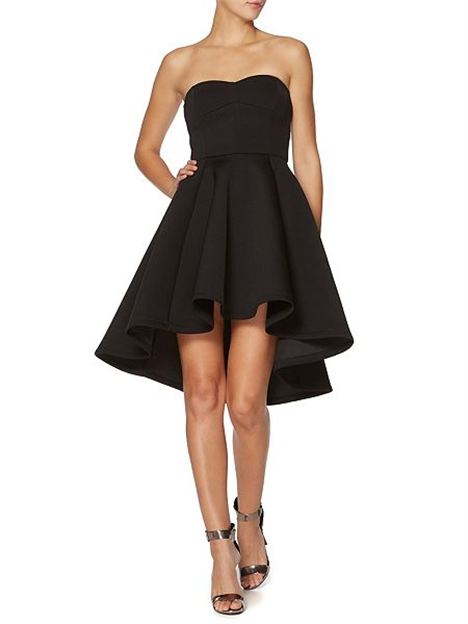 Bandeau Millie Mackintosh
Has discovering your own personal style been easy?

I'm still discovering it. You have to have disasters along the way... it's part of the journey.
There's lots of 60s inspired prints - do you prefer classic styles?

I love classic looks, the 60s and 70s were incredibly inspiring decades in fashion because the looks are so timeless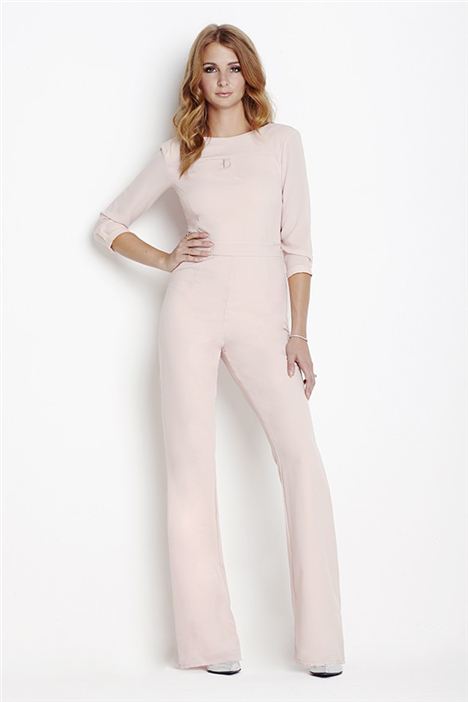 The 70s jumpsuit (£90)
Your husband's a fashionable guy - could we see a fashion collaboration in future?

(Laughs) Never say never. He is very well dressed, he has a great eye.

Secrets to your infamous Millie glow?

Lots of illuminator. I love Wonder Glow by Charlotte Tilbury.

Is there a main difference between London and Manchester styles?

You can dress up more in Manchester... which I love.
The collection is available online and at House Of Fraser, Deansgate.
Follow @LOreal_B on Twitter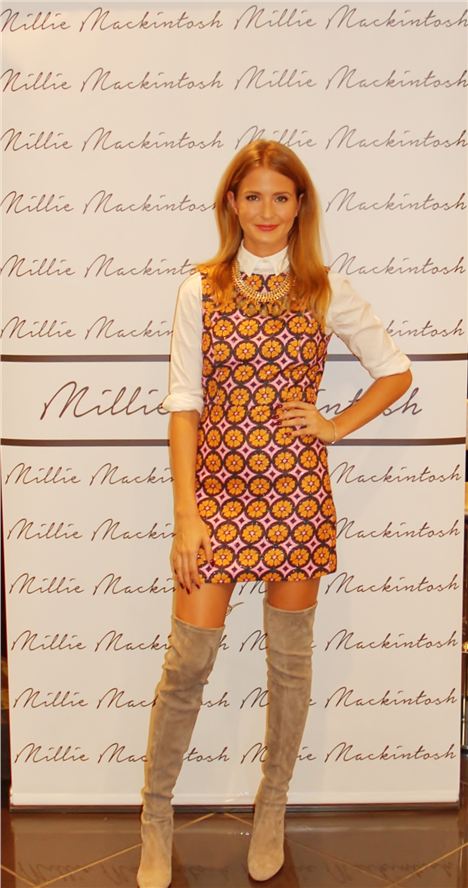 Mille Mackintosh