CONFIDENTIAL PROMOTION
'IT'S INTIMIDATING' – a common criticism of Harvey Nichols, one of the UK's largest department stores and prominent power-player in the international luxury fashion and beauty market.
Never share your Jimmy Choos with your friends, the shoes mould to your feet, as if they're meant for you...
As a luxury shopping destination in major cities across the world, Harvey Nichols courts a rich, celebrity and well-to-do clientele.
Once inside, the refined doormen stand guard at the entrance, preened staff guide guests with elegance and then there's the sumptous designer names on every floor. Understandably for some, this is reason enough to check the state of ones shoes before entering.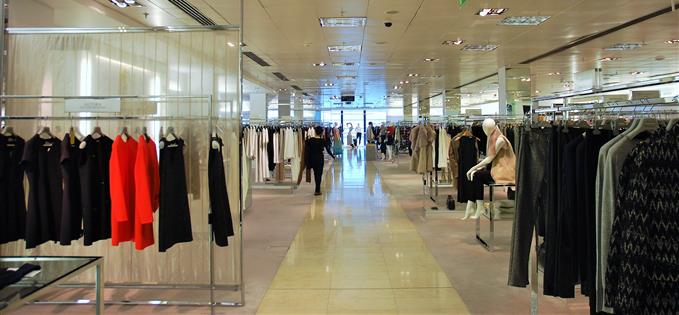 Manchester's Harvey Nichols, made up of three floors (including the Second Floor Brasserie), is certainly luxurious but with enough friendly faces to put shoppers at ease. With a firsthand insight into the upcoming trends and lesser known designers, Harvey Nichols personal stylists are on hand to impart some fashion and beauty wisdom before you make your purchases.
Personal stylists Mya Elgarice and Joanna showed Body Confidential the key styles on the womenswear floor.
WHAT'S INSIDE?
MYA: "Each Harvey Nichols store is tailored to the city it's in. In the early days there was a blanket selection across all the stores, ten years later we're more selective and each store has its own identity according to the city. Harvey Nichols selects an edit of the designers' range and picks the colours and designs most suited to the customers. However, if there's something else you'd like, we'll order it in."
MANCHESTER CUSTOMERS - WHAT ARE WE BUYING?
JOANNA: "We had to talk one of our regular customers into wearing a pair of trainers, so we picked the brightest, most embellished trainer we could find. The Manchester girl likes height. In London they try not to look overdone, far more subtle, but Manchester women are happy to show off their purchases."
MYA: "We like to encourage customers to be confident with colour. These days Manchester customers are far more open to more unheard of designers, there's no snoberry anymore.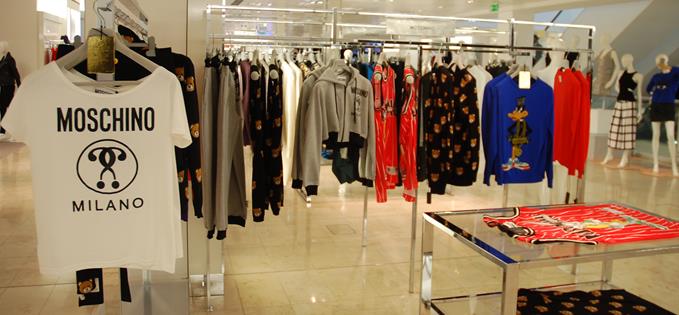 Moschino - Manchester customers aren't afraid of colour
HARVEY NICHOLS WILL SOON UNVEIL A NEW SHOE DEPARTMENT - WHAT ARE THE MOST POPULAR PICKS IN THE CITY?
MYA: "Aquazurra, Alexandre Birman and Gianvito Rossi are my personal top three shoe designers at present. Really wearable shoes that make an outfit and are on trend."
JOANNA: "The YSL tribute heel will always be popular in Manchester. We find some Manchester shoppers will have two or three in the same colour."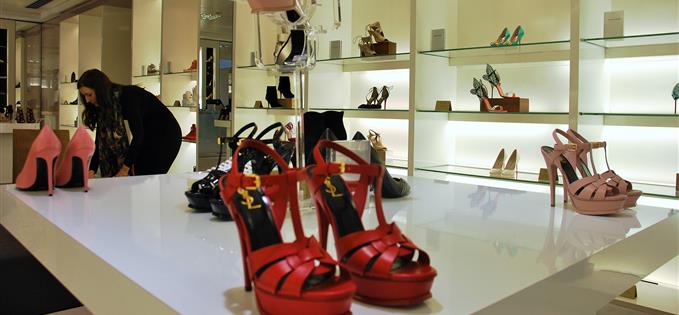 YSL tribute heel
MYA: "Our Jimmy Choo collection is pretty impressive. One tip - never share your Jimmy Choos with your friends, the shoes mould to your feet, as if they're meant for you.
JOANNA: "Women in Manchester still love the Isabel Marant trainer with the invisible wedge - you couldn't move for these trainers a few years ago. Women have really embraced the Guiseppe Zannoti trainers - really bright, embellished shoes that you can't miss. You can almost imagine the type of woman wanting to wear these.
JOANNA: Dolce and Gabbana do beautiful statement shoes. Shoes you could almost put on your mantlepiece. They're classics that you can pull out of the wardrobe at anytime. Timeless.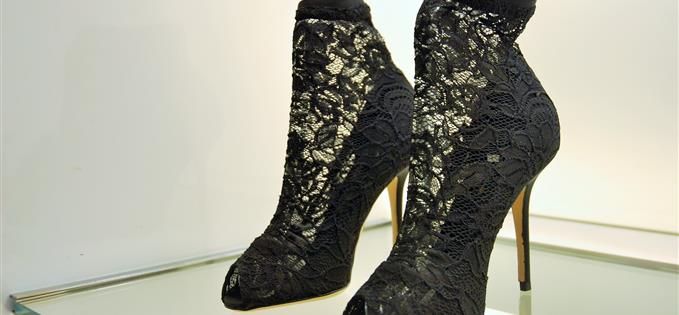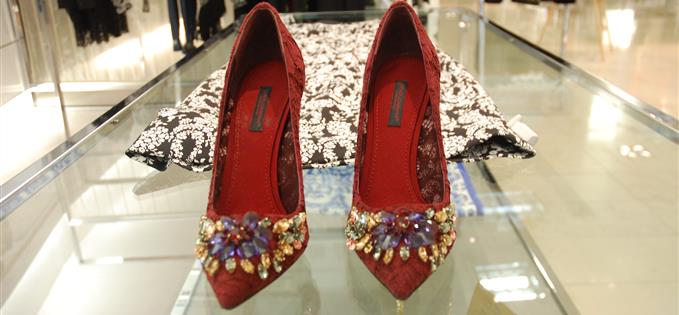 Dolce and Gabbana
THE 70S SEEMS LIKE A BIG AUTUMN/WINTER TREND - CAN ANYONE PULL OFF FLARES?
M: "The summer 70s aesthetic will remain up until winter. Gucci are really the pioneers of the 70s trend and will be sticking with pussybows and 70s prints and flares. Flares flatter most body types - just as long as you wear them with really high heels. You'll also see the 80s resurface this Autumn. Balmain is embracing the 80s trend - so lots of embellishment, really nice, soft to the touch velvet."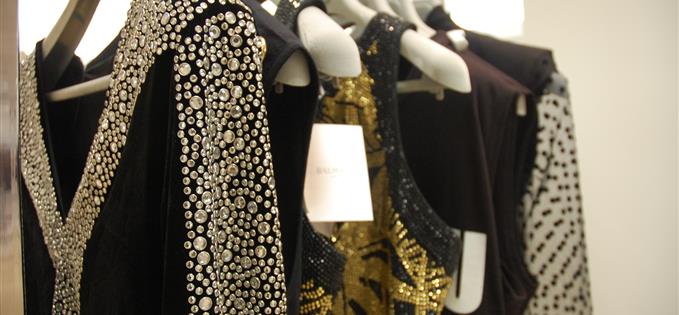 Balmain is revisiting the 80s aesthetic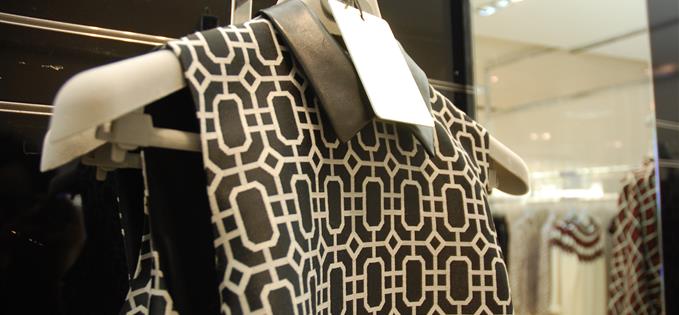 Gucci will continue with 70s shapes in the winter
TIPS FOR AUTUMN WINTER SHOPPING
M: "We recommend buying your winter coats as soon as possible as they sell out quite quickly. We're quite big on layering - invest in really good jumpers and tailored trousers. Try to find versatile pieces that can be worn straight from work."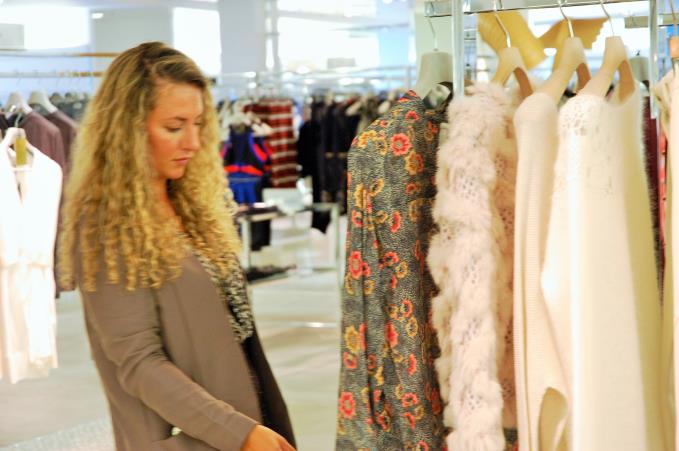 Personal Stylist Mya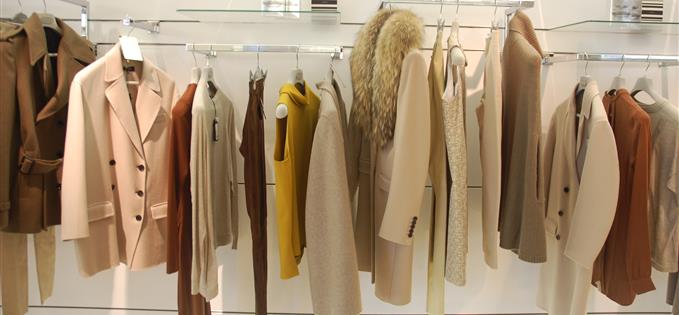 BEST OPTIONS FOR LOWER BUDGETS
M: "You can shop at Harvey Nichols with a £200 budget or a £2000 budget. Great brands for those with smaller budgets are Pinko, Michael Kors and BCBG."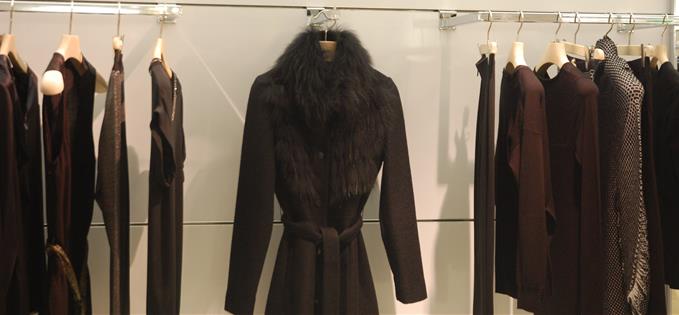 Pinko
Harvey Nichols, Cathedral Street, Manchester City Centre.
Opening times: Mon - Fri 8am - 10pm, Sat 9am - 7pm, Sun 11:30am - 5:30pm