IT GOES without saying that first dates are tough.
Take me to a quirky eatery or even better, a food festival, and I'm all yours...
The nerves, the expectations, the excitement and not to mention the difficult dilemma of deciding where to even take your new love interest. Even if she appreciates your freshly polished brogues and well-groomed tash, all could go to pot if your dating destination doesn't quite come up to scratch. And what you decide to do says a lot about you. At least in some ladies' eyes it does.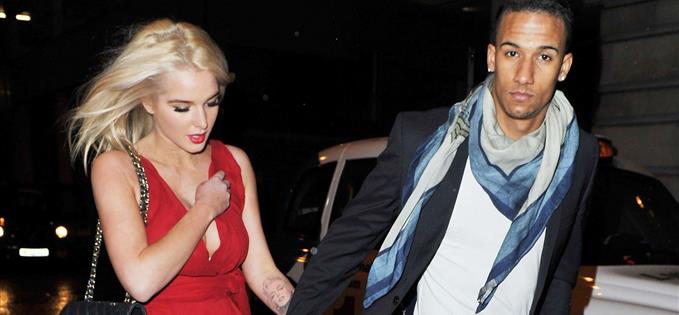 Bury's Helen Flanagan on a date with Scott Sinclair
Outside of the comfort zone of evening drinks, dating destinations can be difficult to get right. And we all know we women can be pretty hard to read. We'll say that sounds "great", when really we mean we'd rather spend the date clipping each other's toenails than do your suggestion of watching the Star Wars trilogy back-to-back. (Don't get me wrong, I feel the force and all, but a movie marathon doesn't really scream kiss-me-quick). And with the likes of instant messaging comes the encrypted language of emoji's. You can't blame a guy for not knowing whether a turd with a smiley face means you like his suggestion or not.
So, to prevent your first date from being held up as the pinnacle of bad romance in female friendship groups for years to come – yes, we really do store these experiences for future reference – we've caught up with three local ladies for some tips on dating in Manchester.
(Lads, you're welcome).
TIP ONE | Discover the way to a Manc's heart...
...through her stomach. At least it is for Kate, a production secretary at a leading creative agency.
"Take me to a quirky eatery or even better, a food festival, and I'm all yours. A trip to Friday Food Fight or Manchester Food Festival is my kind of date – anything that hosts the perfect pop-up of Manchester's finest does it for me. There's a great buzz at these kind of venues, so any awkward silences can be easily overlooked, and there's so many delicious diners to choose from."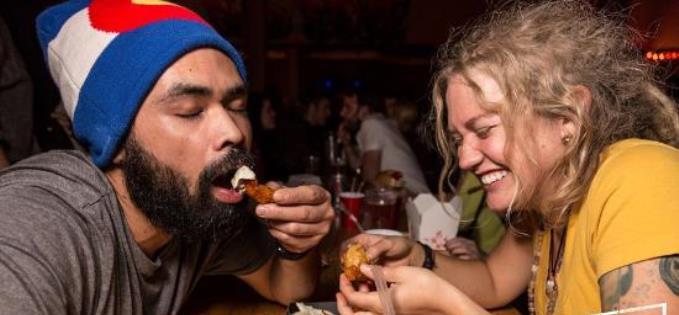 Take a Manc lady to a food festival to tease the taste buds
Forget flirting, it's all about teasing the taste buds with this local lass. And it seems as though a tantalisingly tasty first date could be the way forward in Manchester city centre. Thanks to the unique music scene and thriving restaurant community, a new breed of locals has emerged, proudly known as Foodsters. A careful blend of Hipster and Foodie, this dating hybrid has an eye for contemporary dining with an alternative edge. If you suspect she may be one of these new age wonders – clue: does she cook Quinoa? - then woo her with somewhere off the beaten track. Whisk her off to the Hunan Restaurant in China town for a colourful sampling of regional Chinese dishes, or bond over shared tapas platters in Deansgate's Dimitri's.
"Going out for food is also the ultimate test," Kate continues. "If he can handle a girl who can put away a rack of ribs in Reds True BBQ, and not judge me for getting sauce all over the shop, then he's the one for me."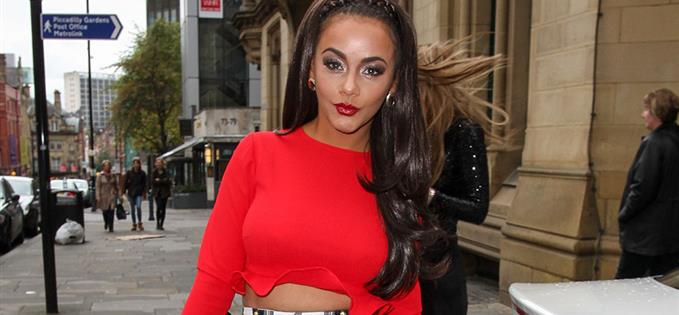 Salford's Chelsee Healey off to Rosso Restaurant
TIP TWO | Tune into your date's style
"Mancunian girls have music in their blood," explains Roisin, a lifestyle blogger who has recently returned to the northern capital after a stint in London town (Check out her blog here). "Music really is the food of love in this city. The days of Madchester may be long gone but the city is still the place to go to find musical talent every night of the week."
"Night and Day on Oldham Street and the Albert Hall are great for Northern Quarter style courting. The Academy is the place to find larger names, plus it's the perfect excuse to start with a cheeky trip to Font Bar. Negotiating the cocktail list provides plenty of entertainment, with the added benefit of liquid lubrication to ease things along."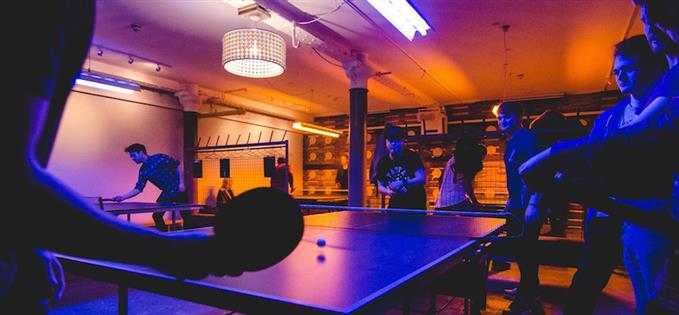 Ping Pong at Twenty Twenty Two, Northern Quarter is a great date
Manchester's music scene has nurtured chart-topping bands since the 1960s, so it's no surprise the locals have a taste for quality acts. Metal-loving maidens, pristine pop princesses and just about anything in between can all be satisfied at Band On The Wall, a unique venue with a love for international musicians. If her music vibe is proving to be a hard to find, then Roisin has the perfect alternative:
"Where the Cornerhouse used to reign almighty as the perfect dating location, HOME has now taken over the throne. The cinema, gallery, eatery and bar make it the ideal place to diffuse any first date awkwardness. And in the summer months, the exposed top level of the parking lot next door offers some romantic views across Manchester."
Stockport's Michelle Keegan and matchy-matchy husband Mark Wright
TIP THREE | Really knock her socks off and go for a more hands on approach
"Wining and dining is fun, but I prefer a date with a difference," explains Beth, a speech therapist from Chorlton. "Whether it's a salsa night at Revs De Cuba or a climbing session at Manchester Climbing Centre, a date that makes people exclaim 'he took you where?' is always going to go down well in my book. It makes you look fun and thoughtful, even if you've only done a quick scout of Trip Advisor minutes before we meet."
Sure, a sophisticated tipple in Spinningfields is a great go-to for chivalry, but Beth does have a point; the fun factor is guaranteed to impress. Mancunians have the whole city on their doorstep, and your average drinks sesh might not stand out in this girl's jam-packed calendar. Why not try Twenty Twenty Two for a colourful cocktail of drinking and gaming. If you don't hit it off over the cocktail menu, then the ping pong tables are sure to do the trick. Or take her for a mind-boggling escape experience at Break Out. Whether she appreciates your adventurous interests or spends the next hour trying to escape your company, it's sure to be a memorable encounter.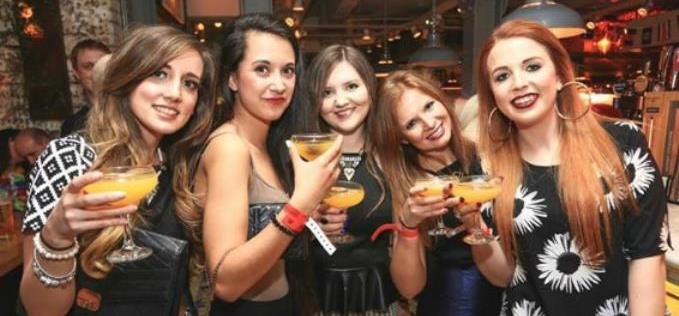 Manchester ladies like a good dance at Rev De Cuba
TIP FOUR | What about that old adage - should the man pick up the bill?
Kate disagrees. "I'd rather go halves. It's nice for a guy to offer, but he shouldn't feel obliged. Call me a cheap date, but I don't think many girls nowadays expect the guy to pay for everything. At least not in Manchester."
Roisin agrees. "It's a tough one, but I think you either go Dutch or he pays. One thing I'm clear on, if I offer to pay for everything and he lets me, I'm never seeing him again."
"It's old-school, but still romantic." Beth concludes. "I think it's nice when a guy wants to treat you. I'm not a diva or anything, but everyone likes being treated once in a while. Even the guys…"
Follow @Tori_Attwood on Twitter