WITH a head full of unruly afro curls, my current hair style of choice is box braids.
Around 80 chunky, waist length braids dangle from my bonce at present. Every morning I get up and go. No washing, blow drying, straightening, detangling, faffing. It's easy peasy. Or at least it seems that way to people until I tell them it takes me ten hours to plait the braids in the first place.
A third (32 per cent) of British female workers admit they have rung in sick to avoid going into work with bad hair 
Sounds like a lot of time spent on something as trivial as a hairstyle, but the fact remains, good hair days make many of us feel good. Appearances are everything and yet nothing.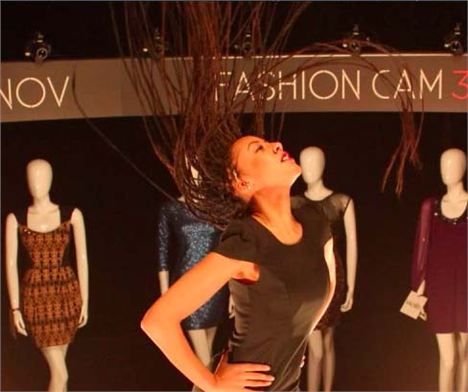 Lynda Moyo's hair, 10 hours later
But I'm not alone when it comes to spending far too much time preening for perfection. You probably do too. Yeah, you.
A recent hair study by Travelodge surveyed 2,000 women to investigate how their hair affects their mood. Key findings revealed that eight out of ten females believe their glory, self worth and beauty lies in their hair. More so, on average, 68 per cent of British women style and blow-dry their hair at home on average three times a week with each session taking around 20 minutes. That's 14.5 weeks per lifetime.
They also found the average British female will endure 7,332 bad hair days in a lifetime – the equivalent of 20 years of her life suffering from bad hair.
Other key findings from the study revealed 67 per cent of women admit a bad hair day has impacted their confidence going into a job interview and over half (51 per cent) of the nation's female workers say they perform better at work when their hair is in tip top shape.
Even more shockingly, a third (32 per cent) of British female workers admit they have rung in sick to avoid going into work with bad hair and sixty three per cent would cancel an important date if their hair was not looking its best.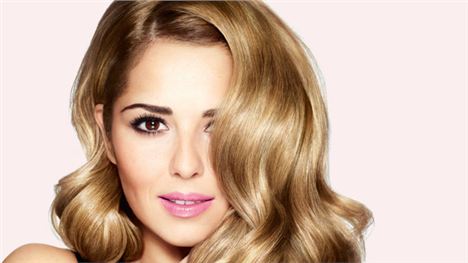 She's worth it. But only on a good hair day.
In response to these findings the budget hotel chain has teamed up with Kate Wingrove, a top Style Director from Trevor Sorbie salons, to create a three minute 'haircast' video which demonstrates how to create the 'most wanted' hairstyles.
The most wanted hairstyles are also the results of the survey which saw Cheryl Cole, Holly Willoughby, Kelly Brook, Kate Middleton, Michelle Keegan, Jennifer Aniston, Kim Kardashian, Kimberley Walsh, Ann Hathaway and Frankie Sandford as the top ten most requested among British women, in that order.     
Kate Wingrove said: "Copying celebrity hairstyles is all the rage at the moment as it's an inexpensive way of looking and feeling like an A-list star. This season's hot hair trend is big glamorous sexy hair as supported by popstar Cheryl Cole. This hairstyle suits all ages, face shapes and even various hair lengths with the aid of hair extensions."
Further research findings revealed that a fifth (18 per cent) of females religiously visit a hair salon on a weekly basis to boost their confidence by getting their hair professionally blow dried. In Manchester, this trip leaves a dent of £36.06 in their purses each week. Collectively, this equates to around £118m running through the nation's hair salons tills every year.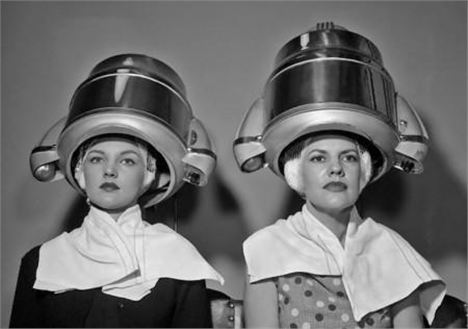 18% of females visit a hair salon on a weekly basis
Whether you view it as vanity or necessity, such stats don't come as much of a surprise. Everyone has their own ways of pampering and there's nothing wrong with that. It's when looking beautiful coincides with a need to be accepted that there lies a bigger issue.
So remember ladies, it's what's in your head, not on your head that's important. Or as one unknown author once said: "Life is an endless struggle full of frustrations and challenges, but eventually you find a hair stylist you like." 
Follow Lynda on Twitter @lyndamoyo