HAVE you ever seen a face this mauve?
"Not since Barney & Friends", according to a concerned colleague who was among the first to see me, post my first Yoga Lounge hot yoga 90 minute workout.
Within ten minutes of starting my 90 minutes of hot yoga and already marinated in sweat, the room was fast turning me into a salt baked sea bass – mouth agape and all googly eyed.
Hot yoga, for those unfamiliar, feels like you somehow took a wrong turn and ended up in the sanarium. Practiced in temperatures of between 33° and 38°, according to the Yoga Lounge on Deansgate, Manchester, the benefit of the heat is it allows muscles to be stretched easier as they are warm and pliable. This in turn can help with toning and weight loss. If you can manage to stay in the room that is.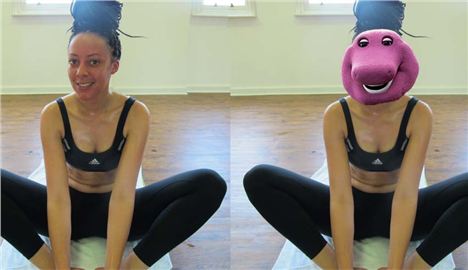 Spot The Difference
Intense heat aside, the studios at the Yoga Lounge are very pleasant indeed. More often than not, yoga classes get a reputation of being overpriced for below par facilities. But there's no rolling out your mat on a smelly school assembly hall floor here. This is the crème de la crème of studios, a design that appears to have been lifted straight from L.A where yoga studios are pristine places filled with ladies of leisure wearing head wraps, sipping wheatgrass shots with Russell Brand and calling each other 'Guru'.
The Yoga LoungeLocated just off Deansgate on Great Bridgewater Street in the Great Northern building, the 5000 square feet of space at the Yoga Lounge is divided into three studios for hot yoga, different types of pilates including hot pilates and the Gyrotonic Expansion System (look out for our next article about both of these). The room for both hot yoga and hot pilates is heated using radiant heat - the gentle heat that's also used in incubators for babies. It warms the body from the inside out and creates an evenly distributed heat throughout the studio in the process. It's also the first of its kind in Manchester.


Upon entering studio one for any of the three available yoga classes (Hot, Hot Flow, Yin Yang Hot) you'll feel comfortably warm. Comfortable enough to kick back and relax in a deck chair say, rather than embark on 40 postures included in the Yoga Lounge's signature style. But of course the reality is 60, 75 or 90 minutes if you're some sort of yoga masochist, set to test both body and mind.
For those of you after the glistening glow a step aerobics class leaves you with, do yourself a favour and stop reading now. Within ten minutes of starting my 90 minutes of hot yoga and already marinated in sweat, the room was fast turning me into a salt baked sea bass – mouth agape and all googly eyed.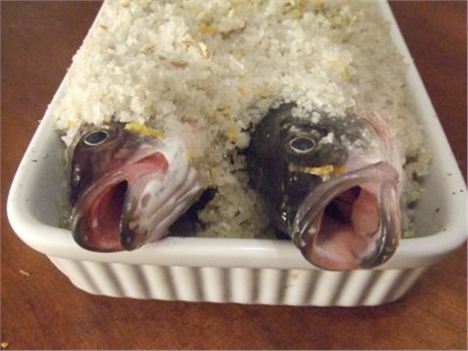 The room was fast turning me into a salt baked sea bass
I immediately wanted out. But this is where hot yoga differs from most other exercise classes – it's all in the mind. You are of course free to leave whenever you like, but no matter how much you sweat, how hot you get and how much you want your mummy, you will try your damndest to resist the temptation to leave.
It's as though you're struck with a subliminal point of no return upon on entering the studio. The good news is, it doesn't matter if you can barely manage a single pose, so long as you can, at the very least, stay in the room. Yoga is a very personal practice, so it's about what you can achieve for yourself. This is therefore why these seemingly extreme classes are suitable for all levels, including beginners.
As my yoga teacher Jane Dowler said: "What's important is the approach to teaching, the heat/humidity ratio and a safe and effective sequence suitable to all." In fact the wide variety of attendees was testament to this. An equal proportion of men and women, The Yoga Lounge caters for all ages, shapes and sizes. There's also a high chance you'll be surrounded by Wigan Warriors rugby players who frequent the Yoga Lounge as part of their training. Just sayin'.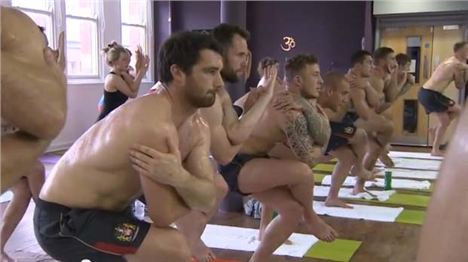 Wigan Warriors sweat it out
My class began in child's pose to "awaken the connection between the breath and body and to release and relax the muscles" according to Jane. It's a great way to ease into the heat but it really is just the beginning. This is also the pose recommended by Jane for whenever we needed a rest.
She said "It doesn't matter if you have to go into child's pose ten or 100 times throughout the class" which was reassuring when ninety minutes were suddenly starting to seem like a lifetime.
The rest of the warm up sequence has been designed to gently exercise the legs, spine, sides of the body in preparation for the strength building practise in the warrior sequence. The standing series which followed really got the heart rate going, just as much as pounding the treadmill would and, what's more, you could feel it building strength, stability, balance and endurance all the while.
Postures were held for between ten and 30 seconds and as my feet sank into the sponge-drenched mat beneath, it occurred to me that standing still had never been so difficult as I tensed from my very core.
The floor series worked on strengthening the upper body, spine and abdominal muscles even further and being sat or laid down helped ward off feeling lightheaded at this point, far on into the workout.
 
After cooling off and "surrendering to gravity" as Jane put it, the session was finally over. And breathe.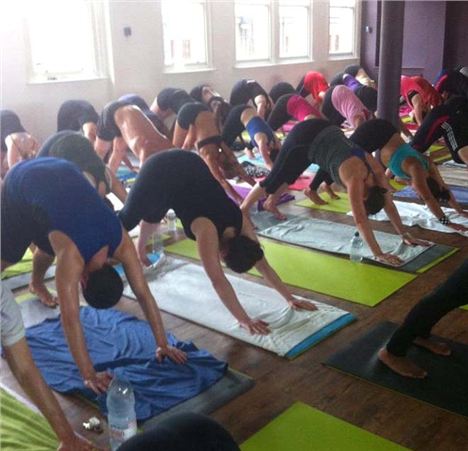 The Yoga Lounge
I'm not going to lie, 90 minutes of hot yoga was the hardest workout I've ever done and there were moments during the last 30 minutes when I was certain I was going to become a victim of spontaneous human combustion. But I didn't. I stuck it out and left feeling both refreshed and very, very red.
You see you don't have to be bendy or particularly fond of the heat, but you do have to believe in what hot yoga can and will do for you. Strength, flexibility, clear skin and increased circulation can all be yours.
And trust me, the redness does wear off.
Hot Yoga classes at The Yoga Lounge cost £10 per session. The Yoga Lounge also offers membership. Visit theyogalounge.co.uk for more information.
Follow Lynda on Twitter @lyndamoyo